Hops' Swanson scores run in professional debut
2015 No. 1 Draft pick goes 0-for-2 with a walk in his first Minor League game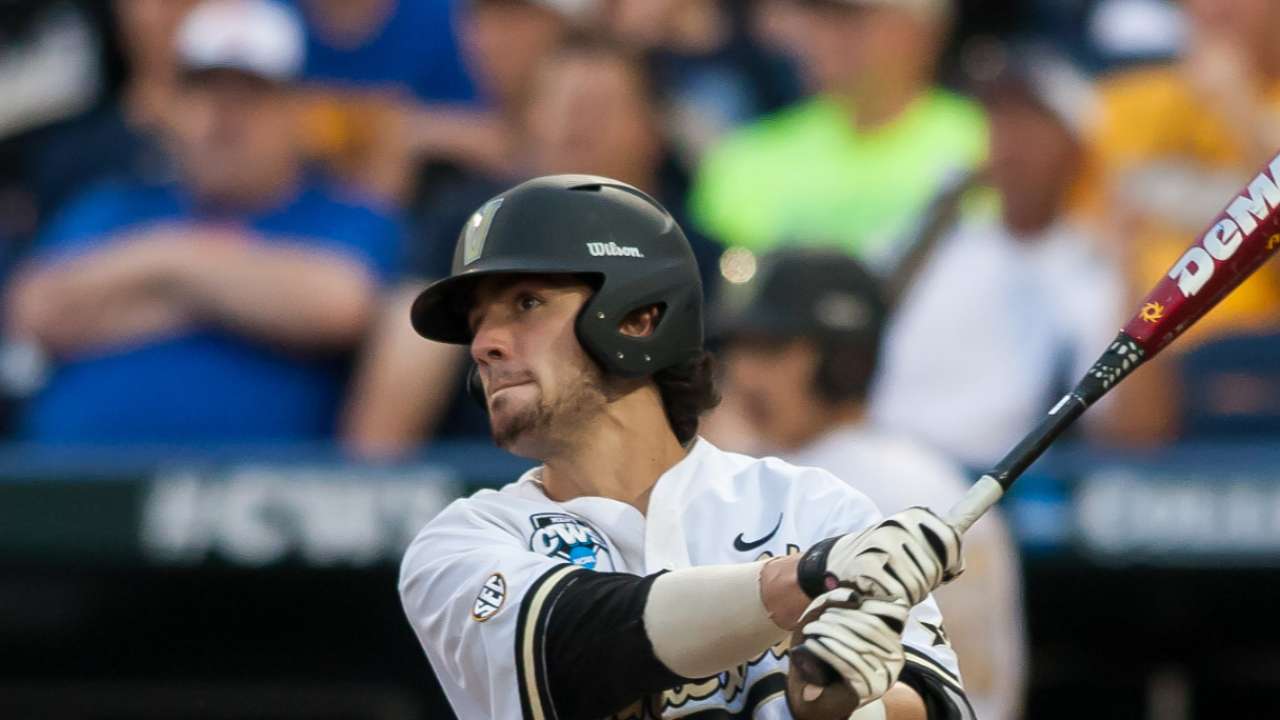 No. 1 overall draft pick Dansby Swanson made his pro debut for Class A Short Season Hillsboro on Wednesday night, going 0-for-2 with a walk and a run in the Hops' 3-2 win over Vancouver.
The D-backs' No. 1 prospect (No. 12 overall) began his career with two strikeouts, but rebounded with a free pass and eventually scored a run in the sixth that tied the game, 1-1. Swanson was lifted before the seventh inning.
"It's been seven weeks since I last played. Just trying to get back into the routine would be nice," Swanson told MiLB.com. "Hopefully I'll put the ball in play tomorrow."
Swanson -- a shortstop from Vanderbilt -- suffered a concussion in late July when he was hit in the mouth by a pitch in a simulated game at the D-backs' Spring Training facility. The blow derailed plans for him to begin his professional career with Arizona League rookie team, but he passed a concussion test on Monday and flew to Hillsboro on Tuesday night.
"It's always refreshing to be back on the field, for sure. I mean, I feel like there's always some nerves associated with baseball, but they [go away] real quick," Swason said to MiLB.com. "But [it's] still three outs every half inning, it's still baseball."
He's coming off an excellent three-year career in Nashville, during which time he led the Commodores to two College World Series finals and one national championship.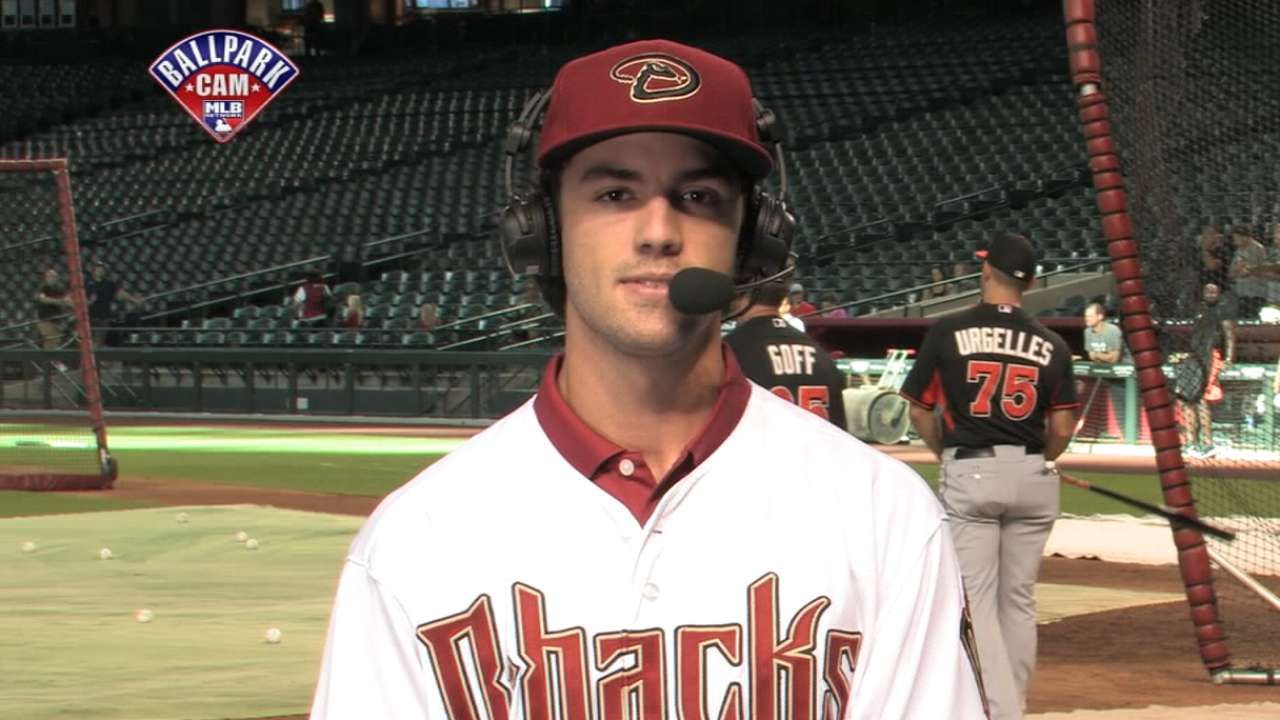 The Diamondbacks drafted Swanson No. 1 overall on June 8, mere seconds after Vanderbilt advanced to the World Series. In fact, Swanson was barely free from a mound mob when he was informed that Arizona selected him.
"We had the dogpile and then pretty much I'd say about two, three minutes honestly," Swanson said when asked how long it took to get the news. "Then my family rushed out on the field, and I was able to watch it on the iPhone right there on the field with all my guys surrounding me, so it was pretty awesome."
The 21-year-old was the second No. 1 overall pick in D-backs history. Justin Upton was the team's top selection a decade ago.
Alex M. Smith is a reporter for MLB.com. This story was not subject to the approval of Major League Baseball or its clubs.