Yost takes blame for Volquez's lengthy 8th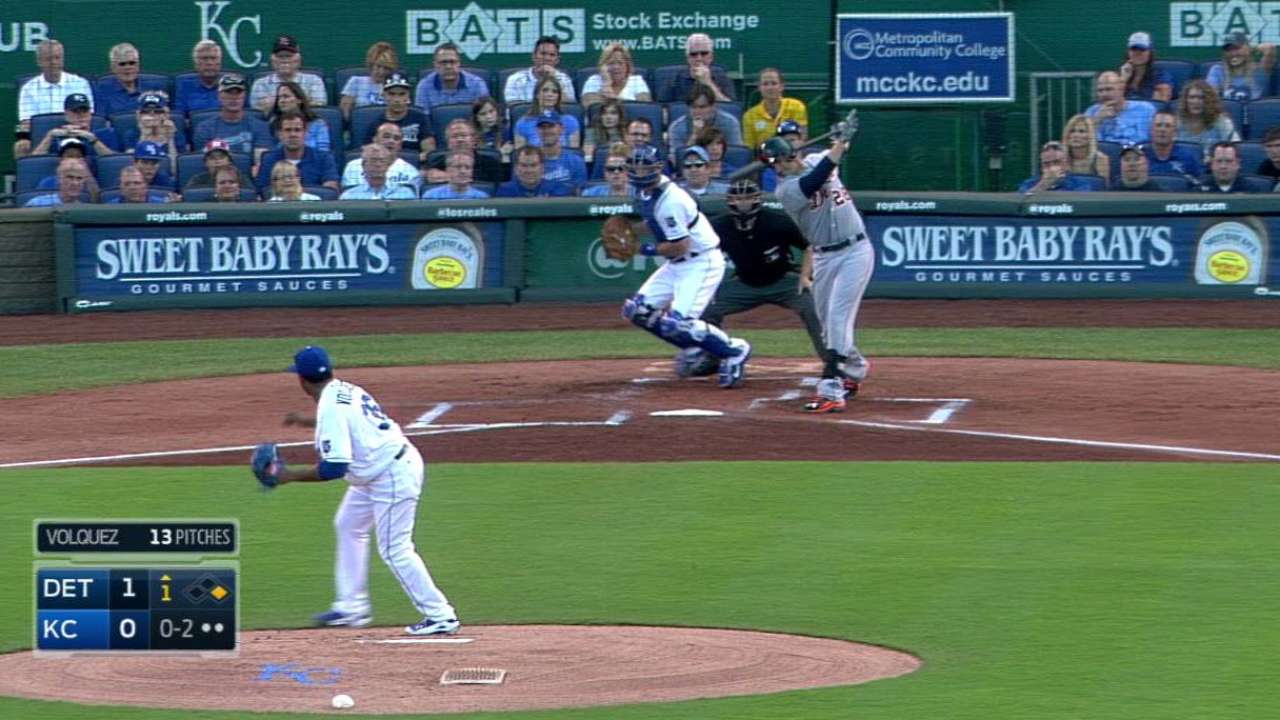 KANSAS CITY -- The Royals rarely cough up late-inning leads, so their 7-4 loss to the Tigers on Wednesday night was puzzling and frustrating, especially to manager Ned Yost.
Cruising into the eighth inning with a 4-2 lead, Royals right-hander Edinson Volquez appeared to be in complete control -- he had retired 13 straight and had thrown just 85 pitches.
But then a grounder skimmed off third baseman Mike Moustakas' glove -- a ball that probably would have gone right to shortstop Alcides Escobar for a routine out had Moustakas not dived for it. Volquez then walked Anthony Gose on four pitches.
And that's when normally Yost goes to his bullpen. He had Kelvin Herrera ready.
After the game, Yost was still kicking himself for leaving Volquez in.
"Herrera was ready so that's my fault," Yost said. "I've got a pretty hard and fast rule that I don't let my starter get beat in the eighth inning, but I did it there. It cost Eddie a win and it cost us a win."
Volquez, though, thought he could finish it out.
"My pitch count was good enough to go to the eighth and they decided to leave me out there," Volquez said. "I was happy to be there in that inning."
But Jose Iglesias hit a perfect swinging bunt to load the bases. Still, no Herrera.
Ian Kinsler then rifled a two-run double down the left-field line to tie it.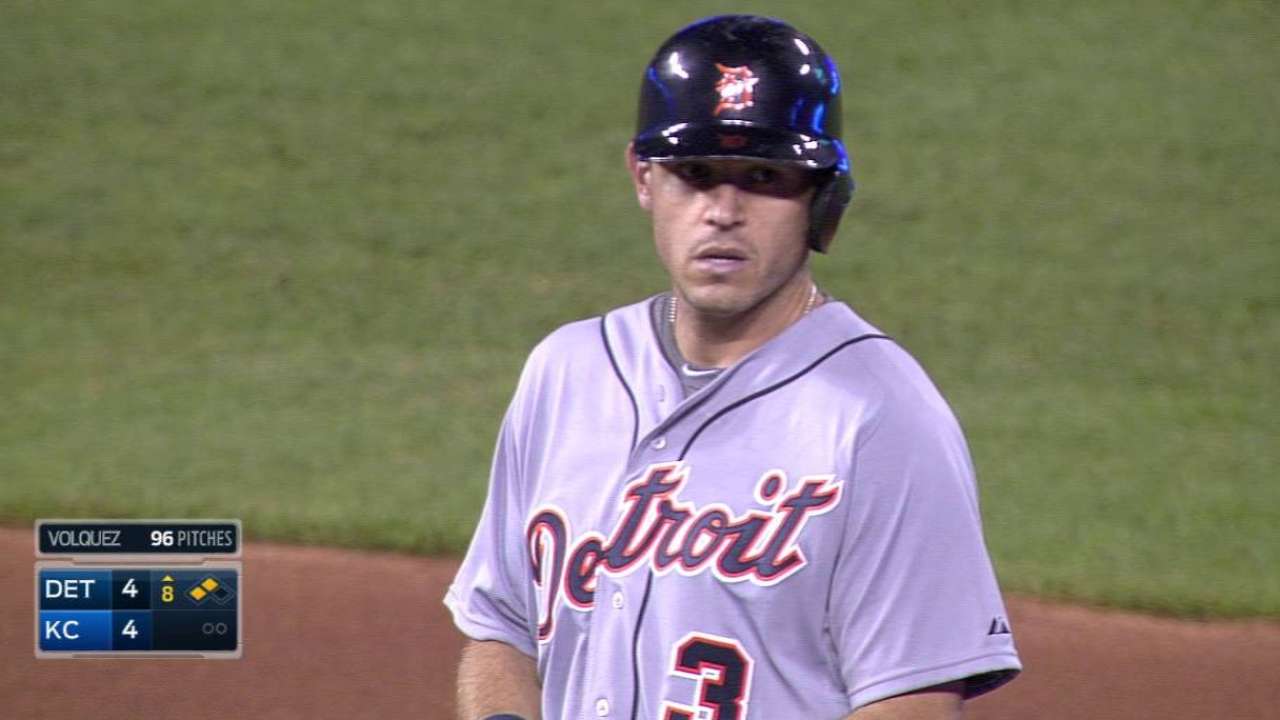 Granted, before Kinsler's hit, the Tigers hadn't exactly been scorching the ball.
"I think it was bad luck, man," Volquez said. "You don't see Moose -- he's a great player, makes great defensive plays -- and you don't see that very often. Iglesias hit a perfect ground ball. I walked a guy and Ian hit a double down the line.
"But I don't think I get frustrated ever in my life. It's tough, but it's not like I'm going to get frustrated. It's a tough loss for the team, especially since we were winning pretty much like the whole game."
The Tigers' then got the go-ahead run on a misplay by Escobar at short that was ruled a hit.
Yost believes, in hindsight, he should have pulled Volquez after the leadoff hit and the walk.
"Once we got the walk and the single in the eighth, I put him in jeopardy at that point [by not taking him out]," Yost said. "My fault."
Jeffrey Flanagan is a reporter for MLB.com. Follow him on Twitter at @FlannyMLB. This story was not subject to the approval of Major League Baseball or its clubs.