Jennings set to return Friday vs. Texas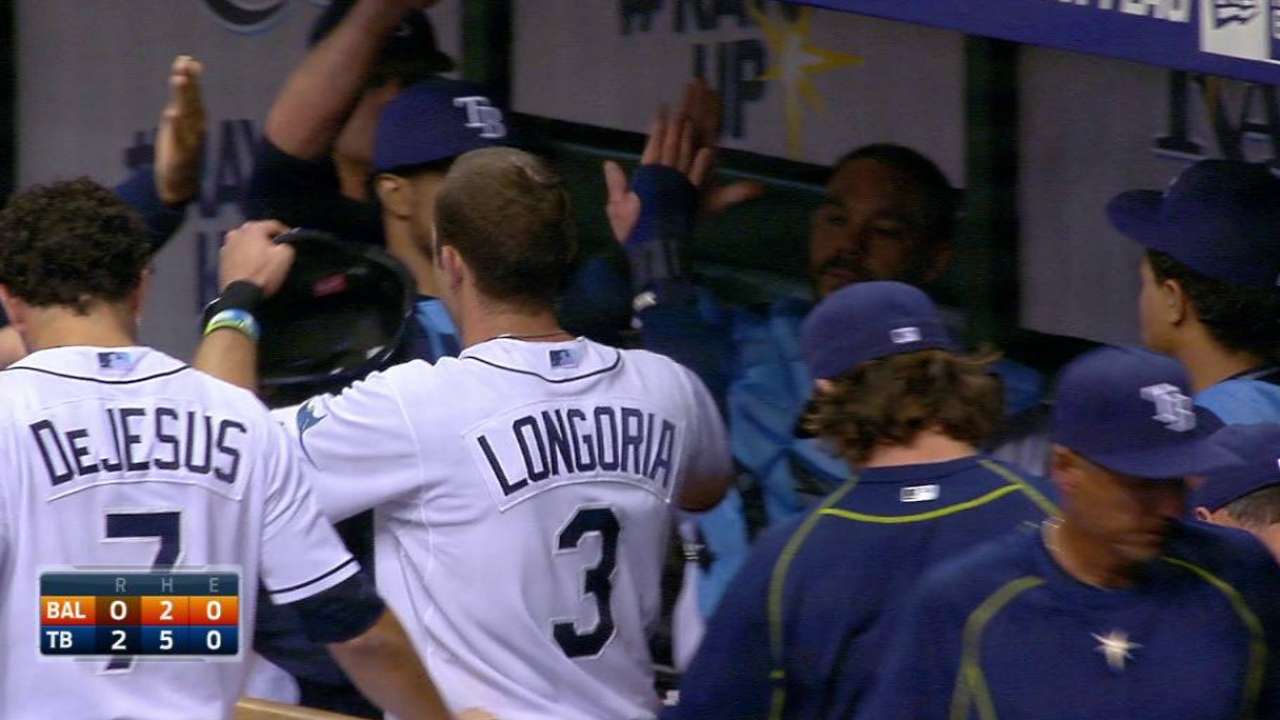 ST. PETERSBURG -- The frustration that has filled Desmond Jennings' 2015 season is finally beginning to subside.
The Rays outfielder, who has been sidelined for all but 18 games this season with left knee bursitis that ultimately needed arthroscopic surgery, will be reinstated from the 60-day disabled list on Friday to play for the Rays against the Rangers.
Jennings has made nine rehab appearances with Triple-A Durham and Class-A Port Charlotte, batting .214 (6-for-28) with two doubles and five walks.
In a corresponding move, the Rays optioned outfielder Joey Butler to Durham. In 74 games with Tampa Bay this season, Butler batted .278 (63-for-227) with six home runs and 22 RBIs.
"Incredibly difficult decision because of what he did for the team and what he did in the clubhouse," Rays manager Kevin Cash said. "When we played our best baseball, Joey was probably at the forefront of that with the impact he had.
"He was a guy who came up, and we didn't know if he was going to be here for three days, four days or two weeks, and he ends up [being here] the bulk of the season and just made contributions all over the place. ... Hopefully we see him back."
Troy Provost-Heron is an associate reporter for MLB.com. This story was not subject to the approval of Major League Baseball or its clubs.