CarGo: 'deGrom is best pitcher in the game'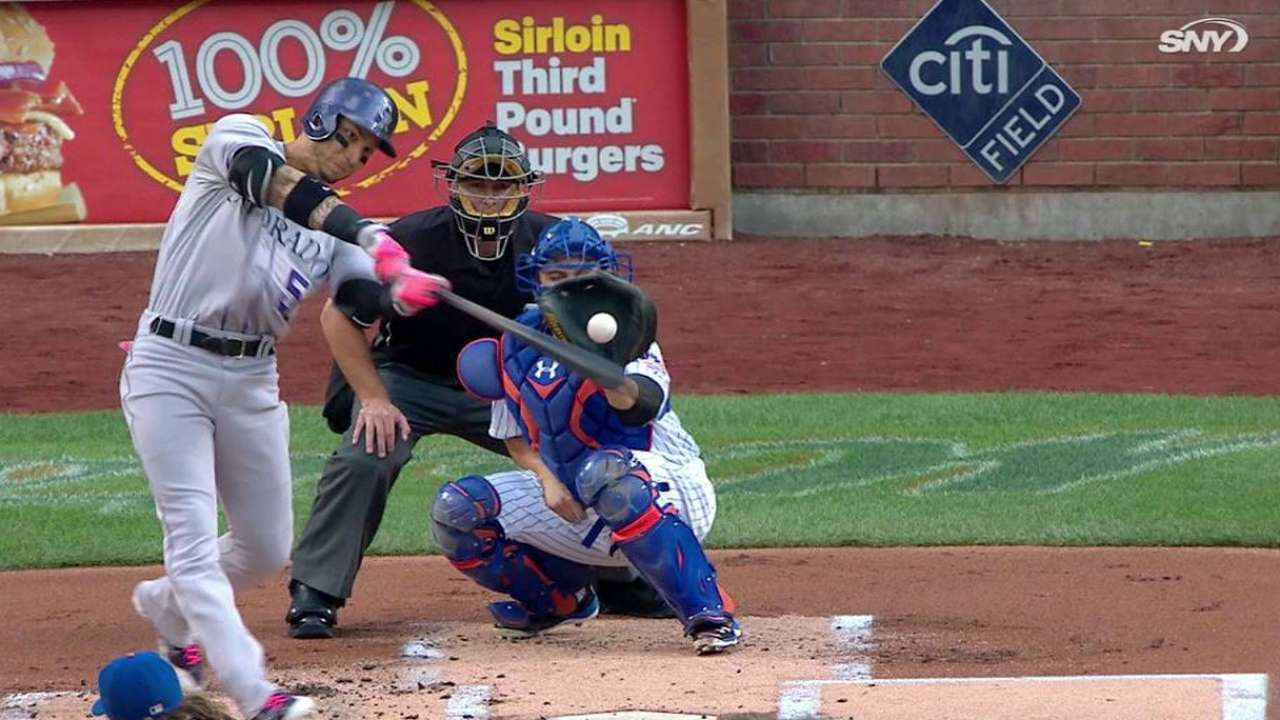 NEW YORK -- Rockies outfielder Carlos Gonzalez has been hitting pitchers of all ilk hard, but he'd faced no one like the Mets' Jacob deGrom, who blanked the Rockies for seven innings as Colorado was shut out for the second straight game, 3-0, Wednesday night at Citi Field.
"deGrom is the best pitcher in the game, hands down," said Gonzalez, who went 0-for-3 with a strikeout -- one of deGrom's 10. "I've faced a lot of good pitchers, but his stuff is the best I've seen all year."
This is coming from a hitter who plays in the same division as the Dodgers' Zack Greinke and Clayton Kershaw and the Giants' Madison Bumgarner. Gonzalez's proclamation comes during a road trip that has pitted the Rockies against the Nationals' Jordan Zimmermann, Stephen Strasburg and Max Scherzer, and the Mets' Matt Harvey -- who threw eight scoreless innings Tuesday night as the Mets won, 4-0.
Gonzalez has hit 13 of his 26 home runs since the All-Star break, and his two-run shot off Jon Niese on Monday night accounted for the only runs the Rockies have bitten out of this Big Apple trip. He's as qualified as anyone to break down what makes deGrom special.
"Why?" Gonzalez said. "Because his fastball jumps. He throws 98 [mph]. Zimmermann and Strasburg, those guys throw 98. But [deGrom's] changeup is also good. His cutter or slider that he throws has a lot of angle, and he had a sharp curveball, too. When you get two strikes against a guy like him, you don't even know what to look for. So that's tough as a hitter."
Thomas Harding is a reporter for MLB.com. Follow him on Twitter @harding_at_mlb, and like his Facebook page. This story was not subject to the approval of Major League Baseball or its clubs.