Turner returning to Dodgers by the weekend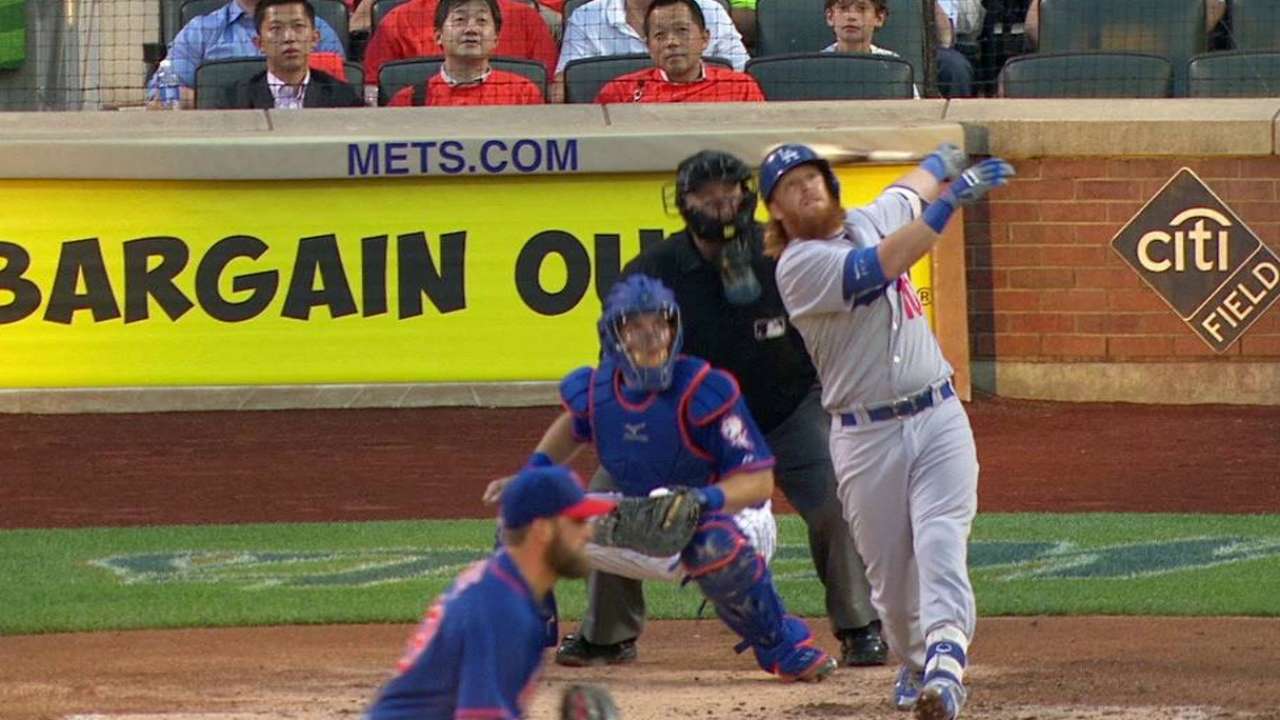 LOS ANGELES -- Justin Turner is back in Los Angeles after recovering from what he said was an infection on his right inner thigh, and Dodgers manager Don Mattingly expects that the third baseman will be activated from the disabled list before the weekend.
"I came out here and went through all their tests and felt good, and tomorrow would be awesome, but if they're gonna be on the cautious side, then it'll be Friday," Turner said before Wednesday's series finale against the Nationals.
What started with an ingrown hair ballooned into MRSA -- a form of staph infection caused by a strain of bacteria resistant to the antibiotics used to treat ordinary staph infections -- which landed Turner in the emergency room the day after the Dodgers flew back from New York on July 26.
"They actually went in and cut it all out and cleaned it out, then packed it with some packing gauze and had to leave that in for a couple of days -- and then had to pull that out, which was brutal," Turner said. "After that, it was a matter of keeping it clean."
That's one of the main reasons Turner has been on the DL since July 27, and why he was at the Dodgers' extended spring training facility in Arizona until Tuesday night. He had to take extra time and caution in his recovery to make sure the wound didn't get reinfected. His doctors had to leave the wound open and let it heal from the inside, because if they had stitched it shut they could have sealed some of the infection inside his body.
Turner had to be especially careful he didn't sweat once he returned to baseball activities, because that could have reinfected the area. The location of the infection on the inside of his thigh also made it inconvenient to care for.
"It was a pretty crazy program," Turner said, laughing. "I would literally go in the cage and take five swings off a tee and then go back in the weight room and sit down for three minutes and get cooled down."
That turned what would normally be one-hour workouts into ones that lasted 3 1/2 hours. And during Turner's other activities in the weight room, he also had to stop every 45 minutes so Dodgers rehabilitation coordinator Nick Conte could fully clean and re-dress the area.
Doctors didn't determine that the wound had completely closed until Wednesday. Turner said he is still wearing Steri-Strip bandages as a precaution against the wound reopening, but he isn't concerned about that at this point.
He also said he isn't worried about getting back into game action, after facing live pitching his last three days in Arizona and getting about 24 at-bats. Neither is Mattingly.
"Today is a heavy day, primarily conditioning," Mattingly said Wednesday. "He's going to do some running, hitting, ground balls, kind of doing everything. It sounds like he's clear, as far as the wound being closed and he's able to do everything."
David Adler is an associate reporter for MLB.com. Follow him on Twitter @_dadler. This story was not subject to the approval of Major League Baseball or its clubs.