Bloops, no blast: Goldy falls HR shy of cycle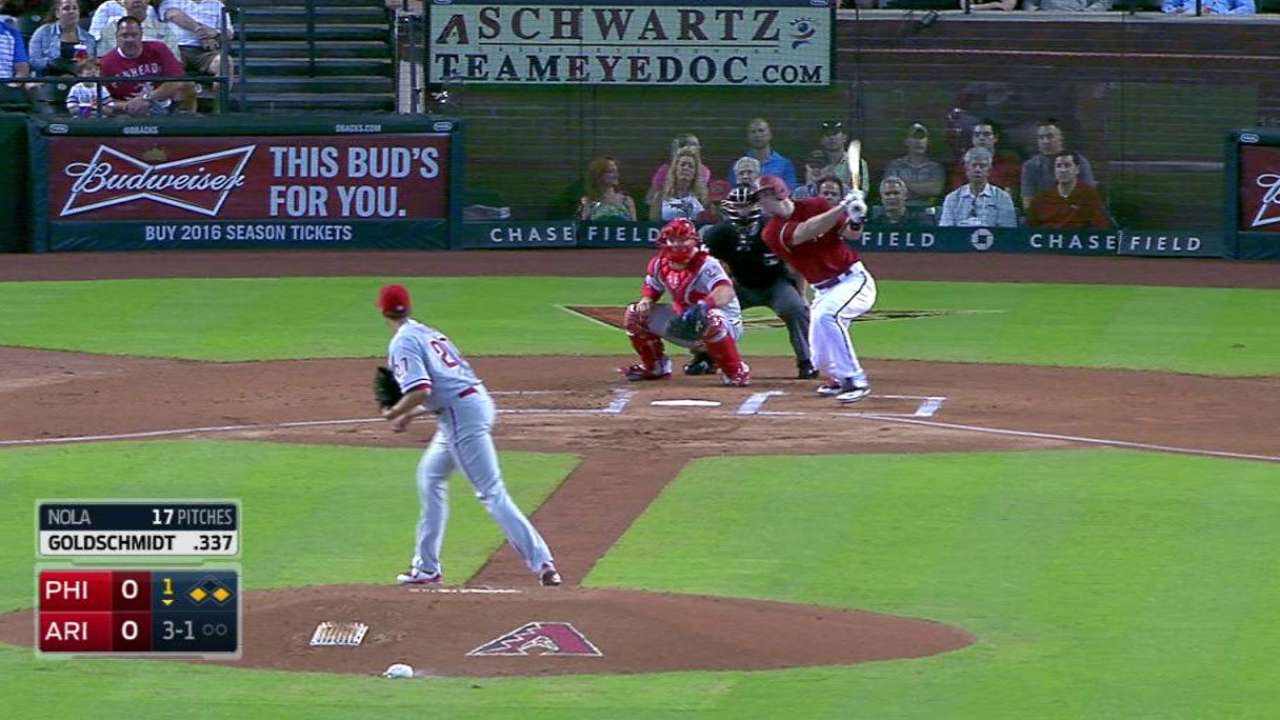 PHOENIX -- D-backs first baseman Paul Goldschmidt prefers to remain humble when he has success, because he knows that for as much talent and hard work goes into playing baseball, luck plays a pretty big role.
Take the way things went for Goldschmidt during Wednesday afternoon's 7-6 loss to the Phillies at Chase Field.
Goldschmidt went 3-for-4 with a pair of RBIs and two runs scored while finishing a home run away from his first career cycle.
The triple he hit in the fifth and double in the seventh were nearly identical bloopers to right field that just fell fair, with the triple getting by Jeff Francoeur.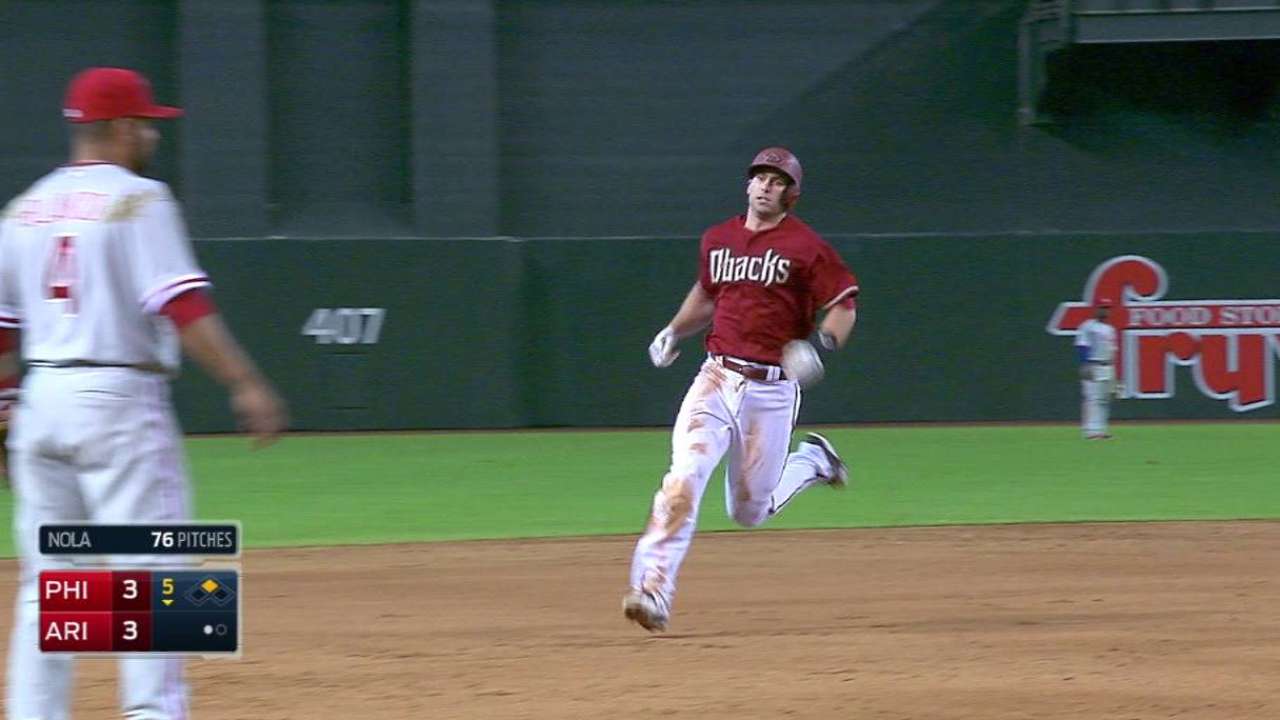 Goldschmidt is now 7-for-11 over the last four games after going 3-for-27 in his previous seven games, the first prolonged slump of the season for him.
"A week ago I hit a few balls hard, or you can't get a call or stuff like that -- it's just funny how the game works," Goldschmidt said. "And then a day like today, there's balls like that you don't hit real well that end up being RBIs, doubles and triples and stuff like that. There's not really an answer for it. I guess that's part of the reason the season's 162 games and you get 500 or 600 at-bats. It probably evens out. I got a little fortunate today and there's probably other days where it goes against you."
Heading into his eighth-inning at-bat against Ken Giles, Goldschmidt knew that he needed a home run to complete the cycle, but with two outs and the tying run at third he was more concerned with trying to get the run home.
"You have an idea," Goldschmidt said of the possible cycle. "Especially you've got Giles on the mound and trying to do too much is not going to give you the best chance to have success. Fortunately for him and unfortunately for us, he made some really good pitches and struck me out there."
Steve Gilbert is a reporter for MLB.com. Read his blog, Inside the D-backs, and follow him on Twitter @SteveGilbertMLB. This story was not subject to the approval of Major League Baseball or its clubs.