Giles embracing all that comes with closer's job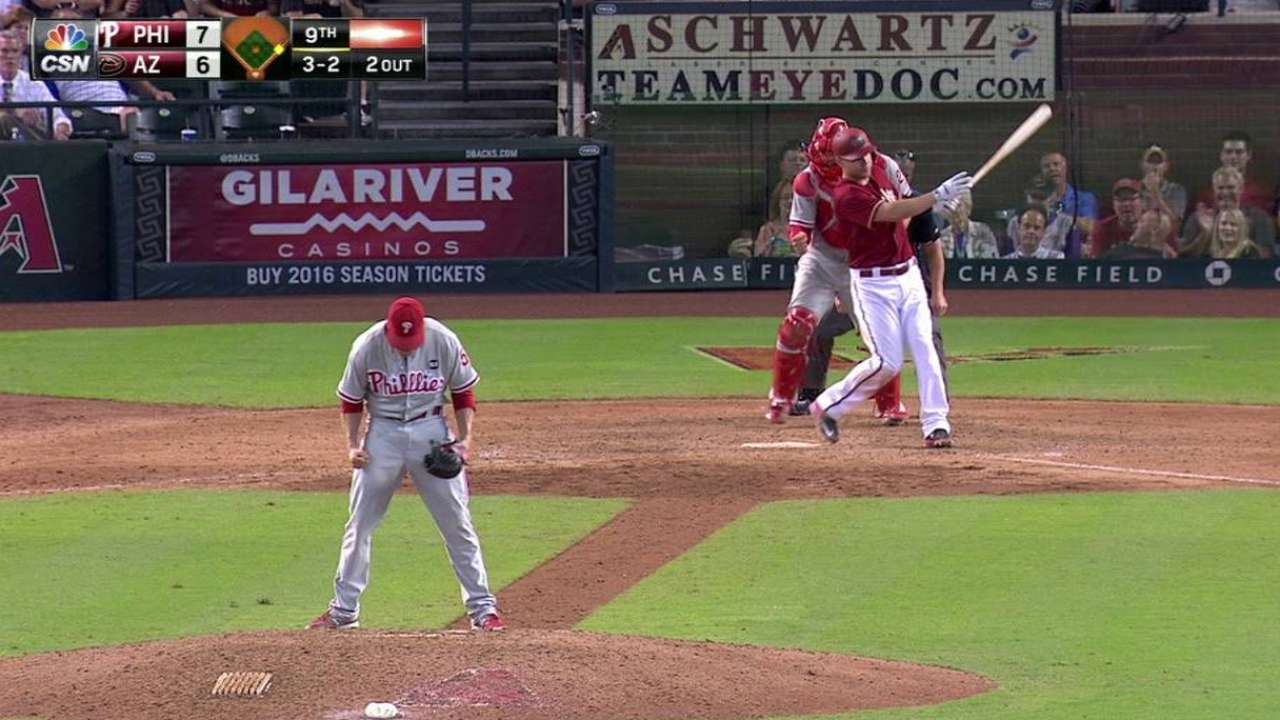 PHOENIX -- Paul Goldschmidt is one of the best hitters on the planet and needed a home run for the cycle when he stepped into the batter's box in the bottom of the eighth inning Wednesday afternoon at Chase Field.
But Phillies closer Ken Giles struck out Goldschmidt swinging on a 3-2 slider to end the inning, stranding two runners on base and preserving a 7-6 victory over the D-backs.
"I mean, just the intimidation, I'm not scared of anybody at all," Giles said. "I'm trying to make them feel intimidated by me that I'm on the mound. They have to go through me before they have to win this game."
Giles is 7-for-7 in save opportunities since the Phillies traded Jonathan Papelbon last month. He became a calming presence in a game that appeared to be spiraling out of control. The Phillies took a 7-4 lead in the sixth inning only to allow single runs in the seventh and eighth innings to make it a one-run game.
Cameron Rupp made a nice swipe tag at the plate to prevent Chris Owings from scoring the tying run in the eighth. Giles entered at that point to face Goldschmidt.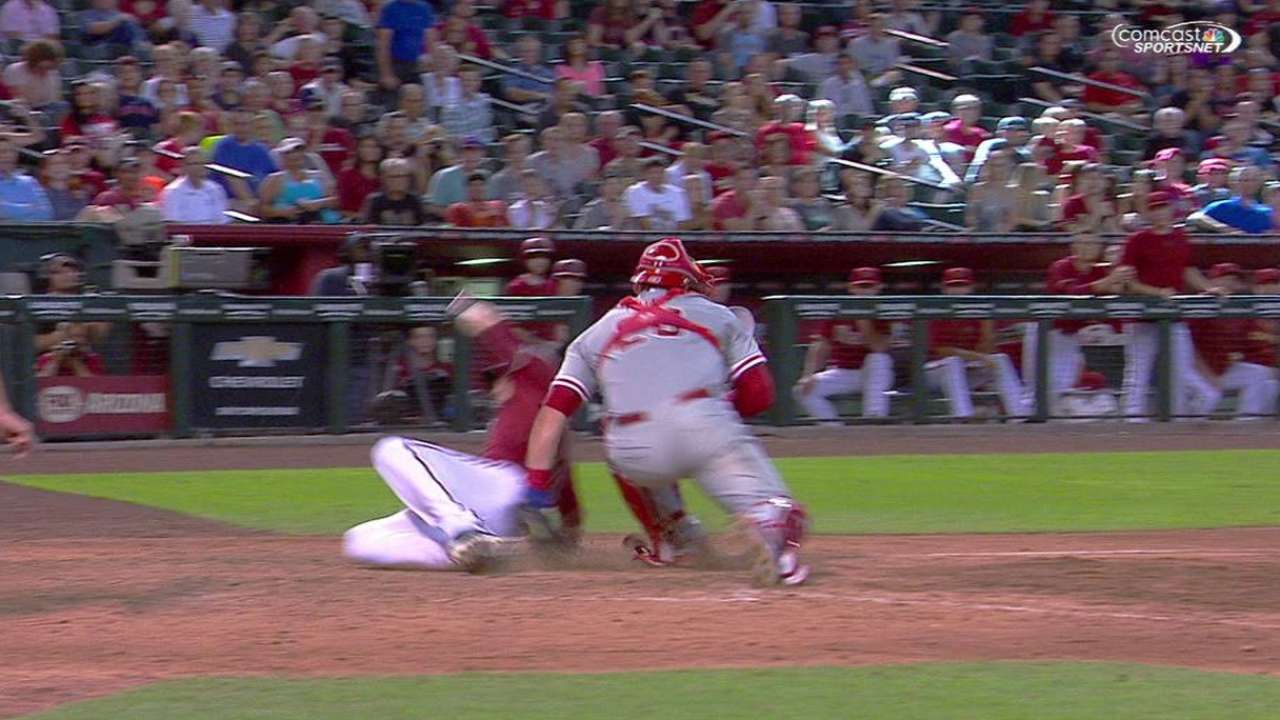 "Don't give him anything good to hit, just keep the ball down," said Giles, who said he would have rather walked Goldschmidt than give him a good pitch to hit. "And if I want to throw breaking balls, keep it low or throw it in the dirt. That was my motive. Keep him off balance, changing my timing. That's all I wanted to do.
"That was a big out."
Giles then threw a scoreless ninth to end the game. He thought the game ended on a 2-2 fastball to Jamie Romak because it looked like Romak did not check his swing. Giles celebrated only to learn it was a ball.
"I saw the barrel, man," Giles said. "The barrel was straight at me. That's why I thought it. That ball was up, but the next pitch was even better. I was like, 'Well he didn't swing at that one, so try to hit this one this time.' That's what I did."
It was the second four-out save since Giles became the closer.
"I think it's huge for his confidence," Phillies interim manager Pete Mackanin said. "He wants to be the closer. He's got a lot of self-confidence. But you have to execute your pitches, and little by little he's starting to do that. He certainly made some outstanding pitches tonight. To face Goldschmidt and then strike him out in that situation was as tough of a situation as you're going to be in. He came out on top."
Todd Zolecki is a reporter for MLB.com. Read his Phillies blog The Zo Zone, follow him on Twitter and listen to his podcast. This story was not subject to the approval of Major League Baseball or its clubs.