Twins' rotation in flux as Milone set to return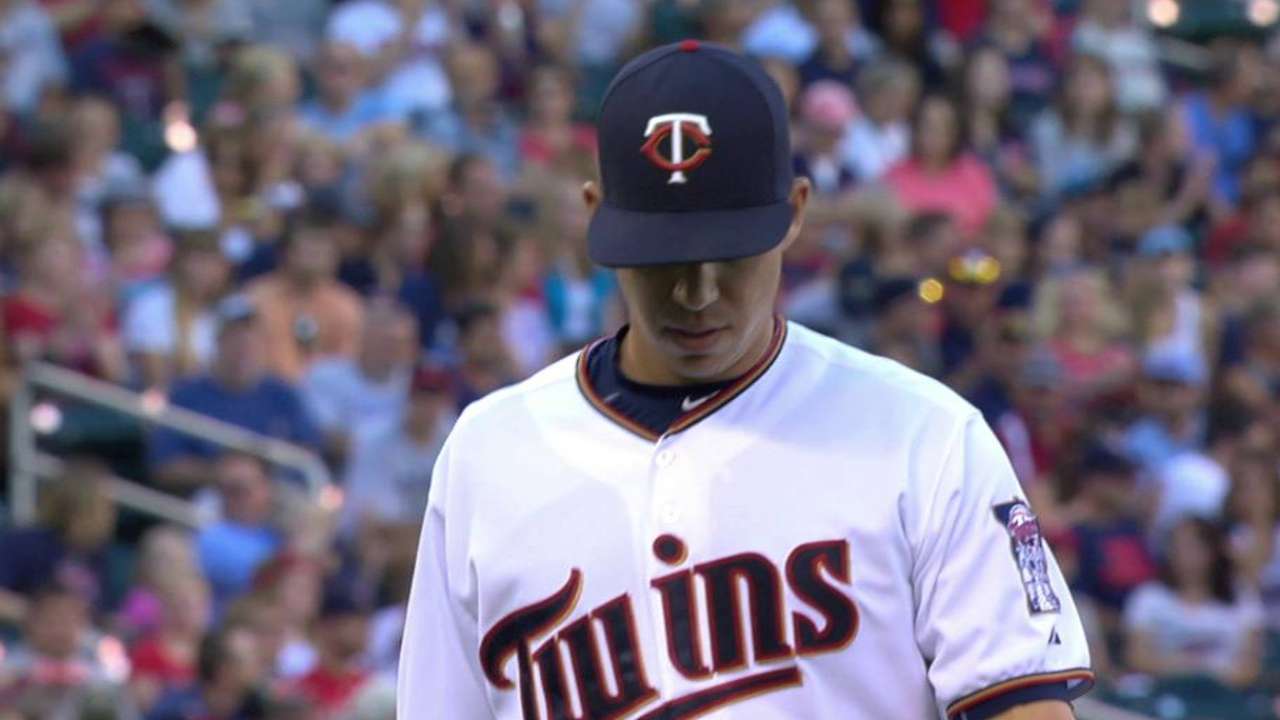 MINNEAPOLIS -- With Tommy Milone set to come off the 15-day disabled list, the Twins' rotation for the weekend remains in flux. Phil Hughes is scheduled to go on Friday. After that, manager Paul Molitor hasn't set anything in stone.
Milone is eligible to come off the DL on Sunday. Provided his bullpen session goes well Thursday, he could either pitch Sunday or Monday, Molitor said.
Kyle Gibson, who started Tuesday, will go the other day. Molitor said Gibson told him he would be OK to go on Saturday on short rest, but the skipper said that wouldn't be the right thing for Gibson. Instead, Molitor will look at matchups with both the Indians and the Yankees to decide when Milone, the lefty, and Gibson, the righty, will pitch.
So, who pitches Saturday?
"We're getting closer to be honest with you," Molitor said. "We kind of have an idea of how things might line up, but there's some other little things that are ongoing that might influence it."
If Molitor decides to go with a bullpen game, he has options in both J.R. Graham and Trevor May. Graham threw four innings in his only start this year. He has been used primarily in long relief. May began the year as a starter but was moved to the bullpen to make room for Ervin Santana in early July.
Though the Twins view May as a future starter, he hasn't pitched more than two innings since his last start on July 1, instead providing value as a reliable late-inning reliever.
Molitor said Wednesday that it was possible Saturday's starter wasn't currently in the clubhouse and would be called up.
Jose Berrios could be an intriguing option. Berrios is the team's No. 3 prospect and No. 25 overall, according to MLB.com. He has pitched at Double-A Chattanooga and Triple-A Rochester this season. In seven starts at Rochester, he has gone 3-1 with a 3.02 ERA. His last start was Saturday, so he could be in line for a start if the Twins go that route.
"He's doing a good job, don't get me wrong," Twins general manager Terry Ryan said of Berrios. "There are some things that we need to see out of him still down there. He's one of our better pitching prospects, if not at the top of the list. Obviously we have high hopes for him."
Betsy Helfand is an associate reporter for MLB.com. This story was not subject to the approval of Major League Baseball or its clubs.