Doolittle shows improved velocity during rehab
With Triple-A, reliever hits 92 mph after previously topping out at 89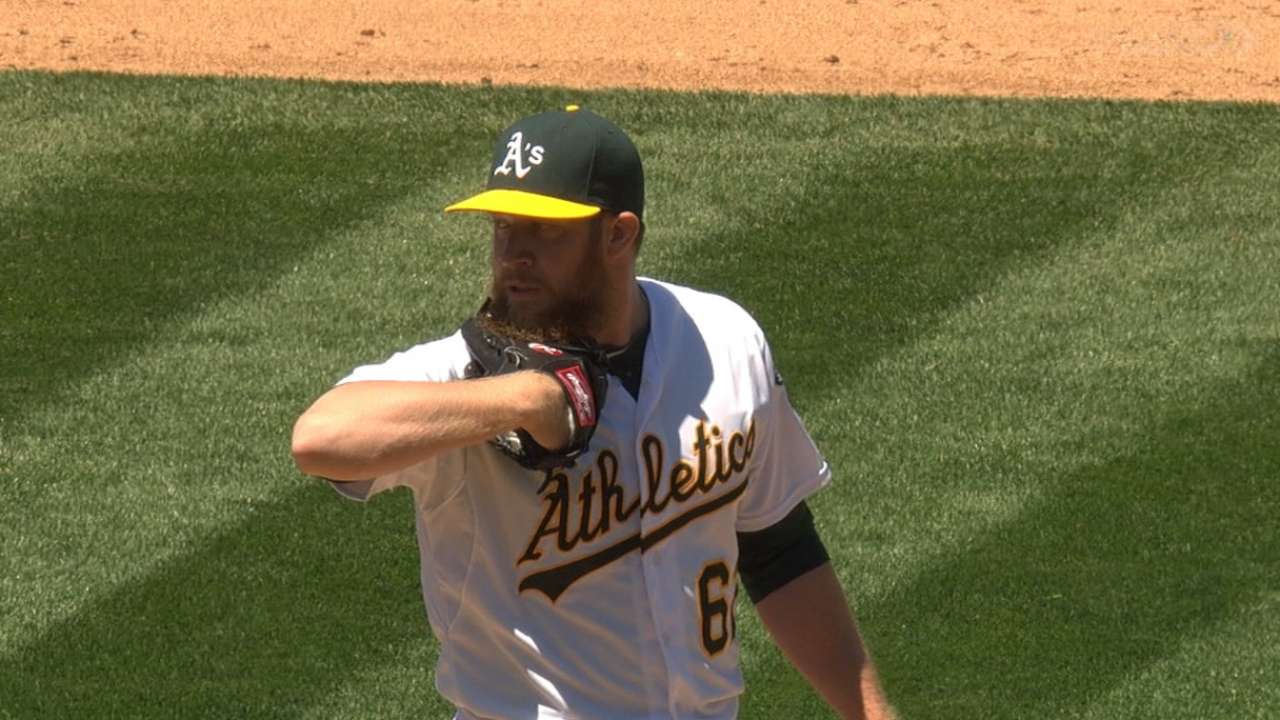 TORONTO -- Rehabbing A's closer Sean Doolittle showcased improved velocity in his first Minor League rehab appearance since returning to the disabled list in May with a strained left shoulder.
Throwing one inning with Triple-A Nashville on Tuesday, Doolittle hit 92 mph on the radar gun. Back in May, when he came back from a strained left rotator cuff for just one appearance, he topped out at 89.
"I know he felt good about it, and we thought we saw better velocity in the simulated game and the bullpens proceeding that," A's manager Bob Melvin said.
Doolittle allowed a solo home run in Tuesday's 21-pitch outing, but also struck out the side. He'll pitch again Friday with Nashville and is expected to be activated from the DL during the A's homestand next week.
"From what I understand," Melvin said, "it's the best he's felt and the most comfortable he's felt on the mound yet."
Jane Lee is a reporter for MLB.com. This story was not subject to the approval of Major League Baseball or its clubs.