Though powerful, Cutch powerless to help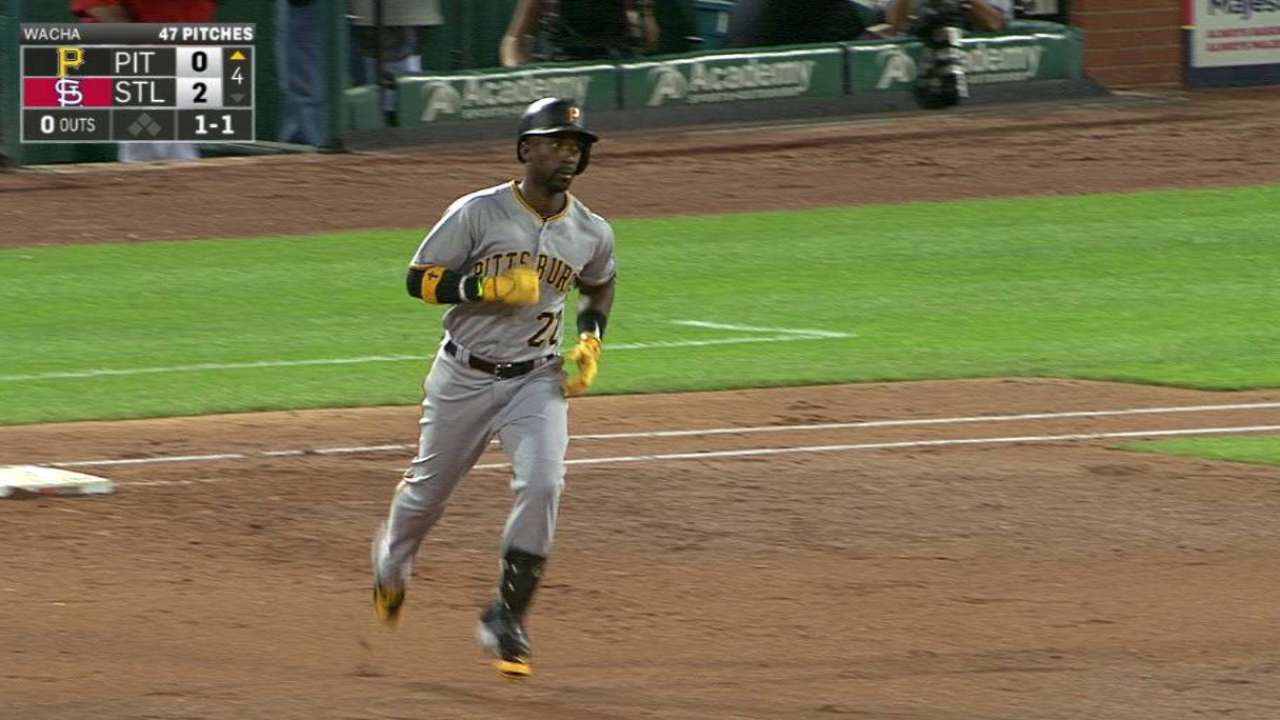 ST. LOUIS -- Celebrated Taylor Swift fan Andrew McCutchen inadvertently covered one of her hits when asked how the Pirates must deal with their ongoing Busch Stadium struggles.
"We've got to just shake it off," McCutchen said following Wednesday night's 4-2 loss, a game littered with mistakes, the biggest perhaps not sending McCutchen to the plate with men in scoring position.
That, of course, is a function of the batting order. Leadoff man Gregory Polanco had three singles without ever being moved up for No. 3 hitter McCutchen.
So there is yet another aspect of the Bucs' troubles at Busch Stadium. They went 0-for-10 with men in scoring position, with the National League's best at converting chances -- McCutchen leads with a .391 average in those situations -- unable to help.
Oh, he did what he could, but his homer in the fourth inning -- his 18th of the season -- came with no one on base. And his triple in the fifth inning came with only Polanco on first.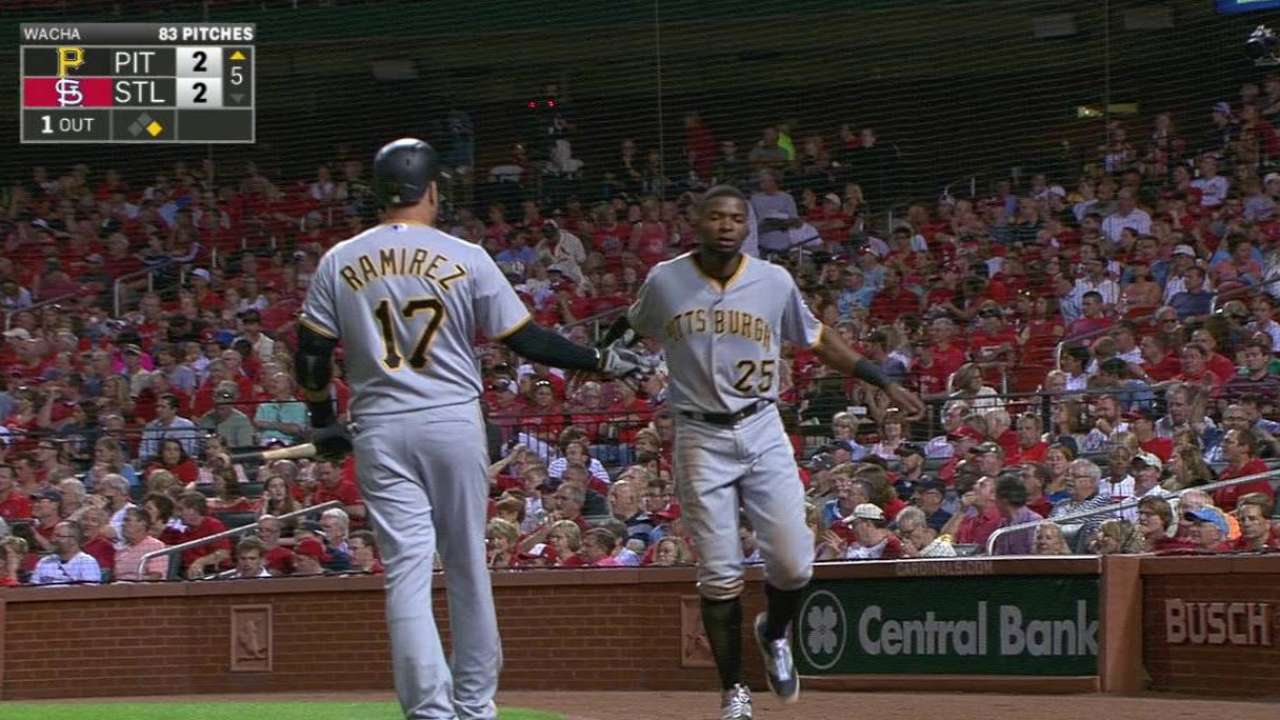 "He left a couple of pitches up, and I was able to hit them hard," McCutchen said of Michael Wacha, the young St. Louis right-hander who had never before allowed a home run to the Pirates in regular-season play.
But those "couple of pitches" were far too few for the Pirates to break through here. The Bucs are now 0-5 in Busch Stadium despite having allowed only 15 runs over those contests. But going 4-for-44 with men in scoring position, as the Pirates did in the five games, makes even shallow holes inescapable.
The 2015 numbers, of course, are just part of the bigger picture: The Pirates have lost 19 of their last 22 games here, including the 2013 National League Division Series.
"It was just another one of those games that have those few innings that seem to go their way every time we come here," McCutchen said. "That's how it's been. ... They're able to get a big hit when they need a big hit."
It must be pointed out the Pirates are not alone. The Cardinals' pitching staff is holding all opponents to a .193 average with men in scoring position -- the lowest figure since 1974.
It's not just the pitchers, insists McCutchen, who also credits Cardinals catcher Yadier Molina.
"They've got a good catcher behind them," he said. "He's getting pitches [called] that may be a little off the plate, and that makes it a little more difficult. They've got a good guy behind the plate; he knows what he's doing."
McCutchen continues to do a lot of damage. Wednesday night's production gave him 76 RBIs -- a figure he did not reach last season until Sept. 22. Even accounting for the two weeks he spent on the disabled list with an avulsion rib fracture, he is a month ahead of that pace.
"You couldn't ask any more from anyone than what he's been doing," manager Clint Hurdle said of McCutchen.
Except ask him to find his way into the batter's box with runners in scoring position more often.
Tom Singer is a reporter for MLB.com and writes an MLBlog Change for a Nickel. He can also be found on Twitter @Tom_Singer and on his podcast. This story was not subject to the approval of Major League Baseball or its clubs.