Aoki experiences concussion symptoms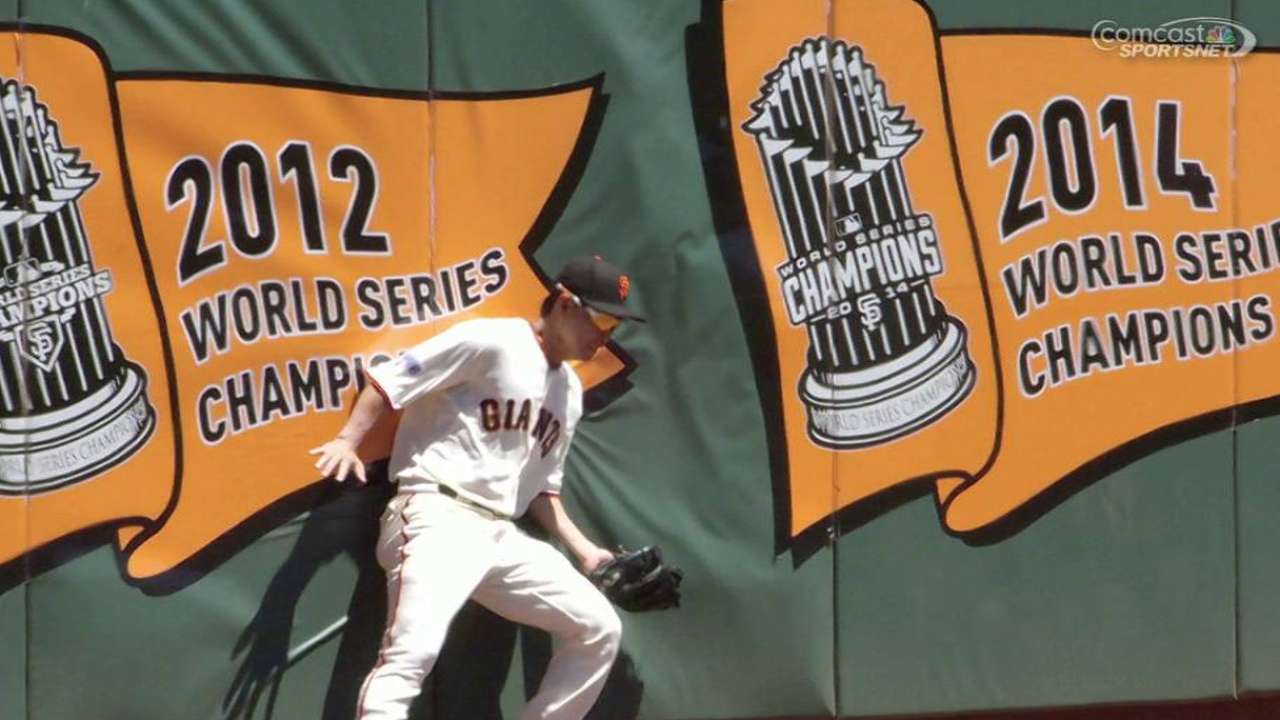 SAN FRANCISCO -- Giants left fielder Nori Aoki exited before the start of the fifth inning of Wednesday's 2-0 loss to the Houston Astos and will be re-evaluated for a concussion, manager Bruce Bochy said.
Bochy said Aoki experienced dizzy spells and felt lightheaded as the game progressed, and the skipper decided to pull him.
"He got lightheaded, dizzy, so we had to take him out," Bochy said. "We're treating him at this time for a concussion. He showed symptoms."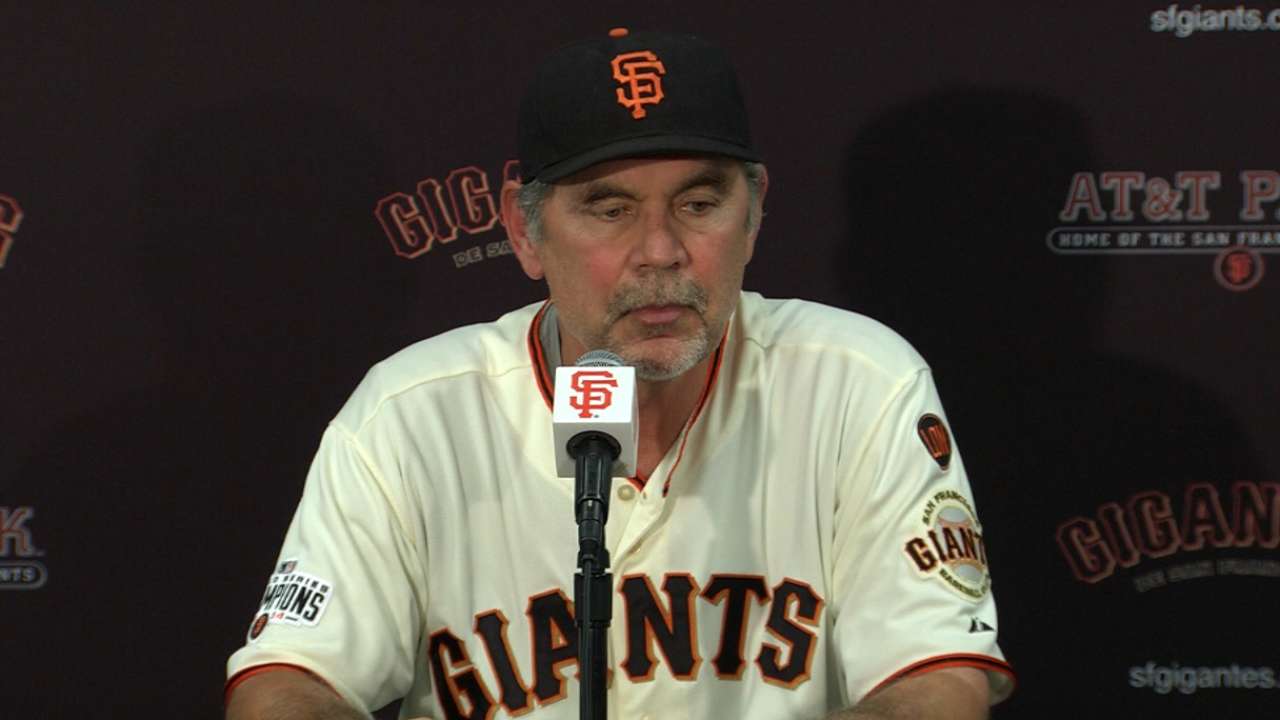 Aoki missed Tuesday's game after taking a cut fastball to the helmet from the Cubs' Jake Arrieta on Sunday. He told reporters Tuesday he felt well enough to play, but the Giants held him out an extra day as precaution.
"He felt fine yesterday, he did," Bochy said Wednesday. "We'll know more tomorrow."
It appears San Francisco's leadoff hitter is destined for the seven-day disabled list.
"That's a definite possibility," Bochy said.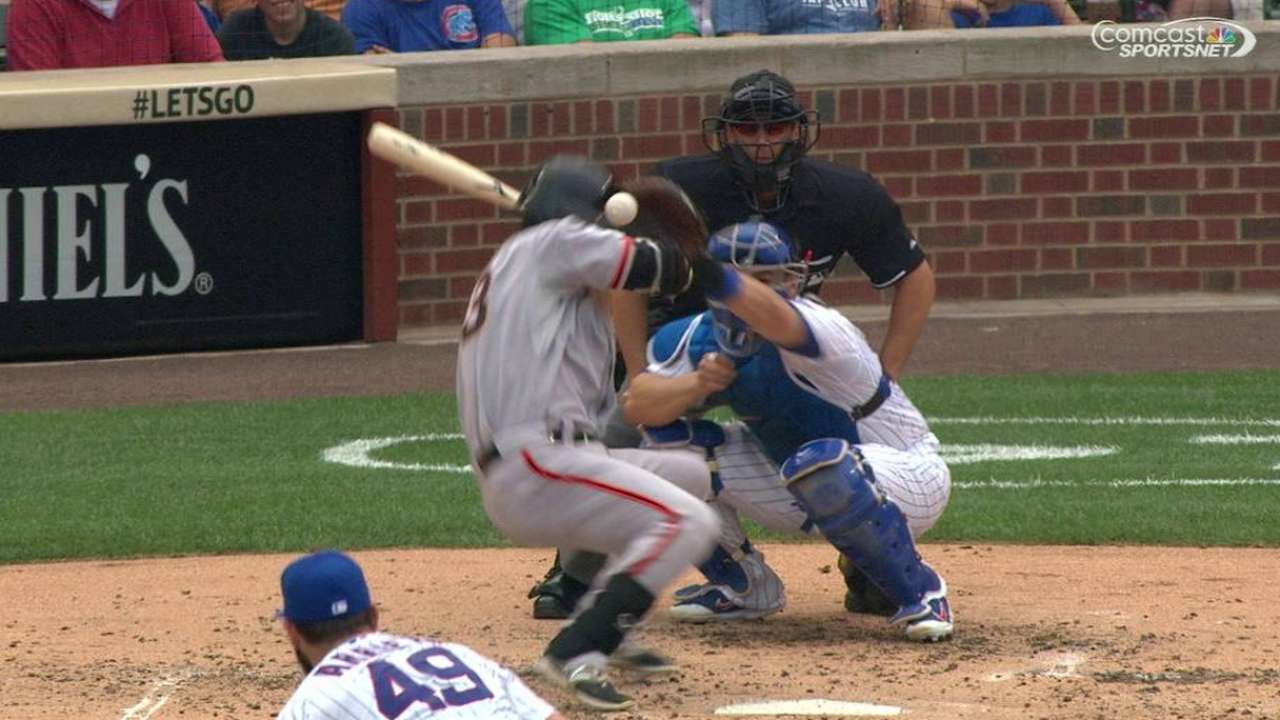 Bochy penciled Aoki into his usual spot at the top of the Giants' lineup Wednesday. The outfielder batted twice, going 0-for-2 with a groundout and a popout.
He also caught two fly balls without much trouble, though he stumbled with his back colliding with the wall after a tricky third-inning catch.
"The way he backed up and hit the wall, you know, that could have played a part," Bochy said.
Justin Maxwell replaced Aoki in left field at the top of the fifth. Aoki is hitting .302 with four home runs and 24 RBIs this season.
Oliver Macklin is an associate reporter for MLB.com. This story was not subject to the approval of Major League Baseball or its clubs.