Encarnacion continues to sit with finger injury
Hopes to take batting practice, return on Thursday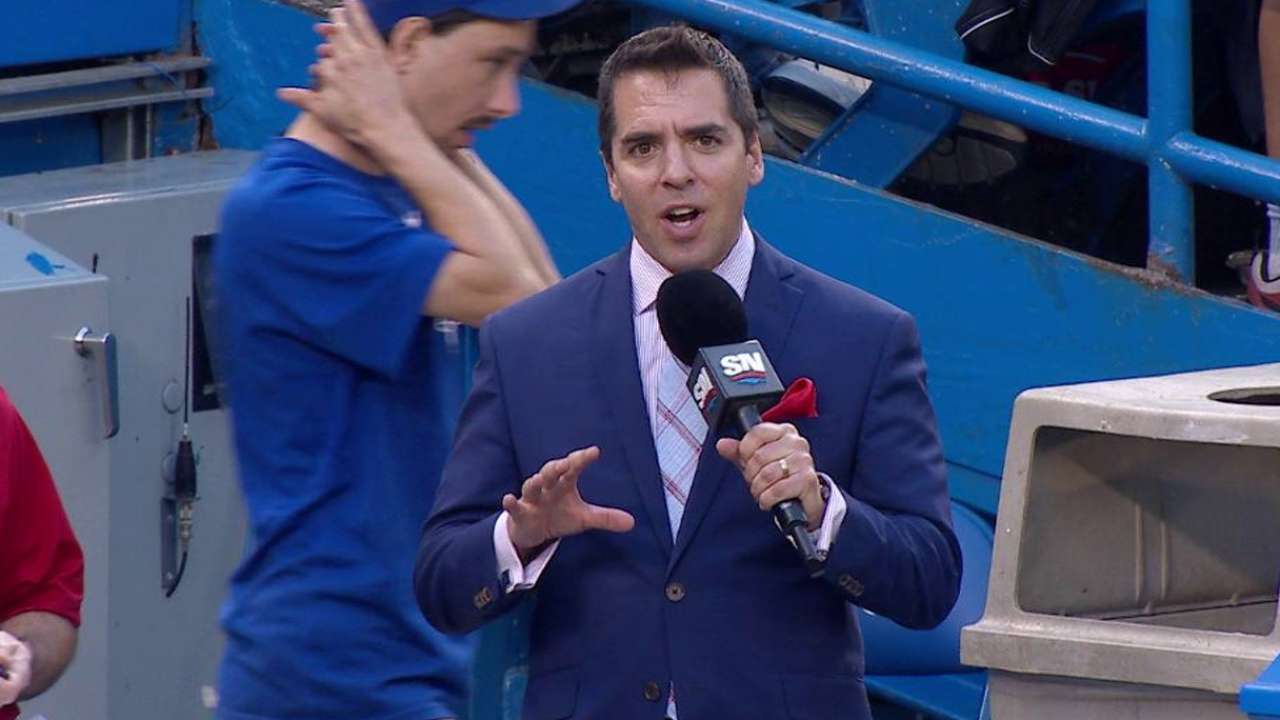 TORONTO -- Edwin Encarnacion missed his third game in a row on Wednesday as the Blue Jays faced the A's at Rogers Centre. Encarnacion has been coping with a jammed left middle finger for several weeks now, but the issue flared up against the Yankees over the weekend in New York. He hasn't played since Saturday.
"It's a little frustrating, the way I've been swinging the last couple of weeks, been swinging good, my timing is getting better, and now I've gotta deal with my finger. It's tough," Encarnacion said.
He swung off a tee on Wednesday and said he might take batting practice on Thursday, at which point he hopes to make his return to the Blue Jays lineup.
The timing of the injury has been unfortunate. The Blue Jays slugger had been swinging a hot bat. Since the All-Star Break, Encarnacion has hit .333 with a 1.025 OPS in 19 games. In his absence, Chris Colabello has been batting cleanup and playing DH.
Encarnacion originally sustained the injury in late July, causing him to miss a pair of games. Upon return, he said the finger was feeling a lot better until the Blue Jays home series last weekend, when it started acting up again. It got to the point where it was too much to play with on Saturday.
Blue Jays manager John Gibbons said a disabled-list stint won't be necessary. He's hopeful Encarnacion will return for the series finale.
"Hopefully, another day will get rid of it because we've got those two games in Philly [next week] where he's gonna have to play the field," he said.
Jamie Ross is an associate reporter for MLB.com. This story was not subject to the approval of Major League Baseball or its clubs.