Giants reportedly expressing interest in Utley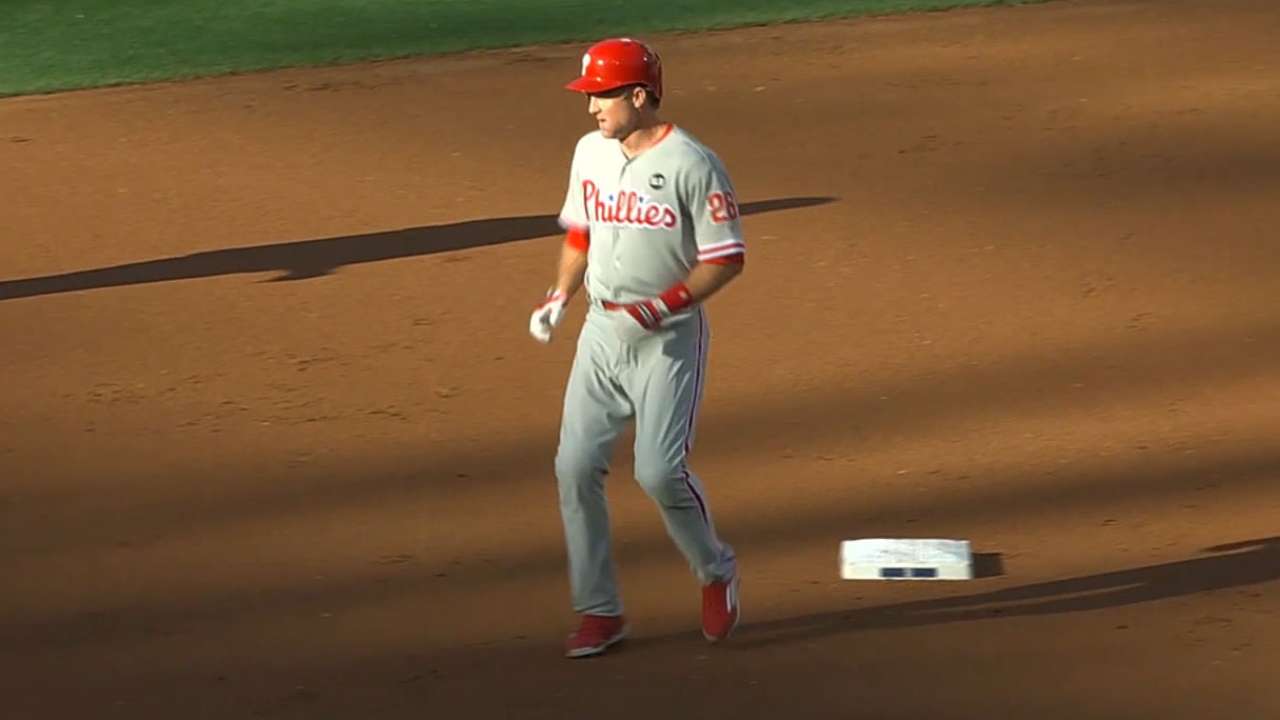 PHOENIX -- Keep an eye on Phillies second baseman Chase Utley.
Utley cleared waivers this week, which means he can be traded to any team before the Aug. 31 waiver Trade Deadline if he gives his consent. FOXSports.com reported Wednesday that talks between the Phillies and Giants have heated up, with the teams discussing prospects to be shipped to Philadelphia.
San Francisco could use a second baseman with Joe Panik on the 15-day disabled list with lower back inflammation.
The Cubs, Angels and Yankees also have expressed interest in Utley, according to sources. But Utley has 10-and-5 no-trade rights, which means he can veto any trade.
Utley has softened his stance on a trade in recent months, and he might say yes to the Giants. He and his family spend the offseason in the San Francisco area, and his time with Philadelphia seems likely to be coming to an end anyway. Utley has a $15 million club option that will automatically vest if he reaches 500 plate appearances this season, but he will not hit that mark. If the option does not vest, it will be valued between $5 million and $11 million, based on days Utley spent on the disabled list -- he was sidelined for 45 days with a sprained right ankle.
But the Phils are expected to make Cesar Hernandez their second baseman next season anyway, so rather than play out the string in Philadelphia, Utley could elect to make a run at the postseason with the Giants.
Giants general manager Bobby Evans told CSNBayArea.com on Tuesday that a deal for Utley might be difficult because "the challenge is [Utley] is an everyday player there, and there could be some difficulty because we don't have an everyday role."
The price also was said to be "reasonable, but a bit high."
Utley is hitting just .196 in 235 at-bats this season, but he is hitting .412 (7-for-17) with three doubles, three runs scored and three runs scored in five games since his return. The Phillies are unlikely to give him away despite his struggles. They believe Utley is better than he played in the first half of the season, and based on the interest from multiple teams, others do too.
Todd Zolecki is a reporter for MLB.com. Read his Phillies blog The Zo Zone, follow him on Twitter and listen to his podcast. This story was not subject to the approval of Major League Baseball or its clubs.