Showalter: Wieters may avoid disabled list
Dealing with left ankle sprain, Tillman on schedule to make start Monday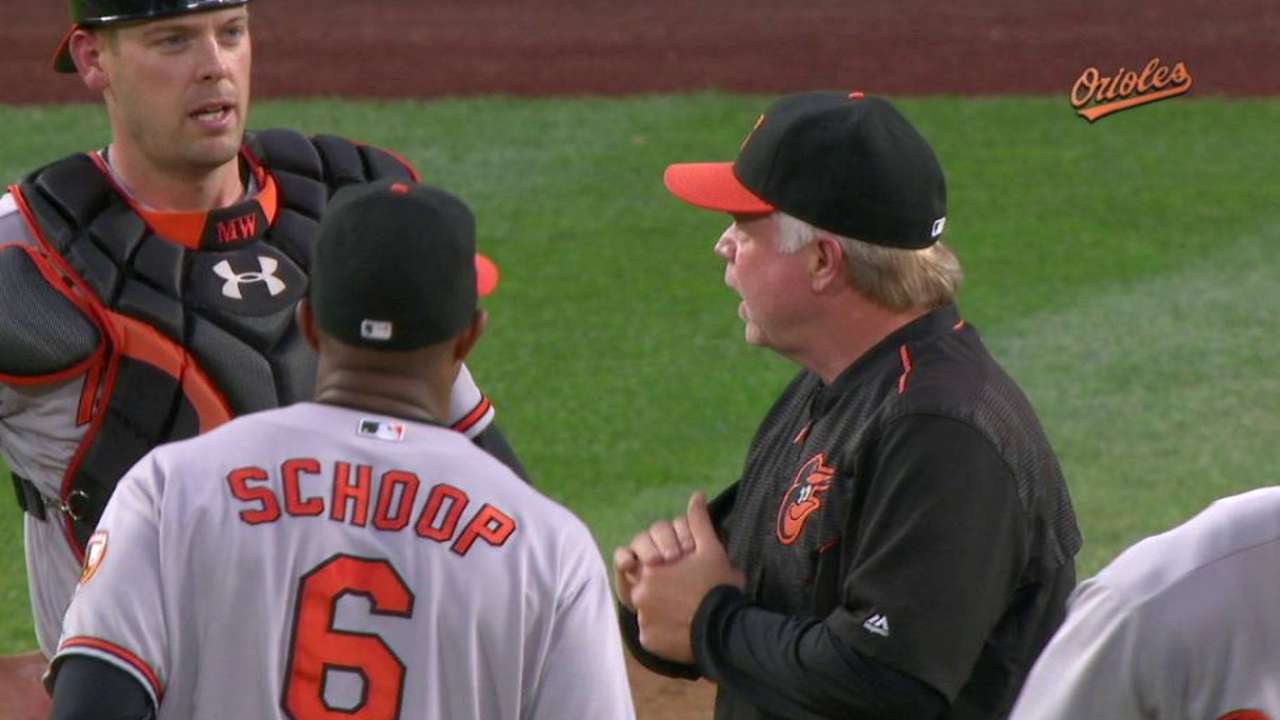 SEATTLE -- Matt Wieters didn't play in Wednesday's 3-0 loss to the Mariners, but manager Buck Showalter said the catcher was feeling better after being pulled early from Tuesday night's game with a mild hamstring strain and he might avoid the disabled list.
Showalter said the team made an attempt to recall a catcher from Triple-A Norfolk to be an emergency option behind Caleb Joseph, but it didn't work out.
"The transportation industry didn't cooperate," Showalter said. "It's frustrating. It's hard to go from the East Coast to the West Coast with a 12:40 [p.m. PT] game the next day, even though you pick up time. We tried, until about 1:30 this morning. ... We'll regroup after today's game."
Showalter said Wieters could catch in a dire situation, and that he'd prefer that to Wieters doing any baserunning right now. The manager said he's hoping Wieters could be ready to play over the weekend.
"I'm not going to rule anything out right now," Showalter said. "We'll take it day to day."
In other mild injury news, starter Chris Tillman (left ankle sprain) came out of Tuesday's start well, according to Showalter, and he is on schedule to make his next start on Monday at home against the A's.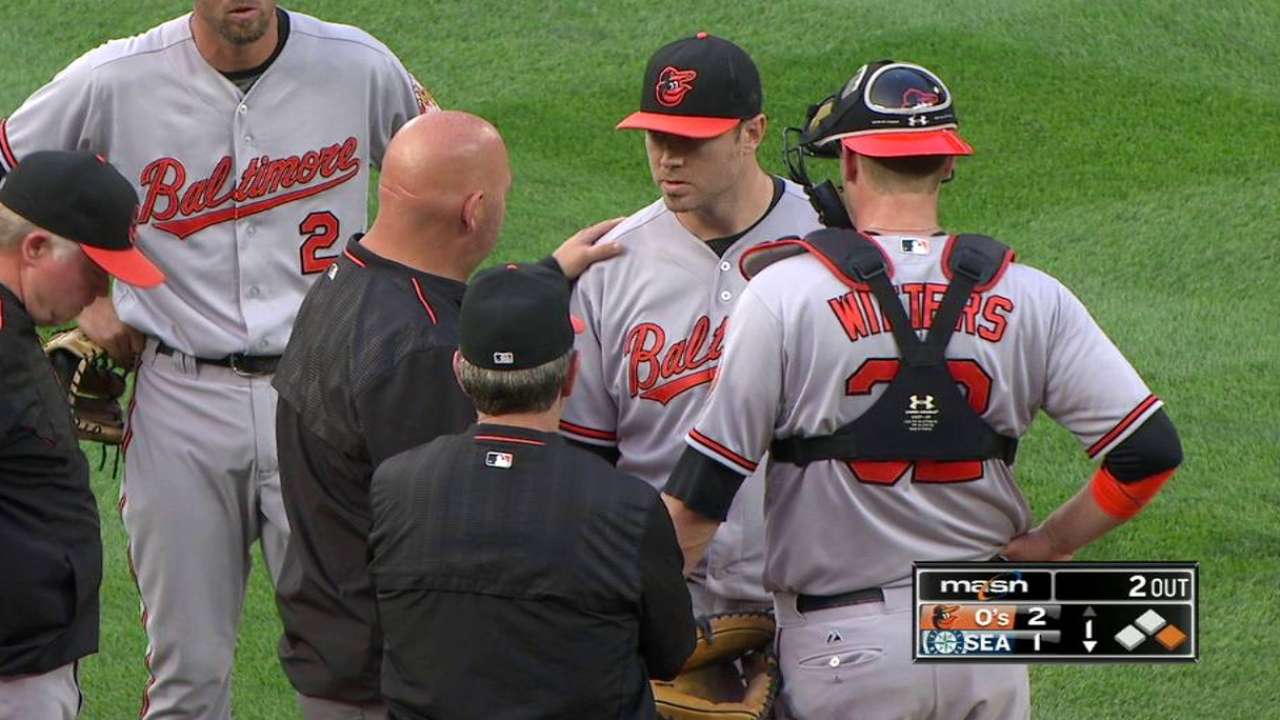 "He's sore in the right places today," Showalter said. "[The ankle is] still not as strong as he'd like it to be, but like I say, nobody's going to be 100 percent until about a month after the season's over."
Shortstop J.J. Hardy was given Wednesday off, but Showalter said it's just a rest day, and coupled with Thursday's off-day, it will give him a bit of an extended breather.
"He'll be back in the lineup Friday," Showalter said.
As for reliever Chaz Roe, who just went on the 15-day disabled list, an MRI came back showing shoulder inflammation and Roe received an injection. Showalter said it will be "two or three days until he contemplates picking up a ball," but the team is hoping for Roe to be ready to return when his DL stint is over.
Doug Miller is a reporter for MLB.com. Follow him on Twitter @DougMillerMLB. This story was not subject to the approval of Major League Baseball or its clubs.