Peralta, Tomas nursing minor injuries
Reliever Delgado set to begin rehab assignment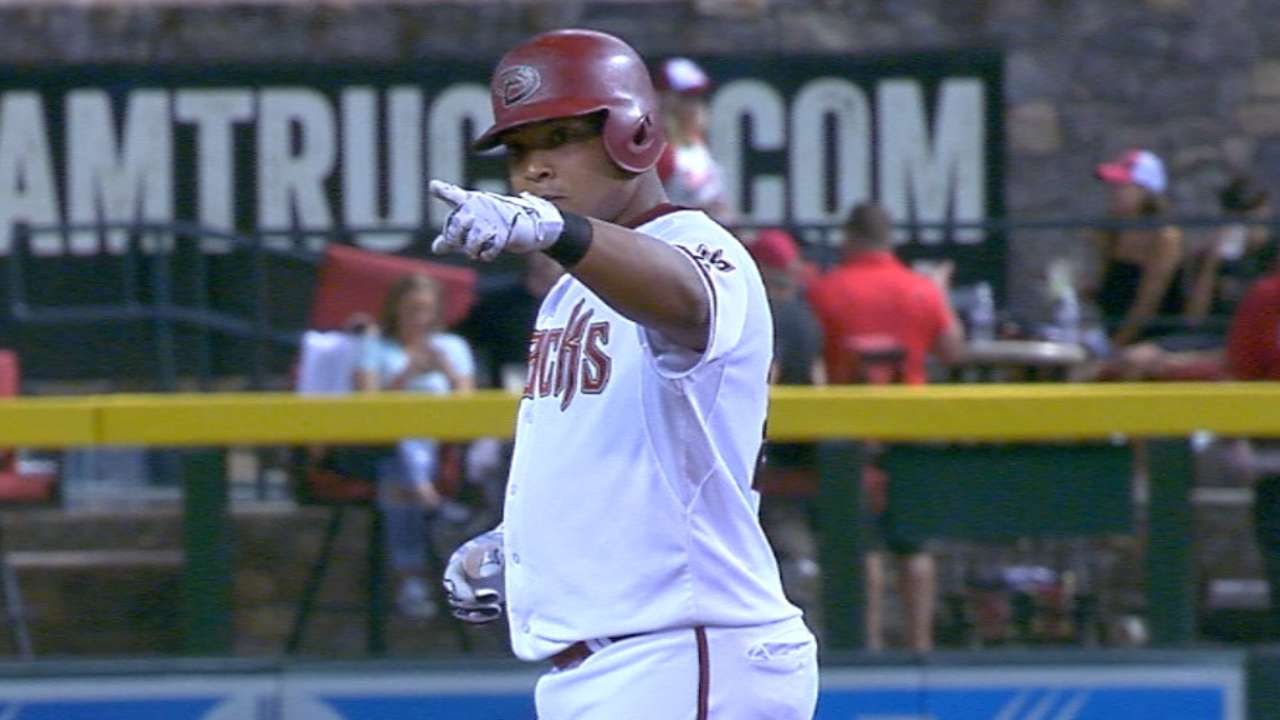 PHOENIX -- D-backs outfielders David Peralta and Yasmany Tomas were both out of the starting lineup for Wednesday's game against the Phillies after leaving Tuesday's 13-1 win early with injuries.
Peralta was pinch-run for in the bottom of the fifth inning when he felt tightness in his quad. While the hot-hitting Peralta was out of the lineup, manager Chip Hale said he was fine to come off the bench and pinch-hit on Wednesday. And he did just that in the D-backs' 7-6 loss to the Phillies, singling as a pinch-hitter in the ninth to continue his torrid run.
"His quad tightened up on him, so that's why we took him out," Hale said. "When you come out of a game with something that's tight like that, you like to give him at least one more day to feel 100 percent. With [Thursday] being an off-day, that gives him two, so we feel like he'll be really good."
Peralta is 11-for-15 with eight RBIs over his last four games, including a grand slam on Tuesday night.
Tomas left at the start of the fifth inning on Tuesday with tightness in his left calf. Hale said he does not expect it to be a concern after Thursday's off-day.
Delgado beginning rehab stint
• D-backs reliever Randall Delgado (sprained ankle) is scheduled to pitch on Wednesday night in the Rookie-level Arizona League.
After originally saying Delgado could return to the Majors this weekend, Hale said the plan is now for Delgado to report to Double-A Mobile on either Friday or Saturday to make a few appearances there before rejoining the big league club next week.
Jake Rill is an associate reporter for MLB.com. This story was not subject to the approval of Major League Baseball or its clubs.