Franco day to day with bruised left wrist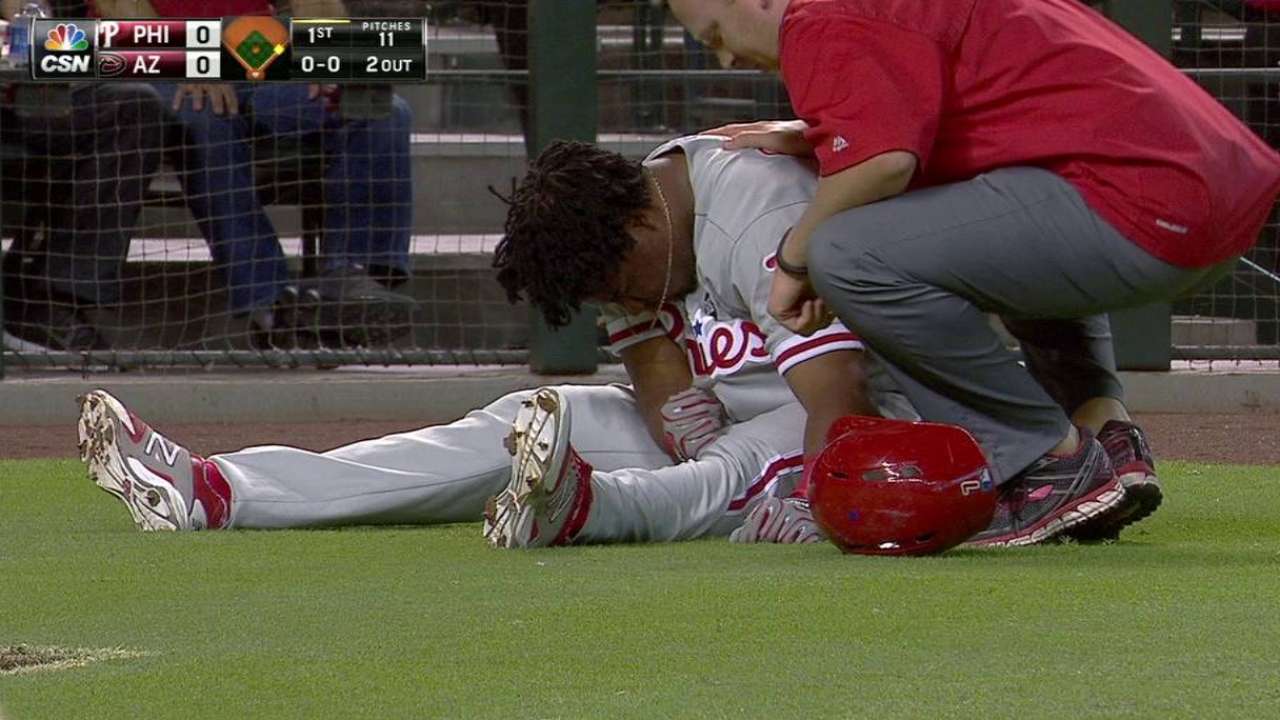 PHOENIX -- Phillies third baseman Maikel Franco had a splint on his left wrist Wednesday morning at Chase Field, but it was only a precaution.
Franco got hit on his left wrist with a pitch in Tuesday night's 13-1 loss to the D-backs. He collapsed on the turf behind home plate and had to be helped off the field. Fortunately for Franco, X-rays were negative and he only suffered a bruise. He said he is day to day, adding that nobody has mentioned anything about going on the disabled list.
"It's bothering me a little bit, but I'm fine," Franco said.
Franco wore the splint essentially to prevent him from sleeping on it wrong or having somebody grab his wrist by mistake.
"It's better than yesterday," Franco said. "Yesterday, I was in a lot of pain. But when I woke up, I moved it and it was better."
Franco is hitting .277 with 22 doubles, one triple, 13 home runs, 48 RBIs and an .830 OPS in 77 games.
Todd Zolecki is a reporter for MLB.com. Read his Phillies blog The Zo Zone, follow him on Twitter and listen to his podcast. This story was not subject to the approval of Major League Baseball or its clubs.