Cruz gets breather, rests with neck spasms
With off-day Thursday, Mariners want slugger to get extra time to heal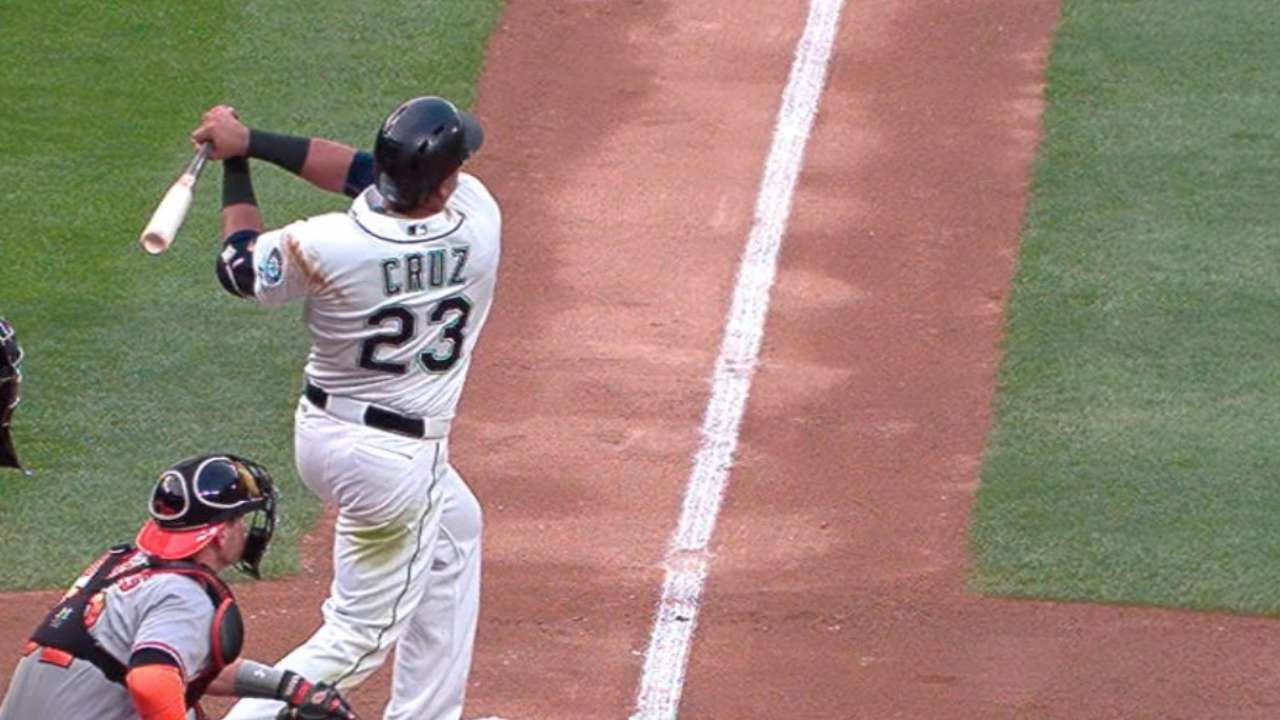 SEATTLE -- Nelson Cruz was not in the lineup against the Orioles on Wednesday after exiting before the seventh inning of Tuesday night's game with neck spasms.
A day of rest, followed by Seattle's off-day Thursday before a three-game series in Boston, should give Cruz enough time to heal, said Mariners manager Lloyd McClendon.
"He's doing better; he's not quite 100 percent," McClendon said. "We'll give him today and tomorrow to get healthy."
Cruz said he was sitting in the dugout in the fifth inning Tuesday when he started to feel his neck cramp. He said he has had neck spasms before, but he expected to be fine.
The 35-year-old slugger hit his 34th home run of the season in his first at-bat against Chris Tillman on Thursday, moving him one ahead of the Angels' Mike Trout for the Major League lead. He has homered in eight of his past 11 games prior to Wednesday, and he was batting .411 (37-for-90) with 13 home runs and 17 RBIs during a career-high 21-game hitting streak.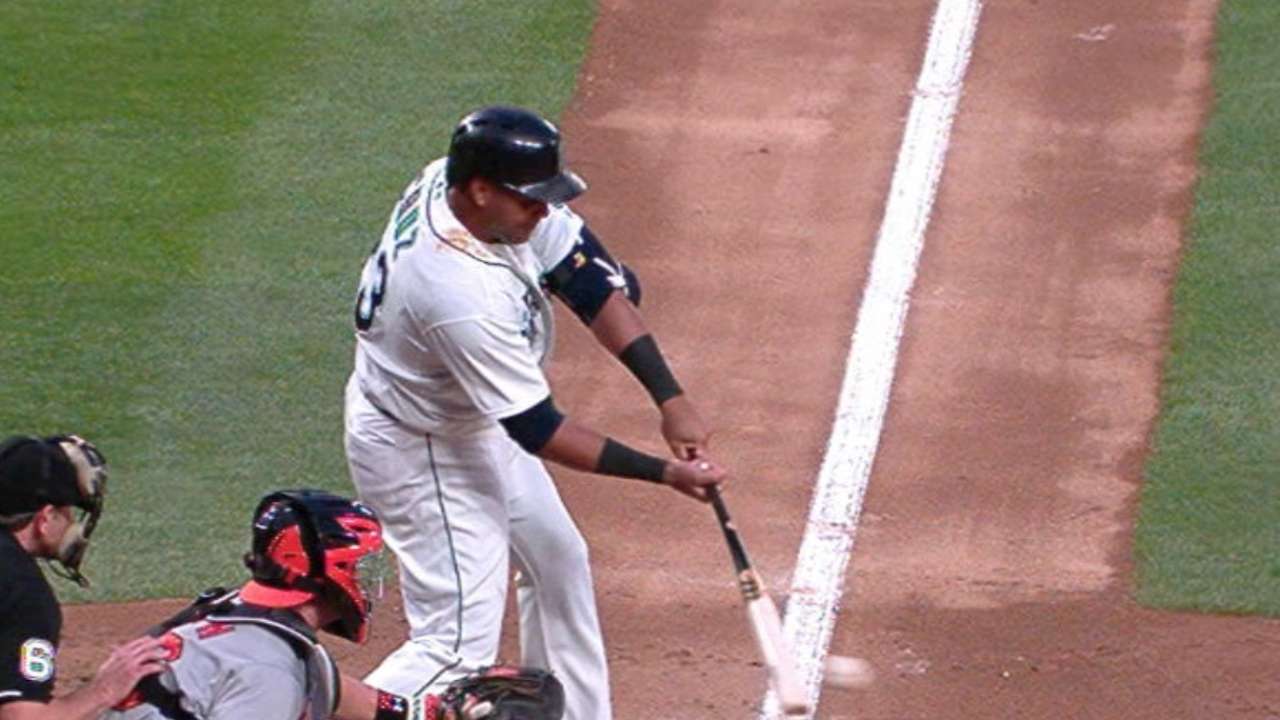 McClendon said he could use Cruz as a pinch-hitter Wednesday. Entering Wednesday's game, Cruz was leading the Major Leagues in hits (140) and was seventh in batting average (.324).
The impressive batting average comes after four straight seasons in which Cruz hit .271 or lower. It's a change McClendon said he can't take credit for, but one that stems from Cruz being able to hit the ball to all fields and hit pitches where they are thrown.
"I think he's probably a little bit better hitter than he was in Texas, because he has the ability to slow things down and take a base hit to right field between the hole at first and second," McClendon said. "I'm not sure five, six years ago he was willing to do that or had the capability to do that. It's been pretty impressive. When you get a power hitter that goes foul line to foul line, he becomes very dangerous. I think that's what it is."
When asked if Cruz would miss time beyond Thursday's off-day, McClendon said the Mariners likely won't have to be without their All-Star slugger for long.
"Not as we speak," McClendon said. "I'll let you know in two days."
Andrew Erickson is an associate reporter for MLB.com. This story was not subject to the approval of Major League Baseball or its clubs.