Zimmer continues power streak for Akron
Top prospect homers twice, makes it five in past seven games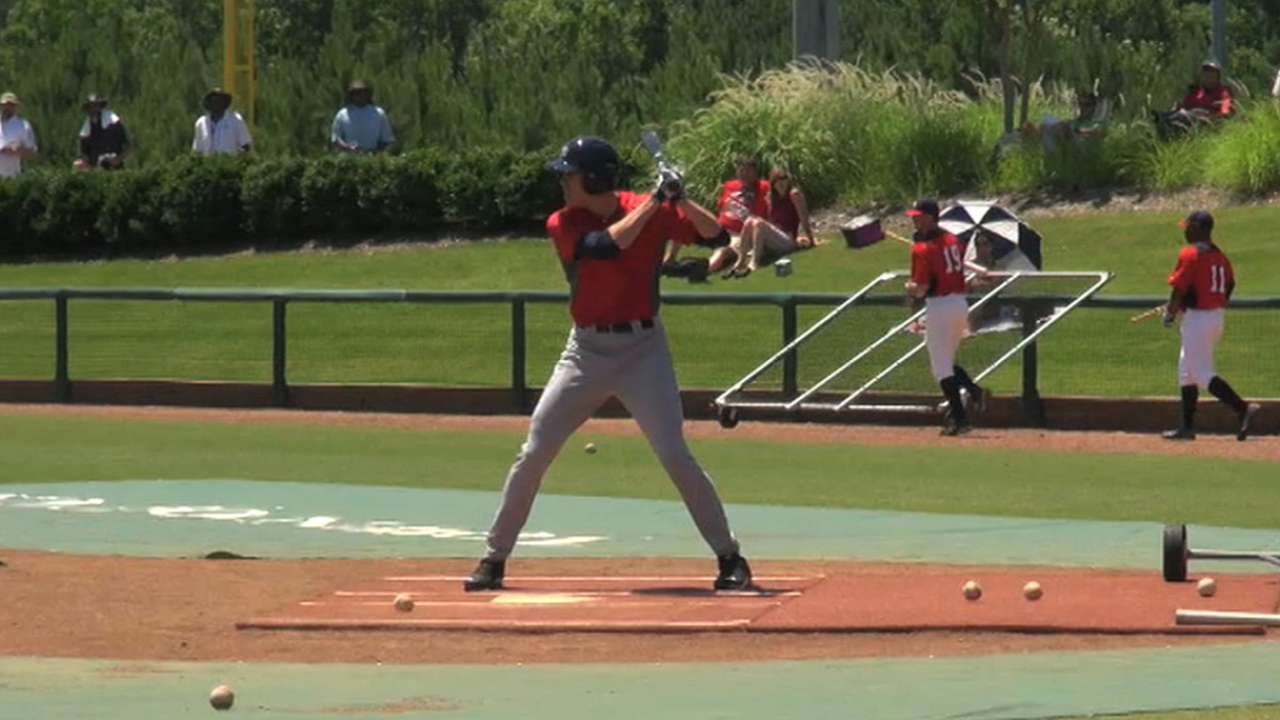 CLEVELAND -- Bradley Zimmer is on a hot streak for Double-A Akron, with five home runs in his past seven games -- including two on Wednesday against the New Hampshire Fisher Cats.
The center fielder, rated by MLBPipeline.com as the Indians' top prospect and No. 31 overall, is batting .297 overall this season between Class A Advanced Lynchburg and Akron. He has six home runs for the RubberDucks.
"I was talking to [Minor League field coordinator] Tom Wiedenbauer today, he stopped in to spend a day with us," Indians manager Terry Francona said. "That's kind of the luxury of having the teams so close to us, when guys come through they can come visit. As you can imagine, there's a lot of guys that are excited about his development."
Zimmer was selected by the Indians in the first round (21st overall) of the 2014 Draft out of the University of San Francisco.
"I stick to the approach that I've been working with all year," Zimmer told MiLB.com. "I'm just being patient, because they didn't really want to give me anything to hit right away. I worked the count and ended up getting a good pitch to drive late in the count."
Francona has been pleasantly surprised by Zimmer's stolen-base totals -- he was 32-for-37 in Lynchburg and is a perfect 7-for-7 in Akron. But what's stood out more is Zimmer's growth in center field, particularly in his pre-pitch positioning and preparation.
"It's just the little things you need to do better to become a good Major League player," Francona said. "Like his defensive set up, he just for whatever reason -- he was at the University of San Francisco, not exactly a baseball power house -- so he set up different every time, if he did. Now, all of the sudden, he's got so much repetition and [Wiedenbauer] stayed on him. Now, he's getting more consistent in that, so he's going to be a better outfielder."
The 22-year-old isn't the only Indians prospect on a power surge: Bobby Bradley, the team's No. 7 prospect, hit his Midwest League-leading 21st homer of the year on Wednesday.
And No. 23 prospect Nellie Rodriguez hit a grand slam in his first Double-A at-bat Tuesday night, giving him 18 homers on the year.
August Fagerstrom is an associate reporter for MLB.com. This story was not subject to the approval of Major League Baseball or its clubs.