ICYMI: Padres power past Reds on Rea's day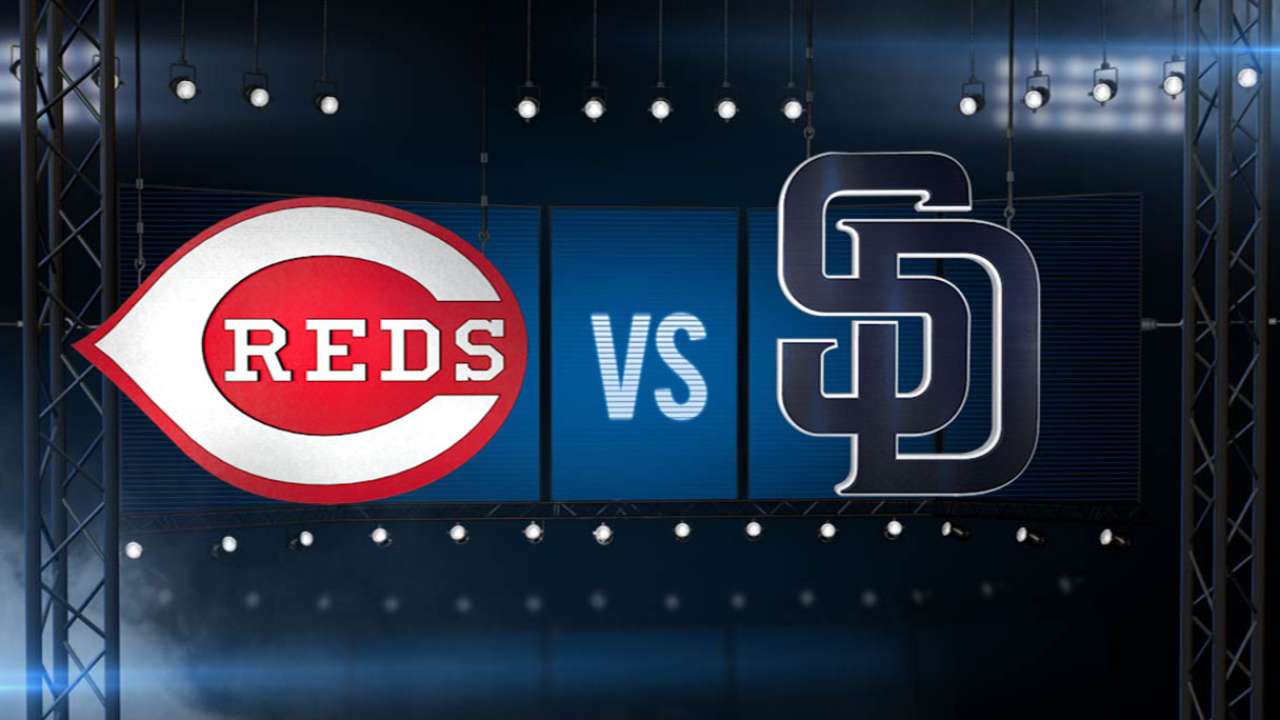 Rookie Colin Rea was "nervous and excited" going into his Major League debut on Tuesday. But he had nothing to be nervous about as the Padres cruised to a resounding 11-6 victory over the Reds. The Padres pounded out 11 hits en route to their 11 runs, with four of the starting nine collecting multiple hits, including Jedd Gyorko's breakout effort.
Rea did a little bit of everything as he stood out as the pitcher of record after surrendering only three runs on seven base hits with four strikeouts. Not only did Rea twirl a great game on the mound, but he also collected his first Major League hit in his first at-bat, leading off the second inning with a single before coming around to score. Rea needed only 75 pitches to notch his first big league win.
Bud Norris -- who was signed earlier on Tuesday as a free agent after being released from the Orioles -- made his Padres debut, striking out two batters on 11 pitches in a scoreless inning. Odrisamer Despaigne also did an excellent job out of the 'pen, posting two scoreless innings, while southpaw Frank Garces struggled but ended the game after surrendering three runs on three hits and two home runs.
The Padres' offense combined for 11 hits, going 5-for-13 at the plate with runners in scoring position. Gyorko stood out, going 2-for-4 with four RBIs, including a two-run homer in the second inning. Yangervis Solarte, Yonder Alonso and Austin Hedges also recorded multiple hits.
Justin Upton continued to perform as well after he recorded an RBI double in the second inning to collect his 63rd RBI of the year. Additionally, Solarte improved upon his recent string of strong starts as he hit safely for the 16th time in his last 17 games with a pair of base knocks and three runs scored. Outfielder Matt Kemp also scored a couple of times on Tuesday after recording the team's first hit of the day and sparking the first of a pair of three-run innings for the Padres.
In case you missed it, here's a look at some stories and highlights you may not have seen.
Padres postgame recap: Rea, Gyorko lead Padres past Reds
Rea does it all in his debut with strikeouts, a single, and a winning performance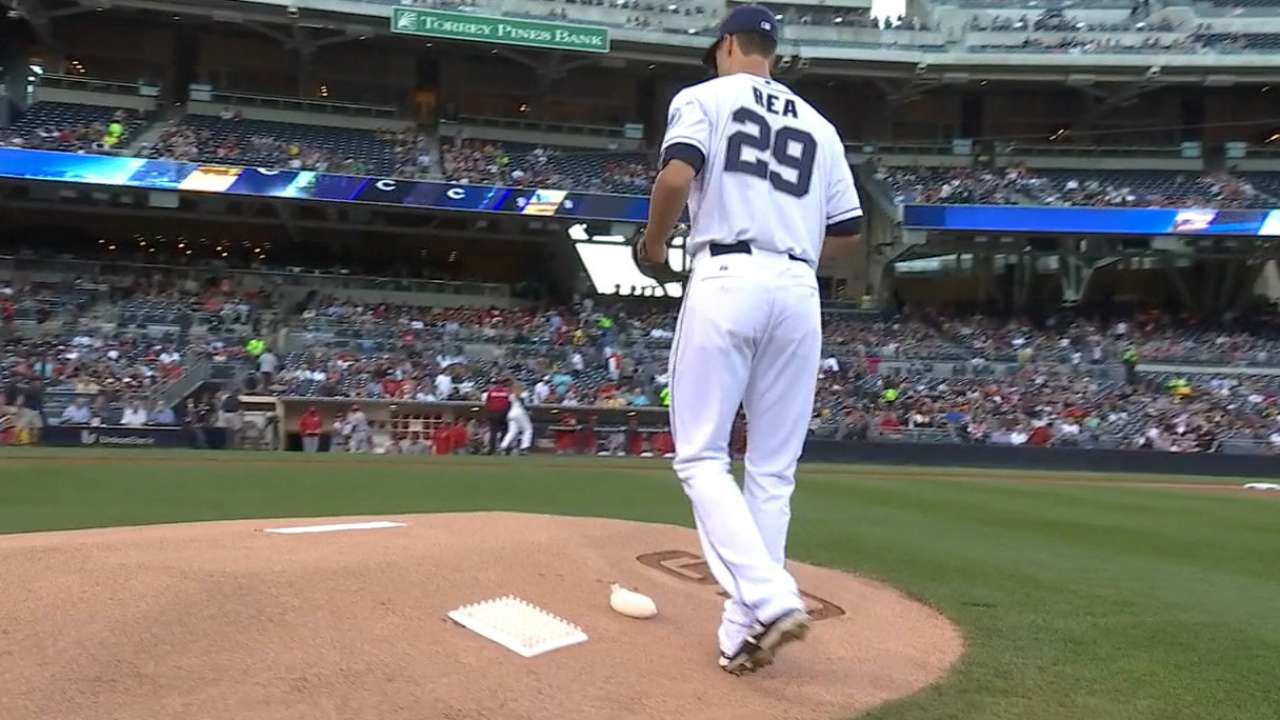 Gyorko puts the Padres on the board with a two-run single in the 1st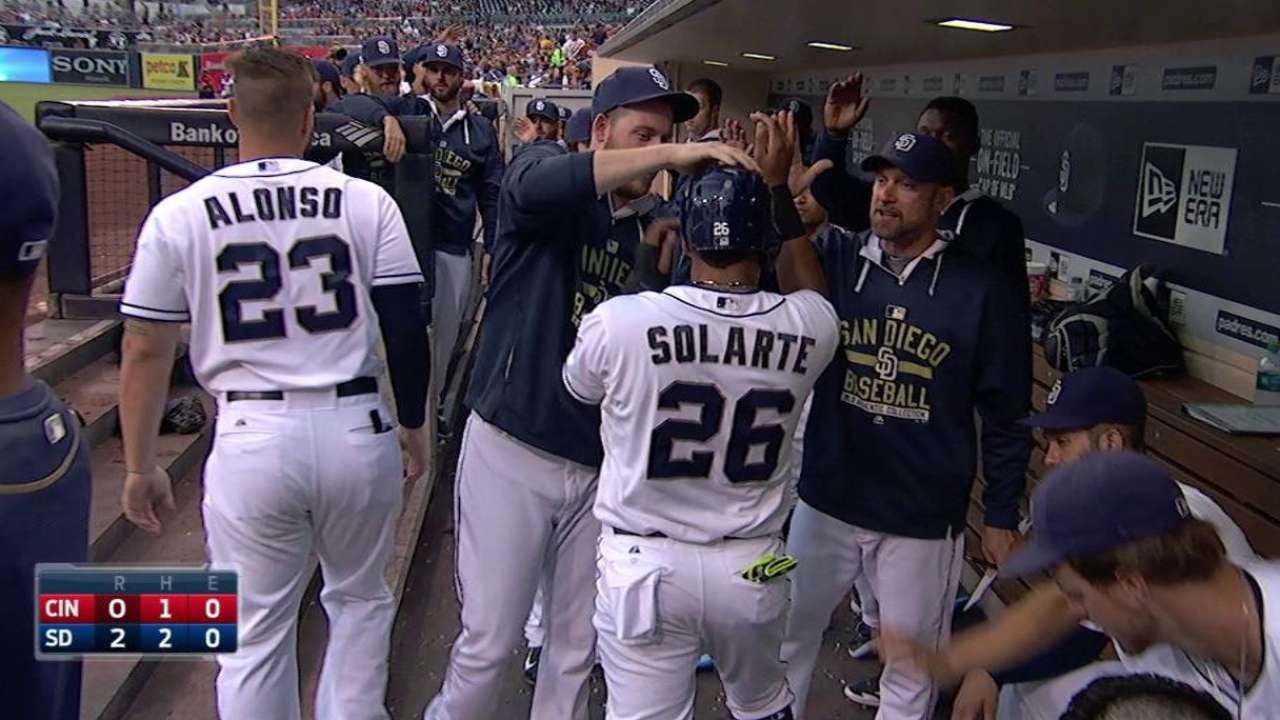 Padres pile on the Reds with a five-run 2nd thanks to Alonso, Upton, Gyorko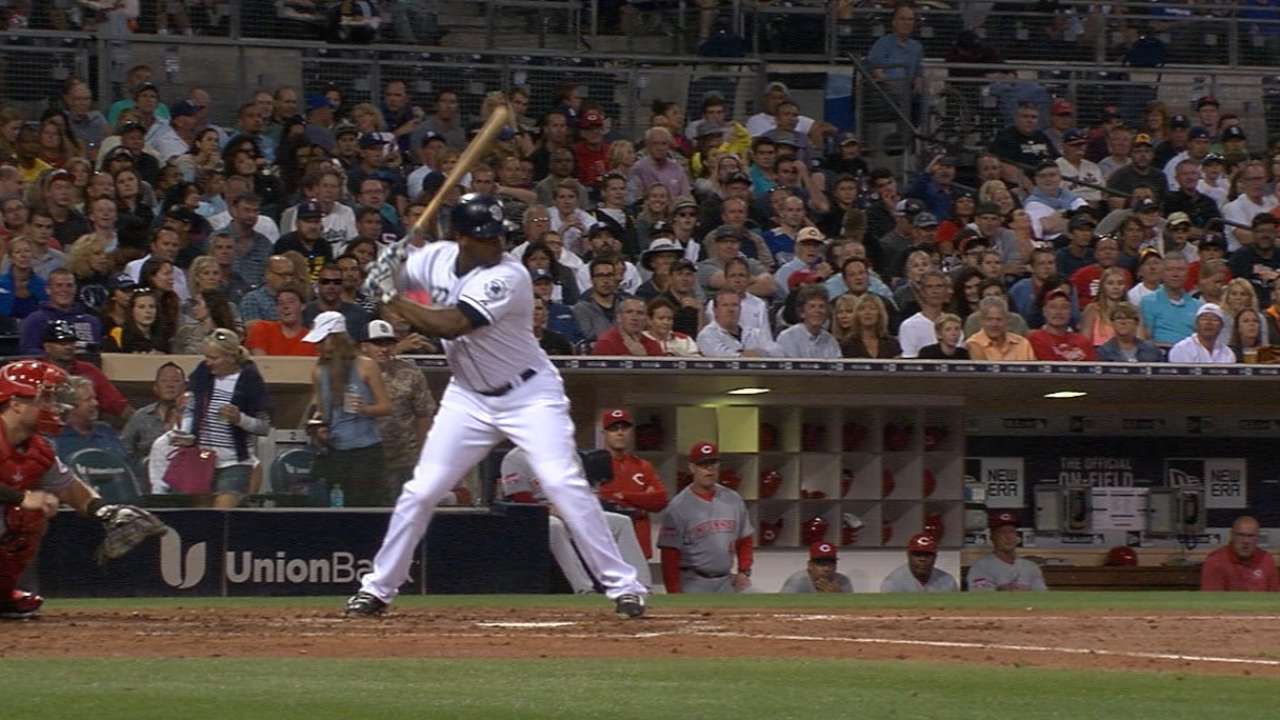 Padres score three more in the 3rd thanks to a pair of Cincinnati errors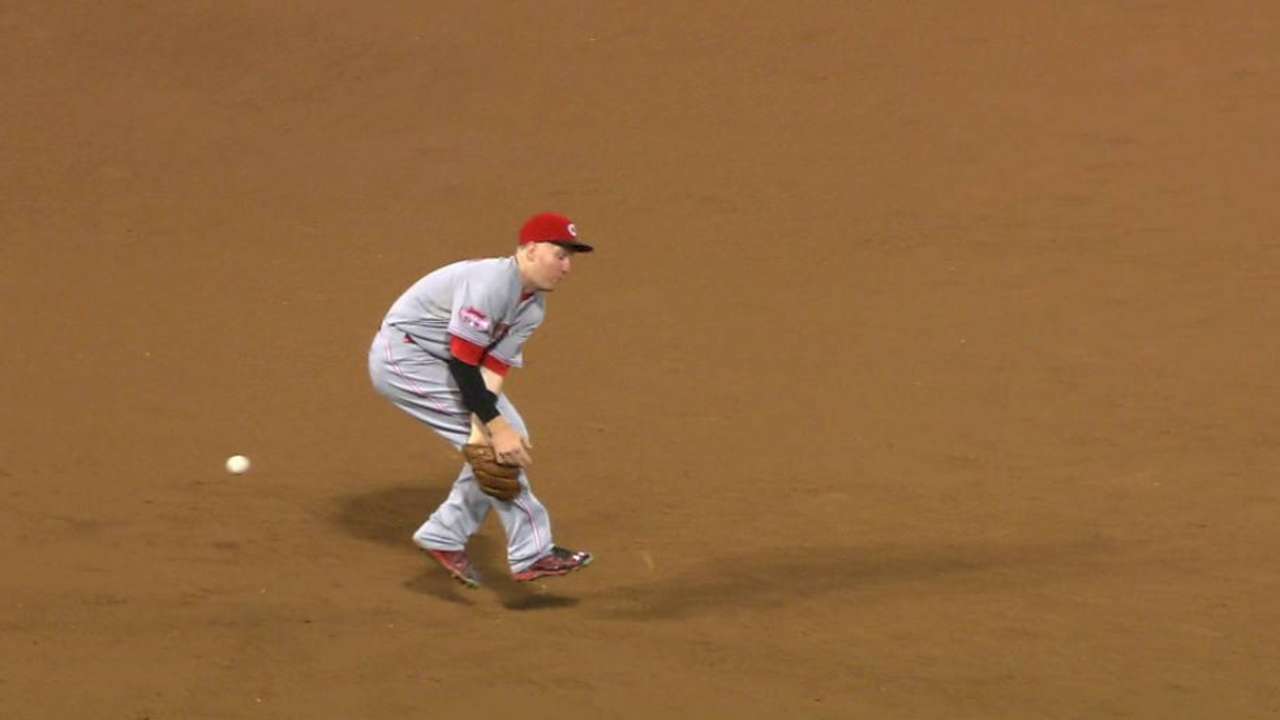 Bud Norris makes Padres debut on Tuesday with a scoreless inning of relief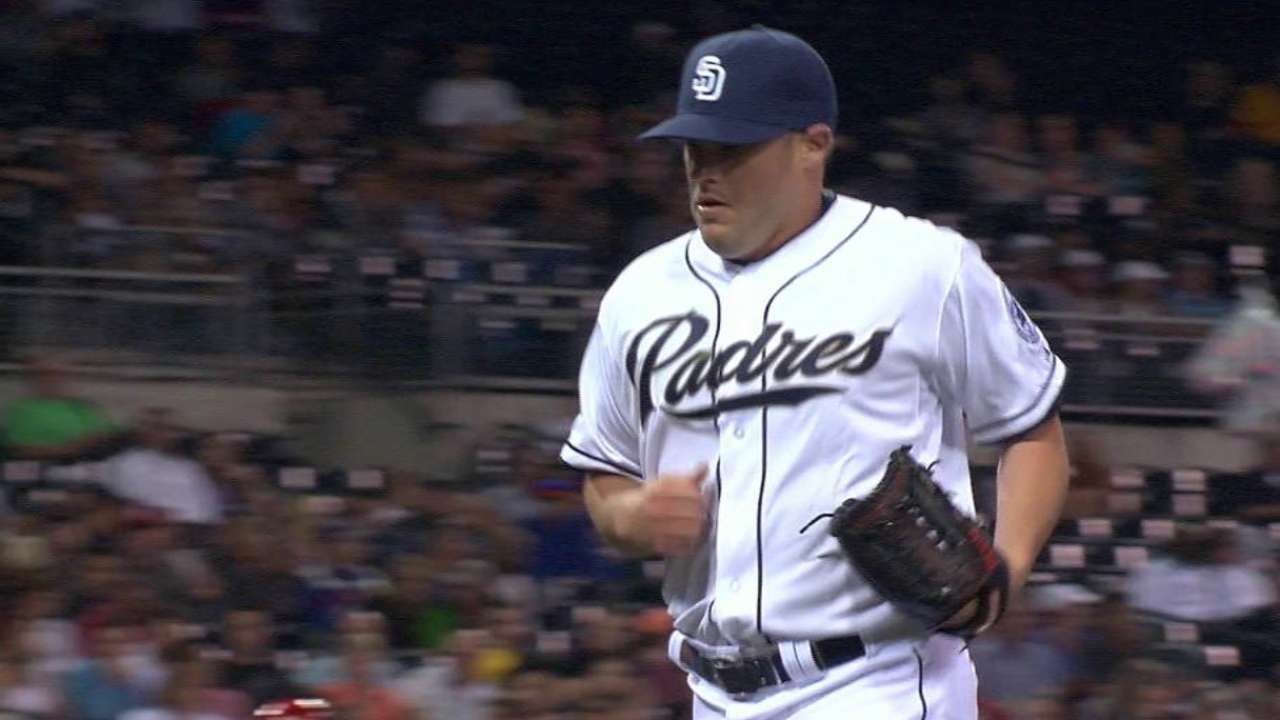 Rookie Colin Rea has debut to remember: Rea's day - Padres rookie does it all in debut
The #GyorkStoreCalled (again): Gyorko 'breaks loose' for big offensive night
While Tuesday was busy, the offseason should be busier: Preller, Padres should build on rebuild
San Diego signs experienced Bud: Padres bolster 'pen with veteran righty Norris
Another reliever goes down to the DL: Maurer heads to DL with shoulder inflammation
Down on the Farm: Martinez named Texas League Player of the Week
Murph's Musings: Preller, Murphy talk about a day for roster shuffling
Game Notes vs. CIN (08.11) Rookie Rea Ready for Major League Debut against Reds
Looking forward
Friar Forecast: Shields aims to keep ball in yard vs. Reds, Iglesias
Wednesday's probable pitchers: James Shields (8-4, 3.75 ERA) vs. Raisel Iglesias (2-4, 4.73 ERA)