Friendly Confines: Haren rolls to 150th win
Starter effective in Cubs home debut, reunion with Montero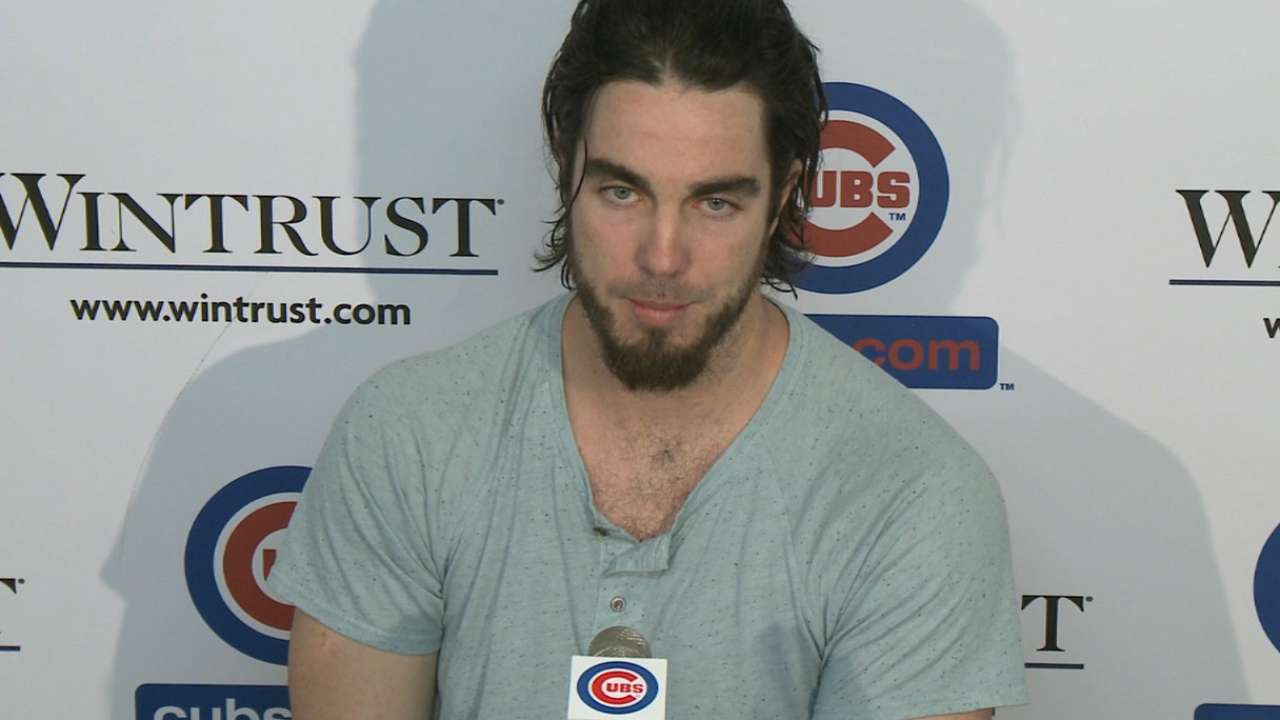 CHICAGO -- Dan Haren and Miguel Montero, teammates on the D-backs from 2008-10, have been reunited on the Cubs, and pitching to a familiar catcher provided the right-hander with what he called "a sense of comfort." It also resulted in Haren's first win with the Cubs.
Acquired from the Marlins on July 31, Haren gave up three runs over 5 1/3 innings Tuesday night in the Cubs' 6-3 win over the Brewers. For Haren, it was his first win since July 12, first since joining Chicago, and career win No. 150.
"Overall, I definitely felt a little more comfortable out there," Haren said. "It's always tough when you get traded and want to make a good impression. That first [start] is always tough."
In his first outing with the Cubs on Aug. 5 at Pittsburgh, Haren did not get a decision, and didn't get much help defensively. This time, the Cubs gave him an early lead.
"He felt like the same pitcher that he was back then [in Arizona]," Montero said. "I didn't notice his [velocity] because he was making good pitches. He made a couple bad pitches and he paid for it. Other than that, he made a lot of good pitches and worked ahead in the count. It was fun to catch him again."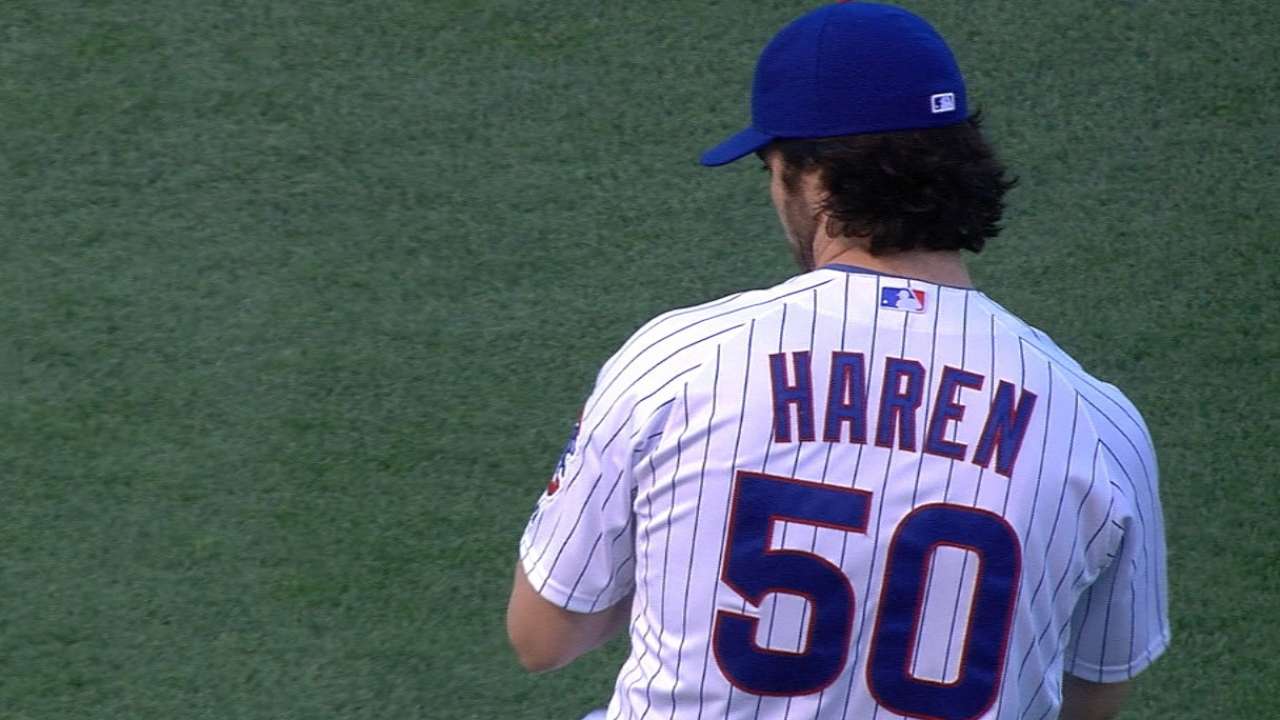 Anyone watching the radar readings had to be wondering how Haren did it. His fastball topped at 88 mph -- which is appropriate, since his Twitter handle is @ithrow88. How does he do it?
"He knows how to pitch," Montero said. "He makes good, quality pitches. If you look at it, he was right on the edges with a lot of pitches. When you paint those edges, it doesn't matter how hard you throw. He uses his breaking ball for a strike. It's not like he doesn't throw his fastball. It was fun. Good memories. It brought back good memories. It's a pleasure always to catch him."
@ithrow88 congrats on you 150 Wins you can pitch bro #WeAreGood

— miguel montero (@miggymont26) August 12, 2015
Haren has some memories of his own of the Cubs. He faced them June 3 in Miami, and beat them, in a 7-3 Marlins win.
"I see a complete difference," Haren said of the Cubs then and now. "Facing them this year, they're a really aggressive team but I thought those guys had more holes."
Tuesday was the fifth straight game in which the opposing starter has failed to go beyond five innings against the Cubs. That aggressive but patient approach of working the count is noticeable.
"I've been so impressed in the first 10 days or so," Haren said. "The overall vibe in the clubhouse -- obviously, the way we've played, swinging the bats, the bullpen, everything. I've been on eight teams, and I've been really impressed here."
Carrie Muskat is a reporter for MLB.com. She writes a blog, Muskat Ramblings. You can follow her on Twitter @CarrieMuskat and listen to her podcast. This story was not subject to the approval of Major League Baseball or its clubs.