MLB.com Columnist
Tracy Ringolsby
No one does little things better than Cards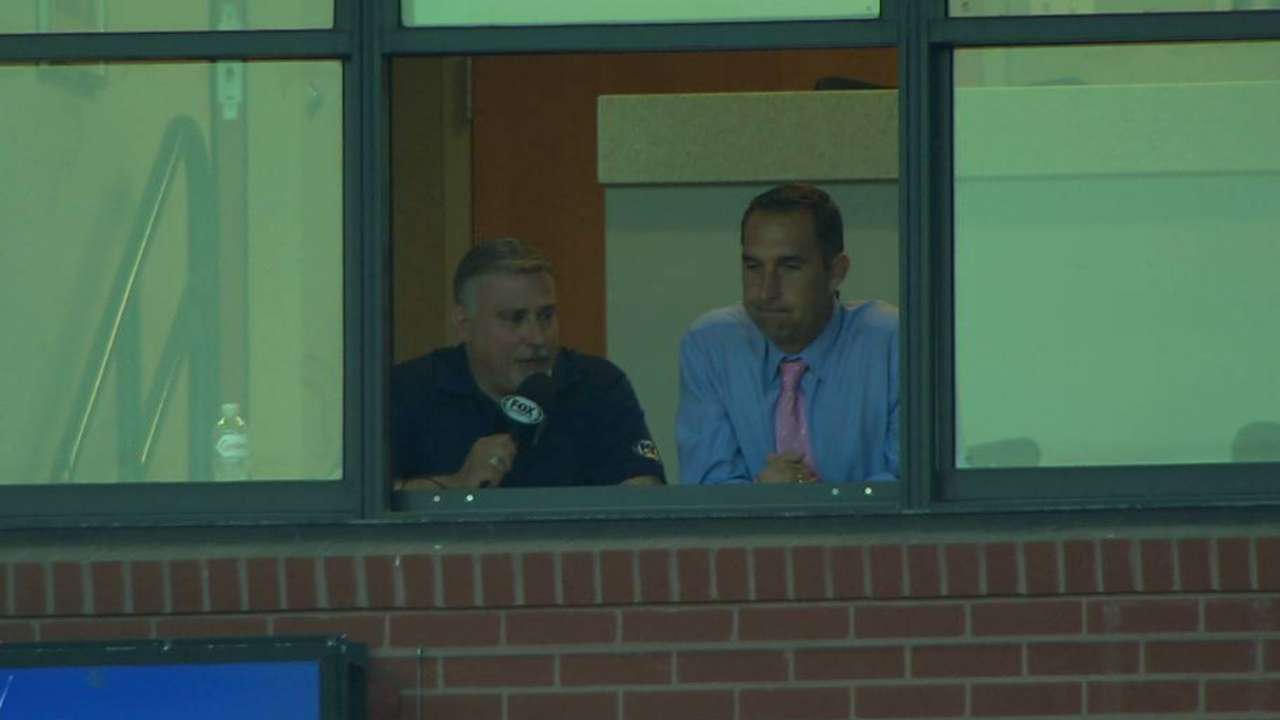 ST. LOUIS -- It may sound like a cliché, but in St. Louis, it's a way of life. It's the Cardinal Way.
It's about playing the game the right way. It's about winning. It's about looking ahead. Most of all, it is not about one or two individuals. It's about an organization.
"People might dismiss it, but you see the results, and you have to feel there is something to it," said general manager John Mozeliak.
The names on the backs of the uniforms change. The results, however, remain the same.
"You have to look at the balance sheet," Pirates manager Clint Hurdle said. "They have been to the playoffs 11 of the past 15 years, the World Series four times, and World [Series] champions twice. They lose players, and the guys they bring up have a particular skill set. It's a very professional baseball organization, top to bottom. They have good baseball players who make a good team when you put them all together."
So Matt Holliday is on the disabled list for the second time this season with a strained right quad, and what happens? Former first-round pick Stephen Piscotty is called up, and on Tuesday night, in his 19th big league game, delivers the game-winning single in a three-run fifth that turned the Bucs' two-run lead into the Cardinals' 4-3 margin of victory. It was his third game-winning RBI.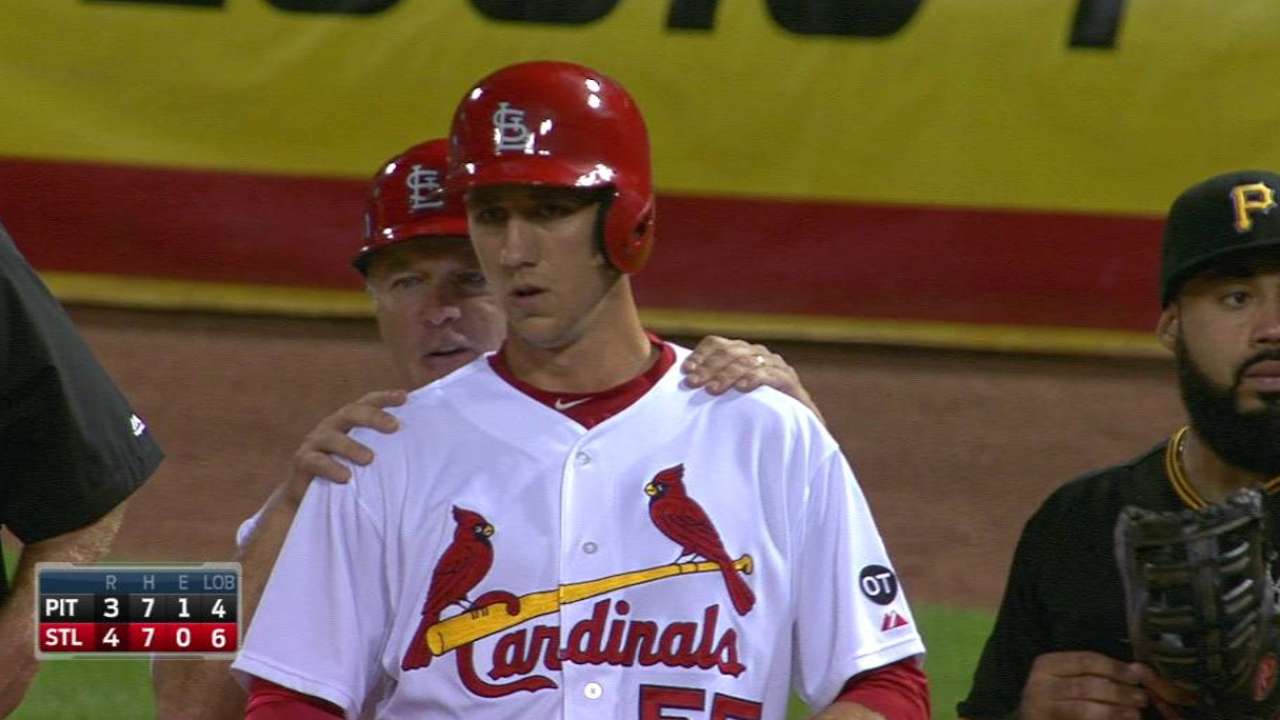 It is about a Minor League system that focuses on the little things that make a big difference. It's about teaching players what it means to be part of a team, so when they get to the big leagues, there may not be a long list of individual accolades that come with them, but there is a confidence that they are ready to do what it takes to win.
"They don't believe that there is such a thing as little things," said Hurdle. "They feel that everything that happens is important. There is a Cardinals way to do things, and there is a lot of pride in what that means."
No time for pity parties in the Cards' clubhouse.
"It is," said reliever Matt Belisle, "baseball heaven. It's about playing the game and playing it the right way."
The Cardinals won the World Series in 2011. Hall of Fame manager Tony La Russa and his sidekick, pitching coach Dave Duncan, retired. Three-time National League MVP Award winner Albert Pujols, a nine-time NL All-Star in his 11 seasons with the Cards, followed free agency to Anaheim.
The Cardinals?
Well, they were back in the postseason each of the past three seasons, and with Tuesday's victory, they have won 72 games, the most of any team.
"One good reason is our veteran guys make sure that nobody is going to make any garbage excuses," said manager Mike Matheny.
The Cards have taken charge in the NL Central despite losing No. 1 starter Adam Wainwright just four starts into the season (he was 2-1 with a 1.44 ERA) and having Holliday on the DL twice.
And it's not as though they are exploiting a weak division. Yes, with the win on Tuesday, they extended their lead over the second-place Pirates to six games and remained 8 1/2 games ahead of the third-place Cubs.
Impressive? Real impressive considering the Bucs and Cubs have the second- and third-best records not just in the NL Central but in the entire NL.
"It is a great credit to our player-development system that they prepare the players for what is expected when they get here," said Mozeliak. "Historically, we have been a team that handles the ups and downs. We look to use the internal options, which are typically young and inexperienced players, but we have a manager and staff willing to try that, which is very helpful."
That, said Matheny, is the easy part.
"What have we done?" Matheny said in reference to the big league staff. "We throw them in the lineup. Our Minor League staff is what makes sure they are ready when they get here. They make sure they have the skills, but also the makeup to jump in and contribute to what we are trying to accomplish."
In the baseball vernacular, the Cardinals do the little things right. They run the bases well. They throw to the right base. They anticipate the next play. They make the right pitch in the right sequence.
"You know why?" asked Hurdle. "Because they don't believe there are little things. They believe everything you do is a part of the big thing you are working to accomplish."
It is, Mozeliak said, living the mantra of former NFL coach Chuck Noll, who proclaimed, "Champions are champions not because they do anything extraordinary, but because they do ordinary things better than anyone else."
And nobody does the ordinary things better than the Cards, which is why they have been so extraordinary in recent years.
Tracy Ringolsby is a national columnist for MLB.com. This story was not subject to the approval of Major League Baseball or its clubs.