Gyorko 'breaks loose' for big offensive night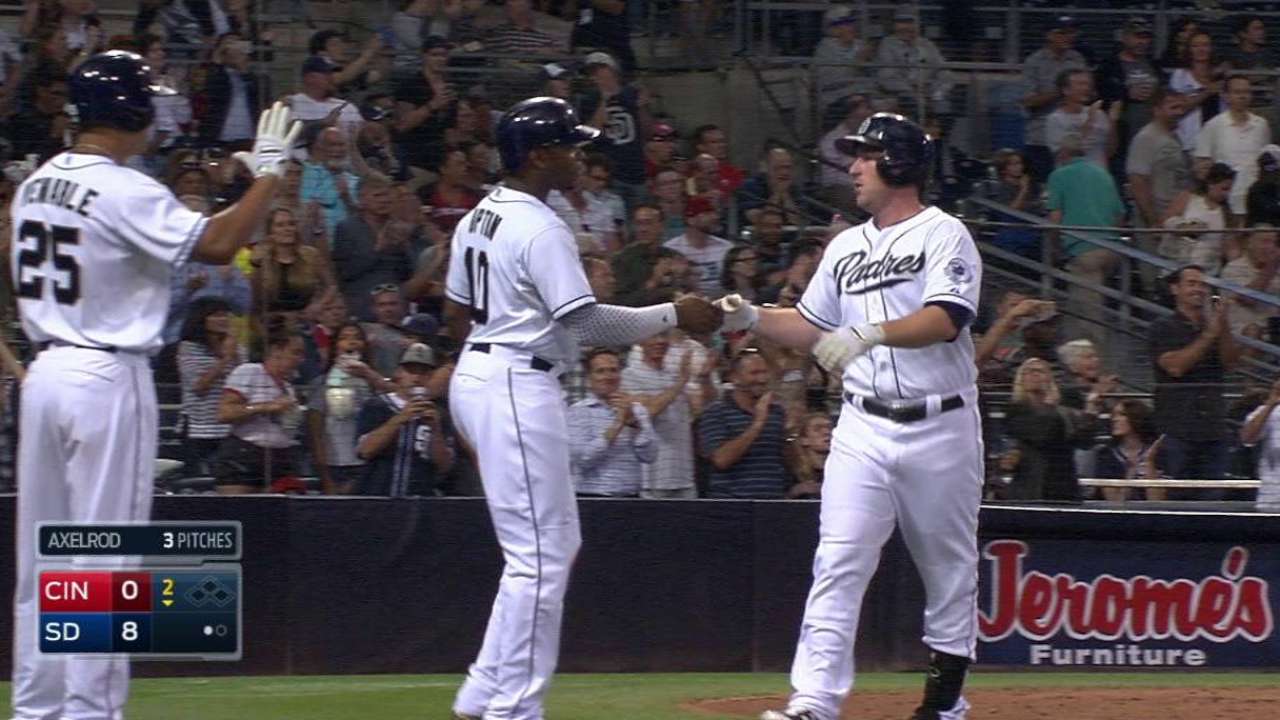 SAN DIEGO -- Jedd Gyorko contributed to the Padres' 11-6 victory over the Reds on Tuesday night with four RBIs, setting San Diego up for a chance at its third sweep of the season.
The second baseman hit a two-run single to center field in the first inning, opening the scoring in what would become an offensive frenzy for the Padres.
In the second, Gyorko caused more damage, hitting a two-run homer to left field on a 2-0 pitch to give the Padres an 8-0 lead.
Interim manager Pat Murphy said Gyorko had been a bit unlucky lately, swinging the bat well but hitting the ball hard to center field for some tough outs.
"It was good to see him break loose," Murphy said.
Gyorko realizes that is just how the game of baseball works.
"I don't know if I would call it unlucky, it's just baseball," Gyorko said. "You try to hit the barrel on the ball as much as possible. Obviously I took some good swings tonight. A couple big RBIs to kind of get it started."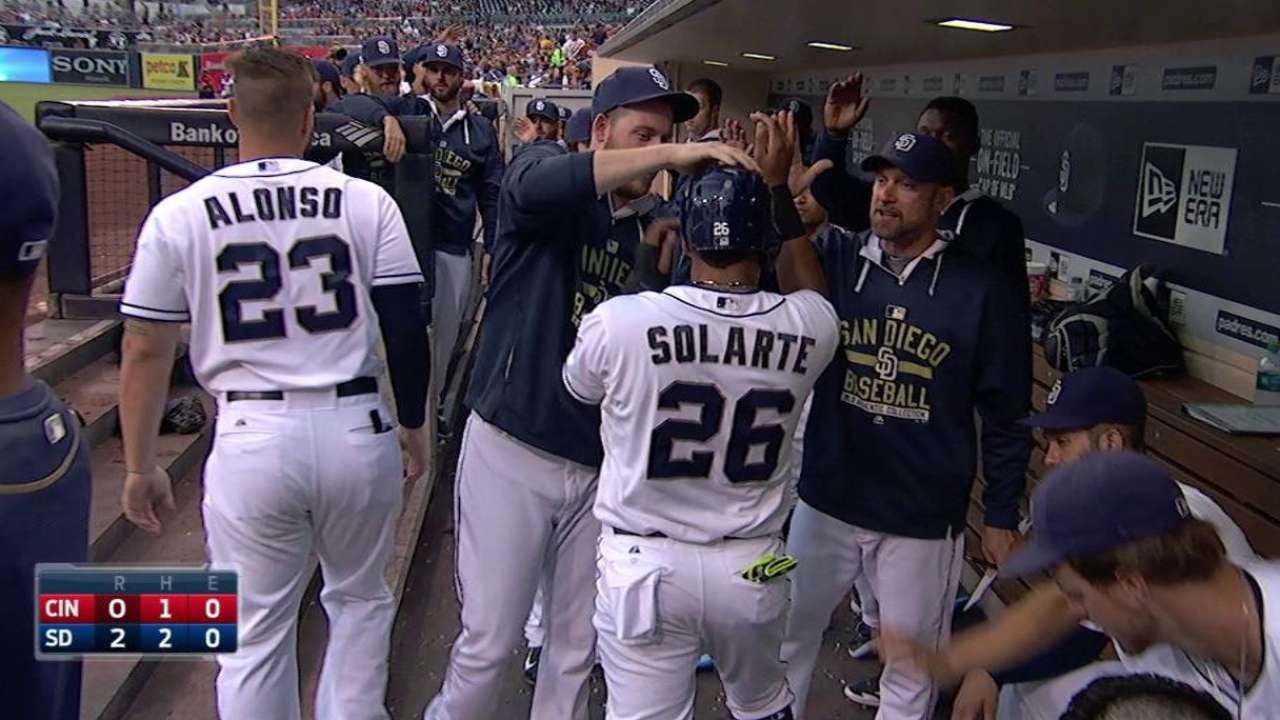 The offensive surge provided some run support for rookie pitcher Colin Rea, who was making his Major League debut.
"We swung the bats well, obviously giving Colin some run support was big," Gyorko said. "He went out and pitched great. I am sure the nerves were high, kind of settled him down with eight [runs] in the first two innings."
Tuesday's win for the Padres presented a glimpse of the team's potential when both the pitching and offense perform well.
"I was pleased with [the offense and pitching], it ebbs and flows in a way where the offensive really picked up the pitching and gave Colin some breathing room where he could settle down and play," Murphy said. "And it does something to the other team when you are back eight runs. It does something to their approach too. When you are up 11 runs, it does something to your approach to the plate and gets you to play tomorrow morning."
San Diego, which kept its team intact after the trade deadline with an eye on making a potential playoff run, is now 54-60.
"It's been a tough season up to this point of the year," Gyorko said. "We still got 50 games left and we are going to keep firing away, and hopefully we can put it all together."
Beth Maiman is an associate reporter for MLB.com. This story was not subject to the approval of Major League Baseball or its clubs.