Triple shy of cycle, Cain settles for four-hit game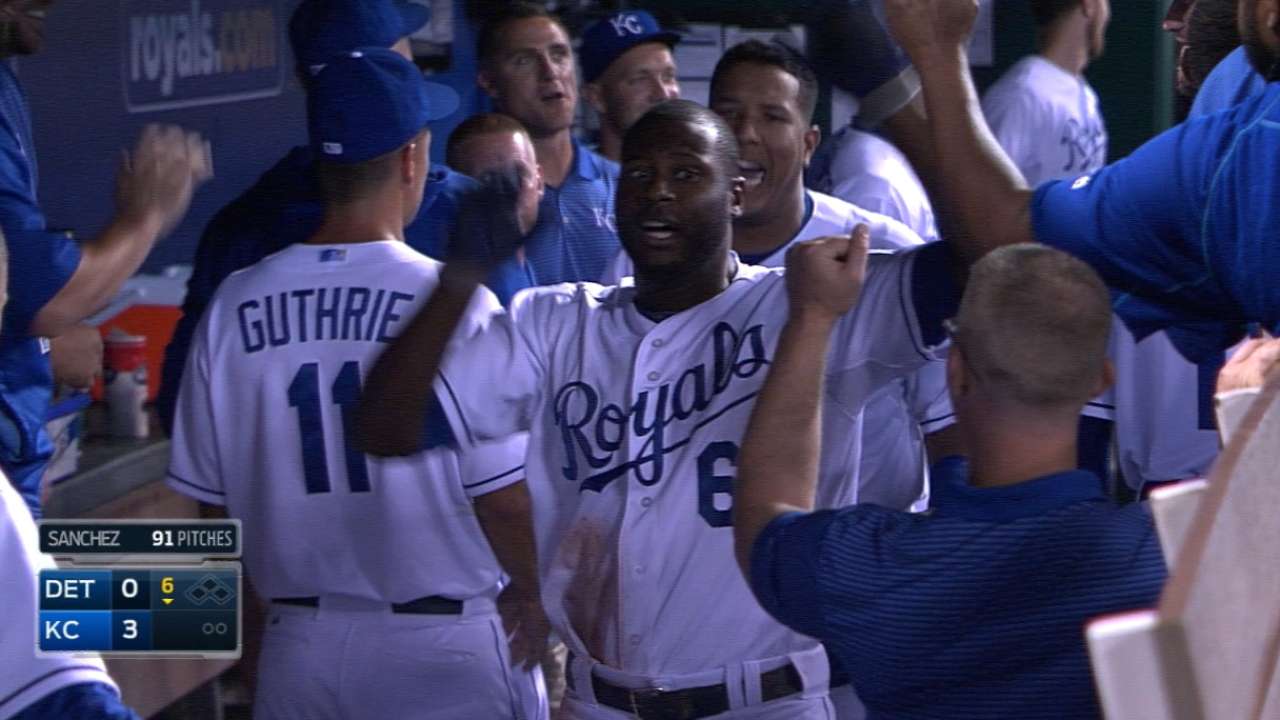 KANSAS CITY -- Make no mistake: Royals center fielder Lorenzo Cain wanted the cycle.
Cain already had a double, a single and a home run in the Royals' eventual 6-1 win over Detroit on Tuesday. He came up in the eighth needing a triple.
"I wanted it bad," Cain said. "[Jarrod] Dyson definitely reminded me when I went up to hit. I was looking to drive a ball to right-center or right field or something, somewhere, anywhere possible."
Cain did shoot the ball down the right-field line but not quite hard enough to get past right fielder J.D. Martinez, who grabbed the ball after a couple of hops and threw to second, where Cain thought he had his second double of the night. He was ruled safe, but the Tigers successfully challenged that he came off the bag for an out.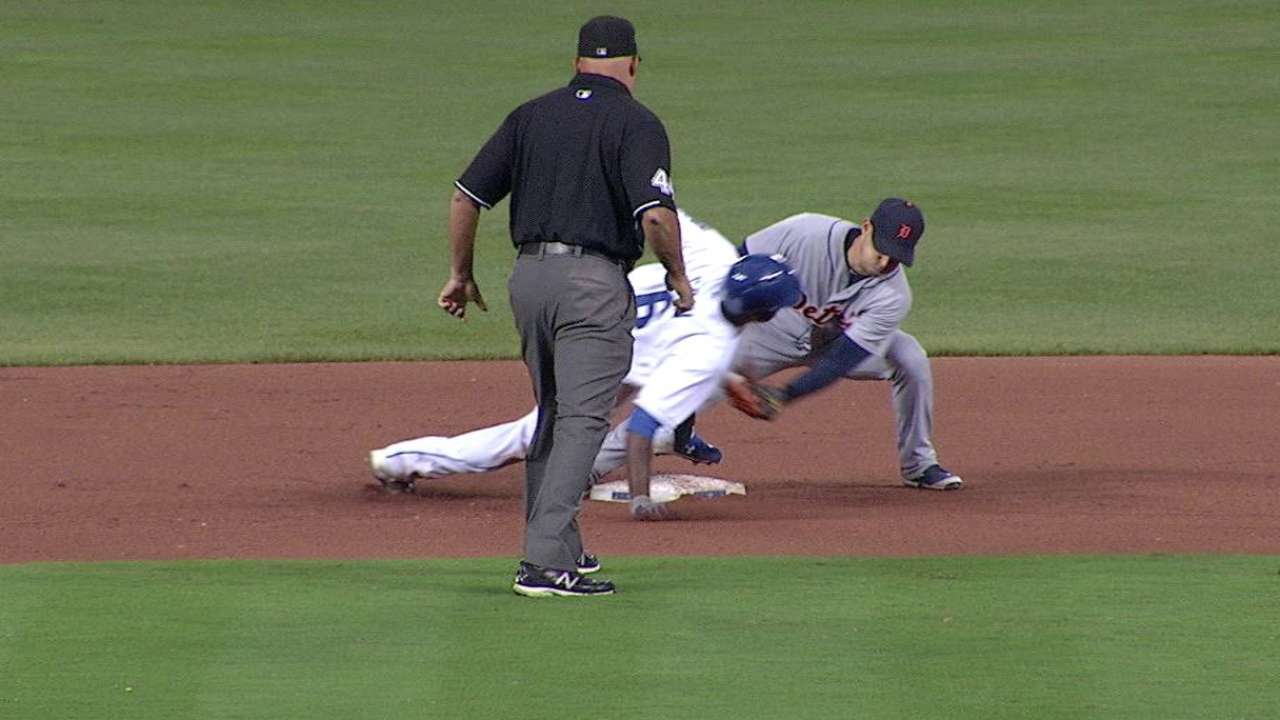 "Unfortunately, I didn't hit it hard enough to hit the gap or anything," he said. "Ended up sliding in for a … single.
"It's very frustrating because I slid in and cleats hit the top of the bag. It's slippery the later it gets. It got a little wet towards the end there. It sucks, but we got the win. Move on."
Cain still had warm and fuzzy thoughts about his towering home run in the sixth, though. According to Statcast™, it traveled 450 feet with an exit velocity of 110 mph.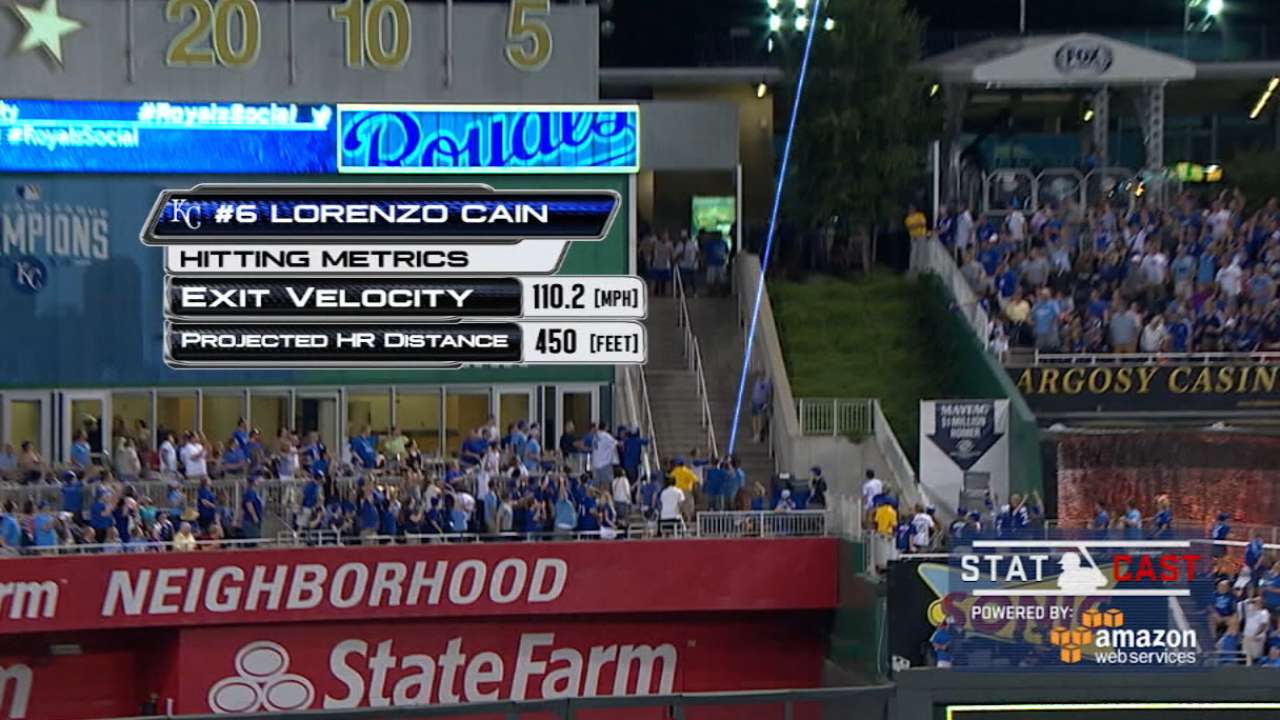 "It felt amazing, 3-1 curveball," Cain said. "[Anibal Sanchez] was definitely throwing me a lot of offspeed lately, probably more than I'd ever seen in my life. I was trying to adjust and stay on it and sit back. Definitely sitting offspeed there. Put a good a swing on it and it went out of the park."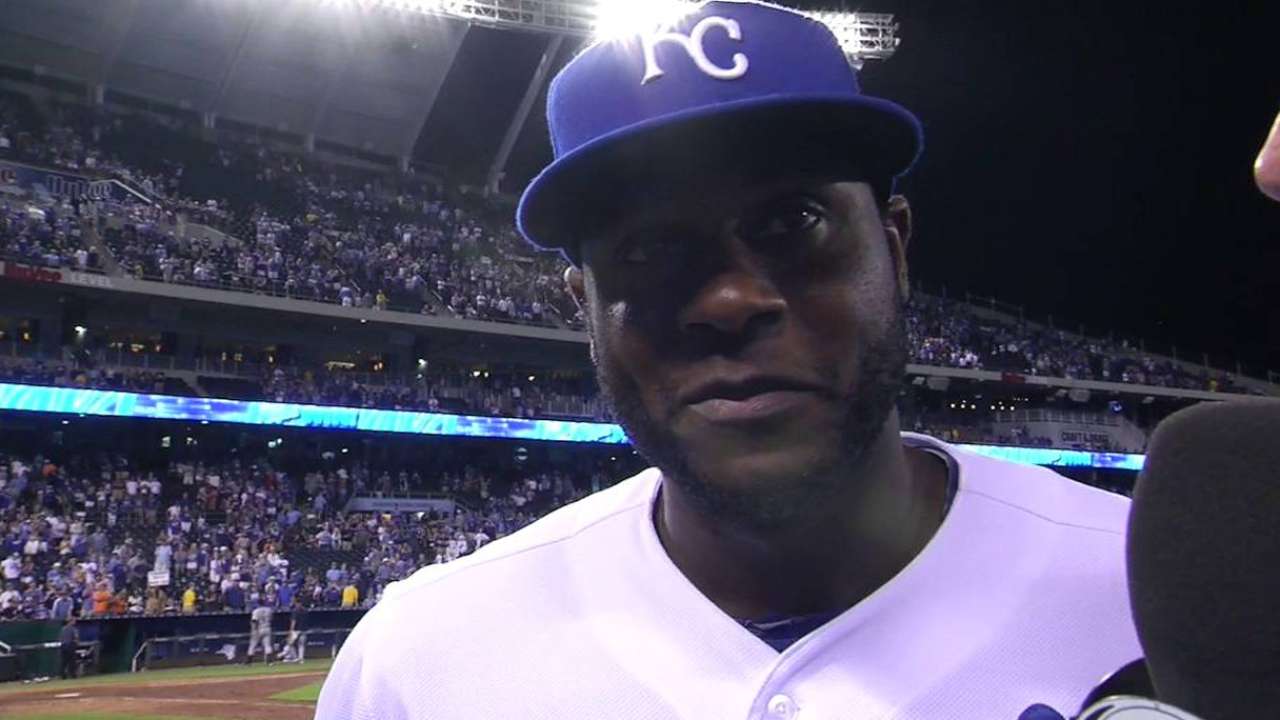 When told how far it went, Cain's eyes widened.
"It was 450? Oh, man," Cain said. "Where's Stoney [conditioning coach Ryan Stoneberg] at? Oh, man, I might work out again tomorrow. That's a long way. Probably the furthest one I've ever hit. Nice to hear."
The other highlight of the day was meeting rapper Fetty Wap and his crew -- Cain uses Fetty Wap's "Trap Queen" as his walk-up music.
"To see him and his crew get in the cages and swing at the pitching machine, that was fun," Cain said. "A lot of swinging and missing. It was cool to meet him."
Jeffrey Flanagan is a reporter for MLB.com. Follow him on Twitter at @FlannyMLB. This story was not subject to the approval of Major League Baseball or its clubs.