Lagares feels at home atop Mets' lineup
Center fielder collects three hits, drives in two runs Tuesday vs. Rockies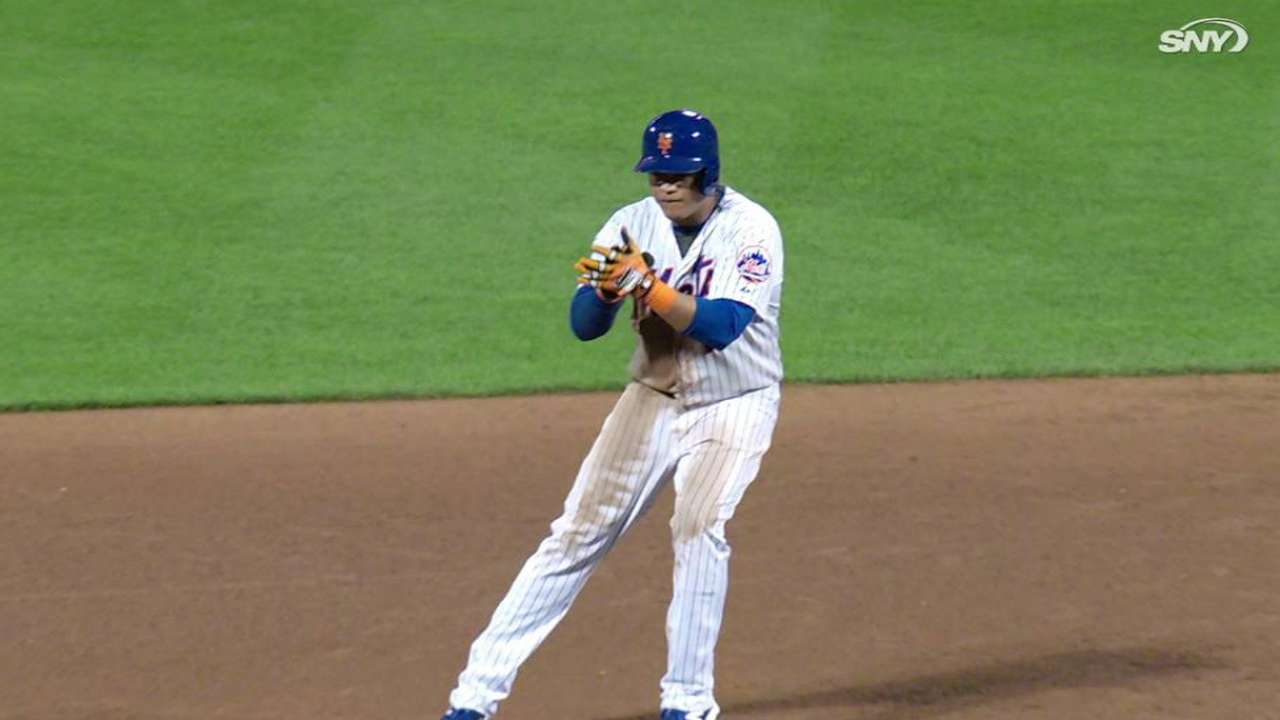 NEW YORK -- There was a point during Spring Training where the Mets envisioned outfielder Juan Lagares as their leadoff hitter in 2015. That plan never panned out thanks to his struggles at the plate, especially against right-handed pitching, combined with a bounce-back season from Curtis Granderson.
Lagares found himself in the leadoff spot for the Mets on Tuesday and responded with three hits, including a two-run double in the eighth inning that helped New York pull away for a 4-0 win over Colorado. It was Lagares' first three-hit game since June 14 against the Braves.
"Sometimes you've got to go out and prove 'hey, look, I'm the guy who belongs out there,'" manager Terry Collins said. "I just thought tonight, he's been itching, and I thought he might have a big night."
The Mets new found lineup depth after the non-waiver Trade Deadline has given Collins options, allowing him to set playing time based on performance. So Lagares has been used sparingly lately, mostly serving as a late-inning defensive replacement in center field for Granderson or Yoenis Cespedes.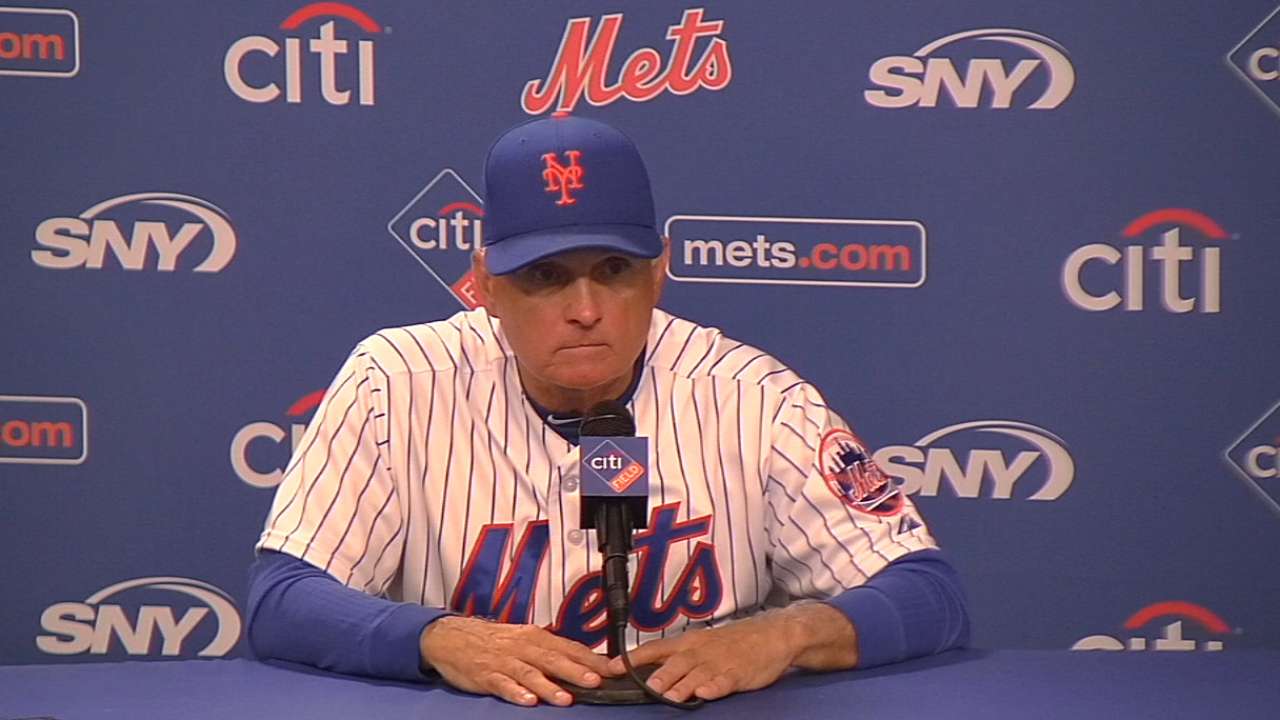 After Lagares' performance on Tuesday night, however, Collins indicated that he plans to use him as part of a platoon against left-handed pitchers. Lagares entered the game batting .267/.337/.413 against lefties this season, much improved compared to his struggles against righties where he has complied a slash line of .248/.266/.315.
"So this guy hits lefties and you've got gold in the outfield," Collins said, referring to the Gold Glove Award Lagares won last season.
Collins said a night like Tuesday could be huge for Lagares moving forward.
"I come here ready to play every day," Lagares said. "And if I don't play, I have to be ready to be in the game and control what I can control. When I have the opportunity, [I'm] trying to take advantage."
Jamal Collier is a reporter for MLB.com. Follow him on Twitter at @jamalcollier. This story was not subject to the approval of Major League Baseball or its clubs.