Sizzling D-backs erupt in 2nd for 11 runs
Arizona sets club mark with 10 hits in the frame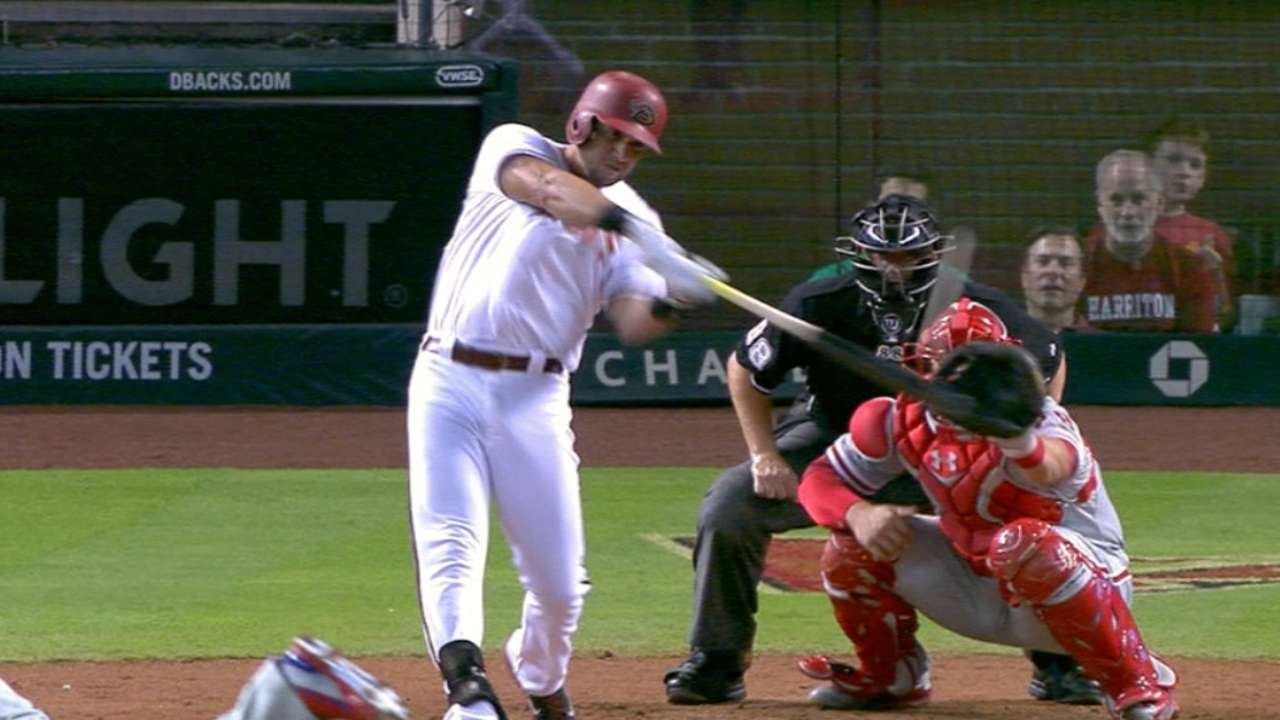 PHOENIX -- It seemed as if the bottom of the second inning between the D-backs and Phillies on Tuesday night at Chase Field would never end.
The D-backs struck for 11 runs and sent 15 batters to the plate, as the team continued to swing hot bats and posted an historic inning in their 13-1 win.
"We came out and really swung the bats, very impressive," Arizona manager Chip Hale said. "Good game plan and they executed it and just kept it going, even the pitcher. It's good to see."
Chris Owings got the scoring started with a bases-loaded, two-run ground-rule double. Pitcher Jeremy Hellickson followed with a two-run single to push the D-backs' lead to 4-1.
The inning quickly escalated as David Peralta belted a grand slam with one out to make it 8-1. Three batters later, Aaron Hill added a two-run shot to left field.
Owings hit his second double of the inning following Hill's homer and scored on Hellickson's single. It was that hit that finally chased Phillies starter David Buchanan after he had surrendered 11 runs on 10 hits in the frame.
The 10 hits marked the most by the D-backs in a single inning in club history, besting the previous record of eight. That happened three times, the previous time coming against the Pirates on April 11, 2010. It was the second-most runs scored in a single inning in club history, however, as they scored 13 runs in the fourth inning in that game against Pittsburgh.
"We're doing really well right now and we're just going to keep doing it," Peralta said. "We're just having fun over here, we just go out and play, that's what we're doing right now."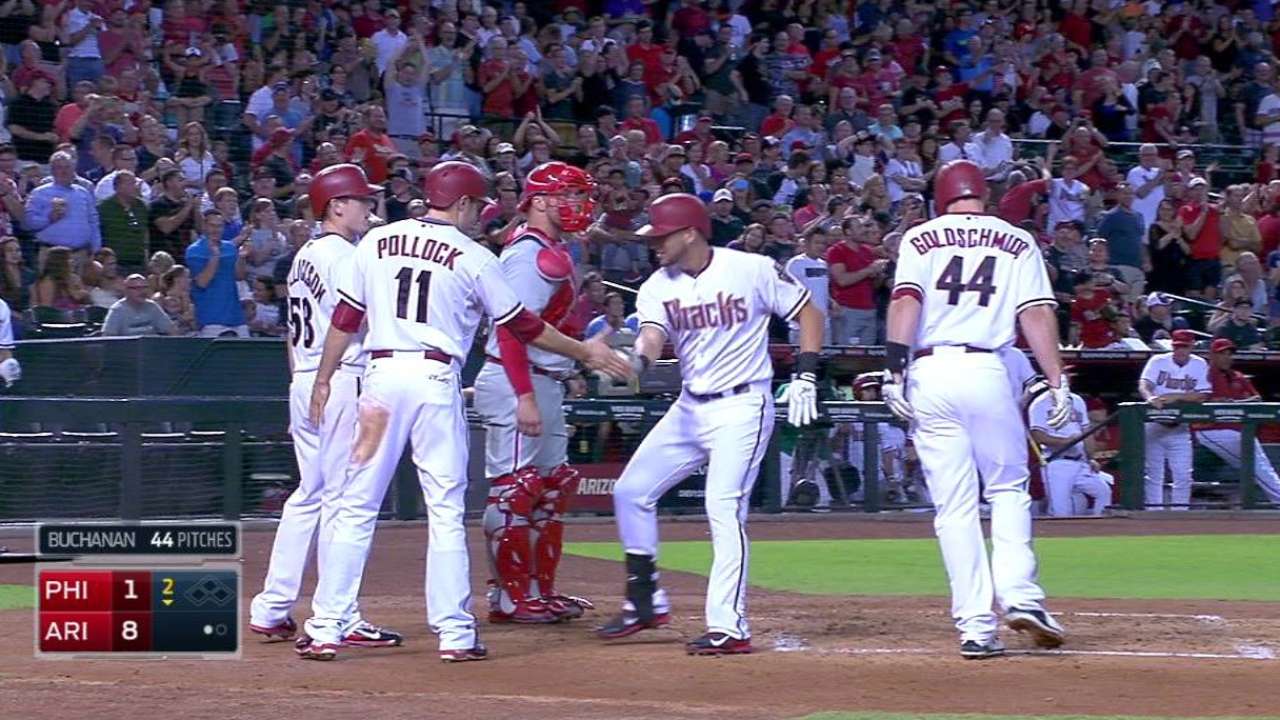 Hellickson became the first pitcher with two run-scoring hits in the same inning since the Braves' Greg Maddux in 1999, also against the Phillies.
It was also the first time in D-backs history that four players had two hits in the same inning, which hadn't happened in the Majors since the Cardinals did it in 2011.
The D-backs have pounded out 30 runs on 47 hits over the past three games, all wins, as they have climbed back to .500.
"There's a confidence when you hit," Hale said. "It's like when we pitch well for a bunch of games. When guys start to hit, the other guys feel good about it, they're hitting a lot in the games, they're getting a lot of at-bats instead of waiting a half hour, 45 minutes for their next at-bat, they're right back up there."
Jake Rill is an associate reporter for MLB.com. This story was not subject to the approval of Major League Baseball or its clubs.