Cranky knee puts Pagan on disabled list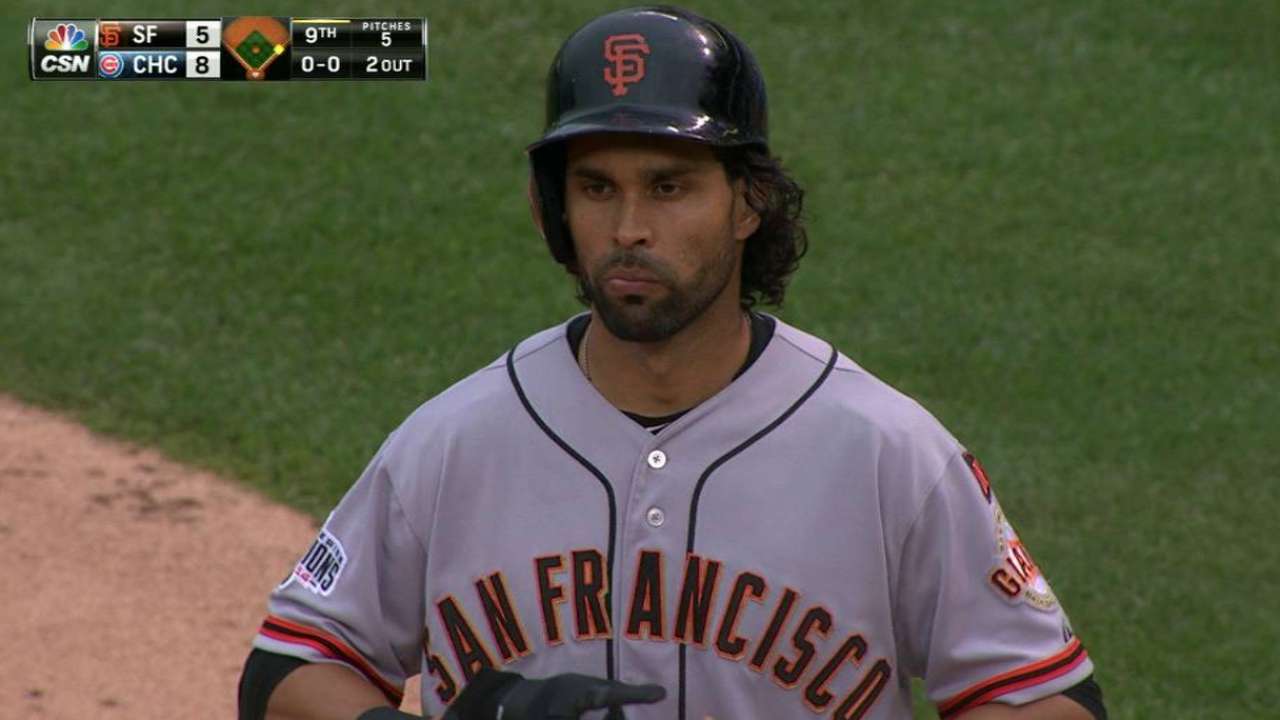 SAN FRANCISCO -- Just when the San Francisco Giants begin to get healthy, the injury bug strikes back.
The Giants placed center fielder Angel Pagan on the 15-day disabled list Tuesday with right patella tendinitis (retroactive to Monday) and recalled outfielder Juan Perez from Triple-A Sacramento.
Pagan joins injured Giants Tim Hudson, Mike Leake, Tim Lincecum, Joe Panik and Andrew Susac and is the 12th player on the team to land on the disabled list this season.
On July 27 against the Brewers, Giants manager Bruce Bochy had his optimal starting lineup for the first time all season. Two weeks later, he is without three starters and three key reserves.
The skipper said they ultimately decided to put Pagan on the disabled list because the outfielder "isn't available right now" and "it's hard to play shorthanded."
Pagan received a platelet-rich plasma injection in his right knee to help speed up the recovery process, but Bochy said that type of treatment requires three days to a week of rest.
"He needs some rest from that," Bochy said. "You can't play for a while."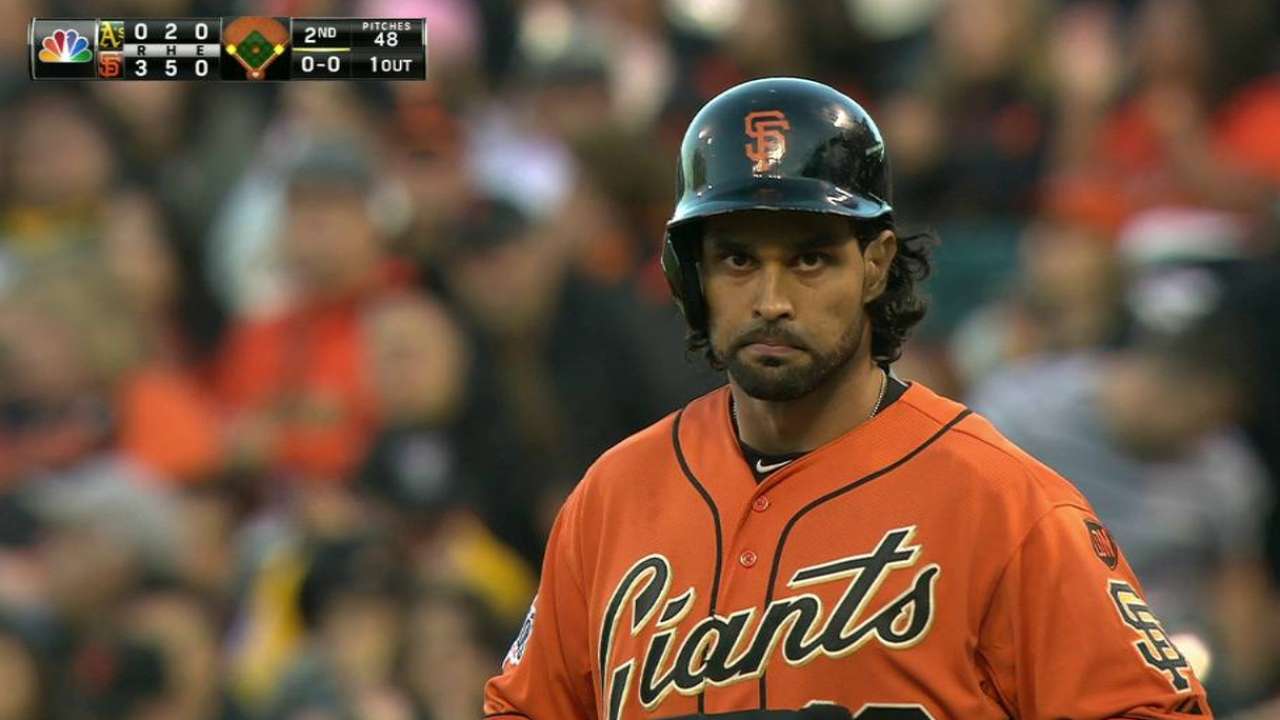 Pagan has dealt with numerous issues in both knees all season, but said his left knee is "fine" and it's the right one that has been giving him issues of late. Pagan has gutted it out thus far, sitting a game or two every week or so, but admitted it was time to shut it down.
"I think I could benefit from a little time off," said Pagan, who was hitting .258 with 26 RBIs in 102 games.
Pagan's lack of mobility has been evident in the field, and his inability to generate power has led to a homerless streak of 172 games, dating back to May 2, 2014.
"If you don't have your legs, the only thing you have is your hands," Pagan said. "You lose a lot of your power, but you can still get your base hits. ... I'm not able to hit homers because I have no legs."
Perez, who appeared in 61 games for the Giants in 2014, joins San Francisco for the first time this season. The 28-year-old was hitting .265 with seven home runs and 37 RBIs in 83 games for the River Cats in 2015.
Oliver Macklin is an associate reporter for MLB.com. This story was not subject to the approval of Major League Baseball or its clubs.