Thumbs up: Clutch Kiermaier shakes off injury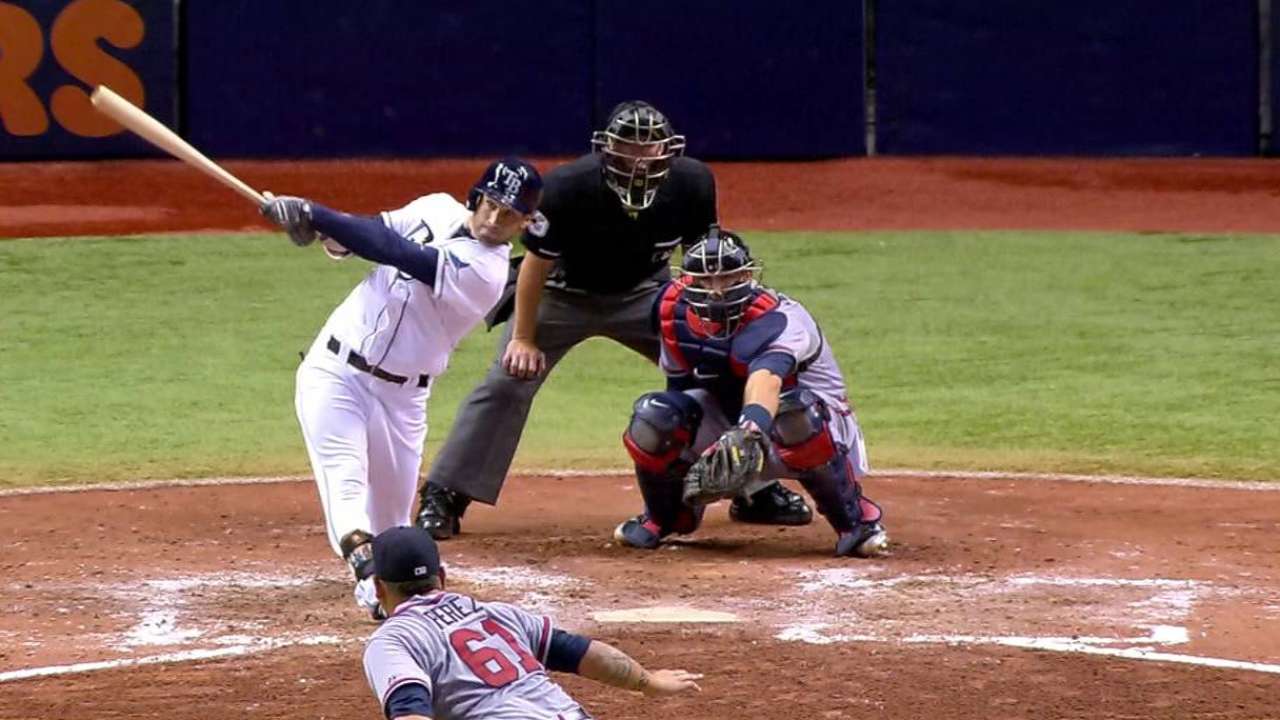 ST. PETERSBURG -- Kevin Kiermaier was frustrated with himself after what he called a "reckless slide" on Saturday kept him out of Sunday's starting lineup with a jammed right thumb. And before the Rays' 2-0 win over the Braves on Tuesday, that frustration had turned into curiosity as to whether the thumb injury would hinder his ability to make an impact. It did not.
"When I was going through batting practice, that was my first time hitting since Saturday," Kiermaier said before accounting for all of the game's offense with a two-run homer. "But [the coaches] told me if I could tolerate the pain then I could play and I said, 'OK, that's all I need to hear.'"
In the seventh inning, that decision paid off as Kiermaier crushed a go-ahead two-run homer to right field off Braves starter Williams Perez to propel the Rays to victory.
"[Perez] kept throwing that sinker up there and I was just looking for something over the plate," Kiermaier said. "He threw a changeup and I saw it pretty well and thankfully was able to put a good swing on it, found the barrel and it went out.
"I didn't really feel [my thumb] much running the bases."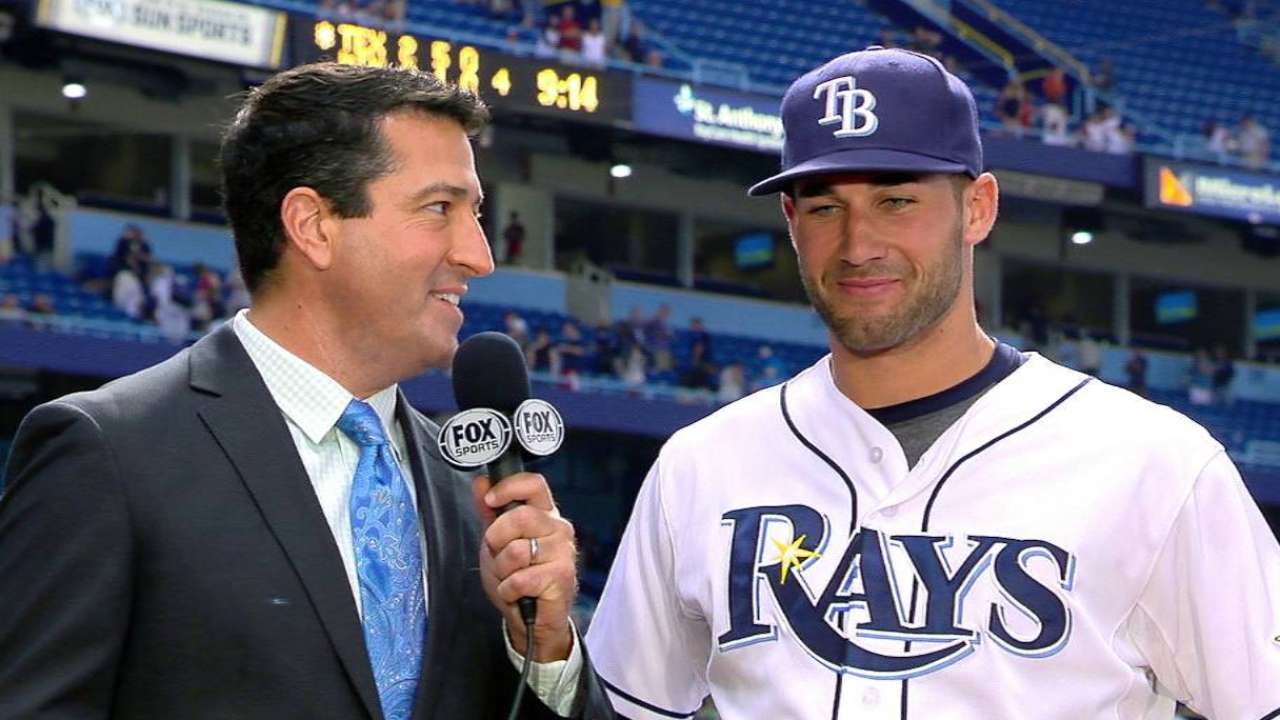 Tuesday marked the third time in his last five starts that Kiermaier has recorded multiple RBIs after not producing a multi-RBI game in his last 75 games (62 starts). The home run was his fifth of the season, and his first sine June 3 against the Angels, when he belted a solo shot in the 10th inning to give the Rays a 6-5 victory.
"I told the guys after the game that I don't always hit home runs, but when I do, I make them count," Kiermaier said. "Right there, to hit that in that situation was really big for me and the team."
With the tendon around his thumb still a little sore, Kiermaier opted to place some padded material underneath his glove, making him switch to a bat with a slimmer handle so he could have a better grip.
"I'll probably use these with the smaller handles for a while after tonight," Kiermaier said.
Kiermaier's pivotal home run also had an impact on the statline of Rays starter Erasmo Ramirez, who became the pitcher of record after the blast and earned his ninth win of the season -- all of which have come when he's earned at least two runs of support on the mound.
"It made me happy because it was a real pitcher matchup," Ramirez said. "One mistake was going to change the game, and that happened. When he hit the homer, I started jumping around."
Troy Provost-Heron is an associate reporter for MLB.com. This story was not subject to the approval of Major League Baseball or its clubs.