Perez logs first complete game in tough loss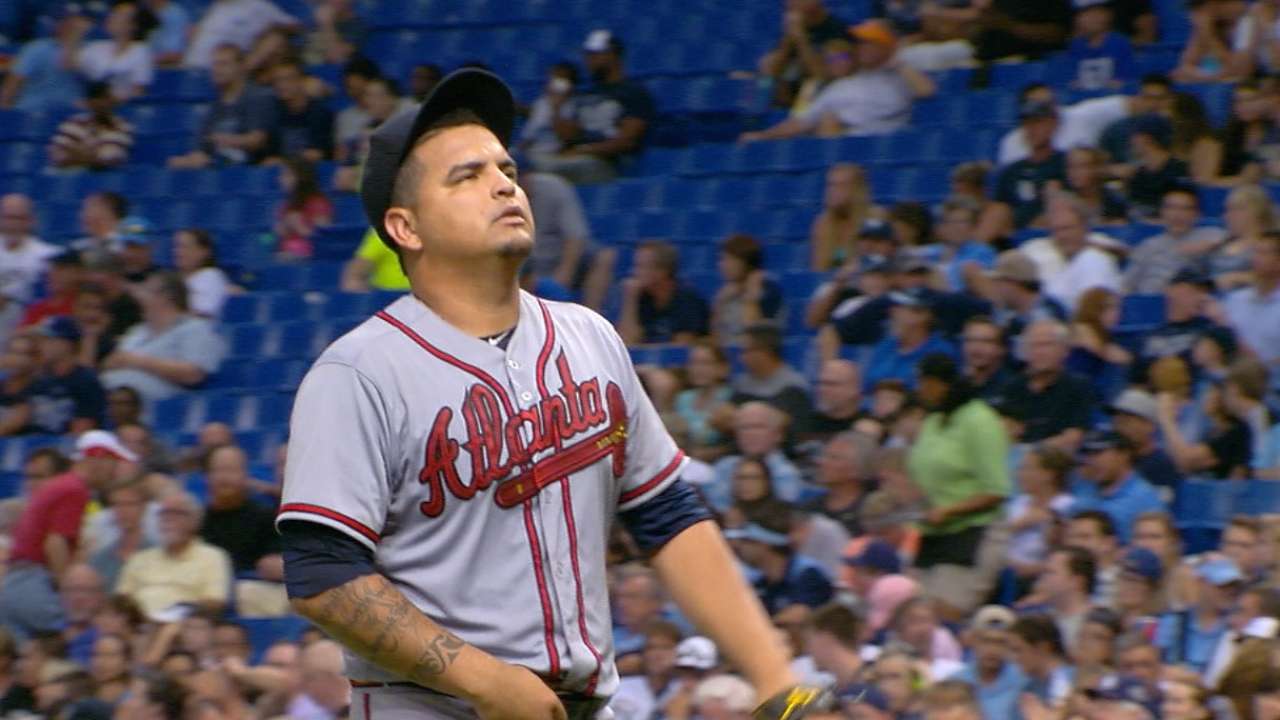 ST. PETERSBURG -- It was a classic case of good news, bad news for starter Williams Perez in the Braves' 2-0 loss to the Rays on Tuesday night at Tropicana Field.
While Perez suffered his third consecutive loss after a 4-0 start -- with a two-run homer in the seventh by Kevin Kiermaier the deciding blow -- the 24-year-old rookie turned in the first complete game of his Major League career and his first quality start since June 15, allowing just four hits in eight innings while throwing 58 of his 92 pitches for strikes.
The performance becomes even more impressive when considering that in his previous two starts -- both coming after a stint on the 15-day disabled list courtesy of a foot contusion -- Perez had allowed 19 hits in 10 1/3 innings while pitching to a 12.19 ERA.
"That was the best start since I got hurt. I felt very good today," said Perez, who conceded that the offering to Kiermaier -- an elevated changeup on a 1-2 count -- was a mistake. "Those first two starts were very tough, but I felt very strong about this start."
"It was a bad pitch I threw because I threw [a changeup] before and [Kiermaier] didn't get a good swing, so I guess he was waiting for that one. Bad location.
"I feel really good that I went eight innings," he continued. "But it was a tough loss."
Braves manager Fredi Gonzalez also chose to focus on the positives when asked about Perez's performance.
"For him to go outhere in the eighth inning and complete the game and get through the top of the lineup for the fourth time? That's a big step," said Gonzalez. "One pitch … it was a changeup out and over a little bit, down and [Kiermaier] went and got it. But [Perez] pitched really good.
"I can't complain really," said Gonzalez. "It's a shame we had to lose that ballgame because it was well played on both sides."
Michael Kolligian is a contributor to MLB.com. This story was not subject to the approval of Major League Baseball or its clubs.