Utley clears waivers, may soon be dealt
Phillies have until Aug. 31 to trade second baseman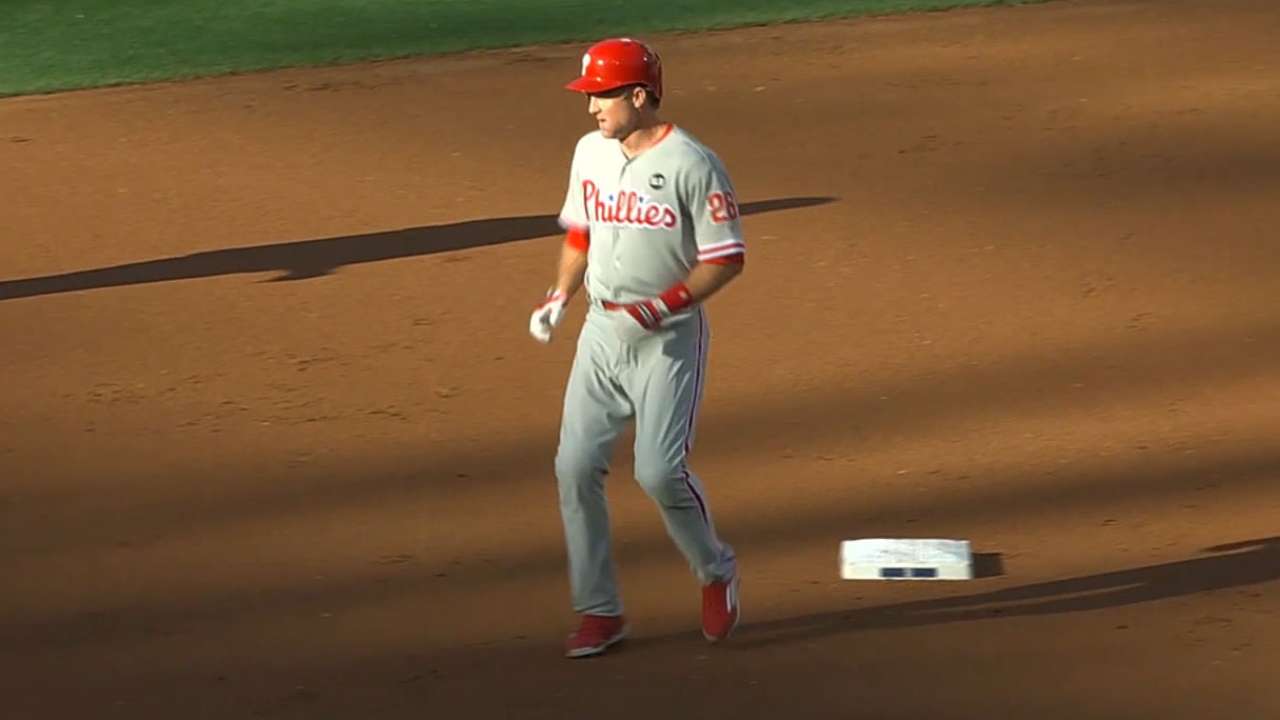 PHOENIX -- Chase Utley has cleared waivers.
FOXSports.com reported the news Tuesday afternoon, which means the Phillies have until the Aug. 31 waiver Trade Deadline to trade the second baseman. It is a distinct possibility, based on the interest Utley has received from teams since he returned from the 15-day disabled list Friday.
But trading Utley will not be easy.
First, Utley has 10-and-5 no-trade rights, which means he can reject a trade to any team. Second, Utley is owed about another $4.5 million in salary this season, plus a $2 million buyout on a 2016 club option worth $15 million. The fact nobody claimed Utley on waivers -- including the teams scouting him in San Diego and Phoenix -- showed nobody wanted Utley at that salary. That means the Phillies will need to pay some of Utley's contract to move him.
The Cubs and Angels have been interested in Utley. CSNPhilly.com reported the Giants, Yankees and Cubs had scouts at Monday night's game against the D-backs at Chase Field.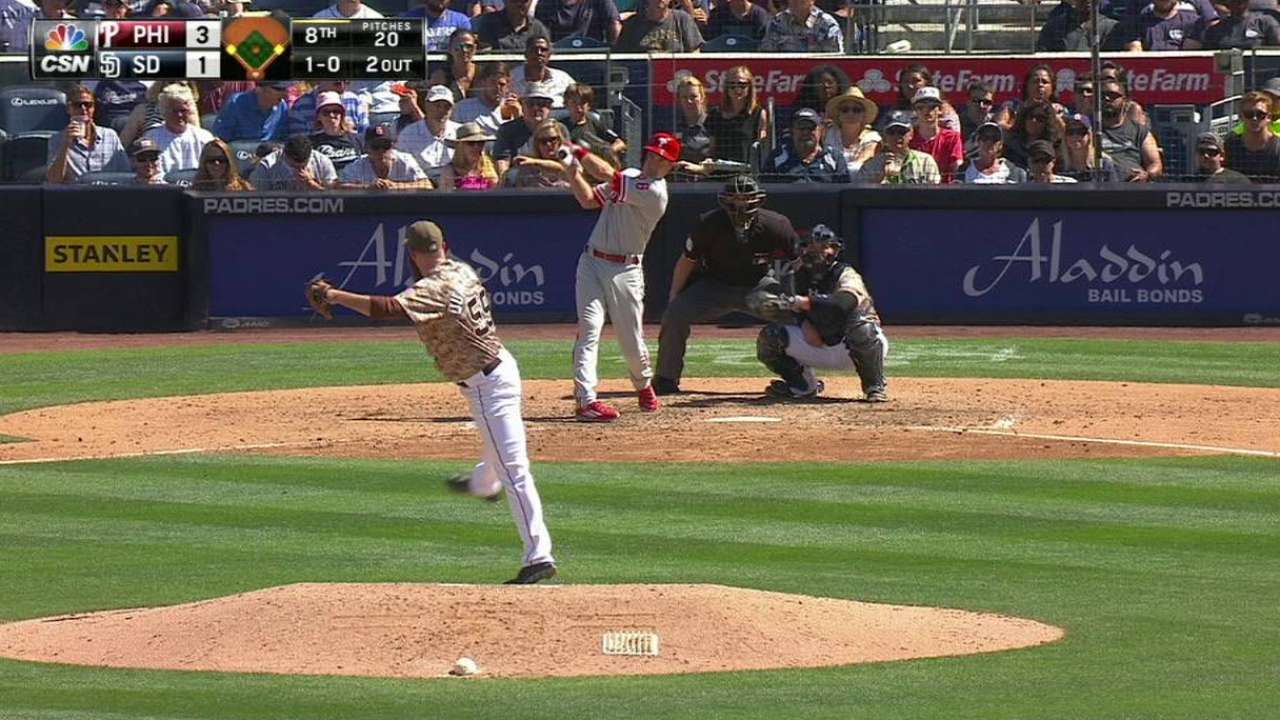 Utley is playing well as the Phillies showcase him to prospective teams. Entering Tuesday night's game, he was hitting .385 (5-for-13) with three doubles, three RBIs and three runs scored in four games since being activated from the DL.
Would Utley accept a trade? He might. The Phillies are not expected to pick up his club option for next season, which would make him a free agent. The club figures to enter 2016 with Cesar Hernandez as its second baseman. So if Utley sees the end of his Phillies career just a few weeks away, he might decide it makes sense to go somewhere he has a chance to win a second World Series championship than play out the season in Philadelphia.
Utley seems to have softened his stance about being traded.
"I would be more than happy to listen to them," Utley told MLB.com on Saturday. "I do love Philadelphia. I've had a great time playing here, but out of respect for them I would definitely listen to them."
Asked Sunday if he expected to be with the Phillies at the end of the season, Utley told reporters, "Who knows?"
Todd Zolecki is a reporter for MLB.com. Read his Phillies blog The Zo Zone, follow him on Twitter and listen to his podcast. This story was not subject to the approval of Major League Baseball or its clubs.