Furbush isn't quite ready for rehab assignment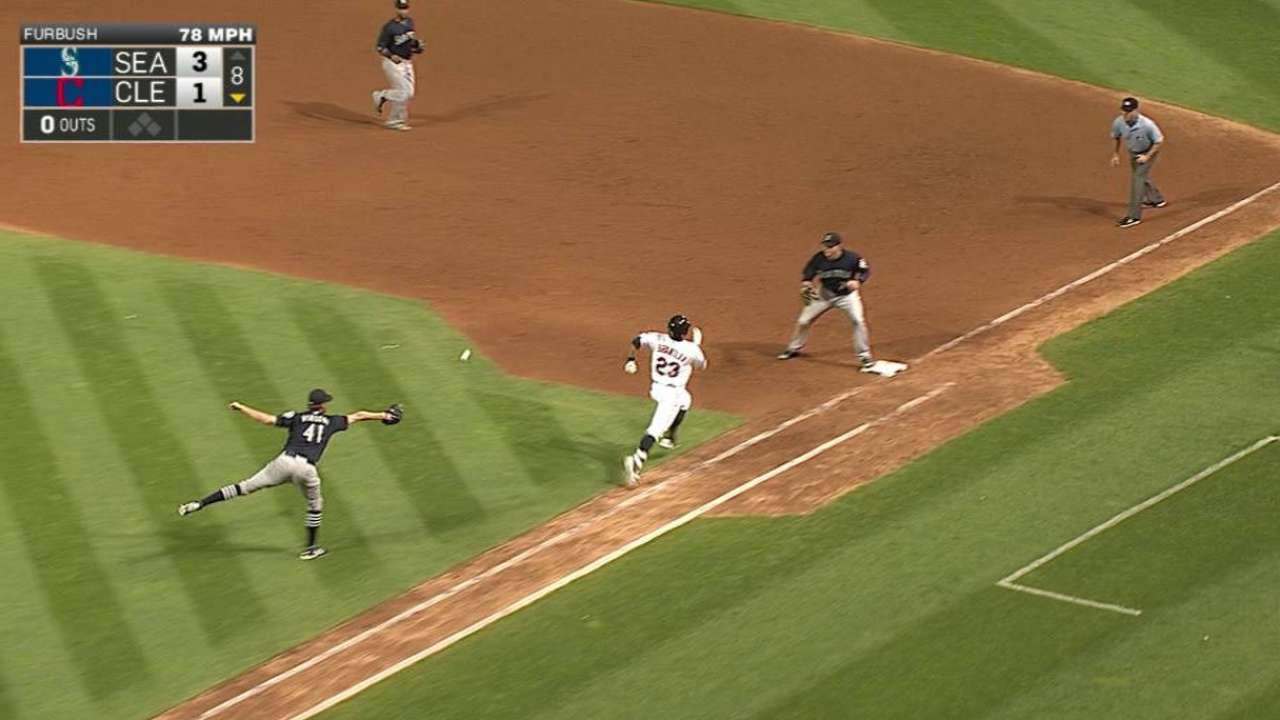 SEATTLE -- Mariners reliever Charlie Furbush said his left biceps is still not 100 percent, but he will throw another bullpen on Saturday in Boston to determine whether a Minor League rehab assignment will be his next step.
The Mariners initially expected Furbush, who was placed on the disabled list July 9 with left biceps tendinitis, to begin a rehab assignment as early as last Friday. But manager Lloyd McClendon said before Tuesday night's game against the Orioles that there are still a couple of kinks to work out before the 29-year-old returns to game action, including getting his arm to loosen more quickly.
"It's been much better," McClendon said of Furbush's left biceps. "He's getting looser a lot quicker with a lot less effort. When you're in the bullpen, you don't have time to get warm. He's real close. Hopefully Saturday's the day."
Furbush threw a 40-pitch bullpen session on Monday and said he came away feeling good. There is still a slight grabbing sensation in his left biceps, but he has been able to pitch relatively pain-free and tests have shown no structural damage.
"Nothing alarming. I talked to the doctor. We've done all the tests. Everything came back clean, came back negative," Furbush said. "It's just they're kind of working all the inflammation out of there and getting it all calmed down and getting it ready to go throw 100 percent."
Furbush, who is 1-1 with a 2.08 ERA in 33 appearances this season, has had a couple of setbacks that have delayed his return since going on the disabled list. Still, he said he is encouraged by the most recent news.
"I think it's just I think I'm a little bit of a slow healer in this regard but I'm not alarmed in terms of I'm still throwing on the mound," Furbush said. "It's kind of hard to be down in the dumps when I'm pretty close to getting back into the game."
Andrew Erickson is an associate reporter for MLB.com. This story was not subject to the approval of Major League Baseball or its clubs.