Angels relying on young arms down the stretch
Short on experience, Santiago, Heaney called on to deliver quality outings
CHICAGO -- With starters Hector Santiago and Andrew Heaney taking the mound Tuesday and Wednesday, respectively, Angels manager Mike Scioscia faces a dilemma. He must decide how to balance his young hurlers' starts as the Angels make their playoff push.
The Angels entered play Tuesday night one game back of the Astros in American League West and two games ahead for the second AL Wild Card spot. But the back of their rotation doesn't have much starting experience: both pitchers have roughly four years of combined experience in the Majors.
Santiago started 23 games in 2013 and 24 games in 2014, making the transition from the bullpen to the rotation. He made his 22nd start of the season on Tuesday, exactly 20 innings away from eclipsing his career high.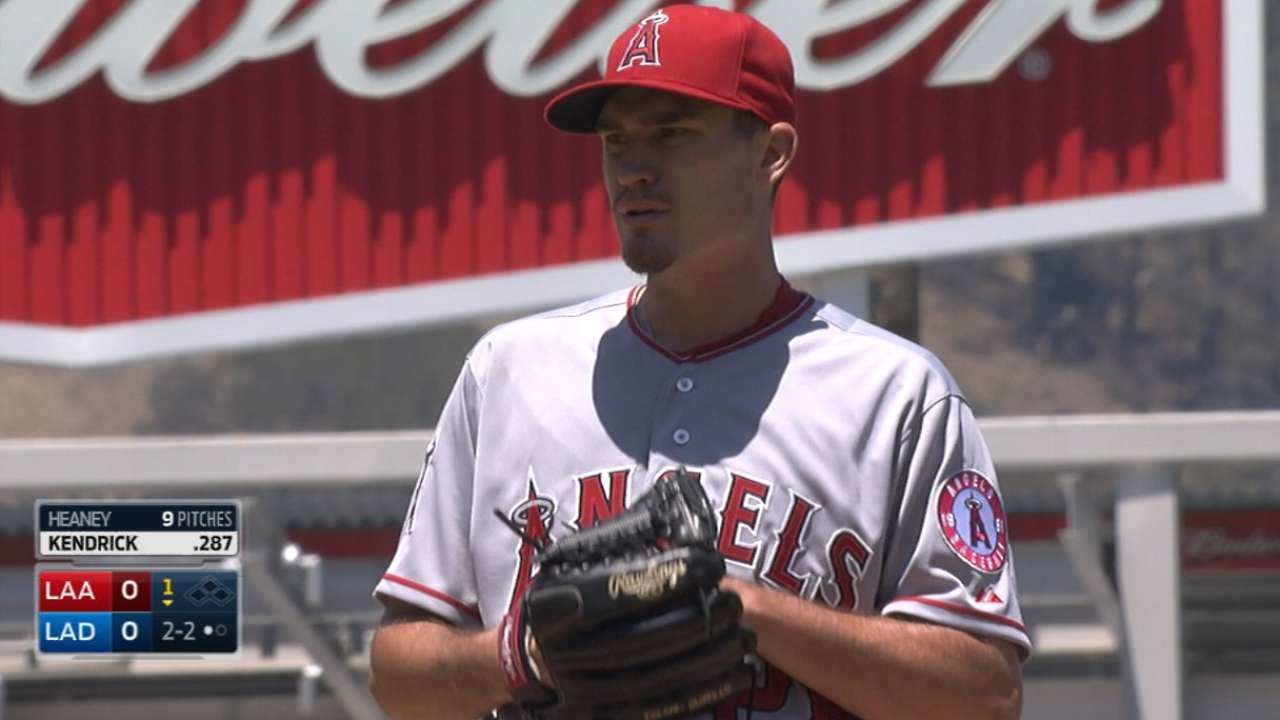 Heaney, whoo appeared in seven games last season, starting five, has already set a career high in innings this season after being called up in June, and has already thrown 78 1/3 innings with Triple-A Salt Lake City.
Scioscia hasn't laid out a plan for the future. He's sticking with his schedule, and hopes his players "hold up to the workload."
"I'm not going to say there's a plan that we're considering," Scioscia said, "but yes, there are definitely things we have looked at going though this month and into September for skipping guys for a number of reasons. It could be for matchups, it could be to refresh someone else.
"We haven't really made a decision whether we need to or not right now."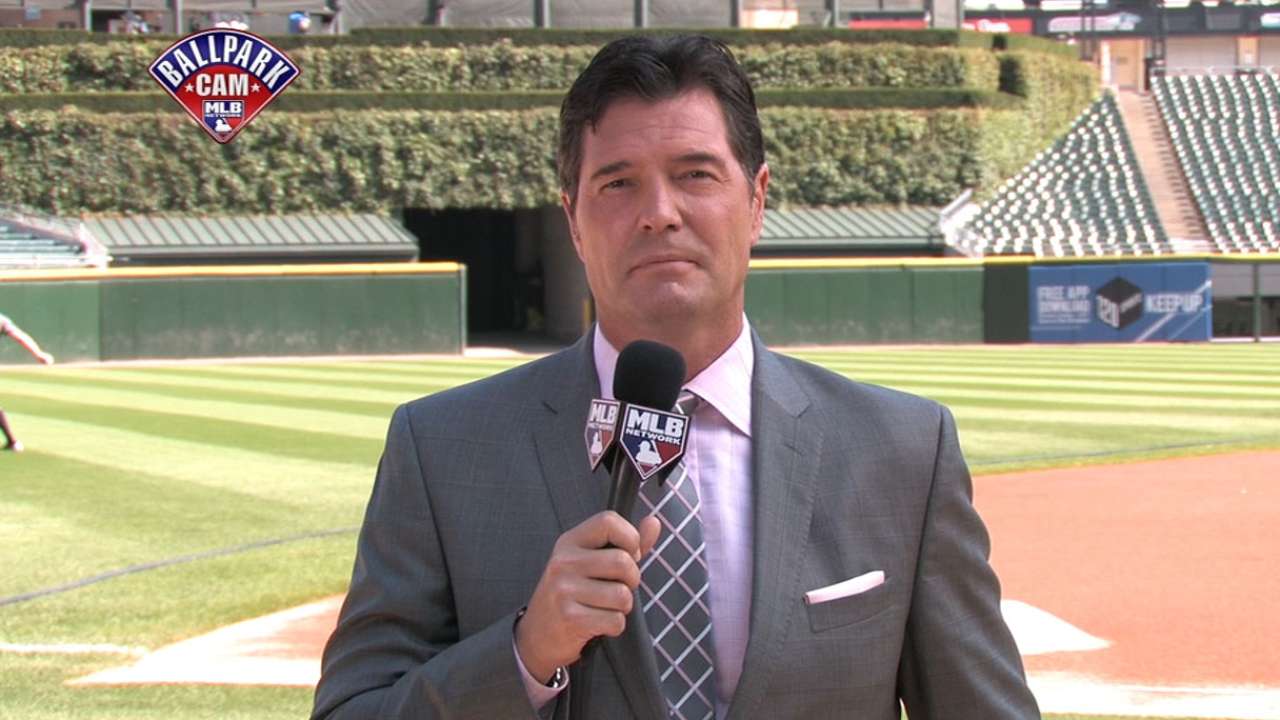 The Angels remain without starter C.J. Wilson for the remainder of the season with an elbow injury, which means Heaney and Santiago are all the more critical to the club staying in the pennant race. Wilson had a second opinion on Tuesday, but Scioscia was unsure of the final verdict for the left-hander.
That still doesn't have Scioscia worried with two pitchers who have been at the top of their form as of late. Named an All-Star earlier this season, Santiago has had just three outings where he has allowed more than three runs. And since being called up in June, Heaney has given up more than two earned runs only once.
"It probably will sway you to do some things if you thought guys were losing their stuff," Scioscia said. "The health of the pitchers is No. 1, then their performance.
"Obviously, you're always conscious of it, but you're going to be concerned if you start to see him maybe hit a plateau, his stuff diminishes, his stuff falters, and then you can make an evaluation," he added.
Scioscia also has two-year veteran Matt Shoemaker to keep in the back of his mind, since the right-hander is close to setting a career high in innings. But Scioscia understands that between the three, worrying about innings may be unnecessary by the end of the season.
"To say we're concerned with it at this point, we're not," Scioscia said. "Hopefully it's a moot point, but we'll see."
Greg Garno is an associate reporter for MLB.com. This story was not subject to the approval of Major League Baseball or its clubs.