Lawrie, Valencia return to Toronto
Former Blue Jays have fond memories of time with club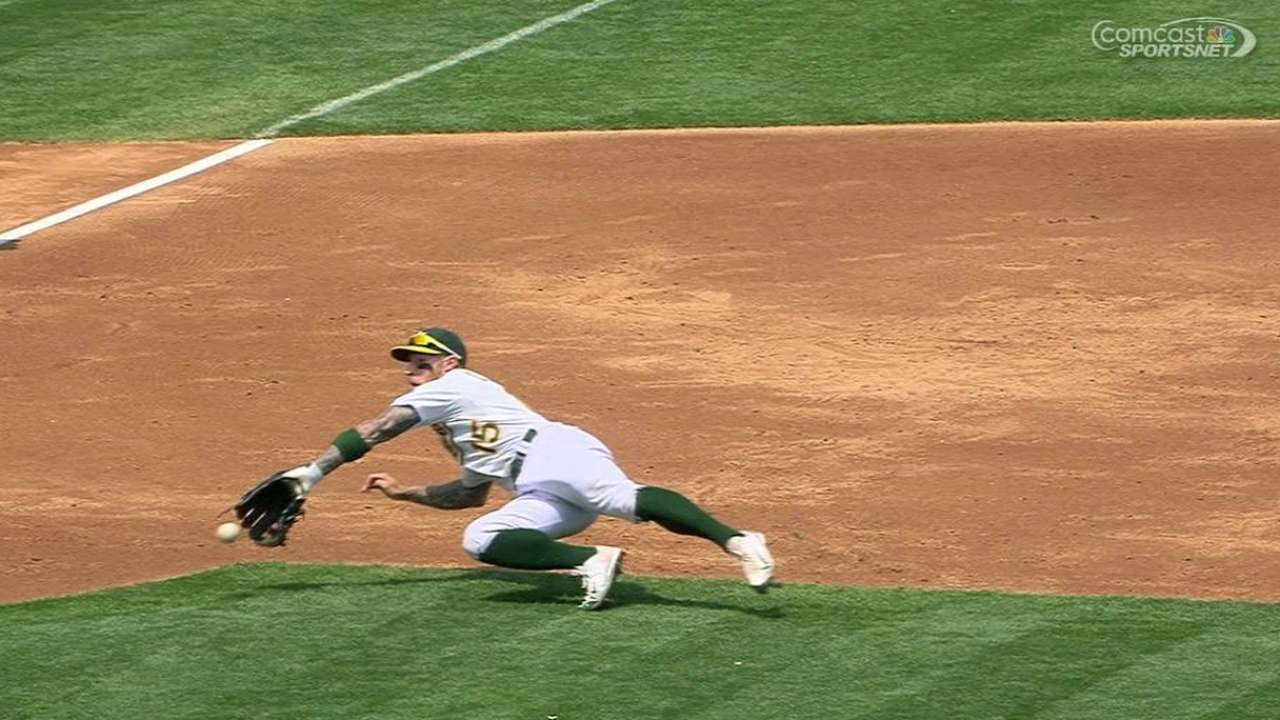 TORONTO -- Tuesday's series opener between the A's and Blue Jays served as a homecoming of sorts for Brett Lawrie, the Canadian-born third baseman who was dealt from Toronto to Oakland in the offseason.
Lawrie, once billed as the Blue Jays' third baseman of the future, was back at Rogers Centre for the first time since he and a package of three other players were sent to the West Coast team in exchange Josh Donaldson.
"It was great time," Lawrie said of his four seasons in Toronto, where he became a fan favourite for his intensity at the hot corner and candour with fans. "I was young and didn't really know what to expect. I was just coming into the big leagues with a new group, and I was Canadian, so that was kind of a plus for me. A lot of fun. A great reception wherever I went, and everybody was definitely first class. It was great to be around the city and be Canadian. Something I'll never forget."
Lawrie's fondness for the Blue Jays' faithful was evident following batting practice Tuesday. The 25-year-old climbed into the stands to sign autographs for eager fans, many of whom were sporting jerseys with his name on them.
While Lawrie was certainly held in high regard off the field, he was never able to fully live up to expectations on it while in Toronto. The Langley, B.C., native was plagued by injury throughout his time with the Blue Jays. He suited up for a career-high 125 games in 2012, but he was limited to 177 contests over his last two seasons in Toronto. Lawrie, who's been able to stay healthy in Oakland thus far, believes that the Rogers Centre turf in part had something to do with his injury troubles. He credits a new approach to preparation for his newfound consistency.
"I think [the turf] had a lot to do with it, but at the same time, I've been working hard to keep myself on the field, doing the little things I have to do," said Lawrie, who's been durable for the A's, appearing in 107 games so far.
Lawrie wasn't the only former Blue Jays player back in town for the first time. A's series-opening starter Kendall Graveman was also part of the Donaldson deal, and Danny Valencia, Oakland's DH, had been designated for assignment by the Blue Jays and claimed off waivers by the A's at the July 31 non-wavier Trade Deadline.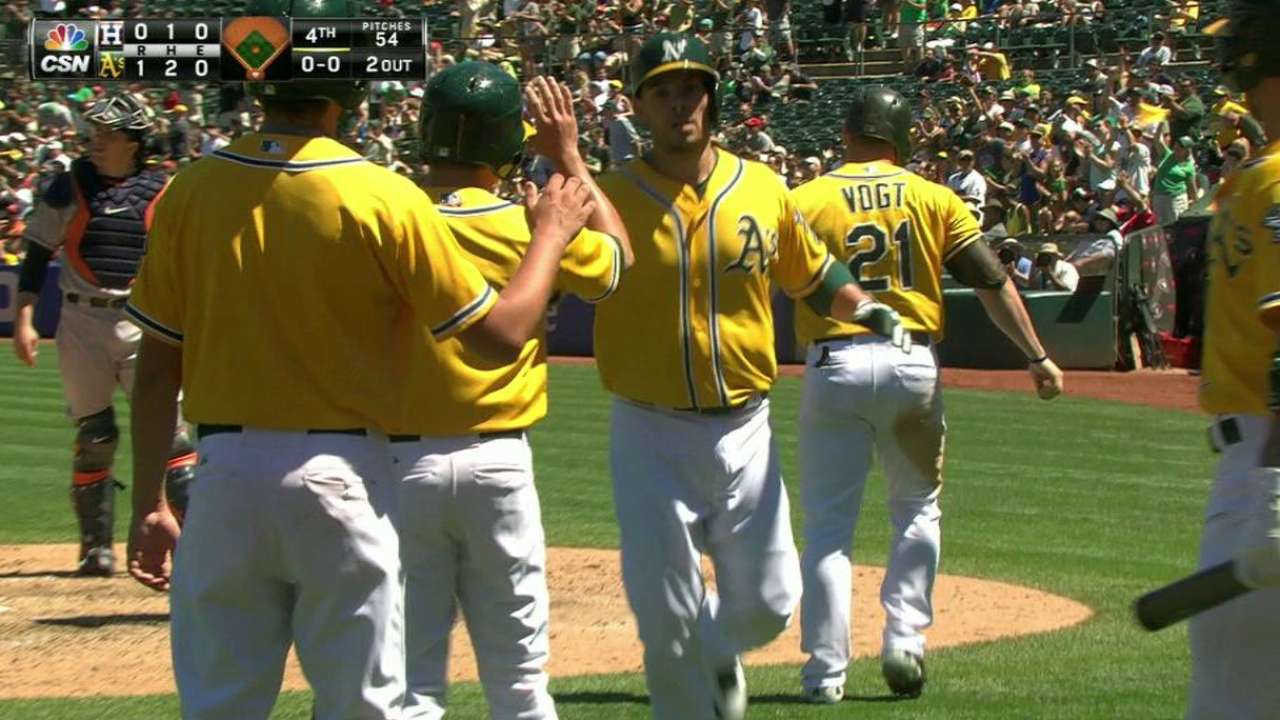 Valencia, who was a surprise cut after putting up strong numbers with the Blue Jays in 2015, said he was shocked when he learned the team was parting ways with him. Still, he harbors no hard feelings.
"Everybody was shocked about it. It hurt me," Valencia said. "But baseball is a business. It's nice to get to a place that values you. I loved it here. Everybody knows I loved it here. Nothing but great memories."
Jamie Ross is an associate reporter for MLB.com. This story was not subject to the approval of Major League Baseball or its clubs.