Farrell misses Tuesday's game after hernia surgery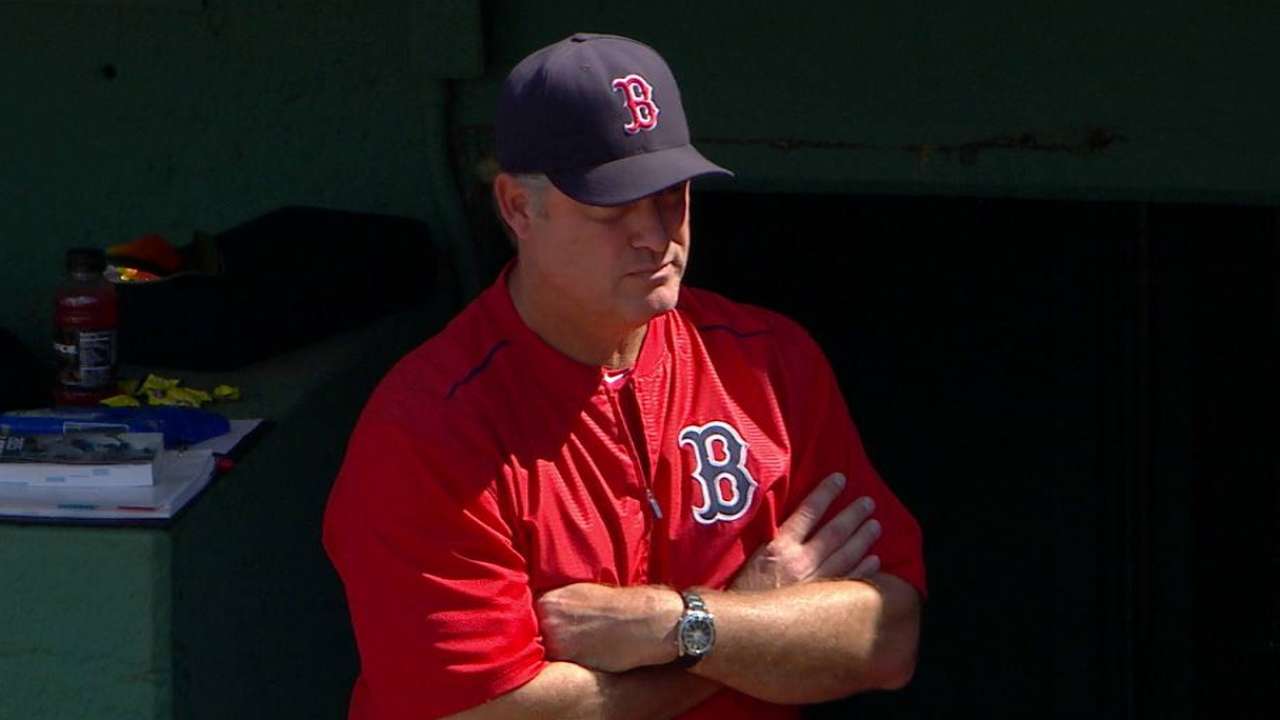 MIAMI -- Manager John Farrell hustled to Miami to rejoin the Red Sox a day after undergoing hernia surgery in Detroit, but wound up going back to the team hotel to rest prior to Tuesday's game. Bench coach Torey Lovullo managed the opener of the two-game series against the Marlins, which the Red Sox lost, 5-4, in 10 innings.
"Here's a guy that wants to be here," said Lovullo. "I know he really, really wants to be a part of this but it was a little too much to ask his body to be here. The doctors talked to him and asked him to get some rest."
Farrell spent Monday night in a Detroit hospital and flew to Miami shortly after his release.
"This was something that reared its head on Friday," said Farrell. "After some tests on Saturday, it was determined that it was needed to be taken care of yesterday morning, Monday. And I stayed overnight in the hospital and came down here. I won't win a sprint race right now, I can tell you that, but we're here."
Typically, Farrell holds his pregame session with the media while sitting on the dugout bench. For obvious reasons, he stood during Tuesday's near 10-minute conference.
"I actually tossed my equipment bag in New York, so any kind of rotational burst of movement is typically what causes it," Farrell said. "That seemed to be the culprit late Thursday night."
Farrell had planned on at least spending Tuesday's game in the dugout working alongside Lovullo, but the Red Sox announced shortly before game time he had gone back to the hotel.
Ian Browne is a reporter for MLB.com. Read his blog, Brownie Points, follow him on Twitter @IanMBrowne and listen to his podcast. This story was not subject to the approval of Major League Baseball or its clubs.