MLB.com Columnist
Fred Zinkie
Fantasy chat: Trading Puig in dynasty league?
MLB.com fantasy guru Fred Zinkie fielded questions from fans during a live Twitter chat at @Fantasy411 on Tuesday. Check out the chat transcript below and check out the @Fantasy411 Twitter handle and MLB.com's fantasy home. Questions and answers have been edited for clarity.
@baseball93452: Should I trade Yasiel Puig for Yoenis Cespedes and Francisco Liriano? I'm in a dynasty league, and I believe I can win this year.
Fred Zinkie: If you can win this year, make the trade.
@Beldingsbrother: Please rank for the rest of the season -- Brad Boxberger, Jean Machi, Arodys Vizcaino or Cody Allen.
Zinkie: Vizcaino, Allen, Boxberger, Machi.
@mbrashear15: Should I drop Jose Reyes for Odubel Herrera?
Zinkie: No. Reyes can still be successful as a member of the Rockies.
@Mkeller1: I'm in a keeper league, and I was offered Todd Frazier for Lucas Duda and Maikel Franco. Should I accept?
Zinkie: Assuming you can keep both Duda and Franco, you should stick with your pair.
@adamjtyler: Should I drop Elvis Andrus and pick up Ian Desmond?
Zinkie: If you could use homers, make the switch.
@pstarke: Should I pick up Luis Severino or Joe Ross?
Zinkie: Ideally, you can add both. Of the two, I prefer Severino.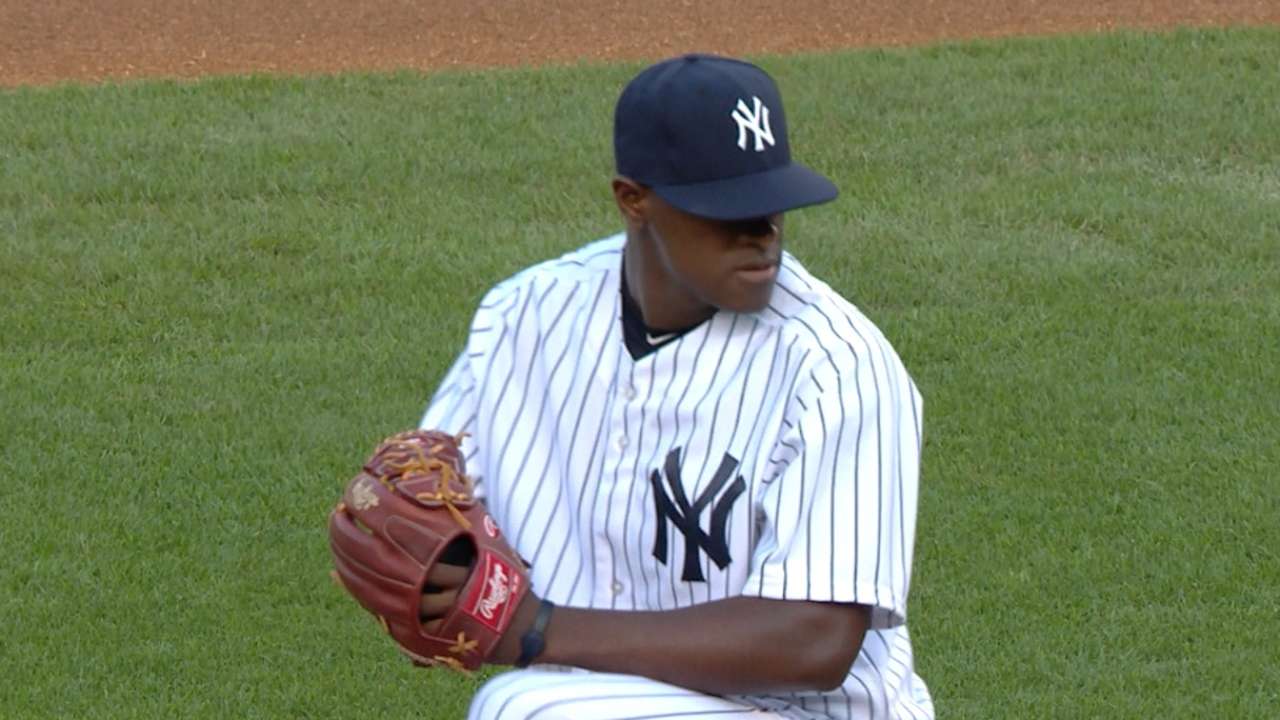 @KevinJE333: Is it too early to give up on Matt Cain?
Zinkie: No, it is not too early. Cain should be on waivers in most mixed leagues.
@mwilbanks21: Would you rather own Dexter Fowler or Josh Hamilton?
Zinkie: Fowler. Hamilton has not been productive this season.
@MTrinidad10: Would you rather own Hanley Ramirez or Puig?
Zinkie: Go with Ramirez, who offers more homers and steals.
@AlanGc_: Should I trade Bryce Harper for Adam Jones and David Price?
Zinkie: Yes, especially if you need an ace for the stretch run.
@Masonbx26: What should I do with Stephen Strasburg?
Zinkie: Keep Strasburg and expect excellent production the rest of the way. He will face several mediocre lineups within the division.
@chrismoon42: Should I trade Stephen Vogt and Alex Rios for Troy Tulowitzki? Also, is it worth holding on to Steven Matz?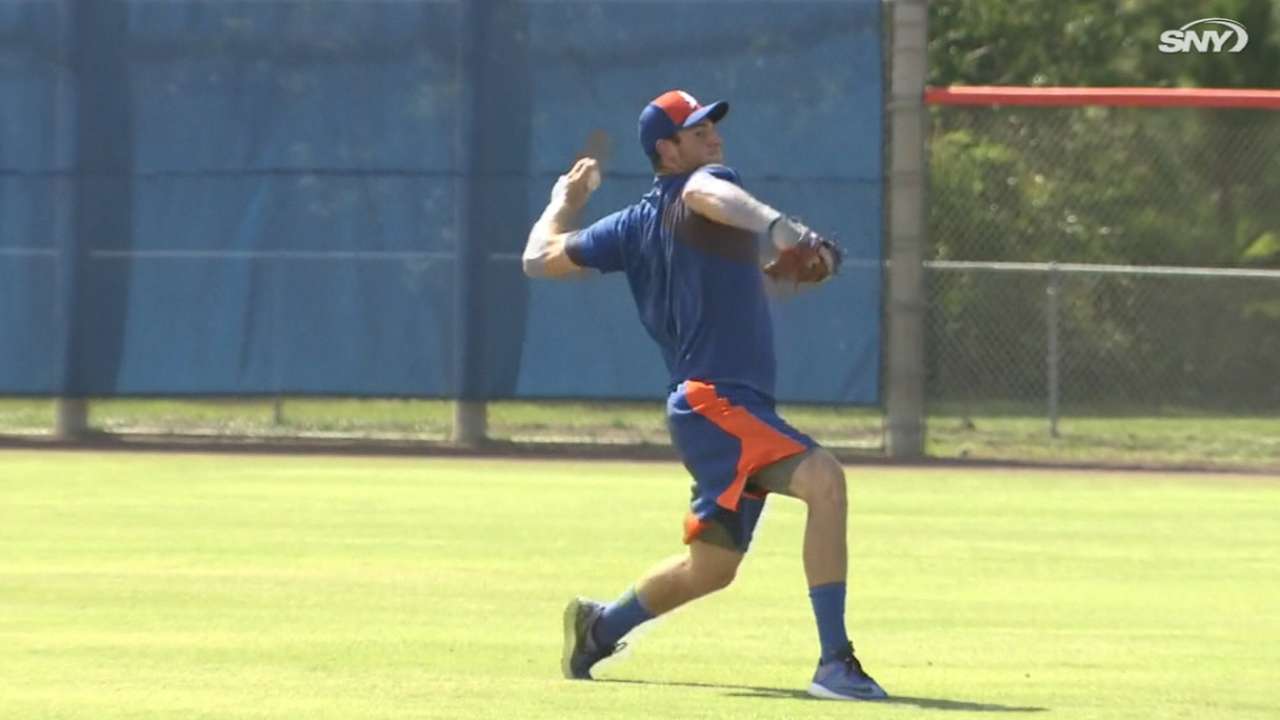 Zinkie: I prefer the Tulowitzki side of that deal. And Matz could fare well for you if you can wait about three to four weeks.
@LargenLarry: I've been hanging on to Miguel Cabrera. Is he coming back soon? Will he be as good?
Zinkie: Owners who have retained Cabrera could have a top-10 hitter as soon as next week.
@Abreezy23zz: Who wins a trade of Johnny Cueto for Mark Teixeira?
Zinkie: I prefer the Cueto side. But this late in the season, it depends on roster makeup and standings.
@FantasyRam: Who has better long-term value at second base, Kolten Wong or Rougned Odor?
Zinkie: I prefer Wong for this season, but I can see Odor being the better player in the coming years.
@zrobert: Randal Grichuk or Rusney Castillo -- who do you prefer for the rest of the season and beyond?
Zinkie: Both players are fine assets, but Grichuk is my preference.
@JohnnyFo85: Who wins this trade in a keeper league -- Noah Syndergaard for Kris Bryant?
Zinkie: In a one-year league, the value is fair. In a keeper format, I would prefer to have the hitter.
@Elibernal: When trying to pick up a player, should you focus on the percent owned or the AVG in the last 30 days?
Zinkie: Don't worry about his percent owned. Look at his short-term and long-term production.
@PBCBeat: Koji Uehara is out for the rest of the season, and I need saves. Any good closers I could look at that might not be taken yet?
Zinkie: Could look at Alex Wilson or Vizcaino. If you're really stuck, could try Machi.
@TylerAndersonMN: Would you rather own Ken Giles or Hector Rondon?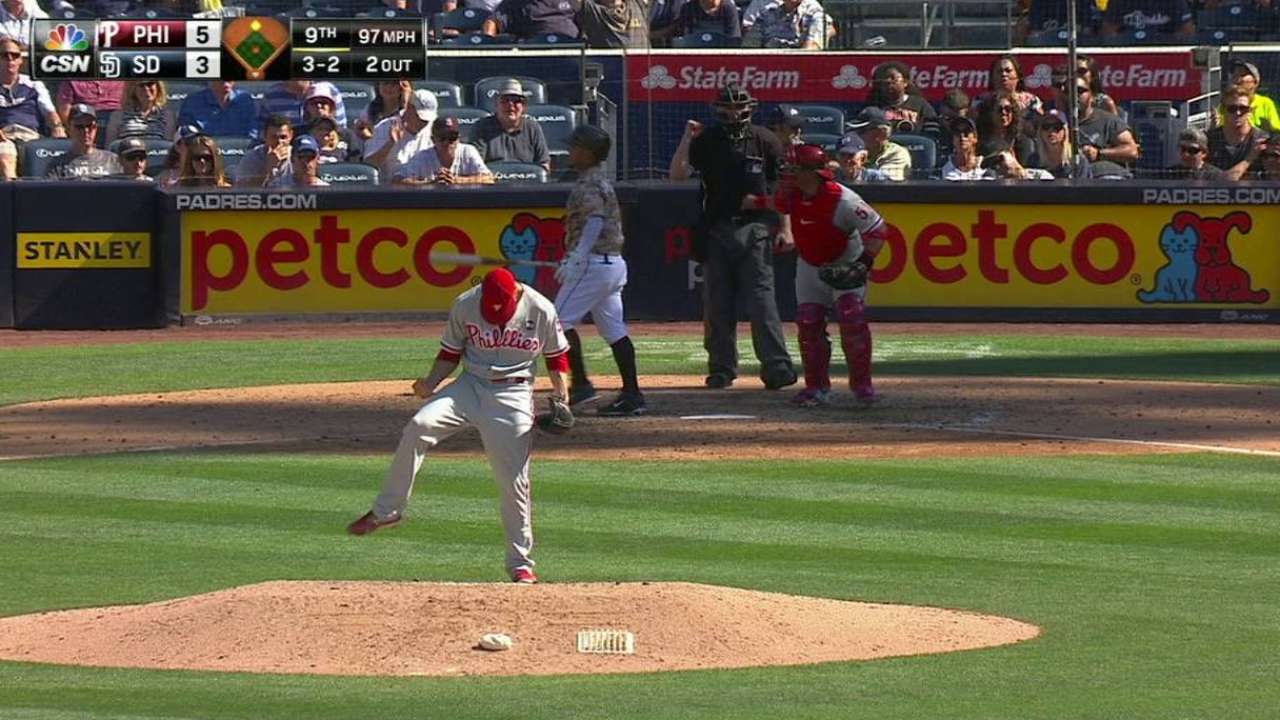 Zinkie: Giles. He has a terrific strikeout rate, and the Phillies have been faring better in second half.
@Mr_Besfort: Would you rather use Reyes or Miguel Sano at shortstop?
Zinkie: Reyes if you need steals, Sano if you need homers.
@jbrown116: Can Taylor Jungmann keep this up?
Zinkie: Jungmann may regress a bit, but I believe that he can perform well enough to continue to help in mixed leagues.
@glenwarrick4: I traded Syndergaard for Mookie Betts. Was that a good trade?
Zinkie: In a one-year league, it depends on need. In a keeper league, it is a good trade.
Fred Zinkie is the lead fantasy baseball writer for MLB.com. Follow him on Twitter at @FredZinkieMLB. This story was not subject to the approval of Major League Baseball or its clubs.