Play Ball makes stop in Greinke's hometown
Former Cardinals 1B/OF Brewer leads clinic for Apopka youth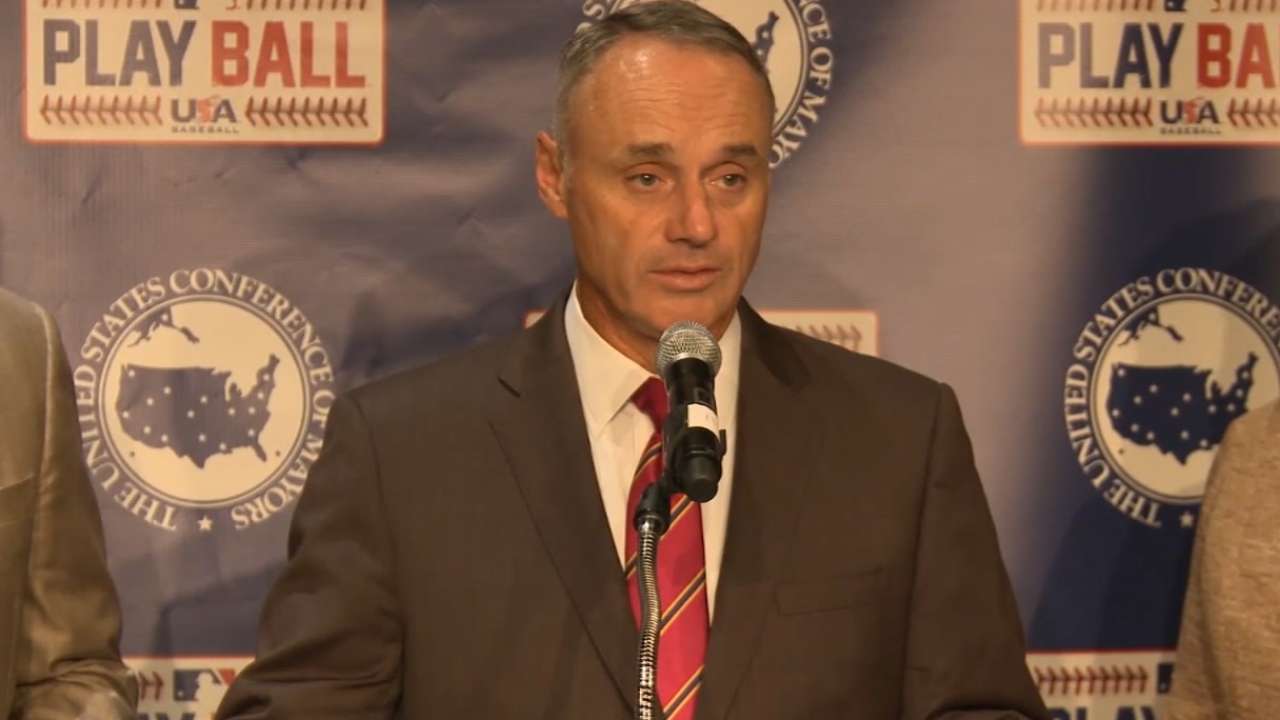 The baseball-rich city of Apopka, Fla., took center stage Tuesday as part of the month-long Play Ball initiative. Apopka, the hometown of three-time All-Star Zack Greinke, played host to around 60 kids between the ages of 8 and 12 Tuesday for a clinic hosted by former big leaguer Rodney Brewer.
Brewer, a former first baseman and outfielder for the St. Louis Cardinals, ran the kids through their paces and gave them individualized instruction. The kids all came from the City of Apopka Summer Camps, and the city's mayor issued a proclamation recognizing Play Ball Month.
"Baseball is part of the fabric of life in Apopka," said mayor Joe Kilsheimer. "We have one of the most successful Little League programs in all of central Florida. And of course, we can't forget we have these incredibly successful baseball players who have come out of Apopka, including Zack Greinke of the Dodgers and Rodney Brewer, who played for my favorite team, the St. Louis Cardinals."
Mayor Joe Kilsheimer on Apopka
The kids congregated at the Northwest Recreation Complex on Tuesday, a popular site in town that hosts year-round baseball tournaments. They got a chance to learn from Brewer and then to play a game at the recreation center, which boasts six baseball fields as part of its 180-acre property.
Apopka, located just 13 miles outside of Orlando, has a local Little League that is centered at the Northwest Recreation Center. The Major League Baseball Players Association donated 120 new baseballs to the Apopka Little League on Tuesday as part of the Play Ball event.
A local establishment, Bubbalou's Bodacious Bar-B-Que, provided lunch for the assembled kids, and the children were given T-shirts to commemorate their involvement with the national Play Ball initiative.
Spencer Fordin is a reporter for MLB.com. This story was not subject to the approval of Major League Baseball or its clubs.