MLB.com Columnist
Anthony Castrovince
Duffy, Grichuk headline NL Rookie of Year Award race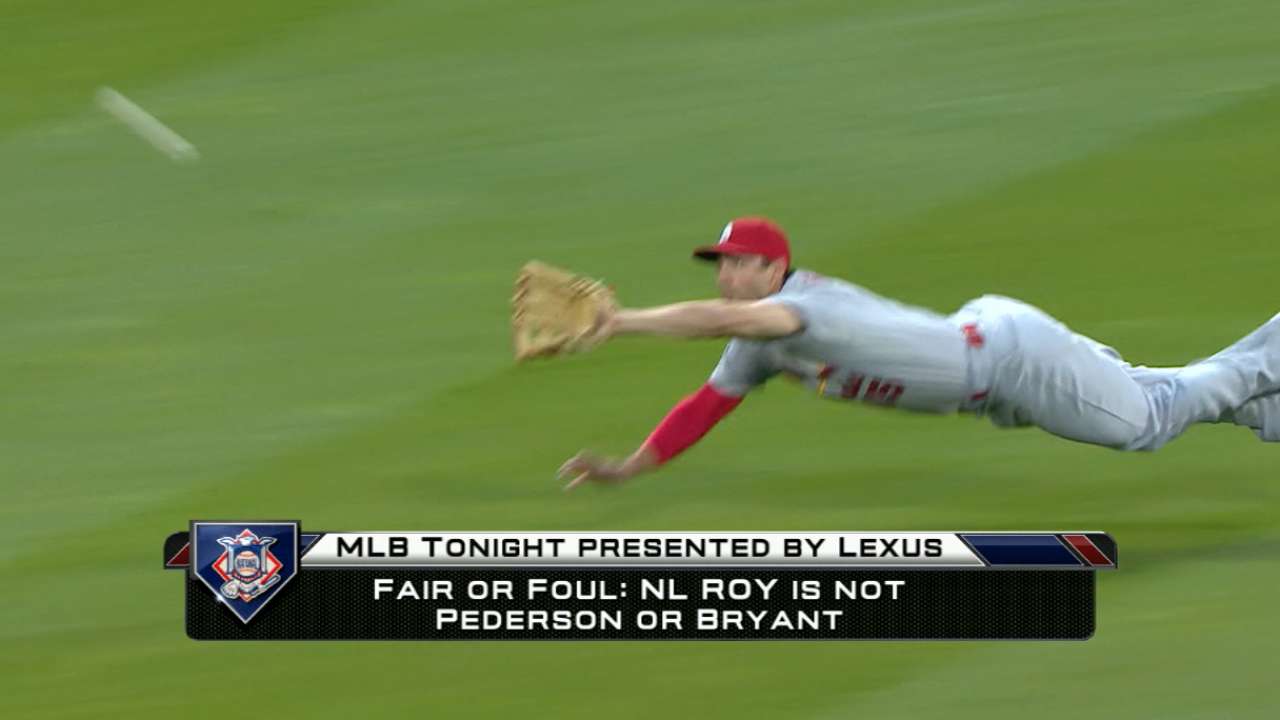 The National League's rookie class in 2014 had zero pitchers who qualified for the ERA title and only one position player -- Billy Hamilton -- who qualified for the batting title. It wasn't, therefore, an especially enthralling Rookie of the Year Award race in the NL. Jacob deGrom won the award on the merit of 140 1/3 largely terrific innings for the Mets.
Things have changed dramatically in 2015. The Senior Circuit is loaded with freshman talent, and a real race is on as we hit the season's home stretch.
Here's a look at the current candidates for NL Rookie of the Year Award, in the order I'd vote them at the moment:
1. Matt Duffy, 3B, Giants
.307 AVG, .345 OBP, .465 SLG, 129 OPS+, 9 HR, 20 2B, 5 3B, 51 RBI, 5 SB, 3.8 WAR (per Baseball Reference)
The Duffman? Oh yeah! In an age of prospect prominence, at a time when guys are household names or even plastered on billboards before they set foot in the big leagues, it's refreshing when we're legitimately caught off guard.
Duffy was an unheralded 18th-round Draft pick who broke camp this spring with the Giants as a utilityman after a brief look in 2014. San Francisco had acquired Casey McGehee as the replacement for the departed Pablo Sandoval, but by the end of May, Duffy, up until that point a career shortstop, had asserted himself enough at the hot corner to make the struggling McGehee expendable.
The 24-year-old Duffy broke out too late to really catch on as an All-Star candidate in a year in which the rosters were loaded with 25-and-under talent, but it was not too late to take what I consider to be the pole position in this rookie watch. He's proven to be a reliable No. 3 hitter for Bruce Bochy's club, and his defense has improved as the season has gone along.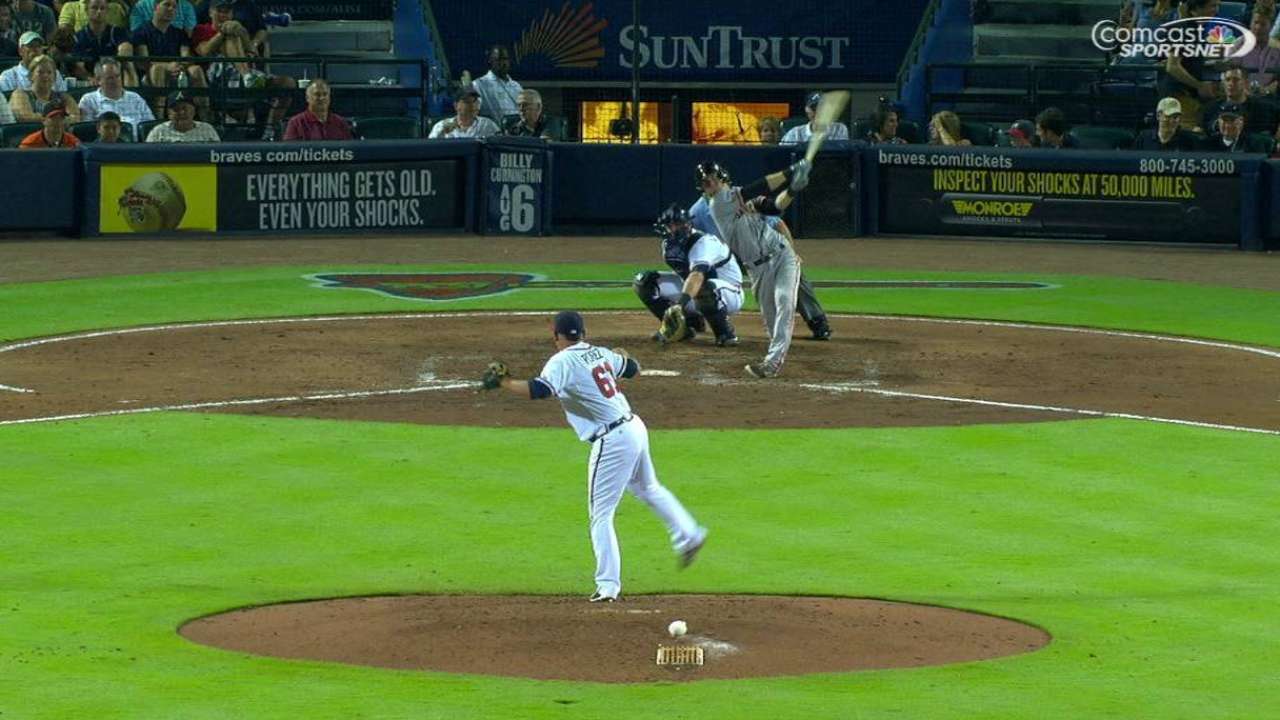 2. Randal Grichuk, OF, Cardinals
.286 AVG, .332 OBP, .569 SLG, 143 OPS+, 14 HR, 20 2B, 7 3B, 43 RBI, 4 SB, 3.0 WAR
As far as the 2015 tally is concerned, Grichuk is about 100 at-bats behind Duffy and the next guy on this list, so I was hesitant to put him this high, knowing he could be due for some rate-stat regression as the sample size grows (he had a sub-.700 OPS in 110 at-bats in '14).
Still, the extra-base tally speaks for itself. A former first-round Draft pick of the Angels (one slot ahead of Mike Trout), Grichuk came to St. Louis along with Peter Bourjos in the 2013 trade that sent David Freese and Fernando Salas to the Angels. Now he's having one of the great power-hitting seasons for a rookie in this franchise's long and storied history, in addition to making a positive impact with his defense and his speed.
Like Kris Bryant, Grichuk comes with a high strikeout rate, but his discipline is evolving and improving as he logs more time. And for a Cards team that has dealt with injuries to Matt Holliday and Jon Jay, Grichuk has been essential.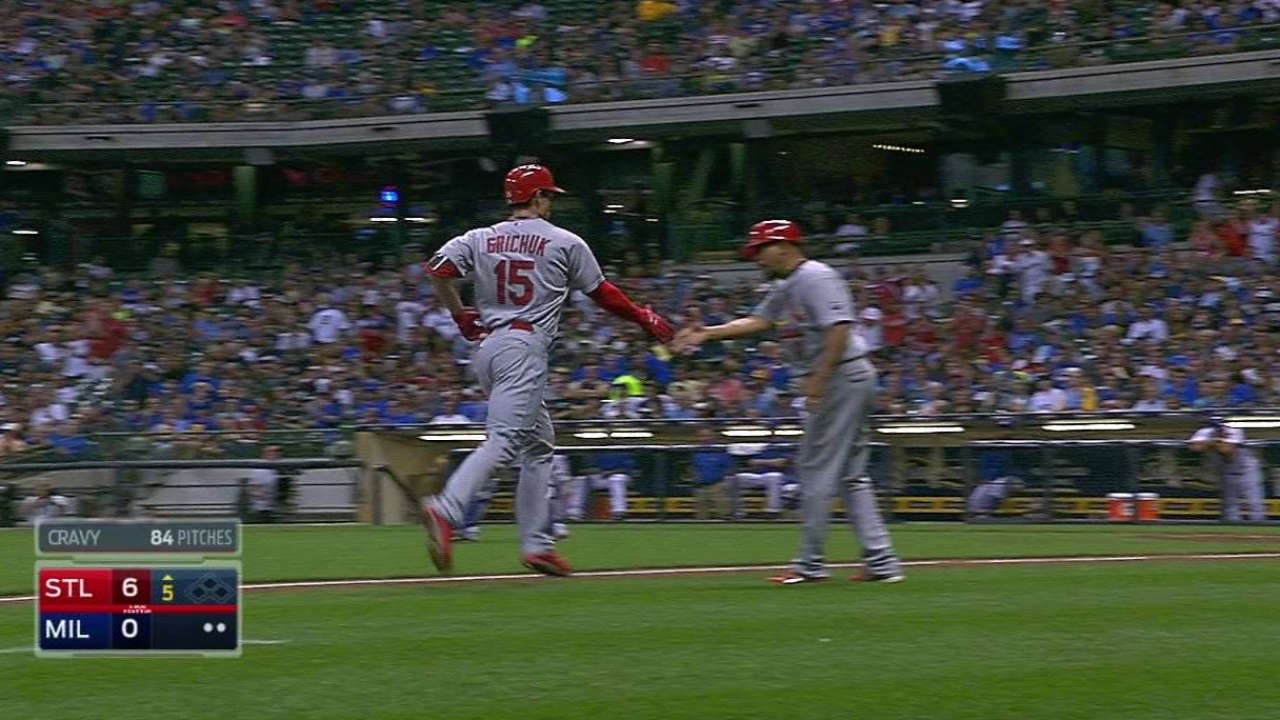 3. Bryant, 3B, Cubs
.249 AVG, .360 OBP, .441 SLG, 122 OPS+, 15 HR, 17 2B, 4 3B, 65 RBI, 11 SB, 3.0 WAR
Yeah, Bryant was the guy on the aforementioned billboard, and the "Worth the Wait" slogan was a lot for the 23-year-old to live up to. On measure, though -- and even with a sub-.200 second-half batting average taken into account -- I'd say he's done it.
Bryant hasn't delivered long balls at anywhere near the rate he did in the Cactus League, when his service-time manipulation became such a hot topic even among the most casual of fans. He's also struck out a league-high 132 times. But with his bat, with his legs and with his timing (.315 average with runners in scoring position), Bryant has been an impact addition for a Cubs team on the rise.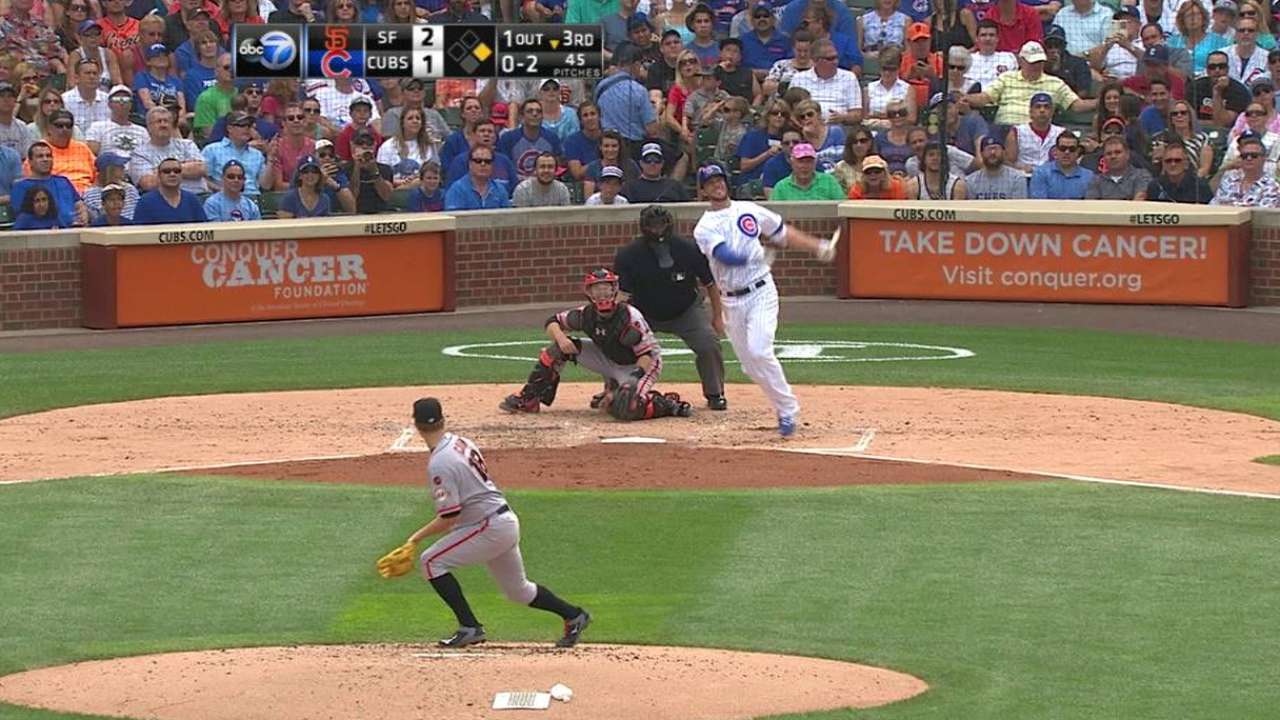 4. Jung Ho Kang, INF, Pirates
.293 AVG, .368 OBP, .453 SLG, 128 OPS+, 9 HR, 17 2B, 2 3B, 39 RBI, 5 SB, 3.8 WAR
With a dearth of power in today's game, the Pirates went the experimental route in pursuit of a bench bat and plucked Kang out of the Korean Baseball Organization, where he hit 40 home runs last year, with a four-year, $16 million contract and a $5 million posting bid. It was a reasonable investment that, honestly, could have gone either way.
It's worked out in a big way. Kang was valuable insurance when both Josh Harrison and Jordy Mercer got hurt, as his bat has transitioned nicely to the big league scene and is made even more valuable by the dependable D he provides on the left-hand side of the infield. At 28, he's an old "rookie," and some people will always argue that international imports such as this ought not be included in the Rookie of the Year Award race. But Kang qualifies all the same (and some scouts liken the Korean league to Double-A, anyway). The more he plays, the bigger Kang has been for the Bucs.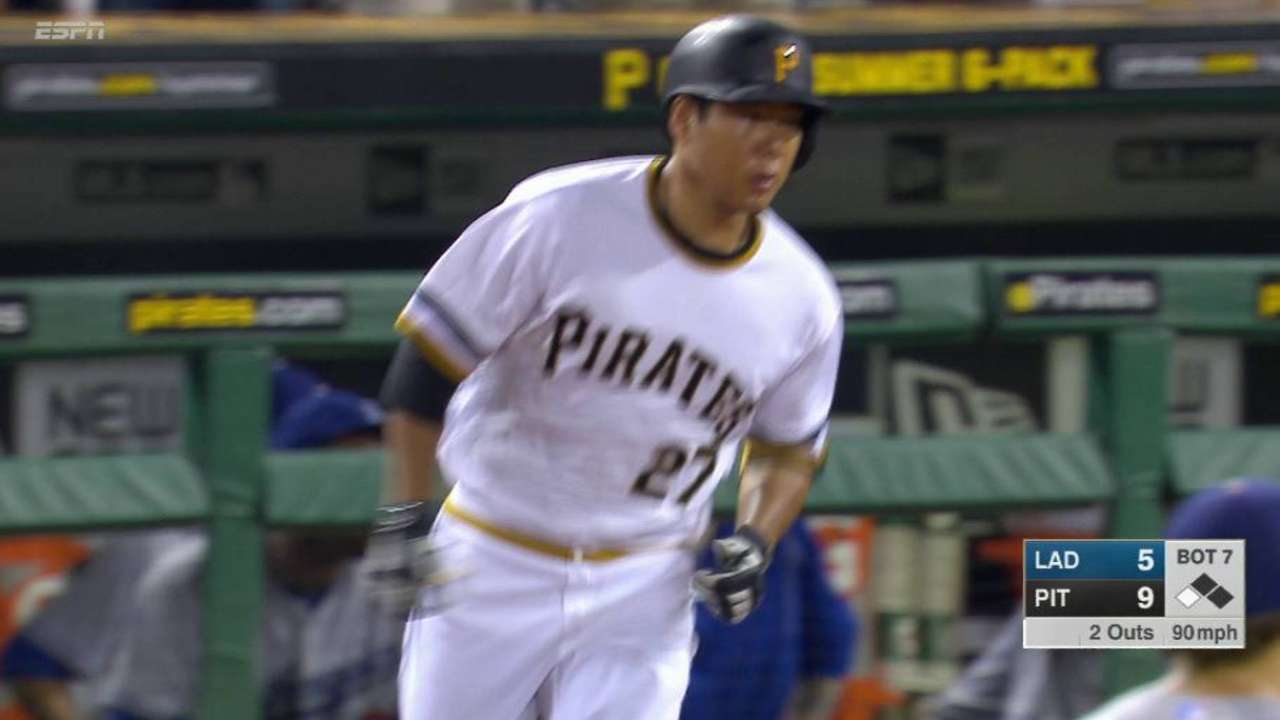 5. Joc Pederson, CF, Dodgers
.221 AVG, .353 OBP, .445 SLG, 122 OPS+, 21 HR, 18 2B, 1 3B, 43 RBI, 3 SB, 2.3 WAR
Pederson provides a lesson in how quickly the rate stats can take a tumble as the at-bats accrue and adjustments are made by big league pitchers. As recently as the All-Star break, he might have been the favorite for the NL Rookie of the Year Award. But a .168 average and a .529 OPS since July 1 have both sullied that standing and left the Dodgers wondering what to do with young Joc in the thick of the playoff race.
Let's not forget, though, what a fantastic first half the 23-year-old Pederson put together, belting 20 homers in his first 77 games of the season and delivering in a big way on the defensive end.
People will point to his run to the finals of the Home Run Derby as reason for his second-half skid, but this is most likely just a young man enduring the rigors of his first 162-game grind and falling into bad patterns at the plate.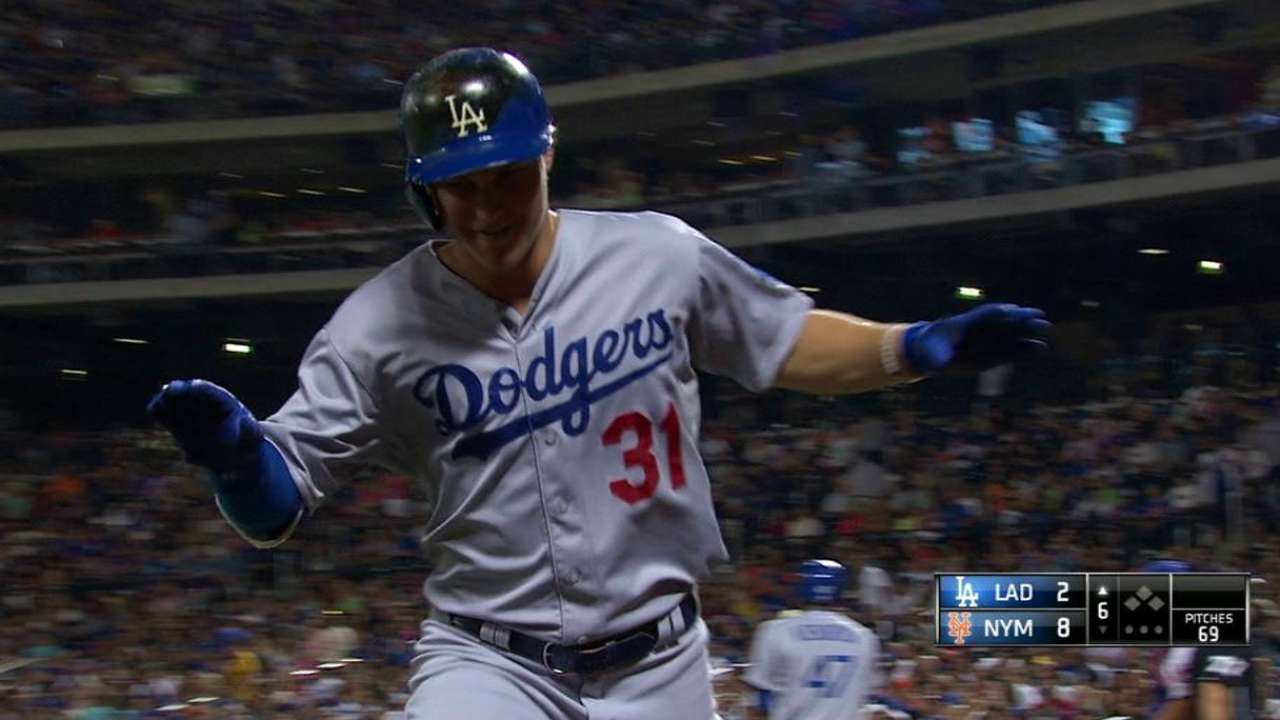 6. Noah Syndergaard, RHP, Mets
6-6, 3.01 ERA, 124 ERA+, 98 2/3 IP, 1.115 WHIP, 9.7 K/9, 2.0 BB/9, 1.7 WAR
Hey, I thought this was the Year of the Rookie Position Player. How'd a pitcher sneak in here?
Well, ol' Thor, who turns 23 later this month, "snuck" in with that big body, big arm and bold stuff that fits in very well in the Mets' burgeoning young rotation. For whatever reason, Syndergaard has been a totally different pitcher on the road (0-5, 5.01 ERA) than at home (6-1, 1.57), and the road record is why I don't have him higher here.
But with a crazy good 4.82 strikeout-to-walk ratio and a FIP (2.87) even lower than his ERA, Syndergaard is capable of dominating any time he takes the mound. And he's only going to get better as he matures.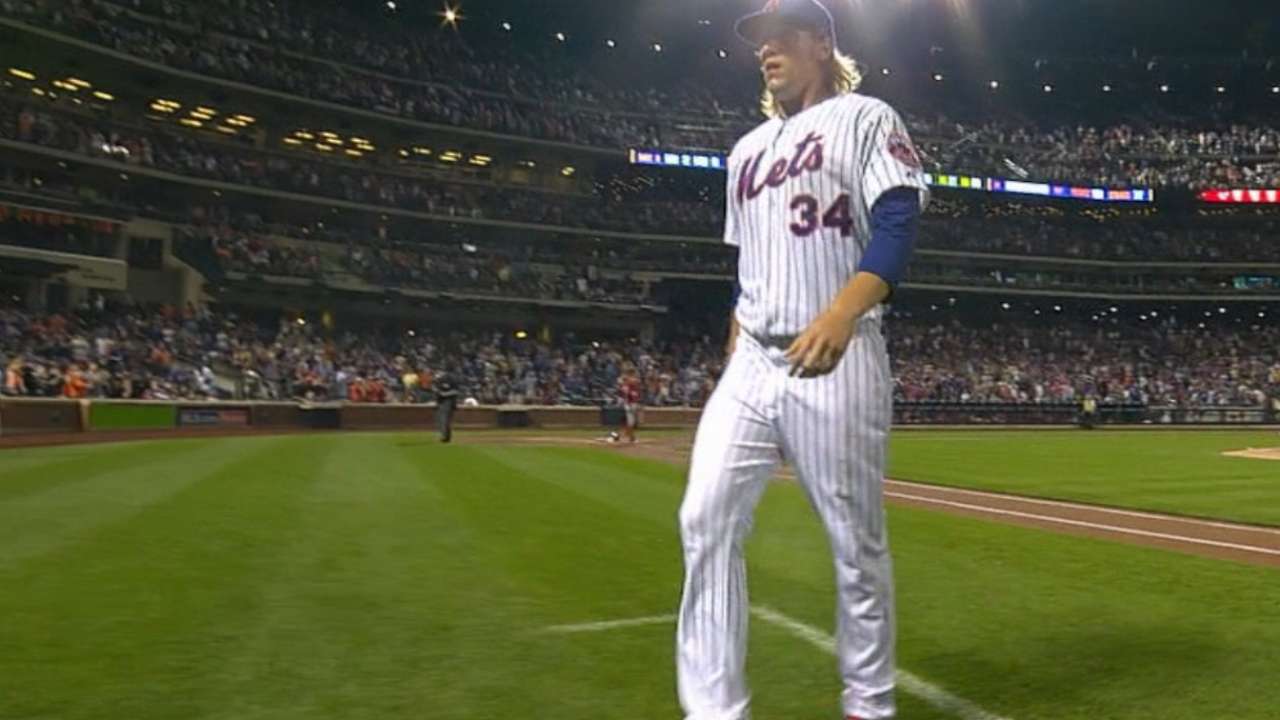 Honorable mention: Taylor Jungmann, SP, Brewers; Kyle Schwarber, C/OF, Cubs; Chris Heston, SP, Giants; Odubel Herrera, CF, Phillies; Maikel Franco, 3B, Phillies; Yasmany Tomas, RF, D-backs; Andrew Chafin, LHP, D-backs; and Joe Ross, SP, Nationals.
Anthony Castrovince is a reporter for MLB.com. Read his columns and follow him on Twitter at @Castrovince. This story was not subject to the approval of Major League Baseball or its clubs.