RBI awards 11 scholarships to community standouts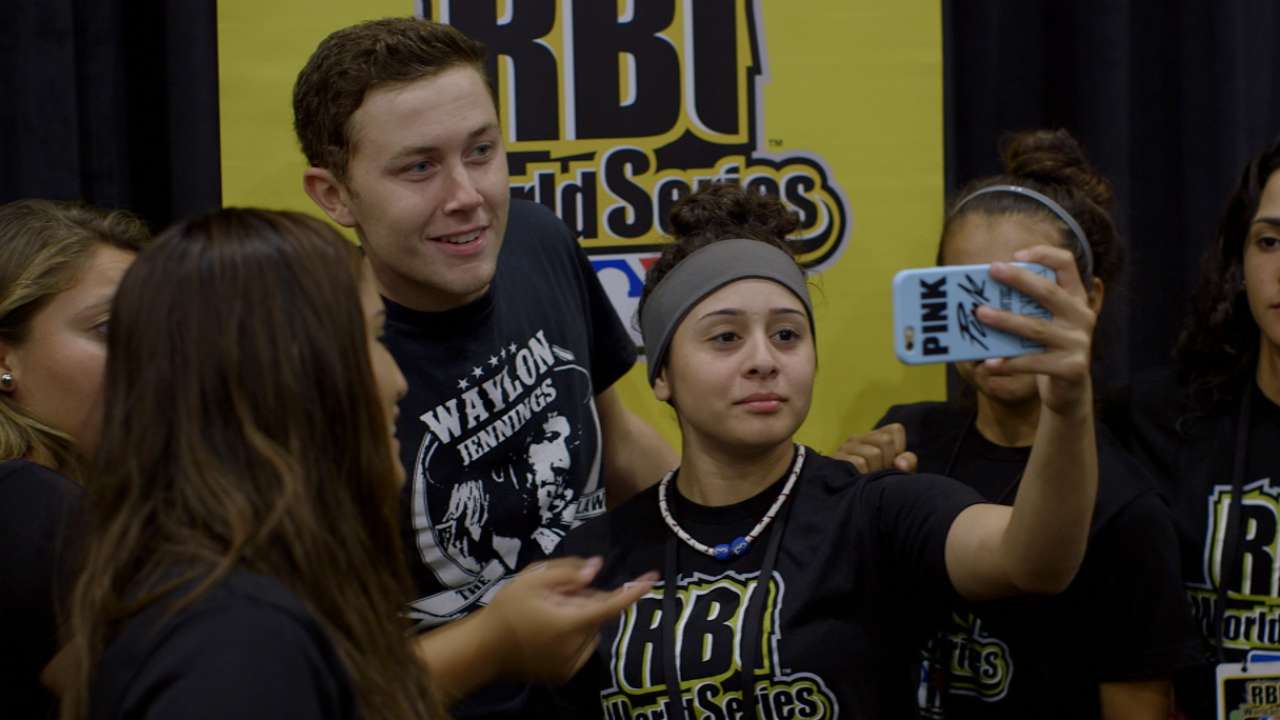 Back-to-school time is either just around the corner or already here, and 11 deserving students are heading to new college campuses with a big hand from Major League Baseball Charities.
MLB announced on Tuesday that MLB Charities awarded college scholarships, each valued at $5,000 per year, to 11 graduating high school seniors who participate in Reviving Baseball in Inner Cities (RBI), the MLB youth baseball and softball initiative. They are receiving grants through the "RBI for RBI" Scholarship Fund, an initiative created in 2008 to provide financial support for select college-bound student-athletes who are selected based on academic record, leadership, participation in school and community activities, and financial need.
The recipients were recognized at the 2015 RBI World Series, hosted by the Rangers in the Dallas-Fort Worth Metroplex area. The 2015 class of "RBI for RBI" Scholarship Fund recipients brings the total to 87 college scholarships awarded since the fund was established.
"The RBI program not only strives to give young men and women the opportunity to gain valuable on-field experience, but also to prioritize succeeding in the classroom and receiving a college education," said RBI senior director David James. "Thanks to a generous donation from MLB Charities, participants of the RBI program who have demonstrated the desire for academic achievement and a commitment to giving back to their communities have this opportunity to take their first step toward realizing their dreams."
The scholarships provide each recipient the opportunity to pursue any field of study at a two-year college, four-year college, university or vocational school in the U.S. or Puerto Rico. The need-based payments of up to $5,000 per year may be renewed for up to three years or until the award recipient has earned his or her training certificate, associate degree or bachelor's degree. The "RBI for RBI" scholarship fund is administered and funded by MLB Charities.
Here are the 2015 recipients:
Jaylene Anderson of Verona, Ky. (Reds RBI): Anderson will attend Eastern Kentucky University to study special education and minor in American sign language, which she taught herself. She is the captain of her high school volleyball and softball teams, has been involved in peer tutoring for special-needs students for all four years and has volunteered with RedsFest for the Reds Community Fund at her local nursing home.
Jennifer Avecedo of New York (Harlem RBI): Avecedo will attend Marymount Manhattan College to study business. Avecedo, captain of her Harlem RBI softball team, ranks in the top 10 percent of her graduating class in grade-point average and was a four-year member of the National Honor Society. She attended a summer academic program at Cornell on a full scholarship.
Richard Aviles of Garden Grove, Calif. (Angels RBI): Aviles will attend Santa Ana College to study kinesiology. He has volunteered with after-school programs and his local recreation center, and he will be the first member of his family to attend college.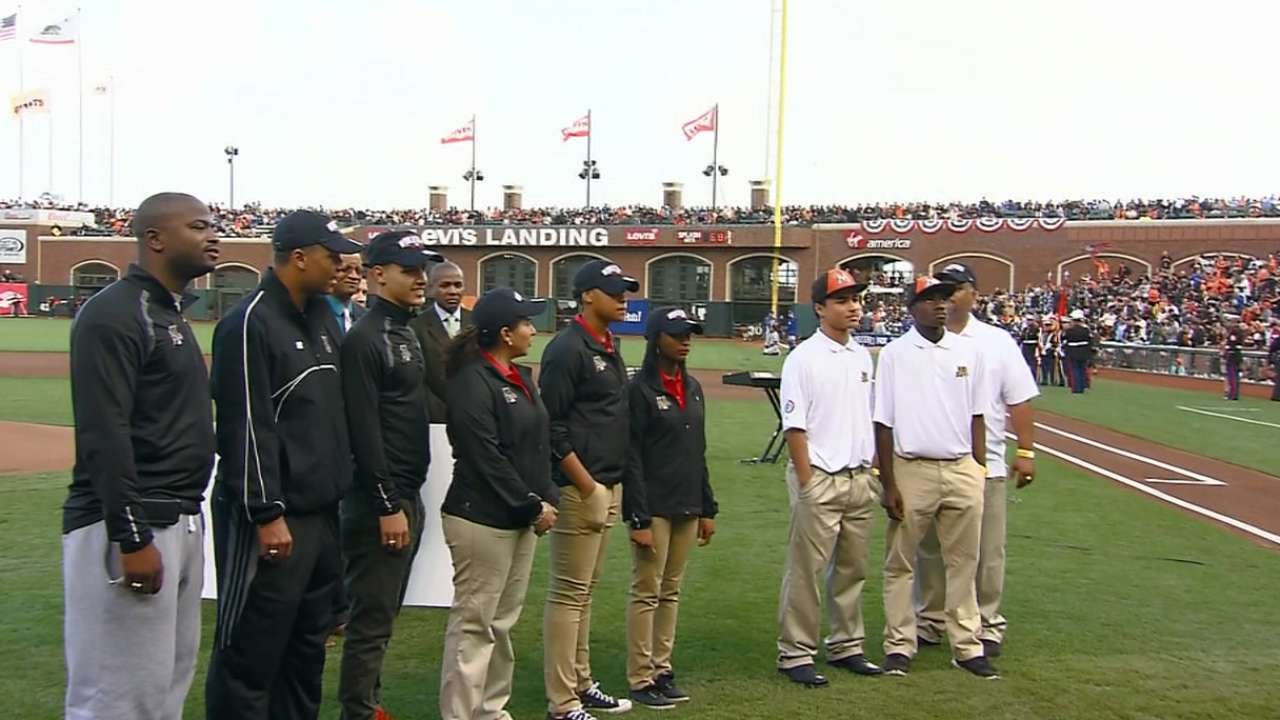 Craig Campbell of Miami (Marlins RBI): Campbell will attend Barry University to study criminal justice. He is an eight-year member of the Salvation Army as a Corps Cadet, an Adventure Corps member and a member of the youth band.
Kayla Cato of Decatur, Ga. (Browns Mill RBI): Cato will attend Claflin University to study journalism. The five-year member of the RBI program and 2013 RBI World Series Softball Championship Game MVP created a plan of action to her RBI head coach that included healthy eating habits and proper stretching techniques for athletes. Cato's coach implemented these strategies, and various players saw improvements in their physical and mental performance.
Jason Dubon of Miami (Marlins RBI): Dubon will attend Florida to study computer science. He tutors students in math and has held several leadership roles in various clubs, including CodeNow Computer Sciences Club, Take Stock in Children Program, Future Business Leaders of America, Ignorance Isn't Bliss and A.A.P.P. Foundation. Dubon was the team captain of his varsity baseball team.
Jarmarcus Everett of Columbia, Miss. (Mississippi RBI): Everett will attend Jackson State to study civil engineering. Everett graduated in the top 10 percent of his class, won the leadership award for his varsity baseball team and has been president of the student body the past three years. Everett has volunteered for the Special Olympics, Dixie Youth Baseball and the Salvation Army.
Amber Hunter of Newark (N.J.) RBI: Hunter will attend Caldwell University to major in biology/pre-med. She is a two-year member of the National Honor Society and the Music Honor Society, and her dream is to become a neonatal pediatric specialist.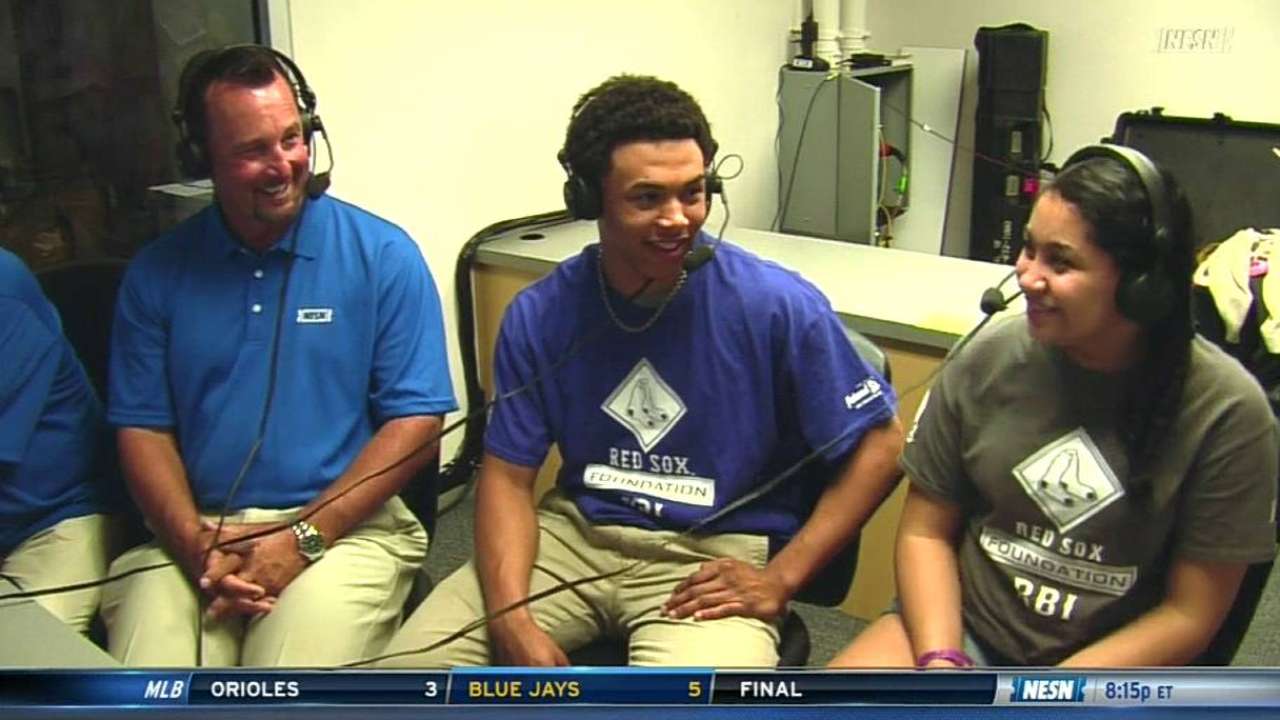 Woizero Jarvis of Bronx, N.Y. (Harlem RBI): Jarvis will attend Ithaca College. Jarvis, who is the captain of her Harlem RBI softball team, is president of the Youth Leadership Council and has volunteered with a variety of organizations, including Show Box Project, Ward 7 Clean-up in Washington, D.C. and Pitch, Hit & Run.
Daschal Johnson of Lewisville, Texas (Astros RBI): Johnson will attend Northwestern Oklahoma State, where he will study health and sports science and play baseball. Daschal was captain of his varsity baseball team and has volunteered as a peer mentor for elementary and middle school kids. Johnson participates in Fellowship of Christian Athletes, the President's Club and Student Council.
Anthony Maldonado of Newark RBI: Maldonado will attend Bloomfield College to study math. Maldonado, who has given back to the RBI community by coaching and umpiring, comes from a single-parent home and his mother is a cancer survivor.
RBI serves about 230,000 young men and women in more than 300 programs established in about 200 cities worldwide. MLB and its clubs have designated more than $30 million worth of resources to RBI, and all 30 clubs support RBI leagues. Visit MLB.com/rbi for more information.
Mark Newman is enterprise editor of MLB.com. Read and join other baseball fans on his MLB.com community blog. This story was not subject to the approval of Major League Baseball or its clubs.