Rookie rotation doing its part for Reds
Holmberg continues starters' strong stretch but takes hard-luck loss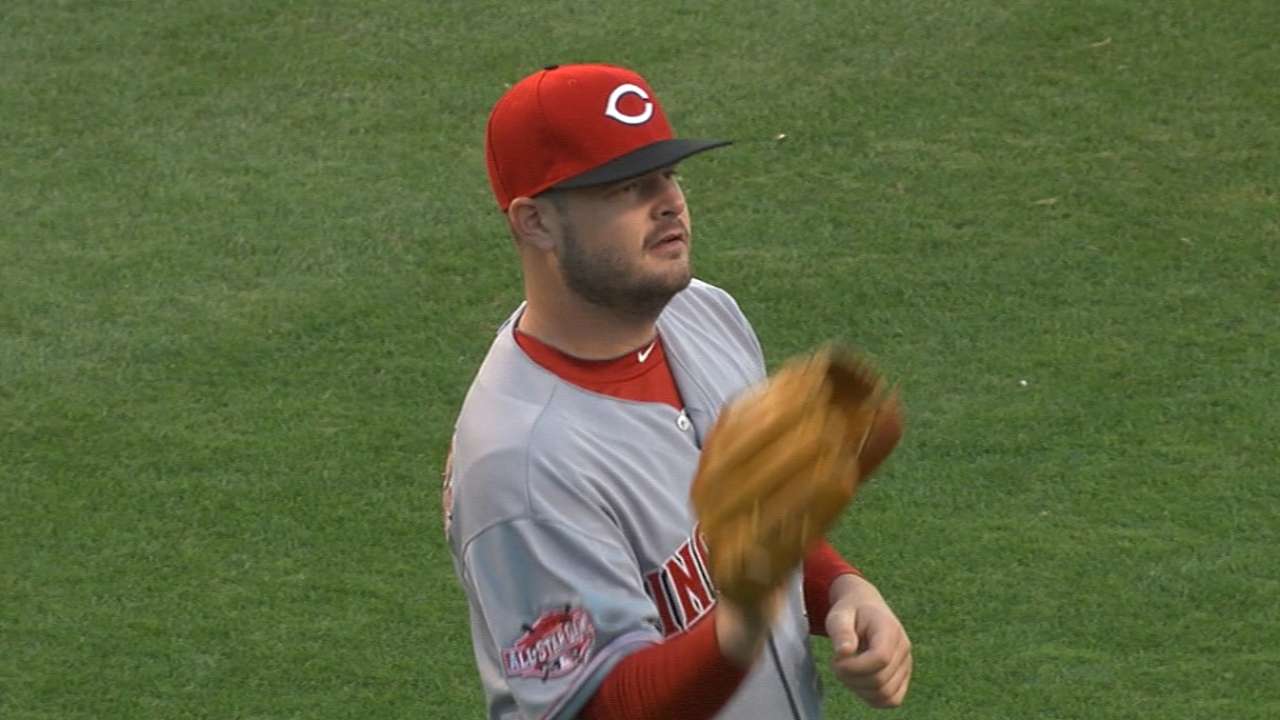 SAN DIEGO -- When David Holmberg took the mound for the Reds in Monday night's 2-1 loss, it marked the 12th straight game where a rookie started for the club since Mike Leake made his final start for Cincinnati on July 28.
With Leake and ace Johnny Cueto both traded, the Reds' starting five of rookies were expected to be taking some hard lessons while on the job. Instead, they're experiencing the frustration of pitching well enough to win, but still not being rewarded.
In the latest example, a loss to the Padres, Holmberg pitched a career-high 6 2/3 innings. He allowed two earned runs and six hits -- including Justin Upton's two-run homer in the fourth inning -- and that was all it took to put him on the short end.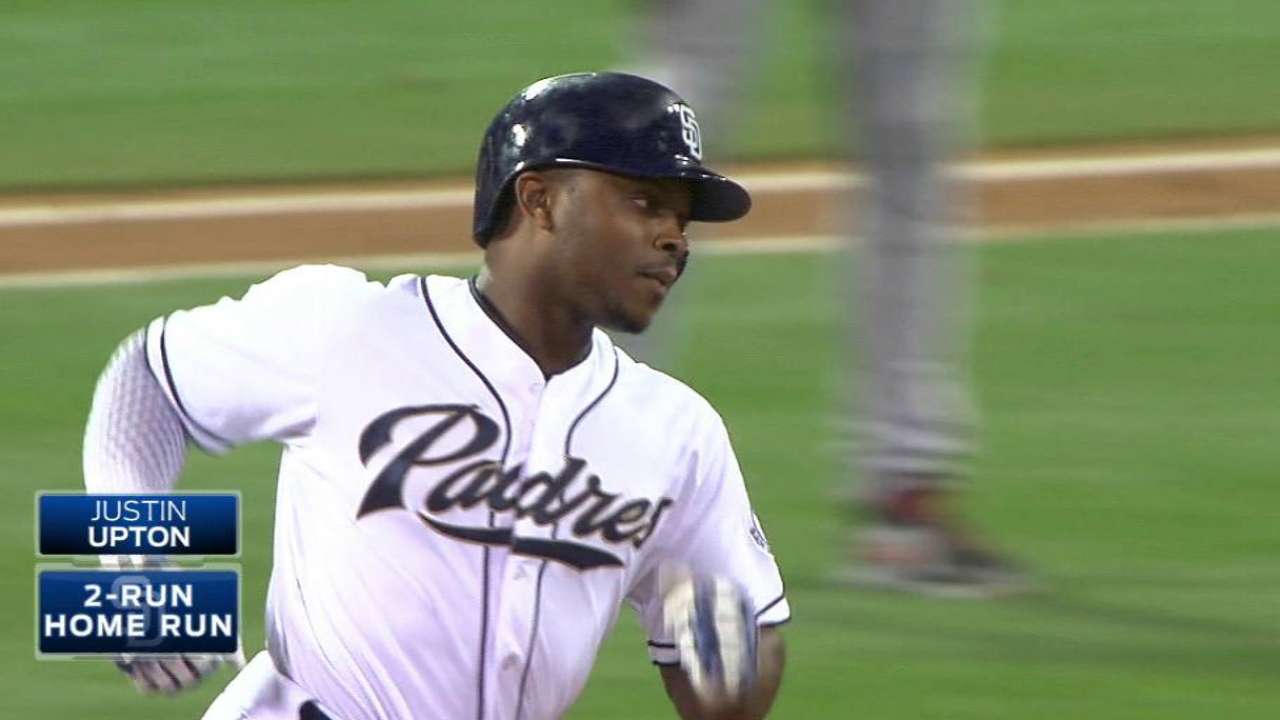 "If you're looking at expectations, the expectation would probably be we'd have to score more runs in order to stay in these games with five rookie starters. It's been just the opposite," Reds manager Bryan Price said. "It's been an unusual season, I will say that. Five rookie starters and they're giving us a chance to win -- almost every single time they take the ball. We just haven't been able to hit here consistently enough to take advantage of how well these guys have been pitching."
Holmberg's outing was the fourth consecutive quality start from the Reds' rotation, one shy of the season high. In this stretch of 12 games, the rookie starters have a combined 3.27 ERA but the club is only 5-7. That's because the team has scored only 38 runs and has been shut out three times. One of the games featured a 15-run output.
"There you have it in a nutshell," Price said. "They're doing everything we've asked them to do, coming in, being aggressive, keep a good pace, and don't pitch like rookies. They've done just that. It's not a silver lining; it's been fun to watch. There's a much better taste in all of our mouths if we come home with a victory."
Holmberg, who walked three and struck out five, had only 20 pitches through two innings and no hits allowed through three. He gave up Matt Kemp's leadoff single, followed by Upton's homer, in the fourth. In the seventh, Holmberg gave up two infield singles that skipped off his glove, including his final hitter. Price had tried to give him every chance to finish the inning before reliever Pedro Villarreal picked him up.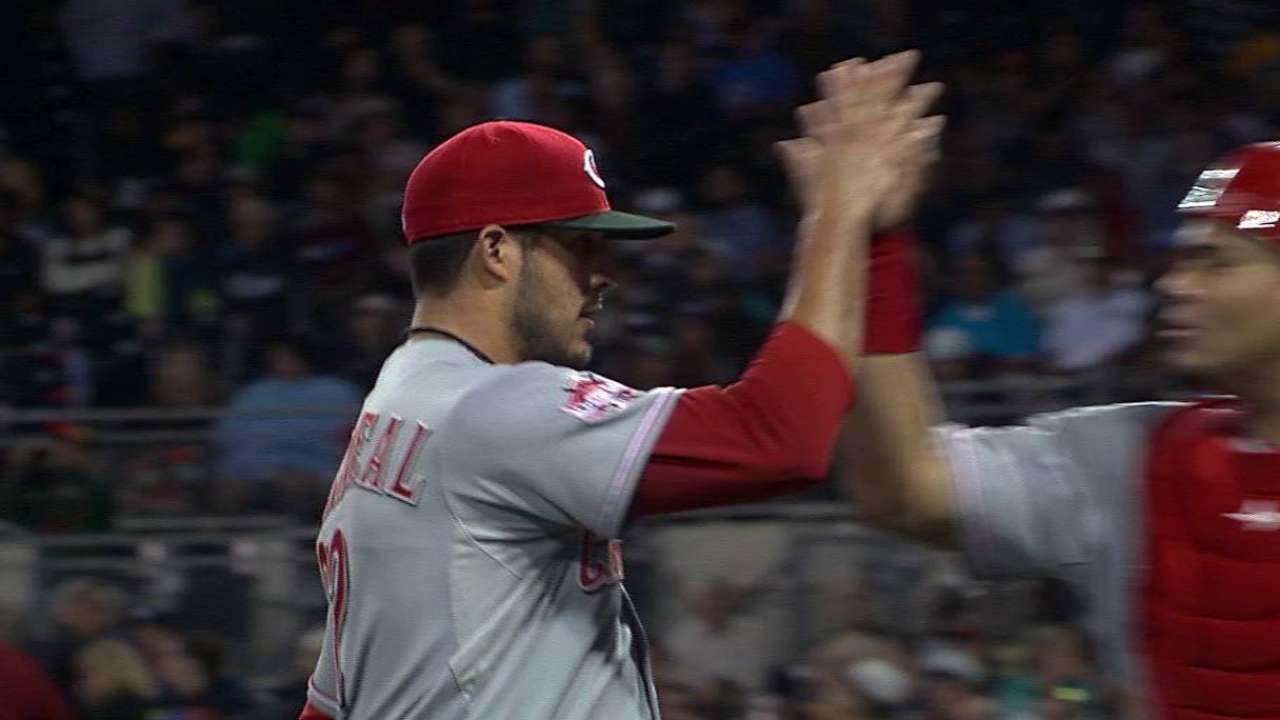 "I felt pretty good about going deep into the game, but I really wanted to finish the seventh inning there. But a couple of base hits and Pedro finished it out to keep us close, so that was good," Holmberg said.
Although he had a lackluster 4.40 ERA in 19 games for Triple-A Louisville, Holmberg has a 3.06 ERA in his three big league starts this season.
"I think it's just executing pitches better, just staying focused through the game and just making pitches when I need to and getting quick outs on ground balls and popups and stuff like that," Holmberg said.
Mark Sheldon is a reporter for MLB.com. Read his blog, Mark My Word, follow him on Twitter @m_sheldon and Facebook and listen to his podcast. This story was not subject to the approval of Major League Baseball or its clubs.