Royals strike early and never look back in win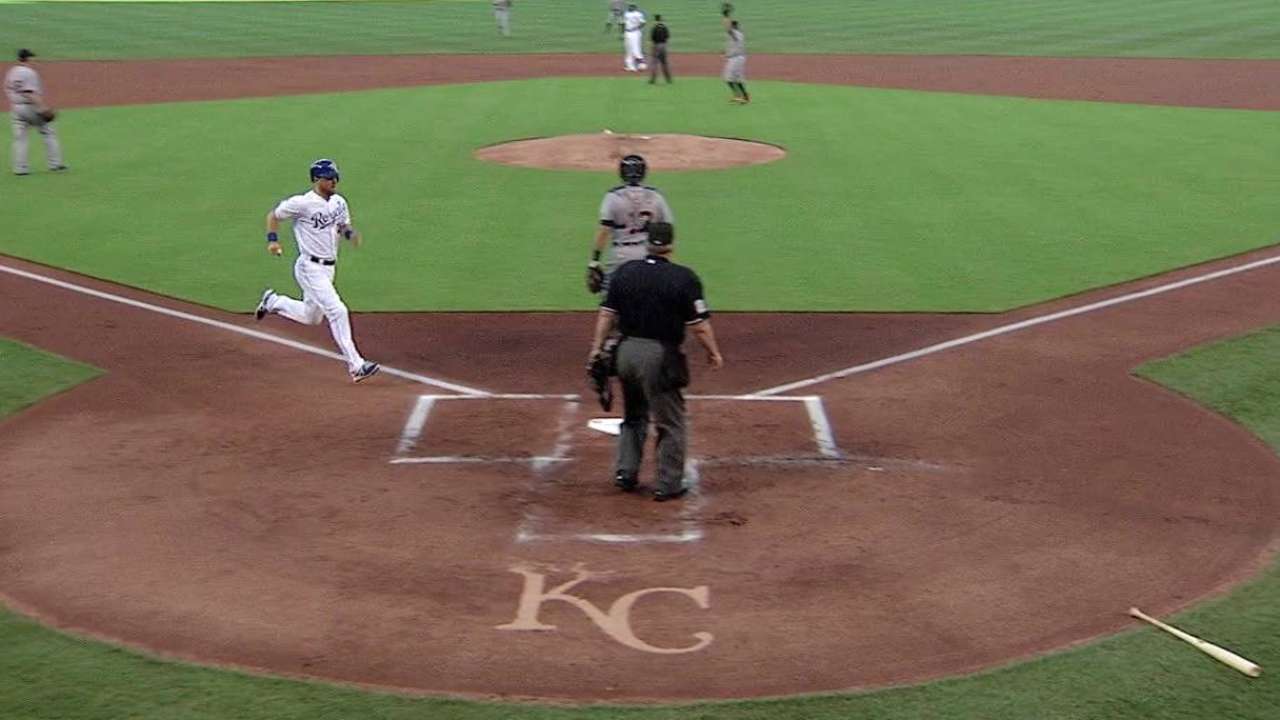 KANSAS CITY -- One pitch to Alcides Escobar. Single. One pitch to Ben Zobrist. Single.
And just like that, the Royals were jumping on Tigers rookie left-hander Matt Boyd. And a few pitches later, Lorenzo Cain laced a two-run double to left-center. Boom. The Royals had an early lead and never looked back in a 4-0 win over the Tigers on Monday night at Kauffman Stadium.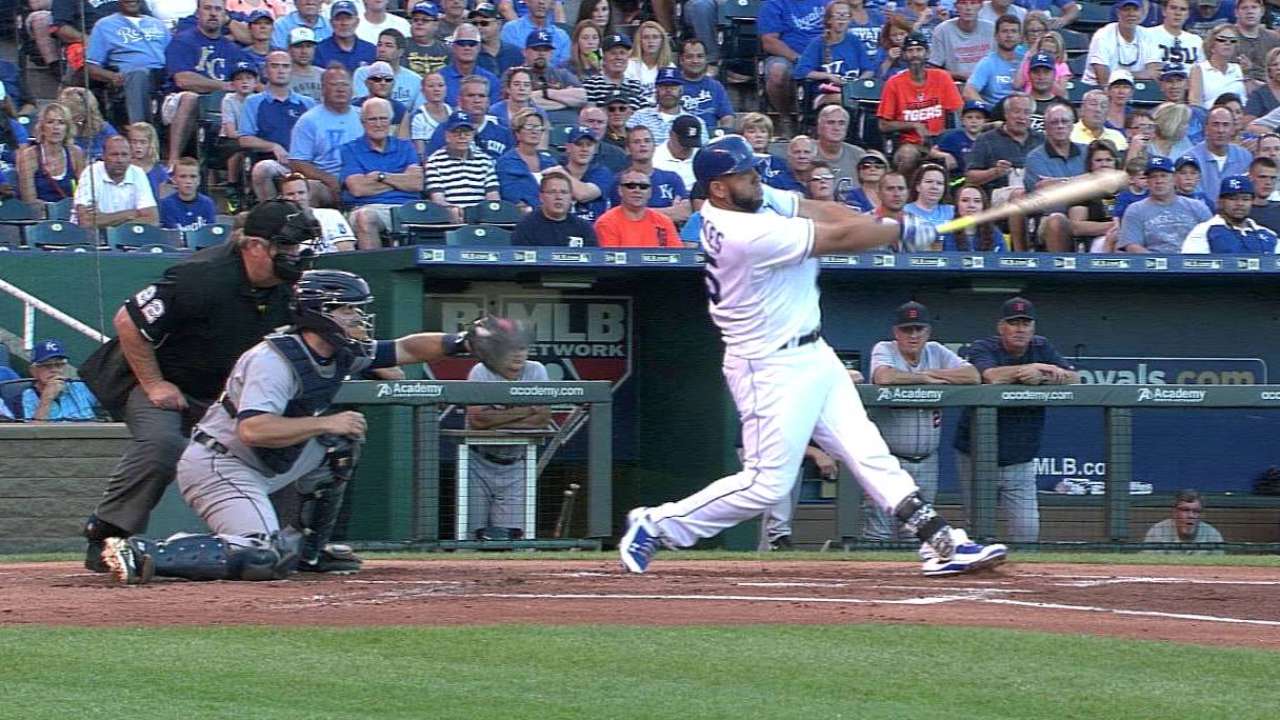 Boyd isn't the first pitcher the Royals have ambushed in the first inning, and he won't be the last. Escobar loves swinging at first-pitch fastballs, and this time Zobrist, new to the No. 2 spot with the Royals, followed suit.
"I think that puts a lot of pressure on the other pitcher," Escobar said. "It's like, man, two pitches and two hits already. And then you get a double a minute later and you're down 2-0. Then it's 3-0. That's got to be tough.
"And when you get three runs like that right away and you have Johnny Cueto on the mound, it's like 99 percent of the time you're going to win."
And that's just what happened.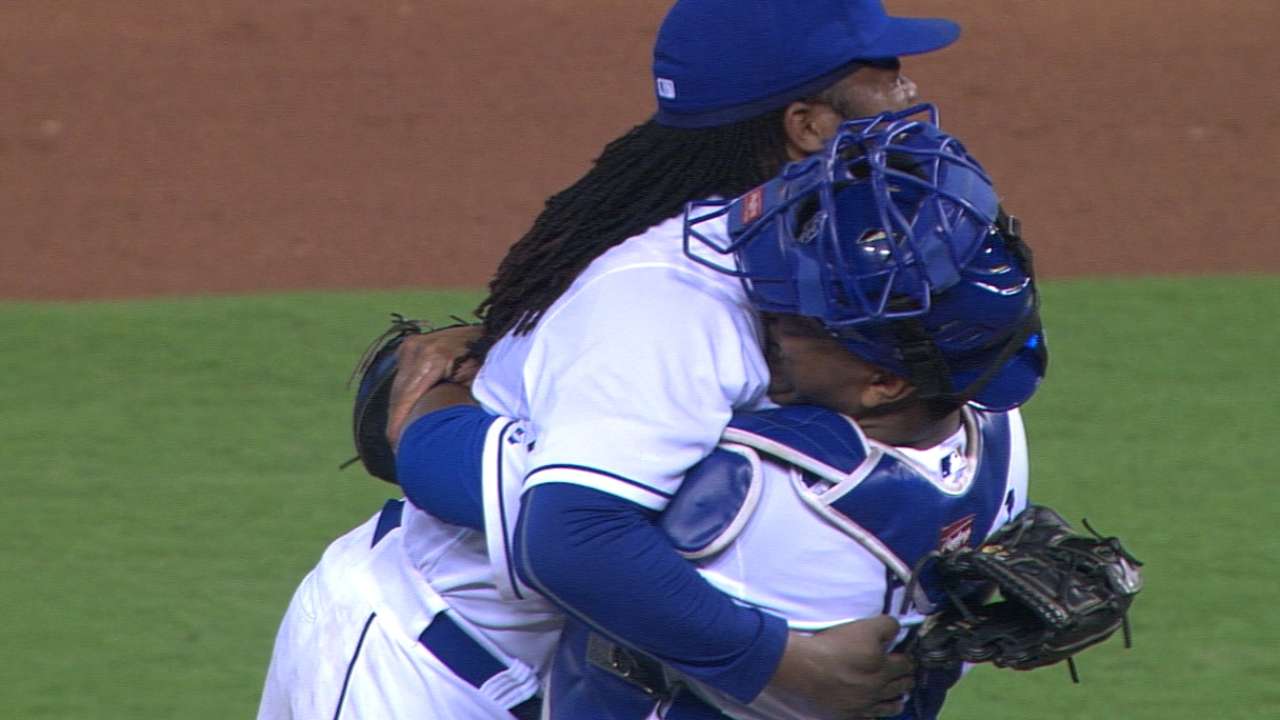 "When you got Johnny going and you get three in the first inning, that's great," manager Ned Yost said. "You know now he's got room to stay on the attack. He doesn't have to be afraid to make a mistake because a mistake isn't going to kill him. It is a real comfort level when you can jump out -- to get two is big but to get three was a good start for us."
Cain said the goal was to try and strike early.
"It's definitely nice to do that with Cueto on the bump," Cain said. "We definitely wanted to score him some runs tonight because he's been doing a great job since he's been over here. Unfortunately, we haven't scored enough runs for him. So tonight, got out early and he did the rest."
Jeffrey Flanagan is a reporter for MLB.com. Follow him on Twitter at @FlannyMLB. This story was not subject to the approval of Major League Baseball or its clubs.