Cueto feeds off energy at The K to finish shutout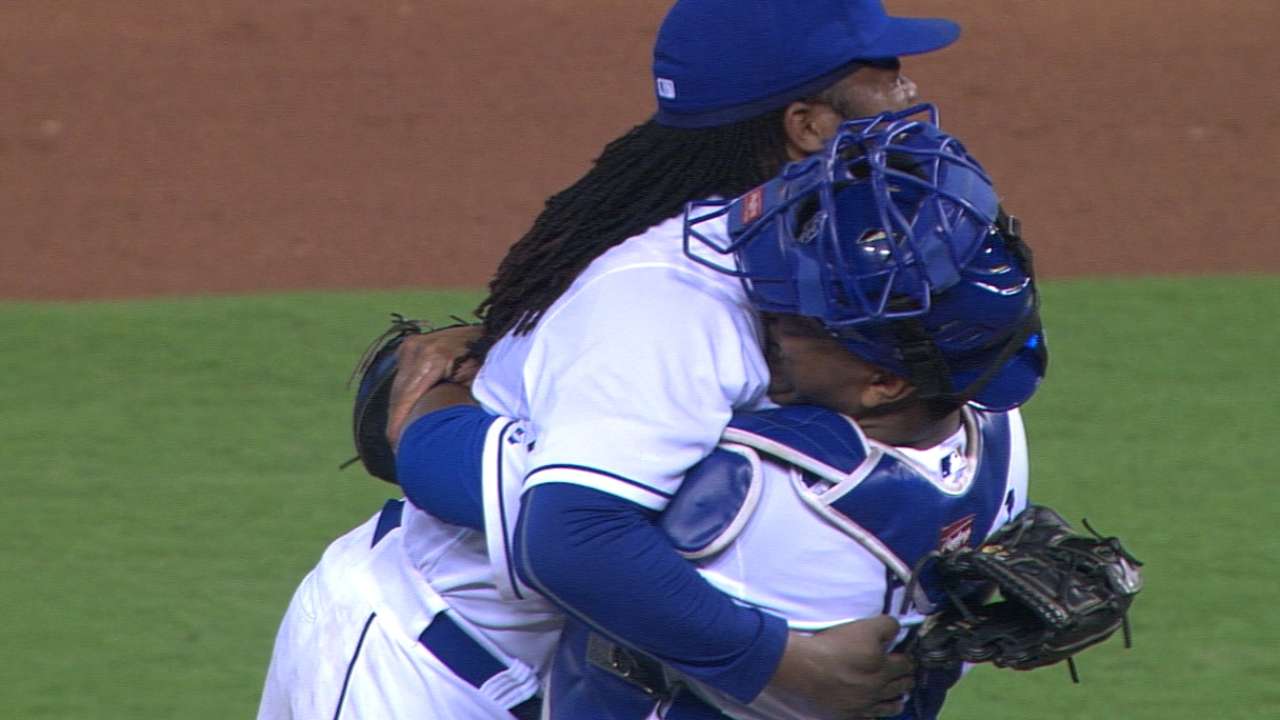 KANSAS CITY -- It was a postseason atmosphere Monday night at Kauffman Stadium with Johnny Cueto on the mound making his Royals home debut, and 36,672 screaming fans giving him an ovation every time he strolled back to the dugout.
Cueto certainly didn't disappoint, tossing a four-hit shutout, the sixth shutout of his career, and the Royals rolled past the Tigers, 4-0.
The reception even moved Cueto.
"This is the most intensity that I've felt [at a ballpark]," Cueto said through interpreter Pedro Grifol. "This is by far the most."
And Cueto, who walked none and struck out eight, fed off that energy.
"I felt really proud of the fact that the fans were just feeding me that last little piece I needed, that last little boost of energy that I needed," Cueto said.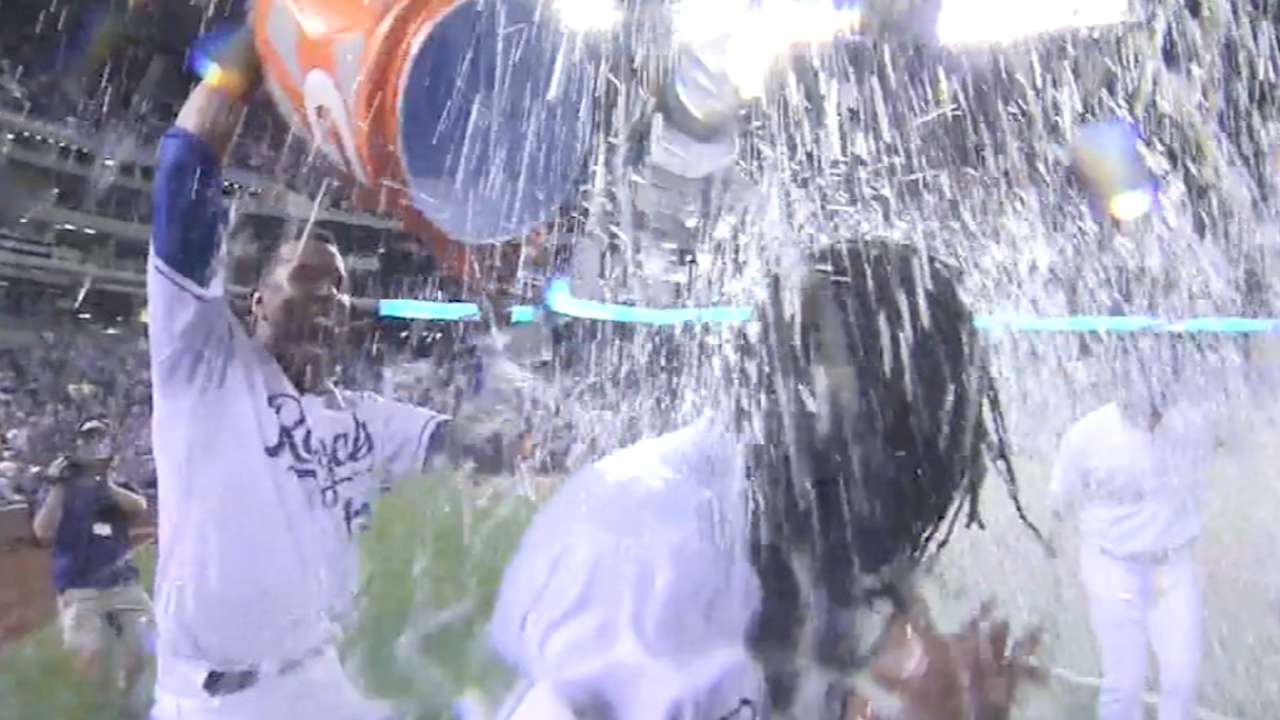 With a 3-0 lead in the eighth, Cueto gave up a leadoff, broken-bat single to Jefry Marte. Manager Ned Yost had Franklin Morales ready in the bullpen.
But Cueto struck out Alex Avila and Andrew Romine, and got Anthony Gose to roll out.
"The key for me in the eighth was getting one of the first two guys out," Yost said. "He gave up the broken-bat hit but then got Avila out and then I thought we were in pretty good shape then."
The only question then was whether Cueto would come out for the ninth. He was at 106 pitches.
"It was my debut here," Cueto said. "I wanted the ninth. I asked Ned, after the eighth, to go back out."
Of course, Yost said yes, especially with a weary bullpen and a wanting crowd.
"I actually heard them in the eighth and that's when I got excited to go back out for the ninth," Cueto said of the crowd. "That's when I asked Ned to please send me back out. Also, Salvy [Salvador Perez] played a big part in that because Salvy's like, 'Let's go back out and finish this thing.'"
And that's what Cueto did, sending down the Tigers in order in the ninth. Cueto finished with 116 pitches.
All that was left was the traditional Gatorade shower from Perez.
"I wasn't expecting it," Cueto said, smiling, "but I earned it."
Jeffrey Flanagan is a reporter for MLB.com. Follow him on Twitter at @FlannyMLB. This story was not subject to the approval of Major League Baseball or its clubs.