MLB.com Columnist
Marty Noble
Niese flourishing by avoiding big innings
Left-hander allows two runs over seven innings in Monday's win over Rockies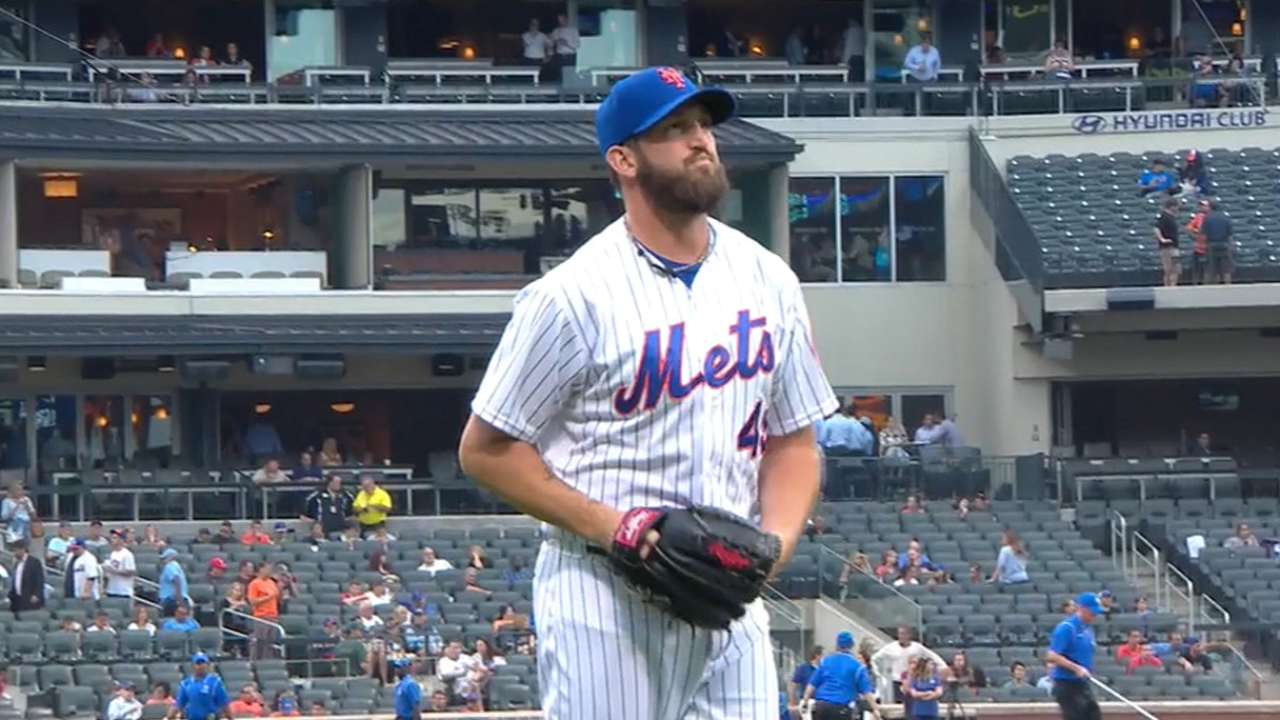 NEW YORK -- Secured in the bag of tricks Jon Niese carries to ballparks on the days he pitches is a tool essential for a man in his line of work, a tourniquet. Applied properly and in a timely manner, a tourniquet can do wonders for a pitcher's psyche and his earned-run average, to say nothing of his record and, eventually, his bank book.
Niese hasn't always been so equipped. For too long, big innings were his undoing. He lacked the means to stop the bleeding, but he did just that in Monday's 4-2 win over the Rockies.
Now in his sixth season as a regular member of the Mets' rotation, he has become far more capable of saying "enough is enough" and imposing his will on opposing batting orders. Niese is a more trustworthy pitcher these days even if his record doesn't reflect that quality. Reminder: records can be as deceiving as the pitches that create them.
His record stood at 6-9 Monday night when he faced the Rockies, and it appeared headed toward 6-10 in the fourth inning. The lone left-handed pitcher in the Mets' rotation had surrendered a two-run home run to Carlos Gonzalez, the lone left-handed batter in the Rockies' batting order. The score was 2-1 against him.
Nolan Arenado followed the home run with a single to left field. A big inning might have been in the offing. Who could say? When Kyle Parker hit a double-play ground ball to second, Citi Field sighed in relief. The threat of additional damage had been defused. But when a replay challenge prompted a reversal of the out call at first base, the park swallowed hard, a sign that results genuinely matter these days. The game had reached a critical point for Niese.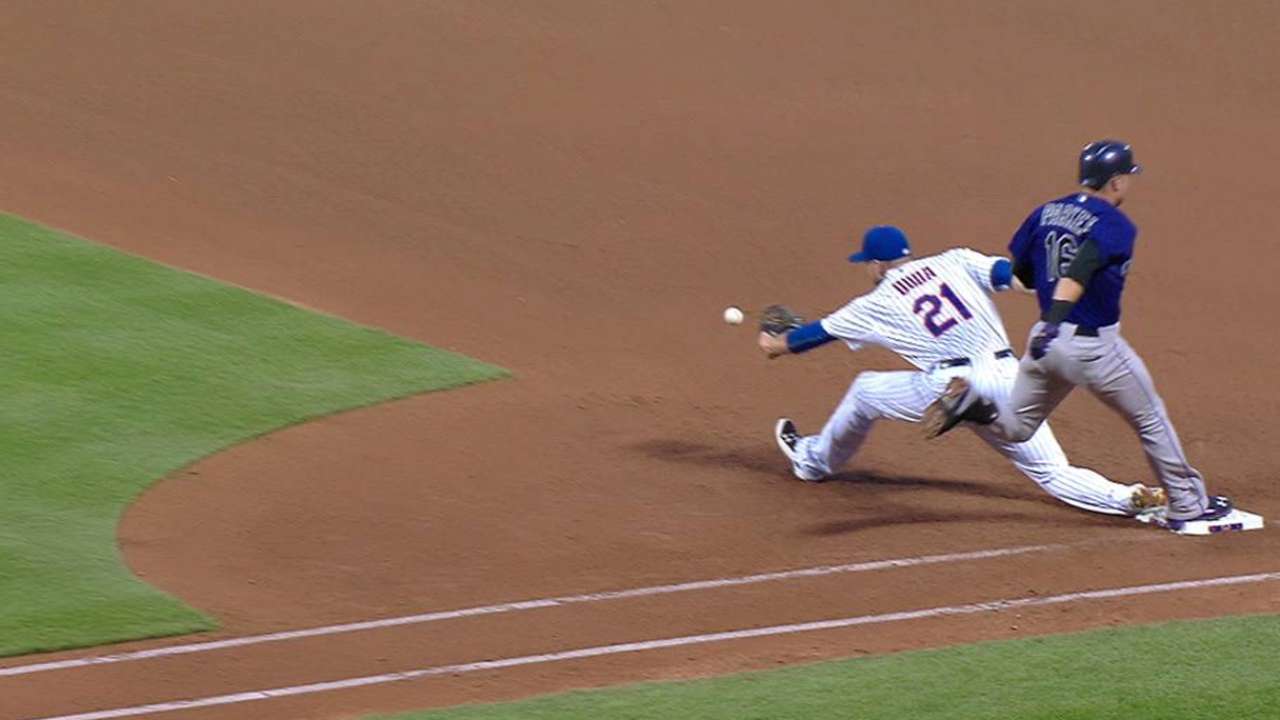 Even a small amount of adversity has undermined him at times. He carries something else in his bag, an unwanted reputation for not fighting through when unfavorable circumstances develop. It's an unbecoming reputation, but not an unjustified rap. And when Nick Hundley reached on an infield single, the ballpark squirmed in its seat.
Then, out came the tourniquet. Niese struck out Drew Stubbs and retired Brandon Barnes on a force-out ground ball.
Had the identical circumstances developed in one of his starts in 2012 or earlier, the game might have been lost right there. Or even in May when Niese temporarily served as the weak link in the Mets' Murderer's Ro-tation. But not in June, July or August. Niese not only closed out the fourth, he pitched three more innings, each one perfect.
"He did more than keep us in the game," his catcher Travis d'Arnaud said. "He didn't let them come up for air."
Niese was forced out of his 22nd start in the seventh inning, not by the Rockies' lineup so much as by the Mets' recently-added depth. Terry Collins finally has pinch-hitters from which to choose, ones who might turn a game around. And he has Tyler Clippard for eighth-inning duties.
The rally that proved decisive in the Mets' victory occurred as Niese watched from the bench more confident of winning than he would have been in comparable circumstances before the All-Star break. He had surrendered six hits and no walks and struck out five. He deserved to win, not that it ever matters. One low-and-away slider to Gonzalez -- "the hottest hitter in the game" according to Daniel Murphy -- shouldn't offset effective work to 25 other batters.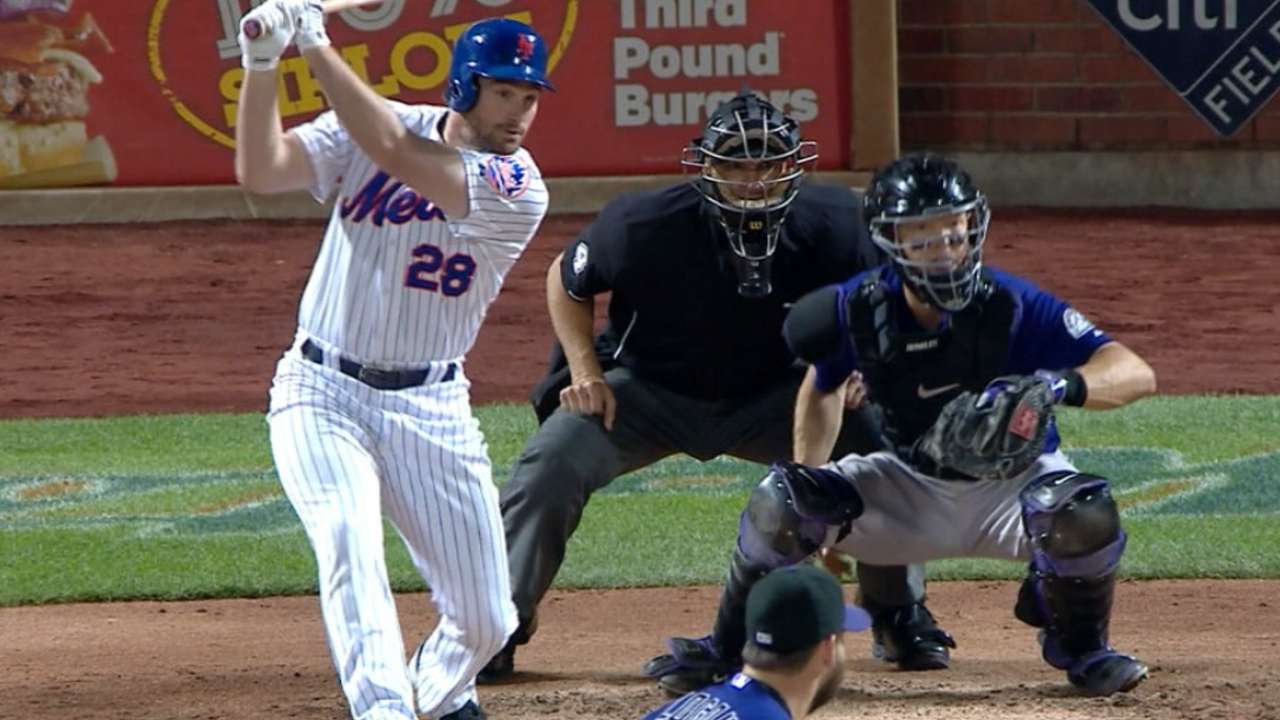 By the time Niese skipped to the clubhouse, he was in position to win for the seventh time this season and the fourth time, against one loss, in his seven most recent starts. He's been as much a part of the spirited renaissance of this first-place team as any other man dressed in the same togs.
Not only has he been successful, he's been effective. He has produced quality starts in 11 of his last 12 appearances. The quality start is, of course, a diluted and deceptive measurement of a pitcher's worth, but if the requirements were for three or fewer earned runs for seven innings, and not merely six, Niese still would have eight of them in 11 starts. And the only clunker among the 11 occurred the day his son was born and his mind was elsewhere.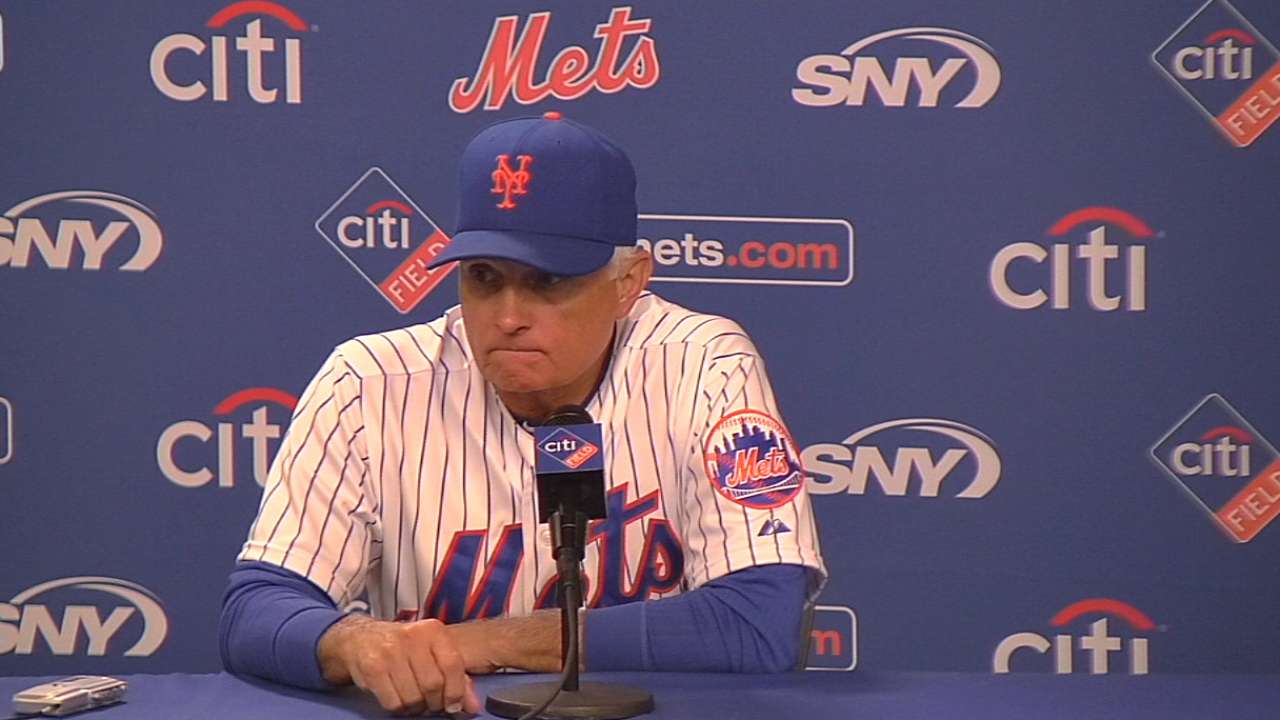 As he approaches his 29th birthday, Niese is the no-smoking section of the Mets' rotation, something akin to Bobby Ojeda in the days when Dwight Gooden, David Cone, Ron Darling and Sid Fernandez were keeping the K Korner busy and the Juggs Gun overheated. His velocity doesn't approach the levels reached by Matt Harvey, Noah Syndergaard and Jacob deGrom. Niese hit 91 mph twice on Monday night. Syndergaard threw a 90-mph changeup in his most recent start.
Niese doesn't throw as hard these days as he did even two years ago -- "I'm old now," is his explanation. But he is a wiser pitcher and significantly more rigid at crunch time. In the 2010-12 seasons, he was the victim of 17 innings of four or more runs. Only two pitchers in the big leagues had endured more big innings. In the two-plus subsequent seasons, he has had seven innings of four or more.
"I've sort of figured it out now," he said. "I know now that my stuff is good enough to get outs. Not every out has to come on a strikeout. And the way we're hitting now, I don't have to think about taking chances to get outs. It's easier this way."
Marty Noble is a columnist for MLB.com. This story was not subject to the approval of Major League Baseball or its clubs.