Mechanical adjustment pays off for d'Arnaud
Mets' catcher homers in 2nd, singles in 3-run 7th to key Monday's win over Rox
NEW YORK -- When he's in the batter's box and things go awry -- like during his 0-for-4, three-strikeout performance on Saturday against the Rays -- Travis d'Arnaud knows he's drifting, and that the remedy is to look down. At his base is where d'Arnaud finds the root of his problems. He did so again before his power-providing role came to pass in the Mets' 4-2 win over the Rockies on Monday.
All hitters have tendencies. d'Arnaud is still learning his, and that education is starting to come into focus. d'Arnaud knows he wouldn't have gotten New York on the board with a solo homer in the second and started the Mets' game-winning rally in the seventh if he stood as far from the plate as he had recently. Same for his stance, which for reasons unknown to d'Arnaud suddenly closed on him. Back but out of sorts, d'Arnaud struggled to a .174 average after returning from the disabled list on July 31.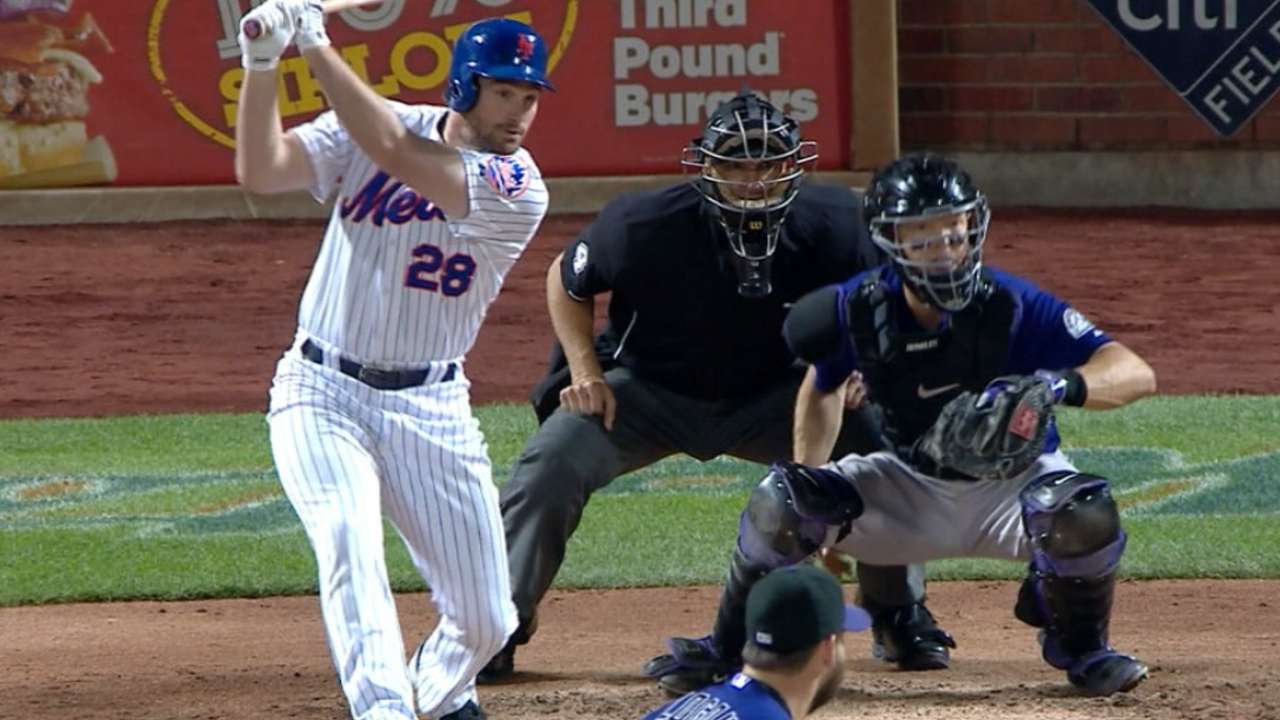 "I was trying to change who I was as a hitter, and I just had to realize that," d'Arnaud said. "We figured it out [Sunday]. I swung through the funk and applied it today in the game."
d'Arnaud opened his stance again, giving his eyes an unimpeded view of the baseball. He inched closer to the plate, looking for the confidence plate coverage provides. He found immediate results, crushing the first pitch he saw from Rockies starter Jon Gray beyond Citi Field's Party Deck and into the left-field seats. In the seventh, he stroked a two-strike, outside slider -- exactly the pitch giving him fits -- into center field for a single.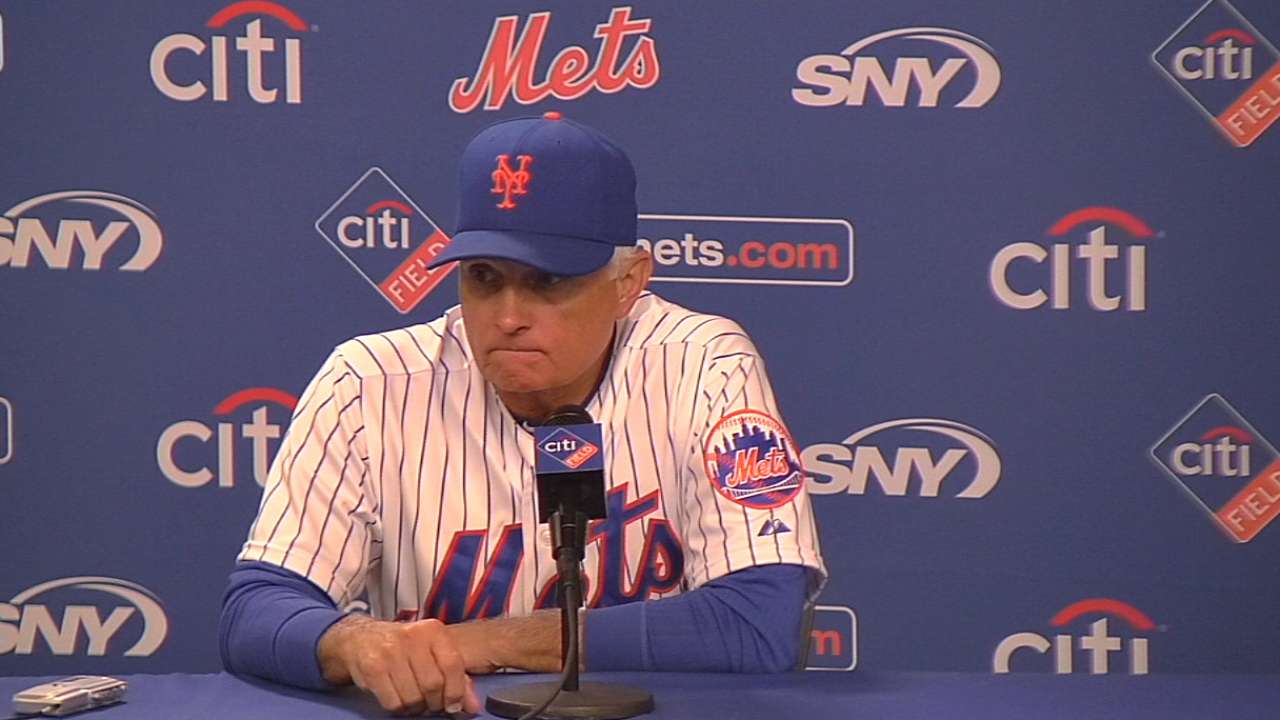 "The outside pitch looked so far away, but it's a strike," d'Arnaud said. "Now I'm able to cover the full plate."
Almost overshadowed by the arrival of five new players before the July 31 non-waiver Trade Deadline was the return of d'Arnaud that very day. But the third-year catcher proved to be one of New York's most potent bats a year ago before starting this season hot -- and missing most of it to injury. When right, d'Arnaud elongates a lineup that now needs him to merely play a part, not carry the load.
"The other day he had a real bad day. Tonight he came up with a big home run. All that does it makes him say, "'Look, I'm OK,'" Mets manager Terry Collins said. "When this guy starts hitting, he can be really dangerous. That spreads your lineup out to where there is something pretty important in every spot."
Joe Trezza is an associate reporter for MLB.com. This story was not subject to the approval of Major League Baseball or its clubs.