Gray impresses on Big Apple stage
Rockies' No. 2 prospect allows 1 hit over 6 before 'pen loses lead vs. Mets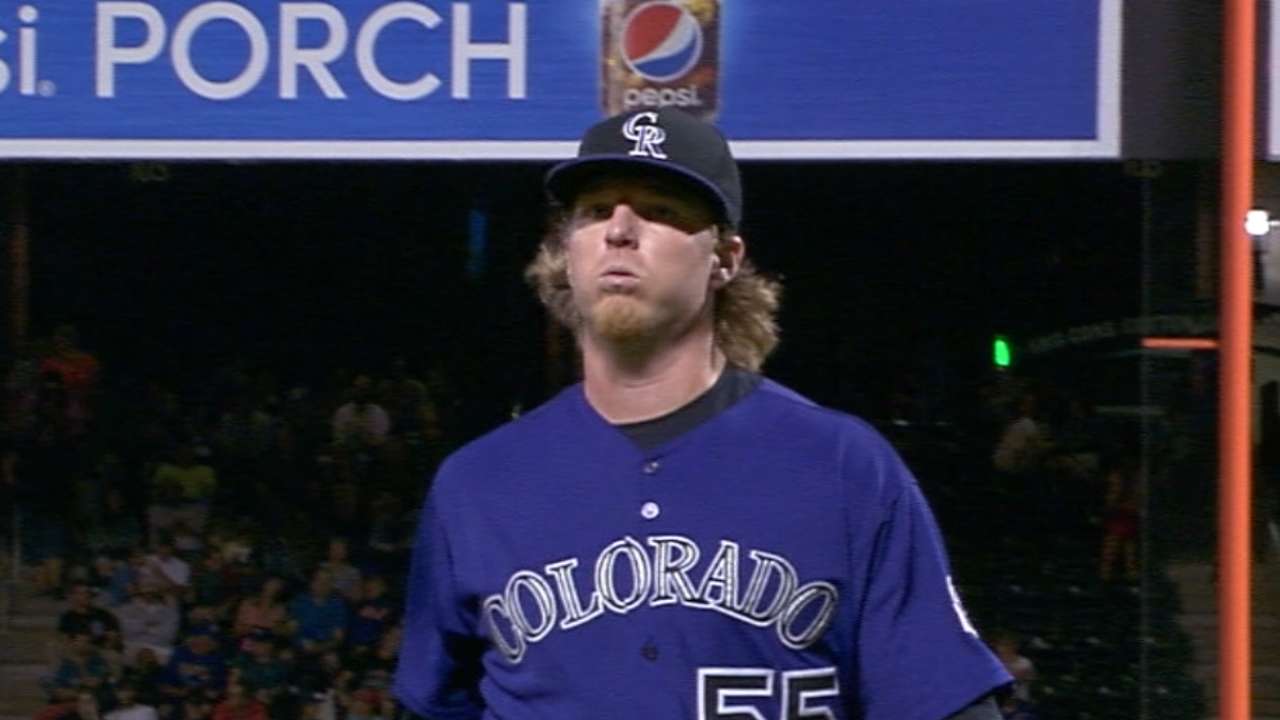 NEW YORK -- Jon Gray insists he understands the big picture the Rockies are painting for him, even if it didn't end up pretty Monday night.
In his second Major League start, Gray, the Rockies' No. 2 prospect according to MLB.com, dominated with his 94-97-mph fastball before reaching his 75-pitch limit and left with a lead. However, the National League East-leading Mets scored three times off the Rockies' bullpen in the seventh for a 4-2 victory.
"It's just that competitive mentality -- you're wanting to go back out there and finish the job you started," Gray, 23, said. "But I understand why there's a pitch count. I'm on board with it. I let it go and supported the team from then on out."
Manager Walt Weiss said Gray "looked in total control, strong body language and looked like he had a lot of confidence and conviction."
The Rockies are being tight with Gray because he's in just his second full pro season since being drafted third overall out of the University of Oklahoma in 2013. He threw 124 1/3 innings last year and the club will hold the 2015 total innings increase 20-25 percent.
He threw 114 1/3 innings at Triple-A Albuquerque before his debut last Tuesday, when he needed 33 pitches to finish the first inning in a home no-decision against the Mariners and threw 77 over four. With 10 in his first two Major League starts, he has 25-30 innings the rest of the year.
Next year, all involved hope six efficient innings with one run, one hit and five strikeouts will just be a beginning.
"It's a lot of fun looking at next year, but I'm really focused on the here and now, trying over the last bit of days we left in the season trying to be the best player I can be toward the end, so it can really carry over," Gray said.
How Gray succeeded was more important than the fact he pitched well.
Gray's struggles could have been explained away as first-game jitters. However, Gray addressed a tangible shortcoming -- not finishing his pitches -- presented to him by pitching coach Steve Foster and bullpen coach Darren Holmes. The one pitch he felt he didn't finish, Travis d'Arnaud launched for a second-inning home run.
"The first outing, there was no finishes on the pitches -- they were up and moving across the zone," said Gray, who said the lack of finish made him become less aggressive mentally. "I really felt a big difference tonight and it was huge for me. I could actually throw a fastball behind in the count and get outs with it."
In the fifth, when a walk, an error and a wild pitch put runners at second and third with two out, Gray put his finishing coat on a 3-1, 97-mph fastball to Curtis Granderson and ended the threat with a popup.
"I was excited from right field," said the Rockies' Carlos Gonzalez, whose fourth-inning home run gave the Gray a 2-1 lead. "I haven't seen a guy pitching for a while the way he pitched today.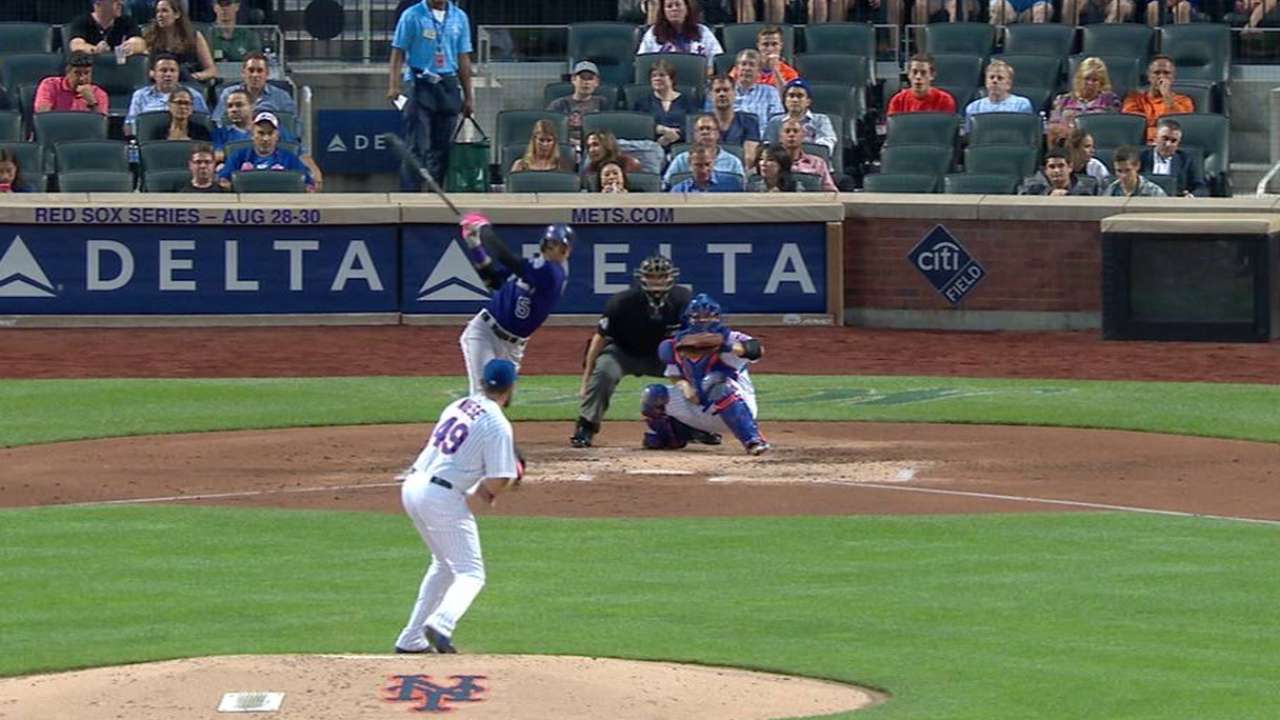 "He showed up today with no emotions and really concentrated. He was pitching in a big city against a team that was in first place."
Thomas Harding is a reporter for MLB.com. Follow him on Twitter @harding_at_mlb, and like his Facebook page. This story was not subject to the approval of Major League Baseball or its clubs.