Delgado may rejoin D-backs this week
Gosselin, Laird rehabbing in Arizona Rookie League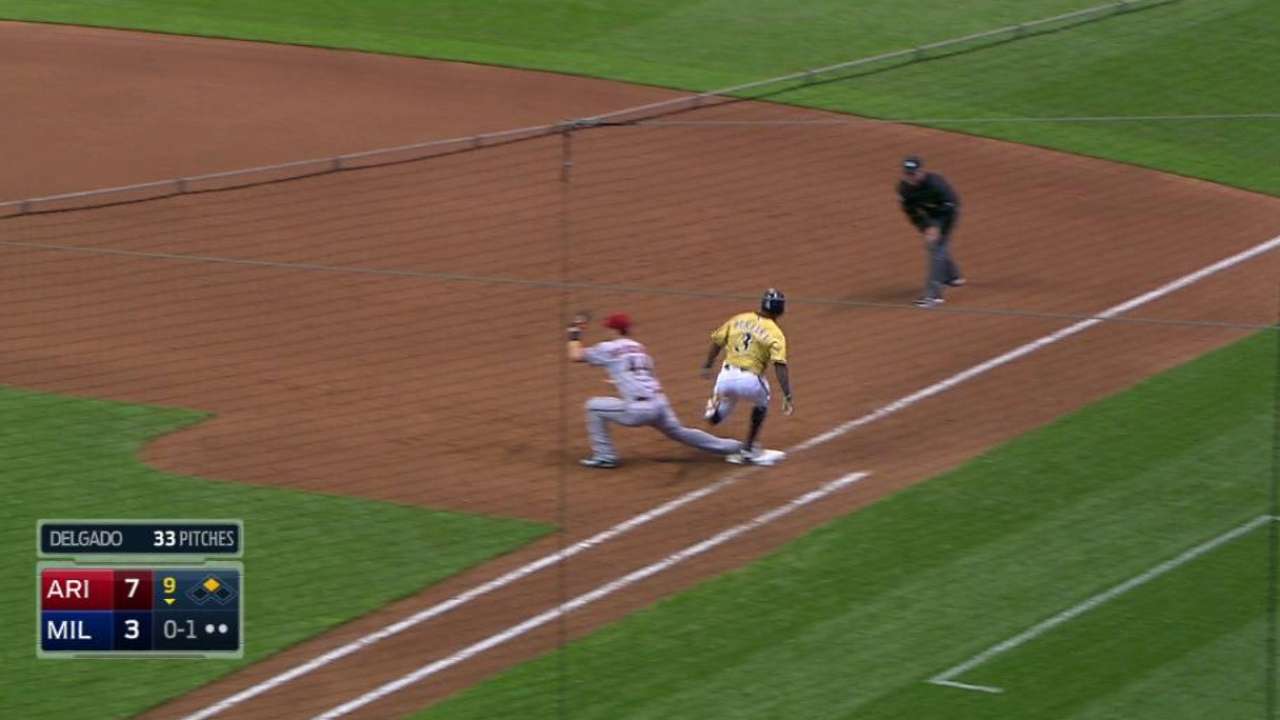 PHOENIX -- D-backs reliever Randall Delgado may be activated from the 15-day disabled list later this week after missing the past two weeks with a sprained right ankle.
Delgado will make a rehab appearance Wednesday in the Arizona Rookie League. He could then be activated during the D-backs' road series against the Braves, which begins Friday.
"If his foot's fine, his arm's fine, we feel comfortable," Arizona manager Chip Hale said. "He hasn't missed that much time."
Delgado is 4-3 with a 2.79 ERA in 41 appearances. The right-hander has given up just one earned run in his past 13 2/3 innings.
Worth noting
• Infielder Phil Gosselin (broken thumb) was scheduled to begin his rehab stint Monday in the Arizona Rookie League. Hale said they are setting a rotation for Gosselin to make starts at second base, third base and shortstop. Gosselin has not played for the D-backs since getting traded from the Braves on June 20.
• Catcher Gerald Laird (back surgery) has played four rehab games in the Arizona Rookie League. He is 4-for-11 with an RBI.
• Hale said the team has decided to keep his rotation in turn moving forward after there was consideration to push back Chase Anderson's Wednesday start to break up left-handers Robbie Ray and Patrick Corbin. However, Hale did say they will likely use a spot starter during the 10-game road trip that begins Friday.
Jake Rill is an associate reporter for MLB.com. This story was not subject to the approval of Major League Baseball or its clubs.