Defending decision to leave in Ross to bunt
Plus, he's joined Tim Lollar as second Padre to hit for 'pitcher's cycle'
Bill Center, longtime sportswriter for U-T San Diego, is an employee of the Padres.
When you are losing, every decision during a baseball game is magnified.
That was certainly the case Saturday night when Padres manager Pat Murphy elected to leave Tyson Ross in the game to bunt in the bottom of the seventh although he wasn't going to pitch in the eighth.
Even before Ross popped out on the bunt attempt -- with runners on first and second with none out and the Padres down by a run -- social media was alive with criticism of Murphy's decision.
Among the comments:
• "You have to put up a real hitter there" ... "Why bunt in that situation?" ... "Go for the win"
Those were some of the comments suitable to reprint.
I had no problem with Murphy's decision ... for several reasons.
• Ross is one of the Padres' best bunters. He leads the team with six sacrifice bunts in 46 plate appearances.
• Had he been successful, the potential tying run would have been at third and the winning run at second with one out.
• In the on-deck circle was the Padres' hottest hitter of late, third baseman Yangervis Solarte, who had an RBI single Sunday and has hit safely in 14 of his last 15 games. Solarte is hitting .359 (23-for-64) during the run with four doubles, two triples, two home runs, eight RBIs and nine runs scored. He is also hitting .325 (25-for-77) with runners in scoring position this season. In fact, Solarte followed with a line drive to center.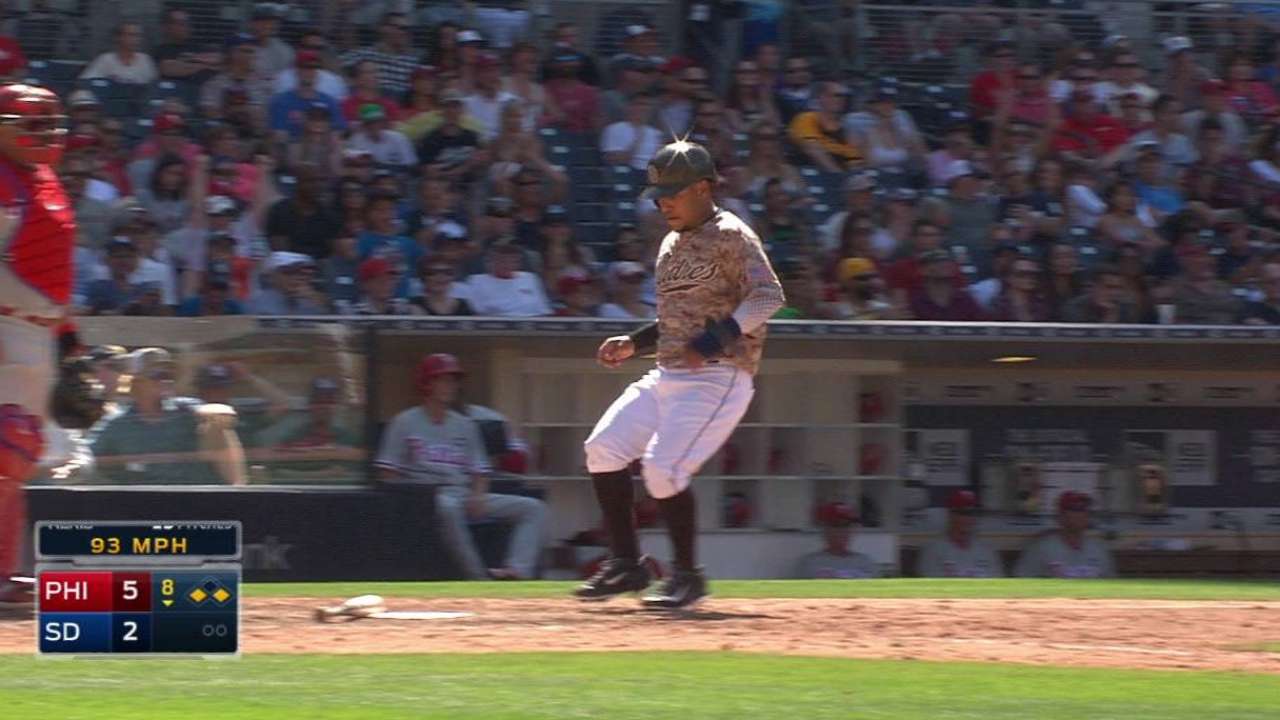 • The Padres had only four players on their bench, including backup catcher Austin Hedges, who wouldn't be available to pinch-hit in that situation. The three other players on the bench were left-handed hitters Alexi Amarista, Will Venable and Brett Wallace, and the Phillies had two situational left-handers available in the bullpen.
So, yes, I got no problem with Ross staying in there to bunt in that situation.
The problem was in the execution, not the strategy.
Would the critics be annoyed if Ross got the bunt down and Solarte delivered a sacrifice fly?
Of course, it didn't happen.
FROM THE SCORECARD
• Speaking of Ross, he tied a Padres record Saturday night. The second double of his career made him only the second pitcher in Padres history to hit for the cycle in a season. The first, Tim Lollar, did it three times (1982, '83 and '84). Ross is 8-for-40 this season with a double, triple and homer for three RBIs, a .200 batting average and a .350 slugging percentage.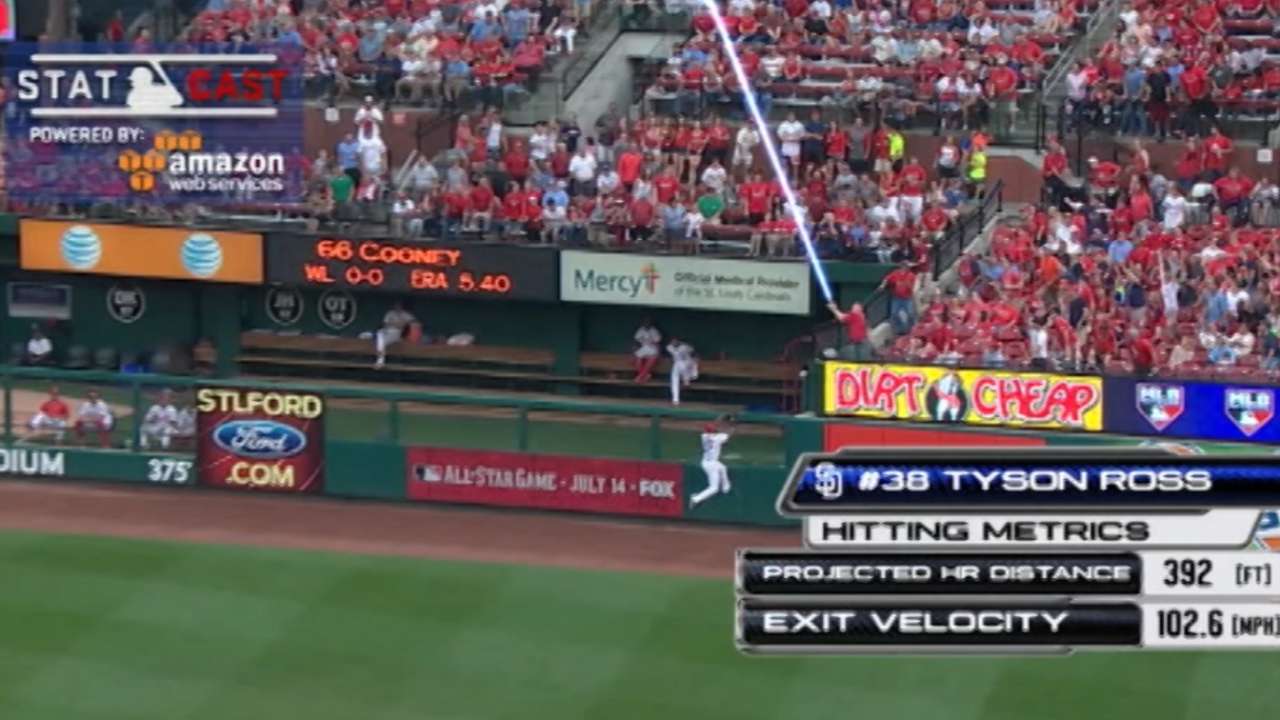 • Left fielder Justin Upton's 19th homer of the season Sunday afternoon was also his 14th of the season at Petco Park. That is one shy of the single-season record for the Padres' downtown home (which opened in 2004). Venable hit 15 homers at Petco Park in 2013. Upton is hitting .301 (53-for-176) at home this season compared to .209 on the road.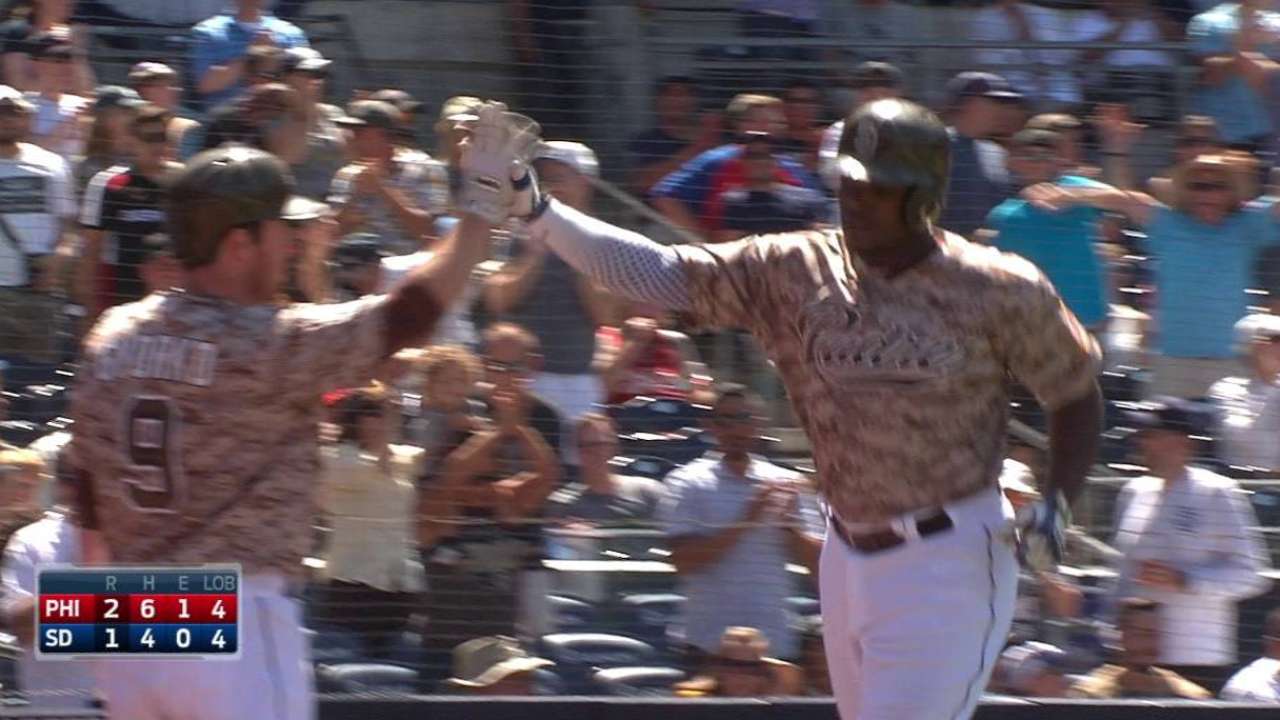 • Right-hander Andrew Cashner fell to 4-12 Sunday, giving up three runs on eight hits in 6 1/3 innings against Philadelphia. The Padres are 9-13 in Cashner's 22 starts this season, but have scored more than three runs in only nine of his starts. However, rival managers still consider Cashner a front-line starter despite his record and 4.09 ERA. Said Phillies interim manager Pete Mackanin: "I've always liked Cashner, even when he was with the Cubs. I like his arm. We had him on the ropes in the first inning, but he settled down. You have to like him because he has the stuff to be successful. It's all about command of your stuff. If you've got command, that is the difference and you become a better pitcher."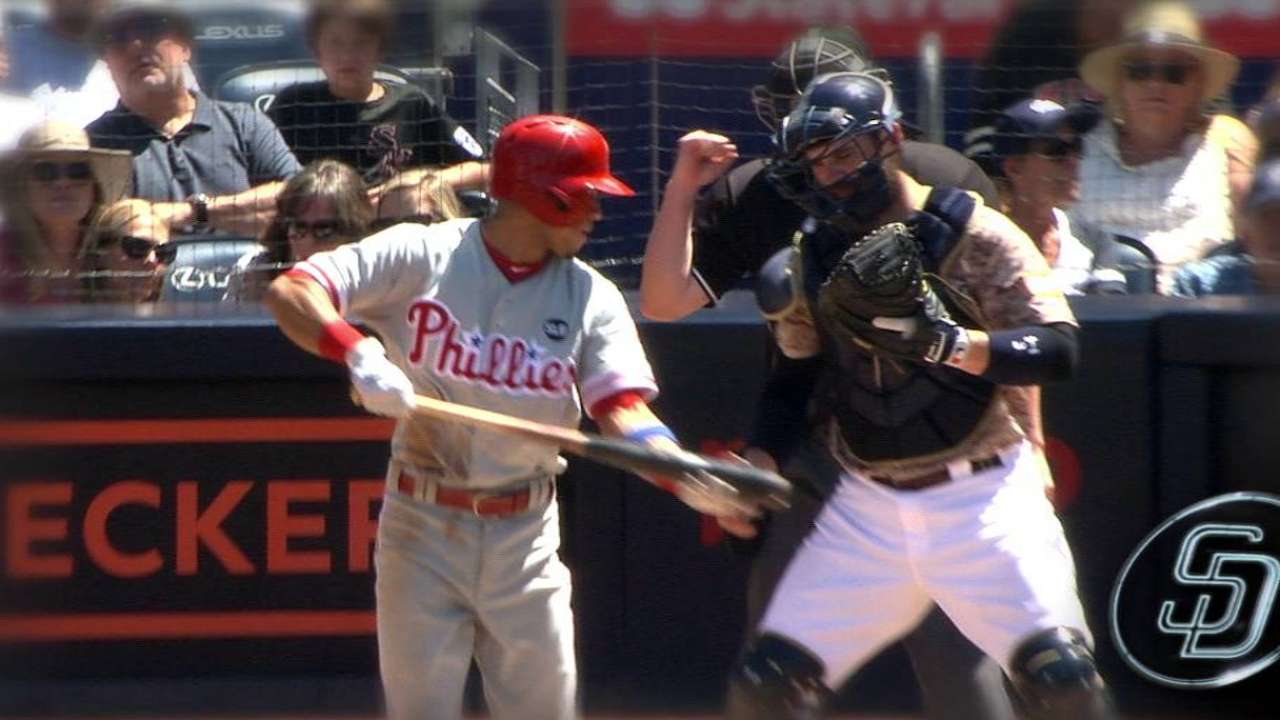 • Venable was 3-for-4 with an RBI and his 10th steal Sunday. It was Venable's fifth three-hit game of the season and his 20th multi-hit game. Venable is hitting .341 (15-for-44) over his last 11 games with two doubles, four steals, six RBIs and six runs scored. He is now tied for eighth on the Padres' career stolen base list.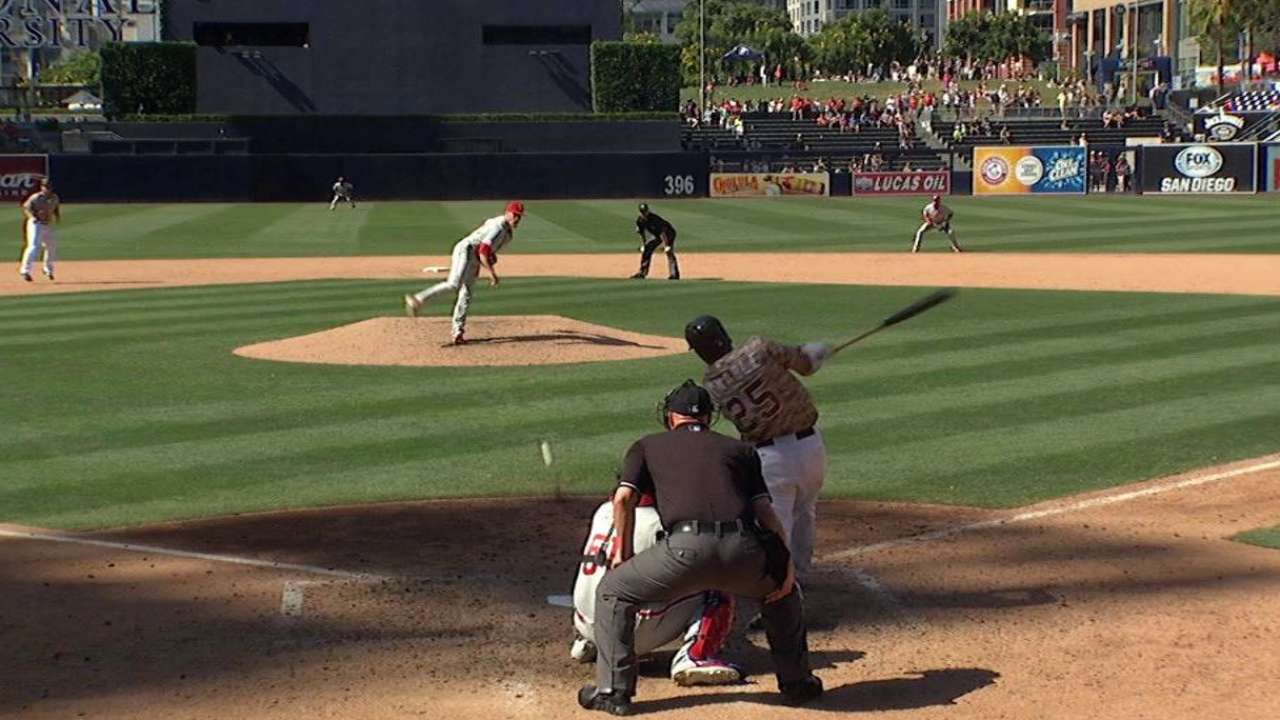 • Right-handed reliever Kevin Quackenbush has been scored upon in each of his past four outings, allowing seven runs on six hits (including two homers), a walk and a hit batter in 3 1/3 innings. Since July 23, Quackenbush's ERA has climbed from 3.03 to 4.38.