CarGo making painful 2014 a distant memory
Rockies outfielder has hit 22 homers since June 6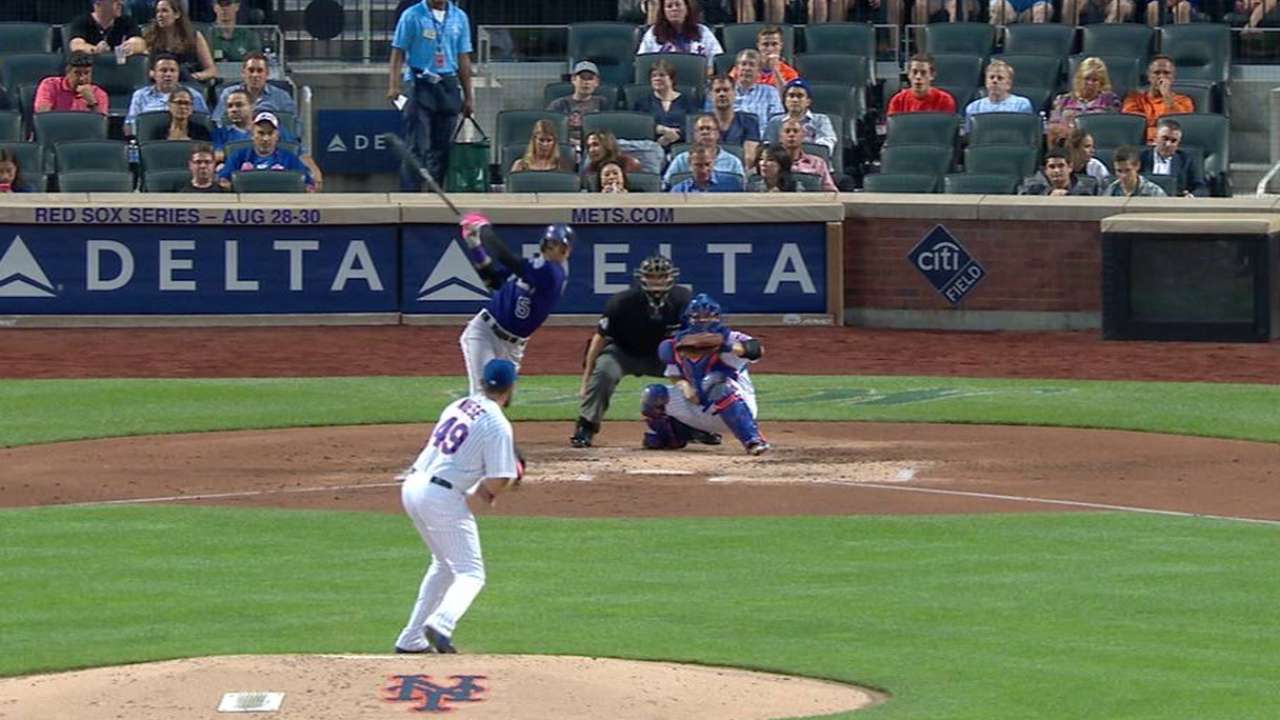 NEW YORK -- Carlos Gonzalez's grin seems permanent -- 12 homers, including four multi-homer games since July 24 will do that for one's face. But he deserves to smile after all the tears he shed on March 27.
Gonzalez has hit .394 since July 5 and hit all but four of his 26 home runs since June 6, including a two-run shot in the fourth inning of Monday's 4-2 loss to the Mets. But he has been ice cold this year as well -- .188 through May 12. But the slow regular-season start wasn't the low point. He couldn't get any lower than the night late in Spring Training, when he left a game against the Padres with soreness in his left knee -- the same one that was the site of a surgery to repair his patellar tendon last August.
Alone in the spacious clubhouse at Salt River Fields at Talking Stick, the pain and fear poured through.
"I was crying like a baby," Gonzalez said.
Gonzalez had gone through enough pain in 2014. He had a benign tumor removed from his left index finger in June. A knee problem that dated to the previous year would lead to his second surgery. In the background of all that, he was sleeping at a Denver-area hospital while his wife, Indonesia, was going through a difficult pregnancy. But his healthy twin girls, Carlota and Genova were born on June 10 -- three days after the finger surgery, although they needed hospital time to grow.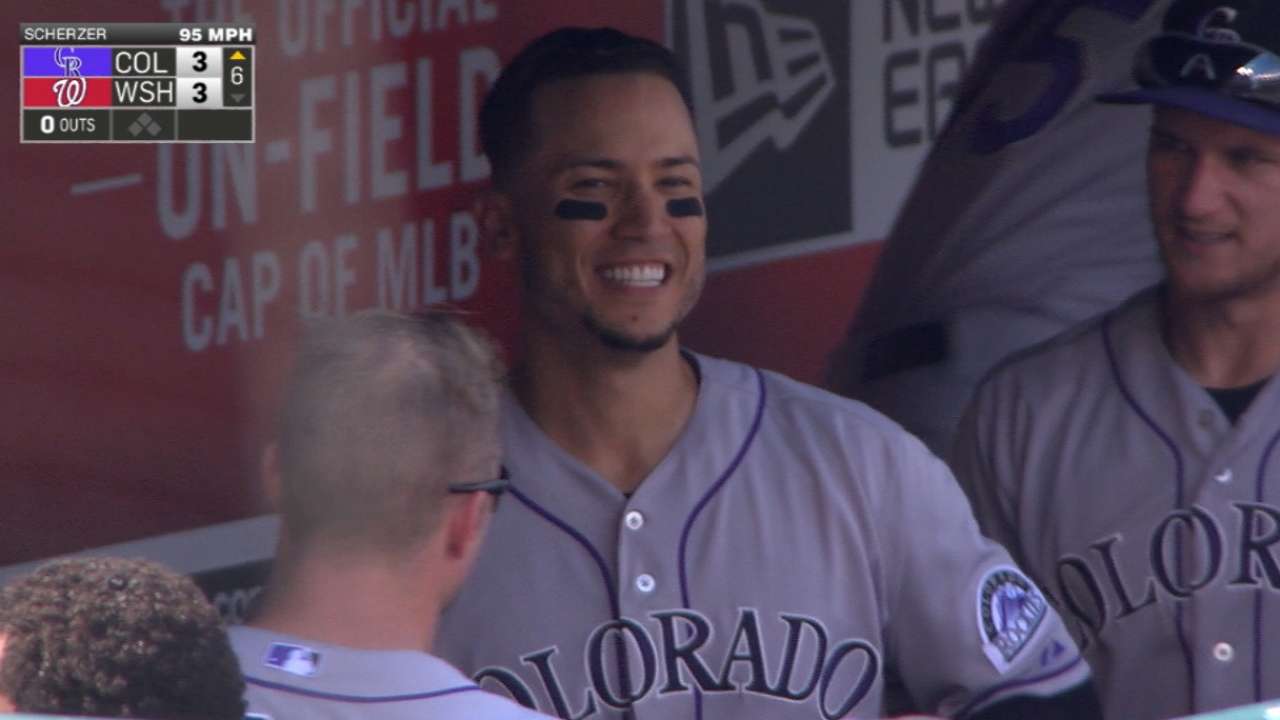 After all that came rehab and a winter of trade rumors, although the rumors were tempered by the fact other teams figured the injuries would rob CarGo of the ability that made him a one-time National League batting champ, three-time Gold Glove Award winner and two-time All-Star.
But that night, he hurt the knee making a play in the outfield and finished the inning "praying, 'Don't hit it to right field." Troy Tulowitzki, the shortstop recently traded to the Blue Jays, saw it on Gonzalez's face, and it was he who told manager Walt Weiss that there was a problem. Gonzalez couldn't bring himself to do it.
With no time to assess the pain, Gonzalez led off the next inning by taking a called third strike -- irregular for a guy who'd rather swing than eat when hungry.
"When you see me take three pitches down the middle, something's wrong with me," Gonzalez said. "Then they took me out of the game."
Through lonely tears, he turned to his wife.
"She was outside waiting for me, and she was more scared than me," Gonzalez recalled. "I said, 'This is not happening. You're supposed to support me, not cry … Make me feel better. Say everything's going to be all right. Don't cry with me.'"
But Gonzalez laughs now. Doctors told him it was just scar tissue tearing, He was fine after missing two days.
Not used to nine innings of baseball, the first month-plus was tough. But once he figured his left knee, which supports his weight during his left-handed swing, could handle the weight of his body during his leg kick, he was back.
Tulowitzki is his dominant self in Toronto. Gonzalez said he has texted with his ex-teammate, but he isn't jealous that Tulo's work could lead to the playoffs while Gonzalez is toiling for a club in last place in the National League West.
Gonzalez wants to win every bit as much. But after a painful year and frightening spring moments, he can appreciate dominating under any circumstance.
"Last year was a tough year for me -- I was watching baseball on the couch, not being able to walk, not knowing what was going to happen," Gonzalez said. "I can get excited just by playing against teams that I might watch from my couch -- in October. But I can say I gave them a fight."
Thomas Harding is a reporter for MLB.com. Follow him on Twitter @harding_at_mlb, and like his Facebook page. This story was not subject to the approval of Major League Baseball or its clubs.