Conforto stays as Mets activate Cuddyer
Club options Campbell to Triple-A Las Vegas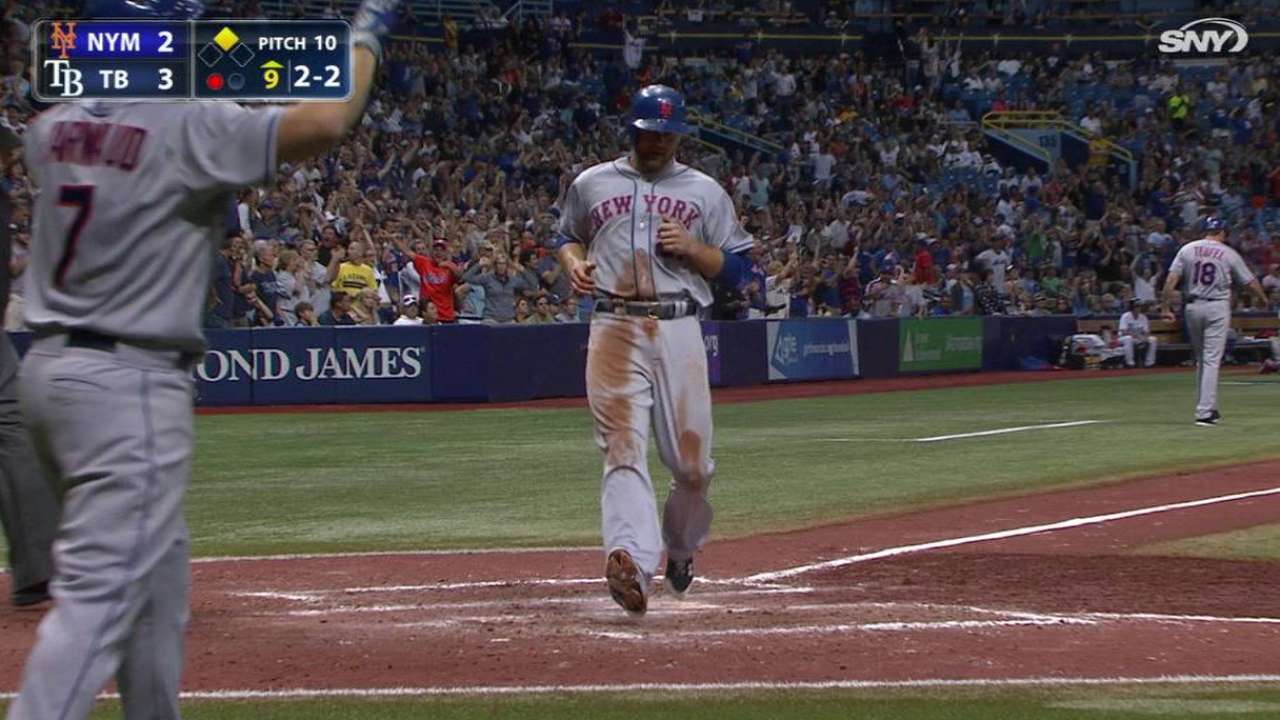 NEW YORK -- When Mets general manager Sandy Alderson said over the weekend that he was committed to filling his roster with the best players possible, regardless of age or contract status, all eyes shifted to No. 2 prospect Michael Conforto. A day later, Alderson's implication turned to reality, when the Mets activated Michael Cuddyer from the disabled list and optioned Eric Campbell -- not Conforto -- to Triple-A Las Vegas.
"We're looking to play the best nine players we can in any given game," Alderson said. "And [Conforto] qualifies."
Conforto started Monday's 4-2 win over the Rockies and scored on Daniel Murphy's two-run single in the seventh, though his playing time will still diminish with Cuddyer back on the active roster. But it is not a straight platoon, manager Terry Collins warned; Cuddyer will also play right field and first base, with most of his time coming against left-handed pitchers for now. In Collins' meritocracy, both Conforto and Cuddyer will see their playing time fluctuate based on how well they are performing.
"I don't know how we're going to balance it," Collins said. "We're going to play the best guys we need to, to help us win on a nightly basis -- whoever that might be."
Cuddyer, 36, has endured a disappointing season since signing a two-year, $21-million contract in November, batting .250 with eight home runs in 82 games. For much of July, he played through the left knee inflammation that eventually disabled him, but has since received multiple injections and believes his extended rest helped.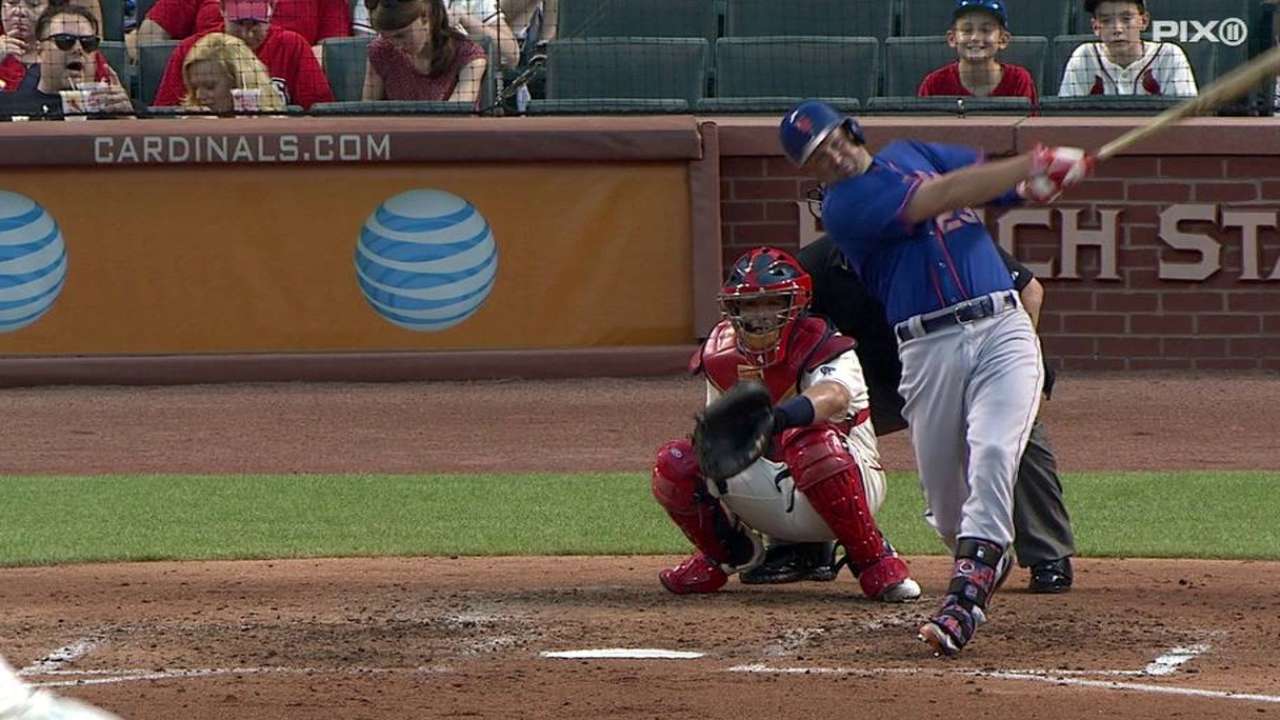 As for his playing time, Cuddyer said: "I'm up for whatever. Whatever Terry feels is going to help us to win the game, that's what I'm about."
Same goes for Conforto, whom the Mets were hesitant to promote in the first place last month given his lack of experience above Class A ball. But Conforto has held his own as a 22-year-old in the Majors, posting a .714 OPS in 11 games, including a game-tying double Friday night at Tampa Bay. When Conforto plays, it will be exclusively in left field.
"I'm glad I'm going to stay," Conforto said. "I don't really know what the role's going to be, but whatever they ask of me, I'm all in."
Campbell, 28, gave the Mets several big hits of his own in recent weeks, but was batting just .179 with a .577 OPS in 61 games overall. That, combined with the club's recent additions of infielders Juan Uribe and Kelly Johnson, left little playing time available for Campbell.
Anthony DiComo is a reporter for MLB.com. Follow him on Twitter @AnthonyDiComo and Facebook, and listen to his podcast. This story was not subject to the approval of Major League Baseball or its clubs.