Huge week nets Cutch top NL honor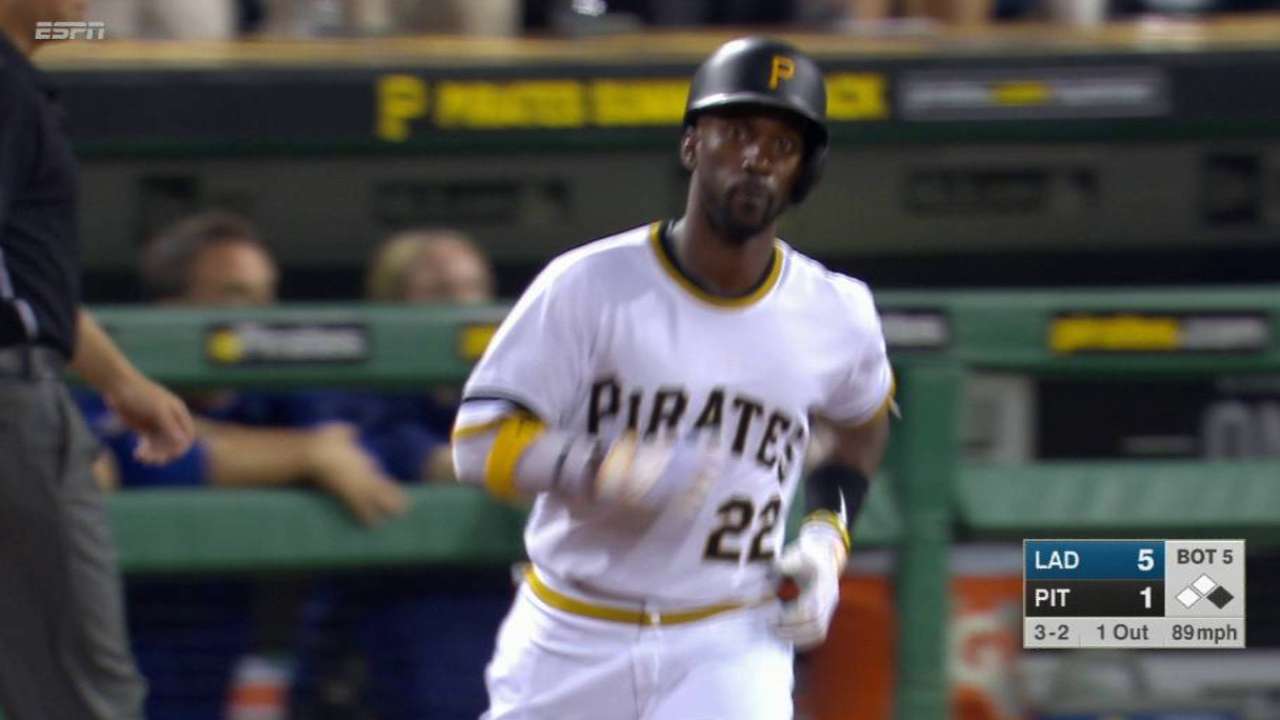 Andrew McCutchen is getting accustomed to winning awards. McCutchen, the 2013 National League Most Valuable Player Award winner, was named the league's Player of the Week on Monday for the sixth time in his distinguished career. McCutchen also split NL Player of the Week honors with Ryan Braun in May.
McCutchen, Pittsburgh's fleet-footed center fielder, led all Major League hitters in batting average (.563), on-base percentage (.652) and slugging (1.063) last week. McCutchen hit safely in five straight games last week, and he contributed four extra-base hits and eight RBIs to the Pirates in that span.
"He's confident. Everybody else feeds off of him," Pirates manager Clint Hurdle said Sunday. "They want to work hard to get on base for him, because of the confidence they have in him when he comes up, obviously, with the way he's produced this year with runners in scoring position."
The five-time All-Star walked six times last week, and he had multihit performances on Friday, Saturday and Sunday to help lead the Bucs to a three-game sweep over the Dodgers. McCutchen homered on Wednesday and on Sunday, and he delivered four RBIs in a winning effort in that latter game.
The 28-year-old went 1-for-2 with two walks Tuesday, and he followed that up with two hits and a homer in a 7-5 win over the Cubs on Wednesday. McCutchen reached base 10 times in 15 plate appearances against the Dodgers, batting .583 with a .667 on-base percentage in his last three games.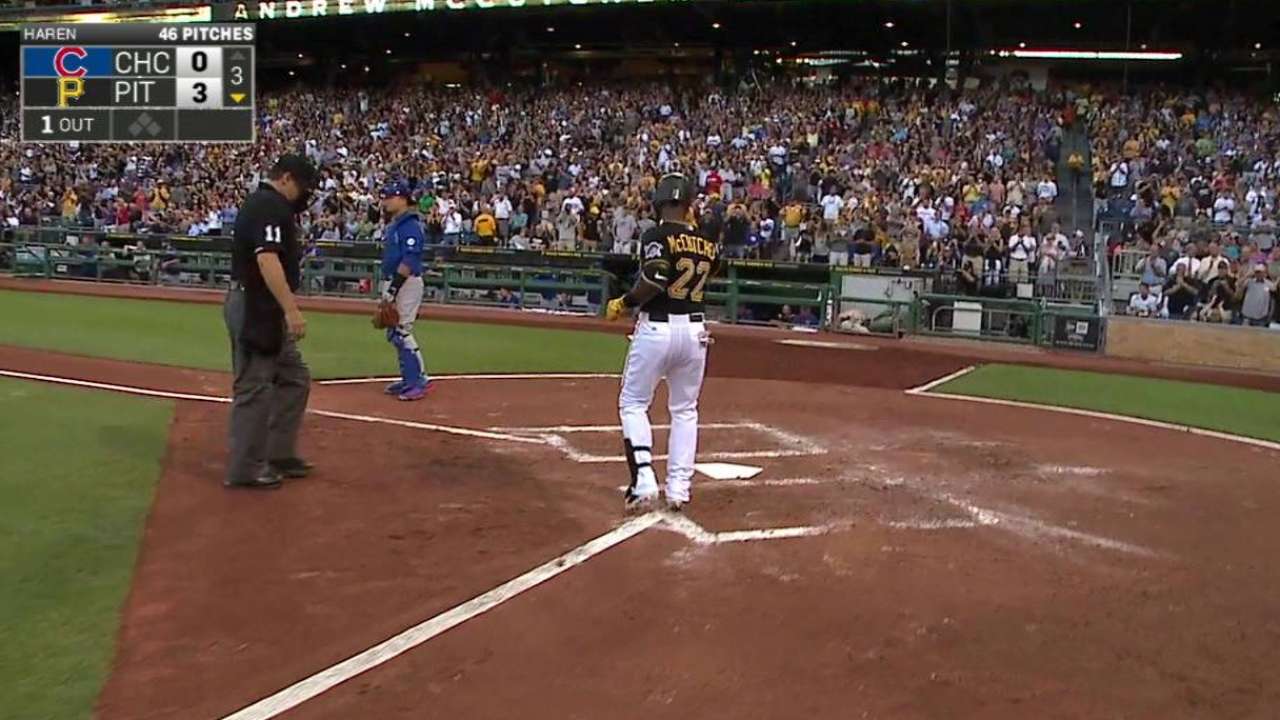 McCutchen won the NL Player of the Week Award twice in 2012 and twice in '14 before taking it again twice this season. He won most recently for the week ending May 24th, sharing the honor with Braun. McCutchen led all NL hitters in on-base (.542) and slugging (1.000) in that week.
Spencer Fordin is a reporter for MLB.com. This story was not subject to the approval of Major League Baseball or its clubs.