Positional storylines shed light on '16 Braves
Although postseason unlikely, Atlanta gaining idea of what team will look like next season
ATLANTA -- Although the Braves have positioned themselves a miracle away from participating in this year's postseason, there will be plenty to accomplish during this season's final two months as they attempt to play the spoiler role while getting a better understanding of how their team will look next year.
Here is a look at some of the top storylines to follow at some positions over the remainder of this season:
Catcher
Christian Bethancourt entered this year as the club's catcher of the future and lost his starting role just two weeks into the regular season. Although Bethancourt has been productive on the offensive end with Triple-A Gwinnett, the primary concern centers around his defense, and it does not sound like the Braves believe the strong-armed backstop has shown great improvement with his glove or pitch-calling abilities.
Bethancourt will get some playing time once the Major League rosters expand in September, but as things currently stand, his long-term future with the organization is anything but stable.
Atlanta appears to be leaning toward keeping A.J. Pierzynski for the remainder of this season with the hope of bringing the 38-year-old veteran back to at least serve as a backup next year. It is no secret that the Braves like Jonathan Lucroy and that the Brewers have not seemed willing to trade him. Another potential offseason target on the free-agent market could be former Georgia Tech standout Matt Wieters.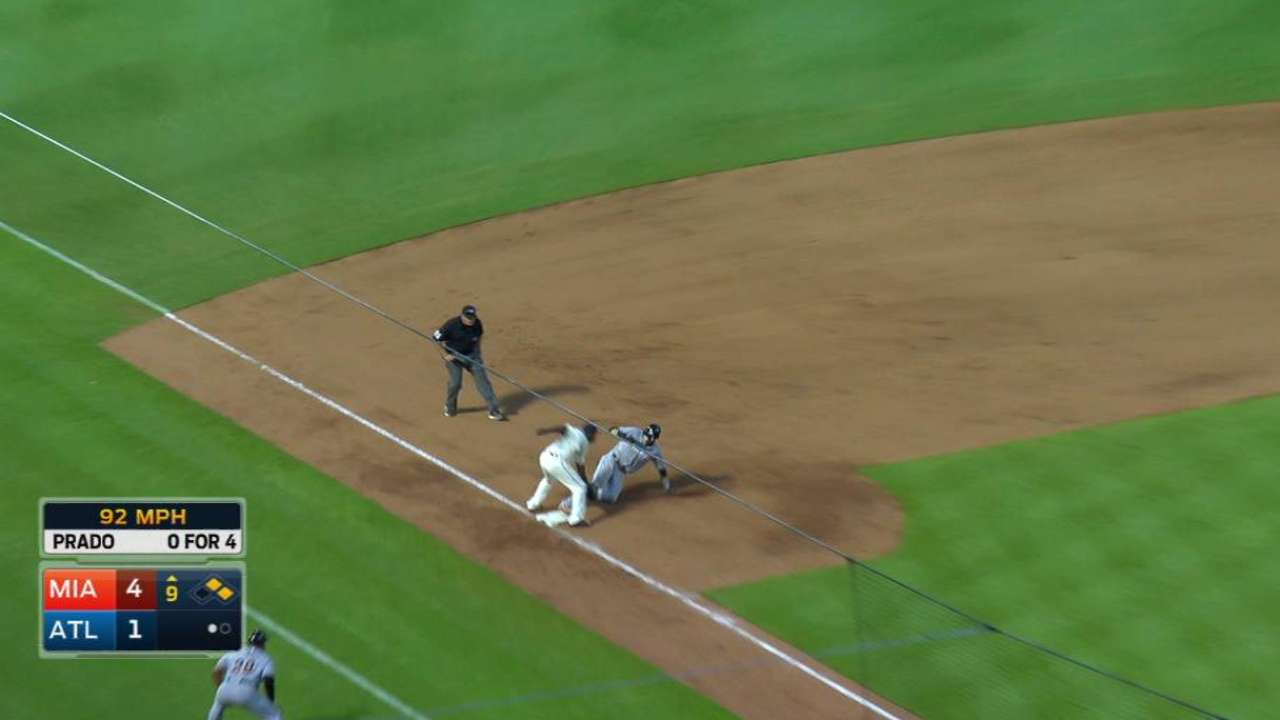 First base
The Braves will not make the same mistake they did a few weeks ago, when they ceded to Freddie Freeman's wish to return from a five-week absence (right wrist injury) after playing just one Minor League rehab game. While Freeman recovers from a strained right oblique muscle and gets his body ready for the daily grind, Nick Swisher will have a chance to prove himself while serving as the regular first baseman.
Swisher's durability remains questionable as he attempts to prove he can indeed still be a consistent contributor after undergoing surgery on both knees last year. The high-energy veteran should certainly be a benefit in the clubhouse. If healthy, he could also be a much more productive version of what the Braves thought they were getting when they made the mistake of acquiring Ryan Doumit before the 2014 season.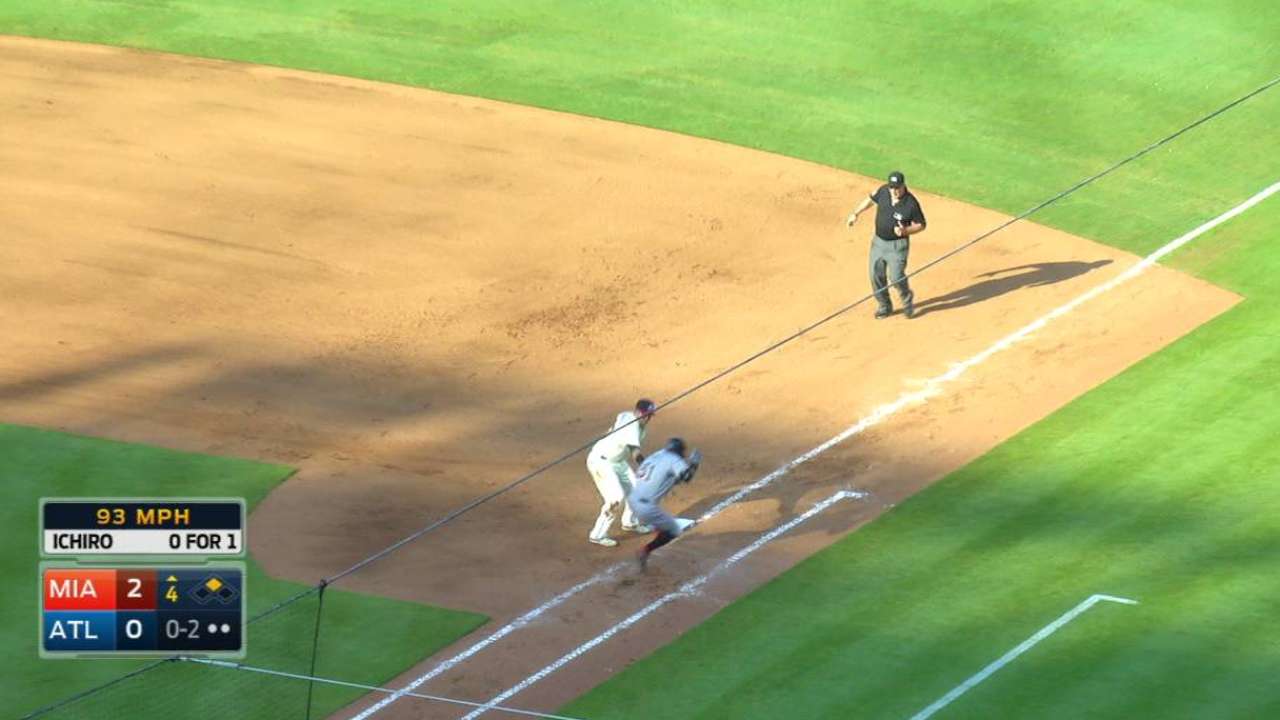 Third base
Hector Olivera is expected to recover from his hamstring ailment and make his much-anticipated arrival to Atlanta's lineup before the end of this month. The Braves view Olivera as a legitimate middle-of-the-lineup bat who can protect Freeman and also capably man third base, at least until the club gets a better feel for prospect Rio Ruiz, who is still at least a year away from being Major League ready.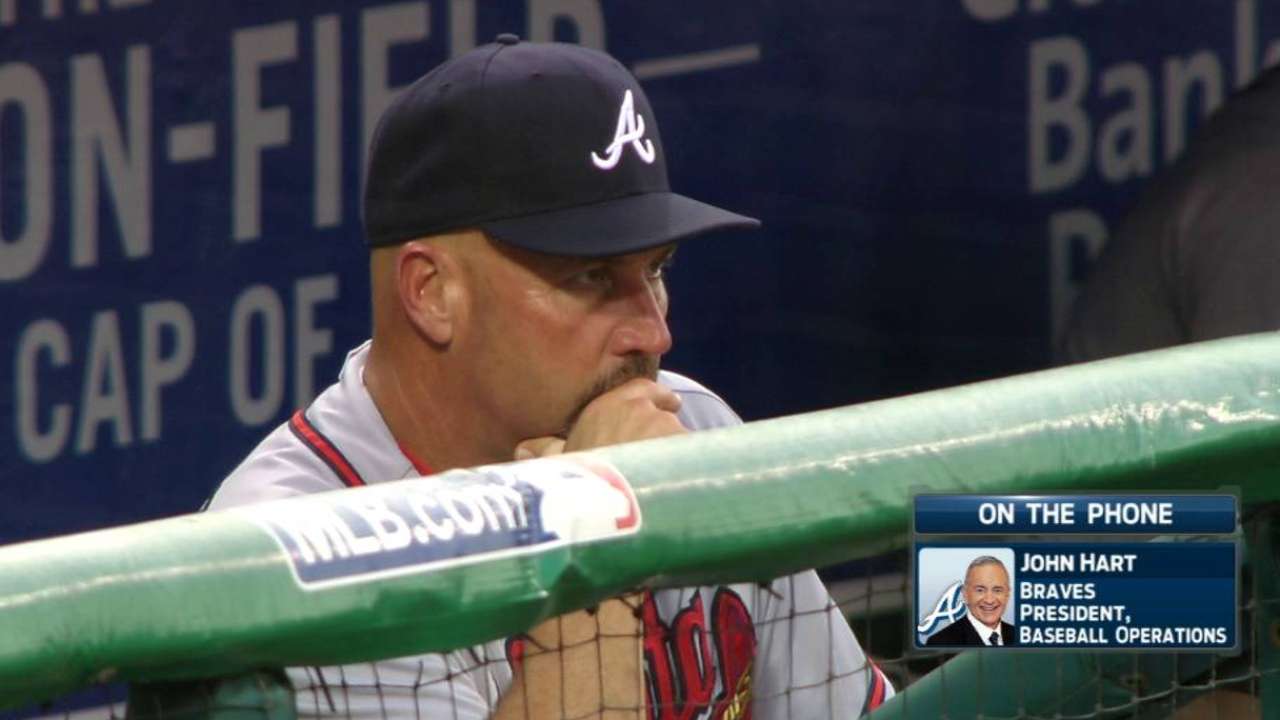 Olivera, who is owed $32.5 million over the next five seasons, might eventually move to left field. But for now, he's targeted to play third base, a position where Atlanta has gained some unexpected Major League-ready depth courtesy of the recent success enjoyed by Adonis Garcia.
Outfield
The Braves will continue to evaluate the market for Cameron Maybin, who has batted just .207 with a .497 OPS since the All-Star break. Michael Bourn's recent arrival provides some depth that could make Maybin more expendable. But really, the only thing Atlanta knows about its 2016 outfield is that the team plans to have Nick Markakis back in right field.
Mallex Smith, who is regarded as the center fielder of the future, might need some more time in the Minors. The speedy prospect has hit .255 with a .613 OPS in the 40 games he has played since being promoted to Triple-A Gwinnett.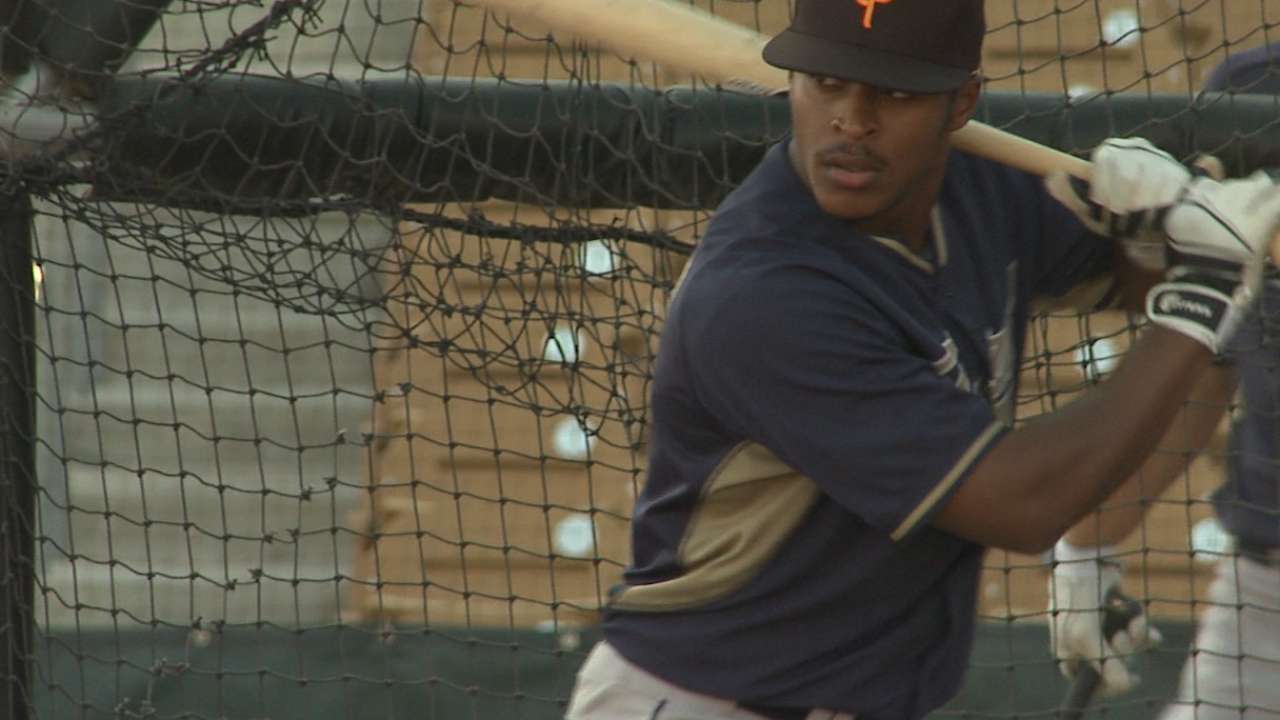 There is also some uncertainty surrounding Dian Toscano, the Cuban outfielder who still has not gained clearance from the government to begin playing Minor League games. Toscano, who would likely not be anything more than a backup option, has spent the past couple months working out at the Braves' Spring Training complex in Lake Buena Vista, Fla.
Pitching staff
Although Julio Teheran's future value has diminished over the past few months, it might be in the club's best interest to keep him around to be part of a rotation that will once again include Shelby Miller and Matt Wisler next year. Mike Foltynewicz has a significantly greater upside than Williams Perez, but both will have to prove themselves over the next couple months to strengthen their bid for a spot in next year's rotation.
The Braves do not know if Manny Banuelos (bone chip in his left elbow) will pitch again this year, but they have seen enough from him to feel confident that when healthy he could be a valuable piece in their future rotations.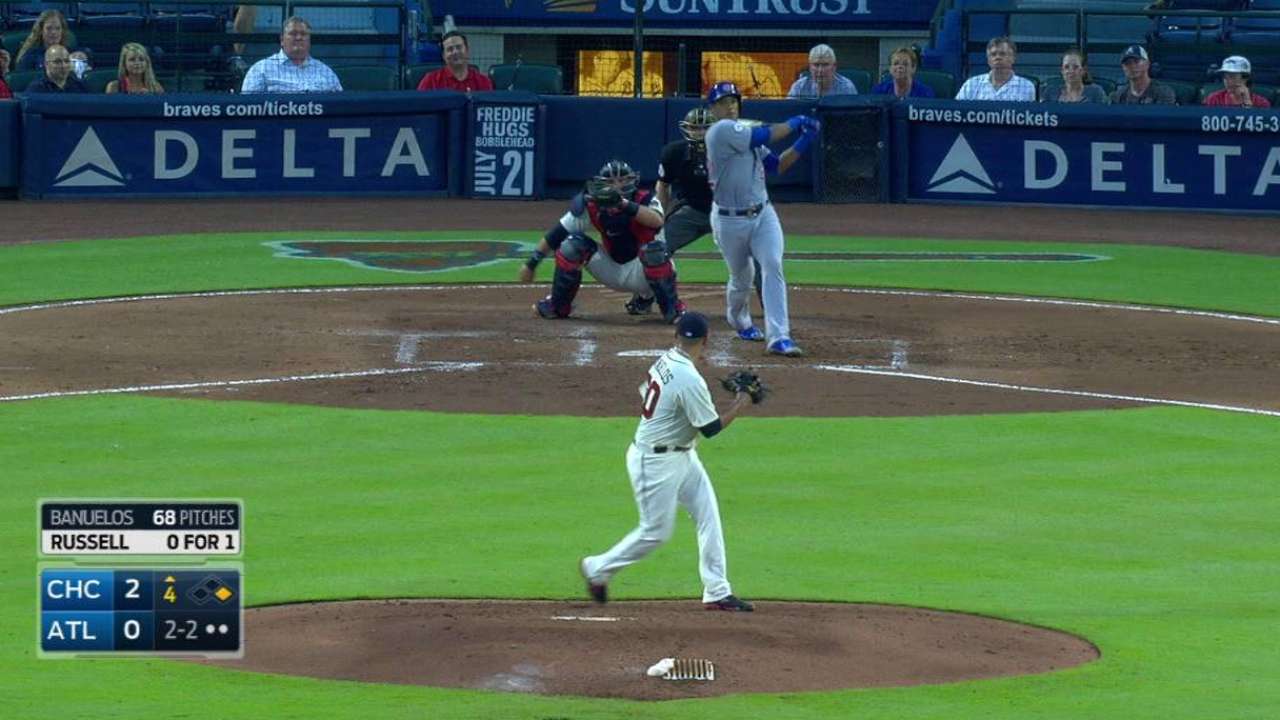 Arodys Vizcaino and Matt Marksberry are the only members of the current bullpen who appear to be strong candidates to be a part of Atlanta's relief corps at the start of the 2016 season. Jason Grilli (torn left Achilles) Shae Simmons and Chris Withrow could also be key bullpen pieces if they make successful recoveries from their respective injuries. Daniel Winkler, who, like Simmons and Withrow, is recovering from Tommy John surgery, will essentially be guaranteed a bullpen spot because he was selected in last year's Rule 5 Draft.
Mark Bowman is a reporter for MLB.com. This story was not subject to the approval of Major League Baseball or its clubs.