MLB.com Columnist
Richard Justice
Parity-rich AL East spurring visions of October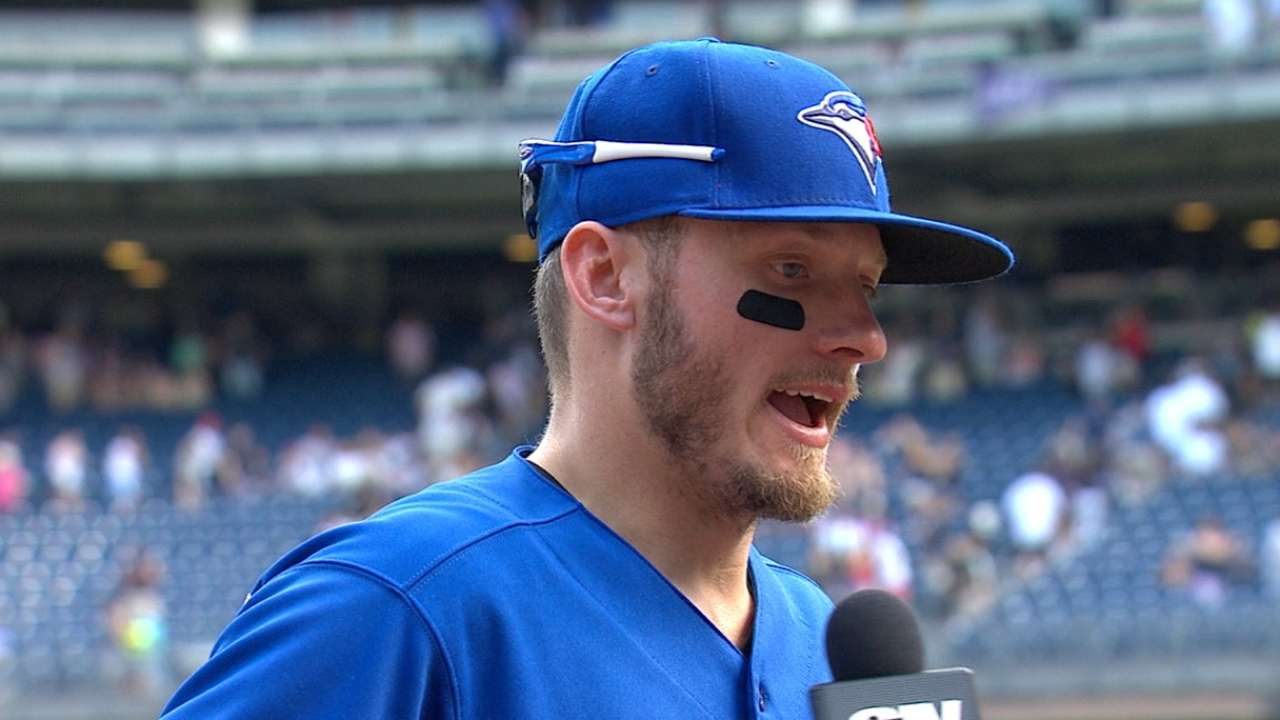 Sure, the really fun stuff was happening at Yankee Stadium this past weekend. But the Tampa Bay Rays made a statement of their own by winning two of three from the Mets. Meanwhile, the Baltimore Orioles have won 10 of 15 as they finish up a West Coast swing with three games in Seattle before returning to Camden Yards this weekend to start a 10-game homestand.
The Orioles have had a disappointing season on many levels. All things considered, the bottom line is surprisingly positive -- five games out in the division race and three in the Wild Card. And there's your American League East in a nutshell. It's the only division with four teams still within four games of a playoff berth. It's also the only division with four teams at .500 or better.
So while the Blue Jays were sweeping the Yankees to get within 1 1/2 games of first place, the Rays came out of their series against the Mets feeling positive about themselves, too.
With 56 days remaining in the regular season, here's a snapshot of the AL East: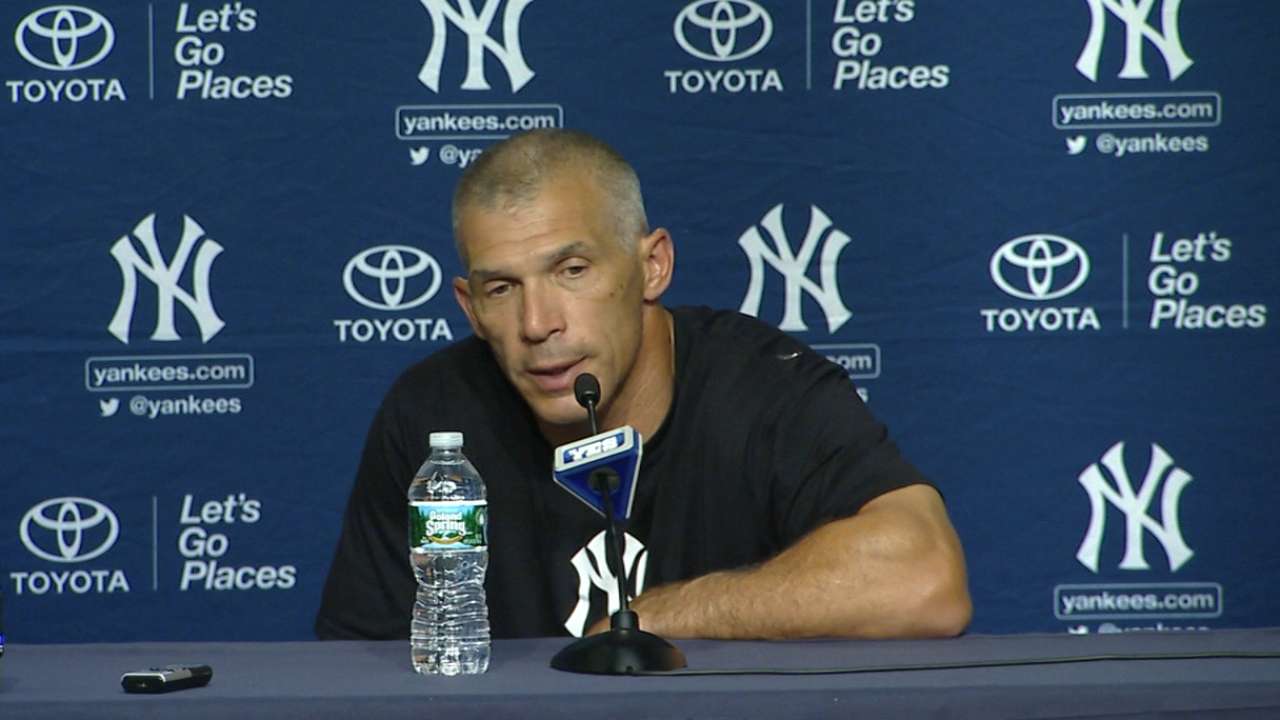 Yankees
The Bombers took a couple of punches in losing three straight to the Blue Jays and scoring just one run. But they've spent 103 days atop the AL East and got a splendid pitching performance from CC Sabathia on Thursday vs. the Red Sox. If baseball seasons are measured in terms of incremental progress, the return of Sabathia's 93-mph fastball could end up being far more important than those three losses.
New York didn't hit against Toronto, but the Yanks still have baseball's second-highest-scoring offense. One spot to watch: Alex Rodriguez is hitting .185 this month and hasn't homered in 43 at-bats.
Remaining schedule highlights: Blue Jays (10), Rays (6), Orioles (6). Also: Astros (3), Mets (3).
Blue Jays
At the moment, they're a perfect team. In winning 11 of 12, the Blue Jays have trimmed their deficit in the AL East from eight games on July 28 to 1 1/2. Their starters are 10-0 with a 1.78 ERA in this stretch. David Price's arrival has come at a time when R.A. Dickey, Marco Estrada and Mark Buehrle are churning out quality starts. Toronto's overhauled bullpen is doing its job, too, to the tune of a 1.78 ERA during the 11-1 stretch. And the Blue Jays' offense has scored 68 runs, more than any other team.
Remaining schedule highlights: Yankees (10), Rays (6), Orioles (7). Also: Angels (3), Rangers (3).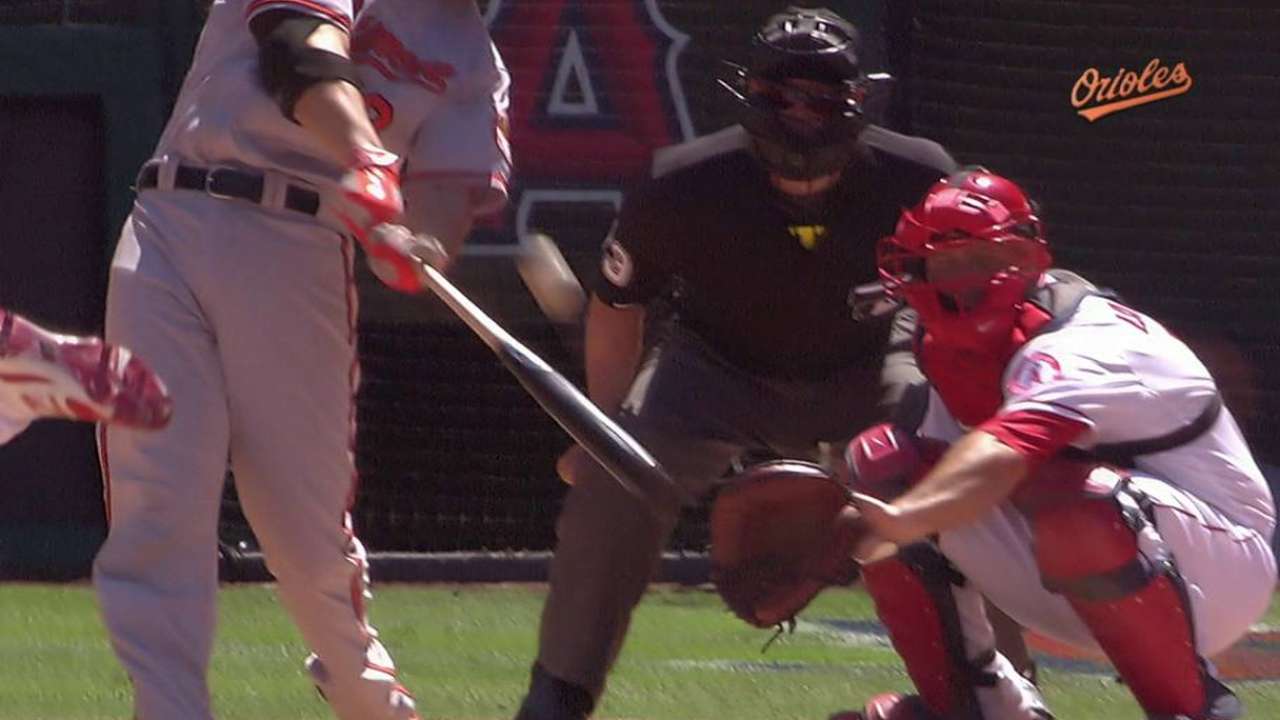 Orioles
If you have to ask, you haven't been paying attention. The O's have a core of players who think they're headed to the playoffs for the third time in four years. They've got a manager, Buck Showalter, methodically punching his Hall of Fame ticket. Shifting Chris Davis to right field has patched up one of the holes in the offense, and the Orioles will go as far as their pitching staff takes them. At the moment, it appears to be good enough to keep them in the race. The schedule outside the division is a tough one, though.
Remaining schedule highlights: Rays (7), Blue Jays (7), Yankees (6). Also: Royals (7), Rangers (3), Nationals (3), Mets (2).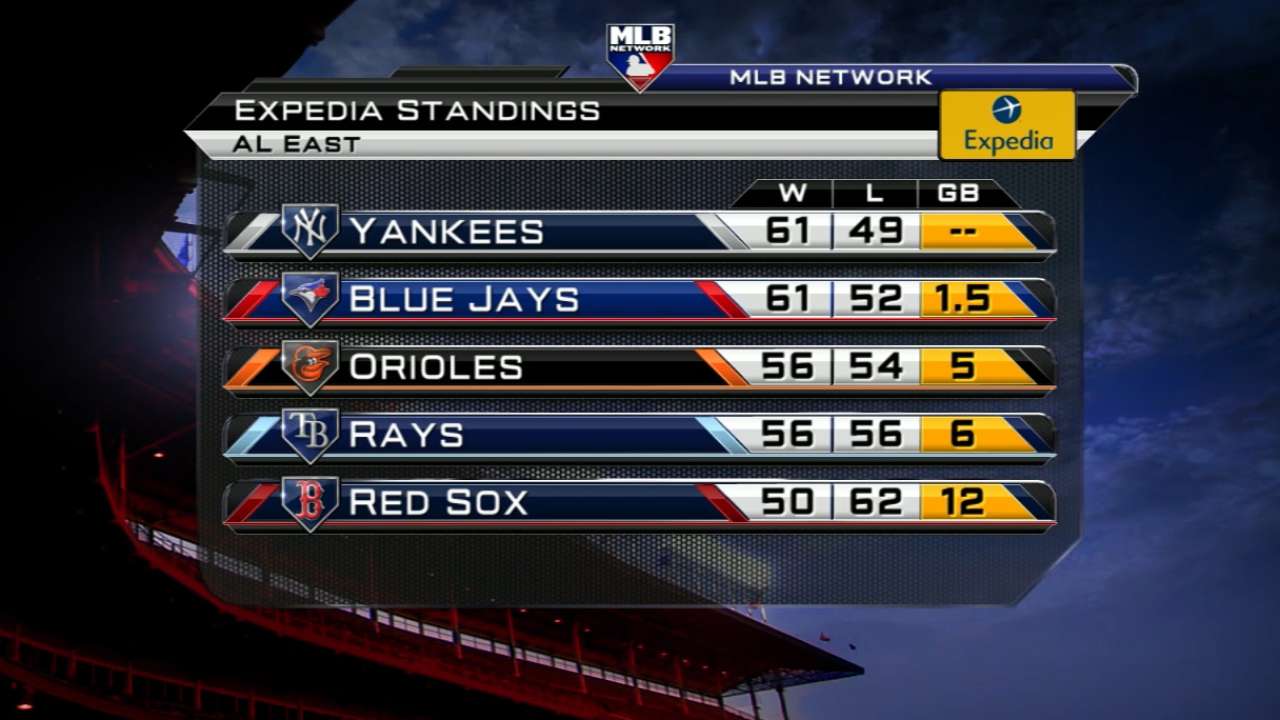 Rays
After all the comings and goings, the Rays are still just four games out of the AL's second Wild Card berth and one game behind the O's. They've done it despite an injury list that has forced them to use 49 players, including 17 rookies. Tampa Bay rookie pitchers have had a hand in 20 of the 56 victories, and they are 20-15 with four saves and a 3.81 ERA. Meanwhile, the Rays' rookie batters have hit 40 home runs -- 15 of those by outfielder Steven Souza Jr., and six by outfielder Joey Butler. Only five teams have scored fewer runs than Tampa Bay this month. Despite everything, the Rays are still right in the middle of things.
Remaining schedule highlights: Orioles (7), Yankees (6), Blue Jays (6). Also: Astros (4), Rangers (3), Royals (3).
Once upon a time, the AL East was the division to which every other compared itself. In the 18 seasons between 1996 and 2013, the AL East was represented in the World Series 11 times. In that stretch, the Yankees won five World Series titles, while the Red Sox captured three. And the Rays went to the World Series in 2008, and the Orioles got as far as the AL Championship Series three times, including last season.
Baseball's landscape is different than it once was. Seventeen teams are within 5 1/2 games of a playoff berth. Nowhere is that parity more evident than the AL East.
Richard Justice is a columnist for MLB.com. Read his blog, Justice4U. This story was not subject to the approval of Major League Baseball or its clubs.